Meta Plans To Train 1 Crore Small Businesses in India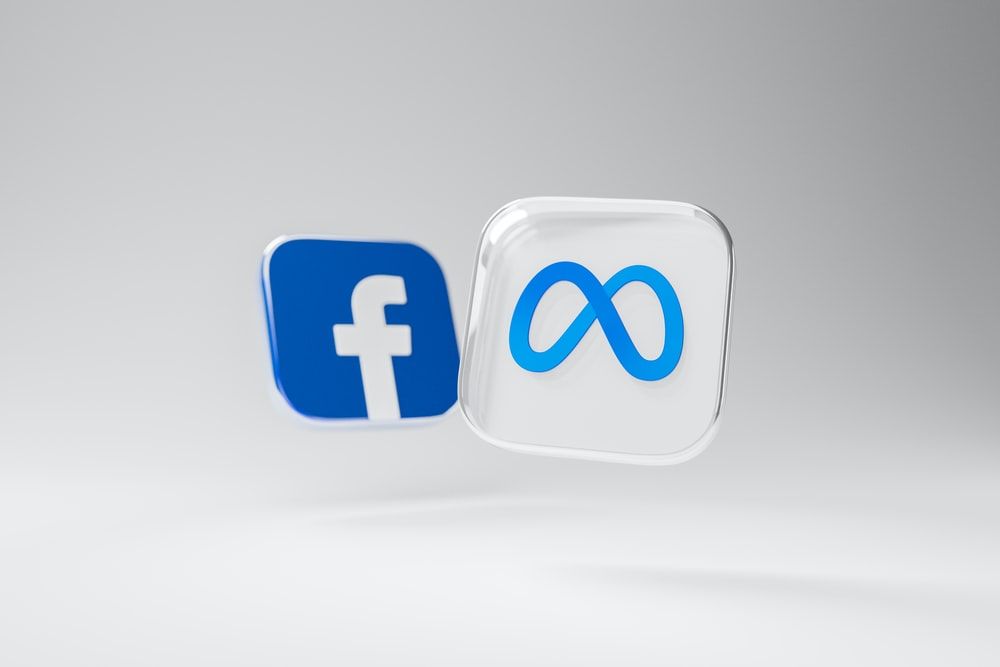 In February 2004, the world as we knew it changed when Facebook was launched in a small dorm by Harvard student Mark Zuckerberg and his roommates.
Over the next two years, the brand rose to inconceivable heights and fame, with its blue and white logo and over 2.80 billion users, as of 2021, associated with the name.
Well, not anymore. On Thursday, 28th October 2021, Zuckerberg announced at the company's Connect event that the company will now be known as 'Meta.'
According to Zuckerberg, as quoted by The Verge, the name Facebook did not fully encompass everything the company does. Over time, the world will see Meta as a metaverse company.
The change was part of Zuckerberg's bigger plan to transition Facebook from being just a social media company to a "metaverse company."
This new brand name stems from the Greek word for 'beyond,' which is a metaphor for the company's new message that there is always more to build. In addition, this rebrand came with a new logo, which resembles the infinity symbol.
What is Metaverse?
There's been a lot of buzz around the concept of Metaverse lately, with big names like Microsoft and Facebook staking their claim.
Originally, the term "metaverse" was coined by Neal Stephenson in his 1992 novel "Snow Crash," He described a virtual reality environment filled with lifelike avatars and 3D buildings.
Since then, there have been a lot of different interpretations of the name, the most recent ones being by Meta's founder, where he envisions an augmented reality in which you will be able to hang out with friends, work, play, learn, shop, create, and more. It's not necessarily about spending more time online - it's about making the time you do spend online more meaningful." (Source: Meta)
Though the parent company has changed its name, the other companies under the Meta umbrella, like Instagram and WhatsApp, will keep their names.
If this whole thing makes you think of Black Mirror, you're not alone. So many people are comparing this possible reality to many episodes of the futuristic sci-fi series.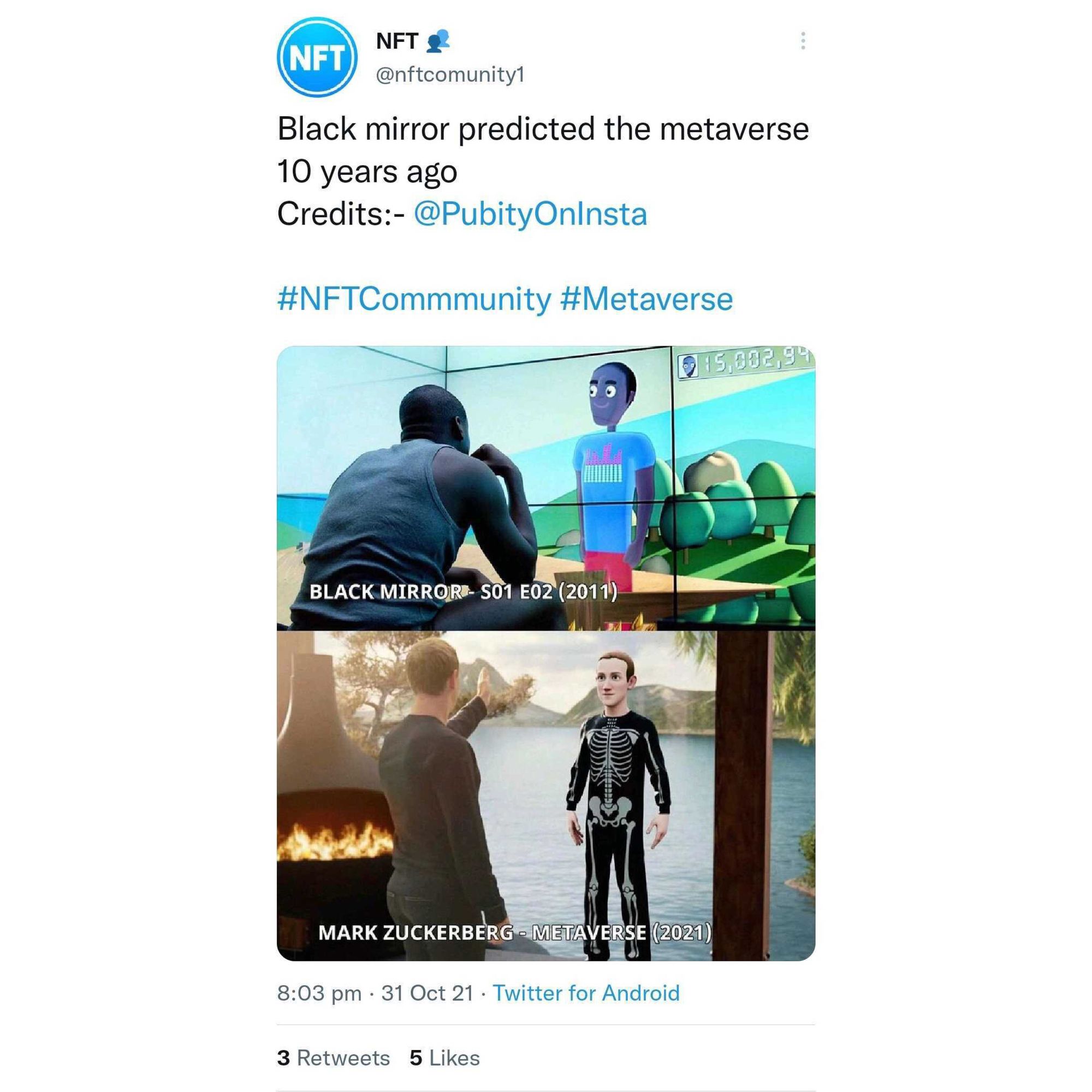 Nevertheless, whether people agree with the concept or not, the project is already in motion. The company has plans to hire 10,000 people in the EU and invest $50 million over five years to 'build' the Metaverse.
What does this shift mean for small businesses?
When they launched Facebook Marketplace, it paved the way for many small businesses to sell their products. Since the Coronavirus pandemic, many small companies have relied on e-commerce to sustain themselves.
So naturally, the question of what this new metaverse rebranding means for small businesses was raised, which we discussed in our earlier blog.
Some of the key takeaways from the blog about the launch of the Metaverse and what it would potentially hold in store for small businesses were -
Metaverse will allow small businesses to stay in touch with remote teams like never before. Distance and time zones will no longer be a barrier for collaborations across the globe.
It will play a massive role in the way people perceive and value digital art and will open up a vast market for NFT artists to sell their work.
Businesses will become wholly digital, and companies will likely go completely remote. As a result, the hiring of virtual assistants and remote employees will become the new norm.
That will be a boon for experienced-based businesses, as they will reach a wider audience than earlier, where people could either not afford the experience or be in a different geographic location. So, for example, space travel could be a vast virtual reality experience opportunity in the Metaverse.
Metaverse and Indian Small Businesses
As a part of this new movement, Metaverse plans to expand its operations to Asia and the EU, and they recently opened its first standalone facility in Asia. The 130,000 sq. ft office space, earlier known as Facebook, has transitioned to Meta and now focuses on the metaverse digitization process.
The state-of-the-art office looks modern and intends to stay true to its humble startup-y roots, complete with exposed bricks and unfinished floors. According to Meta's India head, Mr. Arjit Mohan, they followed the standard Facebook office design elements from across the globe. As a result, it looks similar to the office's set up in Singapore, London, and other cities.
The office is what every modern millennial dream is made of - minimalistic furniture, pop-culture-inspired art in every corner, touchless coffee machines, ample meeting rooms with whiteboards to brainstorm on, and a cafeteria that can put most restaurants to shame.
A new exciting addition to the office is the Centre for Fueling India's New Economy, a space designed and dedicated to shaping the future of Digital India. People can visit to learn more about virtual reality, learn about various digital tools - like the Oculus, and get a look into what the future of augmented reality might look like. They will also learn how virtual reality will affect essential aspects of our lives, such as education, healthcare, and tourism.
Additionally, the office intends to open space to train aspiring influencers, content creators, and small business owners.
According to a post on Mr. Mohan's social media page, "We see this office in Gurugram as an opportunity for us to build a space that does not just house our largest team in the country but will also be a space that deeply engages with the world outside, one that will actively bring the communities around the country into it," Ajit Mohan said in his social media post.
The centre, inaugurated by Rajeev Chandrashekhar, the Minister of State for Skill Development and Entrepreneurship and Electronics and IT, announced its intention to train and skill 1 crore businesses and 2,50,000 creators in three years.
Downside of Metaverse
When there is a new launch in the tech industry with benefits, they inevitably come with a few downsides. The same goes for Metaverse.
With the launch of the Metaverse, there will be a massive rift between people and reality. People fear that they will get addicted to the Metaverse and that the next generation will be raised with it.
As with anything unknown, people are cautious of this new change and its effect on our lives. But as with anything, we will have to evolve and adapt to the times. So, though people are wary, they will have to embrace the new technology, for better or worse.
The Metaverse is the next big thing.
The '80s had computers, the '90s got the internet, and the 2000s brought smartphones. In the last couple of years, cryptocurrency was the new big thing, and people have managed to make every new development work to make their lives better. If the world takes on the Metaverse with the same approach, it's interesting to see what this new shift in technology will mean for humanity.
If you want to adapt to the future of work and hire a virtual assistant for your business, click here to get your free consultation with Wishup or drop us a mail at [email protected].