Must-Have Tools for Smooth Business Operation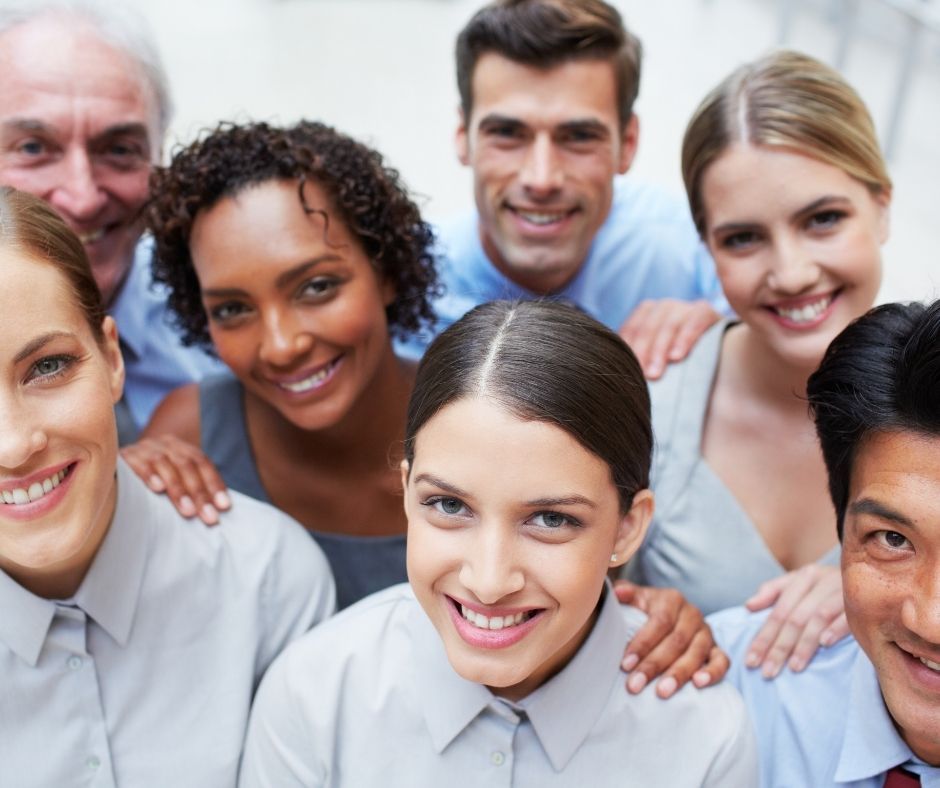 Smooth business operations are a myth for some business owners and entrepreneurs.
If you look at a successful company, they will often say things like, "at first, things didn't go as planned, but we were proactive in dealing with the consequences." Likewise, as a business owner, you may have ideas for how you want your operations to run.
Still, you will also come across causes that are both usual and unusual that go against your plans, leaving you with little choice but to undertake damage control. Consequently, classifying the business operations and employing the appropriate business tools in your company must be equally prioritized.
Business operations, in their most basic sense, refer to the daily tasks that businesses carry out to boost their value and turn a profit. Still, they also implicitly refer to their human resources or teams.
In business, you can't afford to take a chance on hiring one knowledgeable person to oversee all operations, which would tend to work at his convenience and demand a significant raise once he realizes that the entire process depends on them. It would help if you were well-versed in every facet of your industry; you must advance from familiarity to cognitive. Yes, taking care of every task is inevitably impossible. However, if you use suitable business applications, as mentioned above, you can manage all aspects of your company, resulting in smooth business operations. That said, the tools must be proficient in providing services and highly secure.
Here are a few practical tools to help you set up smooth business operations.
Communication plays a crucial role in establishing smooth business operations. To achieve your goals, it is essential to have efficient communication with your teams. In addition, a positive working relationship between you and your workers can be established by having excellent office communications, which can boost productivity and morale.
So, even though you operate remotely, you need a business communication tool that will enable you and your team to be virtually connected.
You might be surprised to learn how a team chat app can increase productivity. Troop Messenger is the best team collaboration software that empowers team communication and boosts productivity. Troop Messenger was developed after extensive research was conducted by a dedicated team, which enabled it to provide users with a wide range of features that negate the need to use solitary apps.
For example, a Troop Messenger user doesn't need to look for another option to hold a business meeting because it has all the communication channels that can comply with business requirements. As a result, your team's efforts aren't dispersed among several UIs, allowing you to hold smoother business operations.
Chat, audio/video calls, file sharing, audio/video conferencing, remote access, screen sharing, live location tracking, a secret chat window, bulk messaging, and more features are available with this tool.
This budget-friendly tool also offers top-notch security, which has prompted organizations in the defense, space, political, business, and healthcare sectors, among others, to use it as their official communication medium. To emphasize, this is one of the few communication tools available in the market that complies with on-premise models alongside SaaS, chat APIs, and SDKs, among other models.
Troop Messenger makes communication so easy and effective that you'll experience it as though a natural person is there. Any user, regardless of technical proficiency or background, can utilize this application, owing to its user-friendly UI.
Many businesses struggled to remain in contact during the pandemic. As a result of their tools' inability to handle remote working situations, many of them switched to Troop Messenger after seeing the shortcomings of their previous options. Due to Troop Messenger's support for security and availability of all necessary features, those remote teams are still using its services.
Highlights
Quick on-boarding

Enterprise admin dashboard

Role-based access controls

Zapier  integration

Bulk messaging

Live location tracking

Jointly-code editor

Guest members

In-app image slideshow

It suits all industry types
In this modern business world, your email inbox will be deliberately flooded with important and unimportant emails, taking up your precious time as you check the important emails.
While most business owners spend some time monitoring their emails, they frequently overlook crucial ones, which wastes their time and hurts their business since there is a scope of missing important or client emails. Therefore, all you need is the best email management software to organize your emails and free up your time for other tasks.
An email management software is an app that enables configuring more than one email address to receive, read, review, compose, and send emails from a particular email address using the desktop interface.
Using this software, you may direct all of your emails, including personal ones, to one UI. Then, with the help of POP3 or IMAP addresses, they are connected to email accounts. That indicates that they can manage email for ISP and other non-webmail accounts.
Now that you know how email management software works, you should learn more about MailTrim since you're looking for business management software. Nevertheless, this software isn't just confined to sorting the mails; it can be used to integrate any CRM of your choice. In addition to integration with a few solutions like Google Drive, DropBox, and others.
The following are some benefits of using MailTrim as your email client:
For easy access, you can further sort all your emails, which will appear in chronological order based on the specified rules.

It allows you to reserve your productive time and use it for more significant  tasks.

This software can spam marketing emails, phishing emails, click-bait emails, and other types of emails.

The security of MailTrim will shield against email viruses.

The CRM allows for multitasking.
Highlights
PGP encryption

Respond later

Intelligent inbox

Smart search

Impressive archives

Customized displays
Every business struggles with attendance management, no matter how big or small. While big companies can afford to hire HR staff to keep track of it, small businesses still use registers to keep track of employees' attendance, working hours, break time, leaves, and other information.
Unfortunately, this is labor-intensive, and many employees may abuse the information. Even if you use a timecard system, your team can buddy punch for their colleagues to mark the attendance.
The business world is evolving and requires a platform that offers a comprehensive solution for all of its various employee-related issues. Business owners need a one-stop solution for everything from the difficulty of tracking real-time attendance to preserving retrievable records to guaranteeing statutory compliance.
Biometric attendance management solutions like Time Dynamo are secure systems for managing attendance. It is an efficient and quick method to collect information that will make your HR work more accessible and helps establish smooth business operations.
Employees must provide their fingerprint, iris, or face through the Time Dynamo software to record their attendance. Then, the HR department will use the processed data to compute the employee's monthly payroll.
Time Dynamo is incredibly user-friendly, gathers employee data rapidly, and ensures that it is secure and inaccessible to unauthorized parties.
Some of the advantages of using Time Dynamo as your biometric attendance system are
It will protect your data.

Limit authorized access to essential assets and work areas.

It can precisely count the number of hours that employees work.

Your budget is saved since no HR interns, or other staff needs to put in any extra time tracking time or verifying attendance.

It shields employees from the dangers of fraudulent activity and provides a safe working environment.

The tool can be modified per your company's policies.
Highlights
Schedule management

Reports

Request & approvals

Notifications
Most business owners think developing a website or app will help them with their marketing and online presence. But they frequently forget to give their customers or users a communication tool. Your website will undoubtedly serve as a virtual brochure, but it also needs to extend to respond to visitors' inquiries.
If it doesn't, potential customers may turn to your competitors because you don't provide a resource where they can find the solutions with a few clicks, and not all customers will feel comfortable calling on your provided contact number.
At the same time, they wait for your executive to answer. However, since you can't offer round-the-clock assistance, the only way to keep your visitors interested is to use live chat software like Click2Magic.
Click2Magic is one of the best live chat apps used widely across various domains. The website and mobile application allow you to interact in real-time with your customers online. Chat agents or customer service representatives will be able to assist customers by responding to their questions and taking care of any issues or concerns they may have through this live chat software.
Some of the perks that may interest you in employing Click2Magic
Additionally, it enables your team members to assess possible leads and turn them into potential customers.

It allows you to monitor visitor behavior, look at purchasing patterns, and monitor customer expectations.

Reduces time spent by automating customer support activities.

It has enhanced the customer experience.

It provides all of your communications with customizable possibilities,  enterprise-grade functionality, and strong security.

Administrators can set up role-based permissions, establish automated responses, check the status of leads, and edit or delete prospect information.
Highlights
Empowering dashboard

Widget customization

CRM integration

Reports & analytics

Rating & tagging
Your business website likely uses cookies to collect user data and track their behaviour. However, laws like the GDPR and CCPA place some restrictions on this activity. Specifically, websites must obtain consent from users before storing cookies on their browsers. Without such consent, it is a violation of regulation to store cookies on the browser.
CookieYes is a cookie consent platform that helps you comply with cookie regulations. It integrates seamlessly into your site and allows you to ask for consent in one simple step: add a banner that automatically appears when someone visits your site, informing them about how you use cookies and asking them if they agree with your practices or not.

CookieYes offers the following benefits:
Fully customisable GDPR and CCPA cookie banner templates that suit your website's design
Automatic cookie banner translation to over 30+ languages
Scans and identifies cookies on your website and groups them according to their properties
Auto-blocks third-party tracking cookies before getting user consent
Granular opt-in and opt-out consent control for website visitors
Allows visitors to withdraw or change consent at any time by adding a widget to call back banner
Logs cookie consent given by users for proof of compliance
Free privacy policy and cookie policy generators
Highlights
Complete cookie consent management
Easy cookie banner setup
Automatic scanning and third-party cookie blocking
Supports multilingual websites
Easy integration with any CMS
Most accounting firm business owners struggle to know where everything stands across their firm. They don't know who is working on what.
And everything feels disorganized with your files, client, and documents. It is no longer effective to manage projects using various spreadsheets, paper checklists, and sticky notes.
This accounting project management software enables accounting firms to easily track the status of client work, improves collaboration and connection with the team, automates client data collection, and securely stores all client data in one place.
Advantages of Financial Cents:
• In a single, simple view, delegate tasks, keep an eye on your staff's performance, and track deadlines.
• To make it easier for your employees to access and complete their work, keep all of your communications and documents in one space.
• Create checklist templates, automate reminders to your team, collect client data, and automate recurring tasks.
• Determine work bottlenecks and budget overrun, effectively manage company capacity, and pinpoint the clients driving down your business's profitability.
Highlights
• Project management and task management
• Workflow Automation
• Email Management
• Client Database
• Client Portal Document Management
• Time Tracking & Billing
• Available on Desktop
• 14-days trial
Conclusion
If strategizing business operations is your dream, then the right tools are the magic wand that pays prestige to logical outcomes, enabling you to develop smooth business operations.
The business environment is developing along with the digital world. As a result, you are obliged by current trends to improve your tools. The main advantage of the tools mentioned above is that they are proactive, saving you time and money in the future by eliminating the need to search for alternatives.
Author Bio
Md. Asloob Alam is a B2B Sales & Digital Marketing Specialist at Geekschip, establishing, developing, and maintaining relationships with prospective clients. He also enjoys researching and writing about how a company can optimize its work processes through technology to ensure the best possible customer satisfaction while saving time and money.