If you've been running your business for a while, you must be aware of the importance content holds when it comes to marketing your brand. It not only helps your brand stand out on search engines but also makes you an expert in your field of work - through carefully written blogs, articles, newsletters, and social media posts.
However, content writing is an art that requires a very strategic approach to be successful.
You might not have the expertise or the time required to give content writing the time and attention it needs. That is why having a dedicated remote content writer can help your brand grow and increase your client base.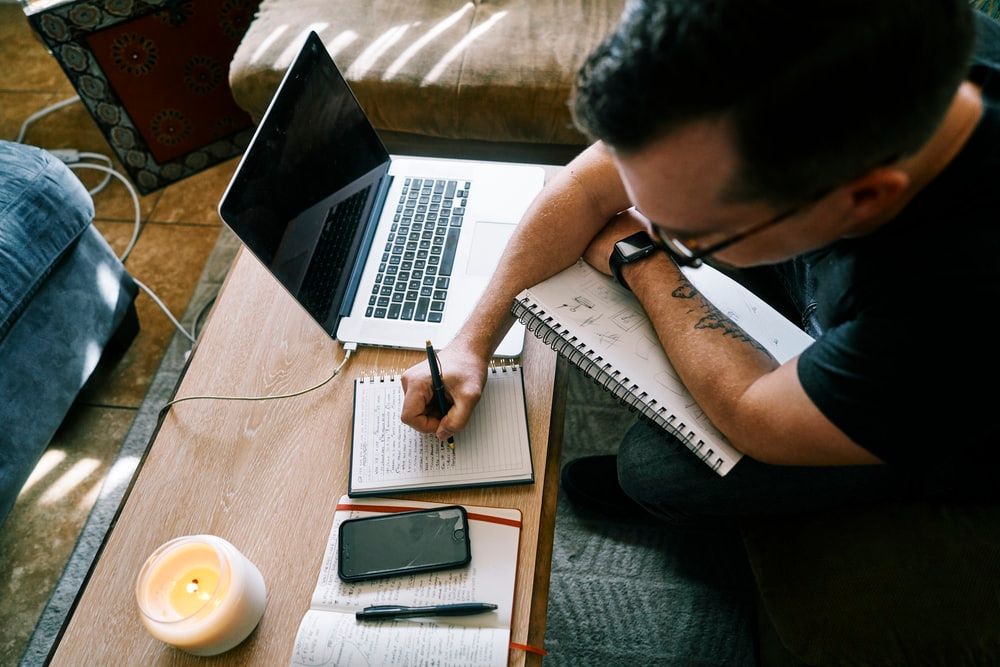 As any business owner, you want to make sure that you are investing valuable capital into resources that could help increase your profits in the long run. Hiring a remote content writer is a great way to cut costs while also boosting your brand image.
Here are some of the ways a remote content writer can help your business grow.
They Have Knowledge of SEO Content
Search Engine Optimization is writing content that incorporates specific keywords to make your content more recognized on search engines like Google. Using these specialized words carefully dispersed in various parts of your article and inserting relevant links can organically increase your search rankings.
Coming up with a crafty, click-worthy meta description that will make the readers want to visit your website is also crucial to SEO-based content. Around 70% of marketers believe that SEO has a bigger effect than PPC. A remote content writer will have expertise in creating SEO-based content and be able to masterfully weave these keywords into your blogs and articles without making them seem too tacky.
More Time To Focus on Bigger Tasks
If you have been handling your content before, you must know how time-consuming a process it is. The research and creativity that goes into a single blog post take up a hefty chunk of your day, even if you are writing about a topic in your domain. Additionally, running grammar checks, proofreading and editing also take a long time and are tiring.
When you hire a remote assistant to handle the writing part for you, you will start having a lot of free time to focus on more pressing tasks that only you have the qualifications to do. That also allows you to have some time for yourself to relax. A well-rested mind is always better when it comes to running a business.
Affordability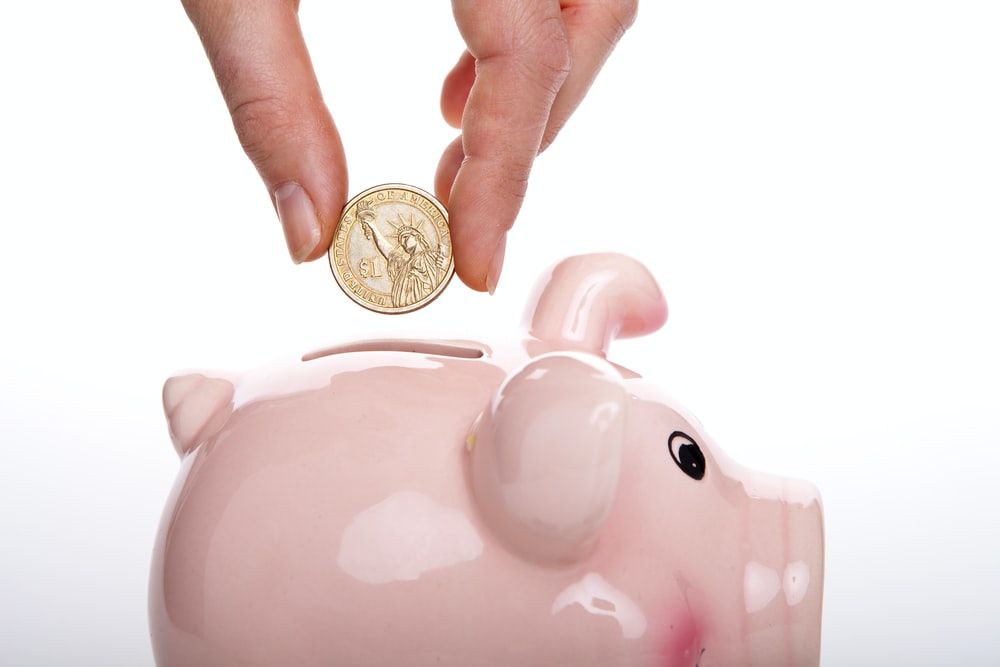 It is not only a significant factor but also the most valuable one on this list. As a budding business owner, we know that you've probably invested a lot of capital into your company, and it will be at least two years before you begin seeing profits. So it's understandable that you might not have a lot of resources available to spend on the content of your website.
A virtual content writer usually works as a freelancer or is sourced by an agency like Wishup and is only paid for the number of hours they spend working.
Additionally, you don't incur extra costs like you would on in-house employees, such as paid holidays and bonuses. You can instead invest the money you saved by hiring a remote writer to grow your business further.
Professional Tone and Style of Writing
Different platforms require different styles of writing. For example, writing long-form blogs may need a formal, informative tone, whereas social media posts need to be trendy, witty, and crisp. Therefore, to create appropriate content for all these spaces, one must know what writing style best suits each platform.
That is why hiring a remote assistant to help you with content can be a significant asset to your business. They have years of experience working with different content forms and can adapt to different writing styles based on what content you need. They also have a knack for making educational content engaging enough, explaining intricate concepts in layman terms easy enough for any reader to understand.
More Consistency
As we have mentioned earlier, content writing can be quite a lengthy process, from ideation to completion. And with a load of other responsibilities on your mind, you may not be able to give content the attention it needs, seeing how it's such a viable way to market your brand organically.
Having a dedicated virtual content writer on your team will ensure a regular flow of blogs, articles, and social media posts. How regularly or how many posts the writer sends you depends entirely on your requirements.
There may be seasons when you have a new launch and may need a lot of unique content put out to promote them. In that case, you can hire more writers to manage the workload. On the other hand, during slower months, when you just need a couple of blog posts a month, you may only need to have one writer to help you. Thus, depending on the intensity of work, you can upscale or downscale your team quickly.
Greater Engagement
All you need to do is open any social media platform, and you will be flooded with different kinds of content on your feed. Even when you search for content specific to your work area on Google, there are tons of various articles, blogs, and video content related to your field. It's easy to get lost among the sea of content available to us online.
However,  73% marketers believe that social media marketing is an effective way to boost your brand organically. Putting out well-written content is not enough these days; it needs to be instantly catchy enough to make the reader want to visit your website.
So what makes certain content stand out among the rest? First, a skilled content writer can develop catchy titles that catch the reader's attention and make them want to read more.
They also understand that a reader's attention span is constantly changing, so they break the flow of their articles into small, easy-to-follow paragraphs, carefully broken down, so the readers don't get tired or overwhelmed with the information.
Make Yourself An Authority In Your Field
Trust plays a vital role in the consumer's decision process while choosing whether or not to purchase from any business. For example, if someone is looking for a cosmetic surgeon, they want to see relevant information on their website that tells them the doctor has ample knowledge about their field of work.
You can either hire a virtual content writer to curate content based on new trends in your field or find exciting ways to showcase your work in blogs and social media posts.
The more knowledgeable and informative your site is about your business, the more likely consumers will trust you and buy from you. Therefore, your brand needs a dedicated content writer who can make your site look professional and approachable to potential clients.
More Accountability
What makes a remote content writer a better fit for your business than a full-time writer is that they are more accountable for their work. Studies show that a person working from an office is productive for three to four hours a day. In that case, you are paying your employee a whole day's pay for only a few hours of work.
Remote writers are usually sourced from an agency like Wishup or are freelancers who charge by the hour. This way, they have to account for every hour of the work done, which automatically leads to more productivity.
If you look at it from the writer's perspective, this work module is convenient for them because having flexible working hours allows them to work during the hours they feel most productive. Therefore, these working conditions are beneficial for you and the virtual content writer, naturally leading to better content for your brand.
Retaining Old Clients
While content marketing is helpful to garner new clients, it can also be used to retain old loyal customers. E-mail marketing is a tried and tested way to keep old clients coming back to your business. A content writer can create strategically crafted e-mail marketing campaigns to inform clients of new launches, recent updates in the industry, and festive promotions.
"Content is anything that adds value to the reader's life."
That is precisely what good content is supposed to do. Apart from benefiting your business, your content must be helpful to the consumer, and they must walk away after reading your blogs or articles feeling like they learned something new. Having a good content writer on your team can help you achieve both goals.
If you want to hire a content writing virtual assistant from Wishup, visit our content writing services page to know more. You can also schedule a free consultation with us by clicking here or drop us a mail at [email protected]
Subscribe to Wishup Blog | Remote Teams | Remote Employees
Get the latest posts delivered right to your inbox