Owners of businesses and senior executives must focus on business growth. However, work pressures often force them to do so much routine work that they can't do their core work. Hiring a personal assistant solves this problem. The virtual assistant or VA supports executives and managers in their work. They handle routine tasks and take the pressure off the managers and executives.
Appointing a PA ensures executives get time for their core job of growing the business. Therefore, a good PA is an invaluable asset for a company. This blog tells you what to include in a personal assistant job description to help you hire better.

Personal Assistant job title
The Personal Assistant is a job role that is known by different names. Commonly used titles for this job include:
Personal Assistant
The PA or Personal Assistant is a prevalent job title. It refers to a person who assists someone senior in the organization. For example, the PA may assist an entrepreneur, executive, manager, or even a senior-person team.
Virtual Personal Assistant
A virtual personal assistant is a personal assistant who works remotely. Unlike a PA, they don't work from the office. Instead, they work from a remote location.
Personal Executive Assistant
A personal executive assistant works for a senior executive of a company. For example, they may work for the CEO, CFO, CMO, or senior company manager.
Administrative Executive Assistant
An administrative assistant does administrative work in an office. While a PA works for one or a few individuals, the administrative assistant supports the work for the entire office or department.

Personal Secretary
A personal secretary is similar to a personal assistant and reports to a senior executive. Usually, the head of a company has a personal secretary.
Office Manager
The Office Manager is a senior position in a company. An administrative assistant with experience would get this job title.
Personal Concierge
A personal concierge usually works as a freelancer working for different clients. Apart from official work, they do private work for individuals, like grocery shopping and caring for pets.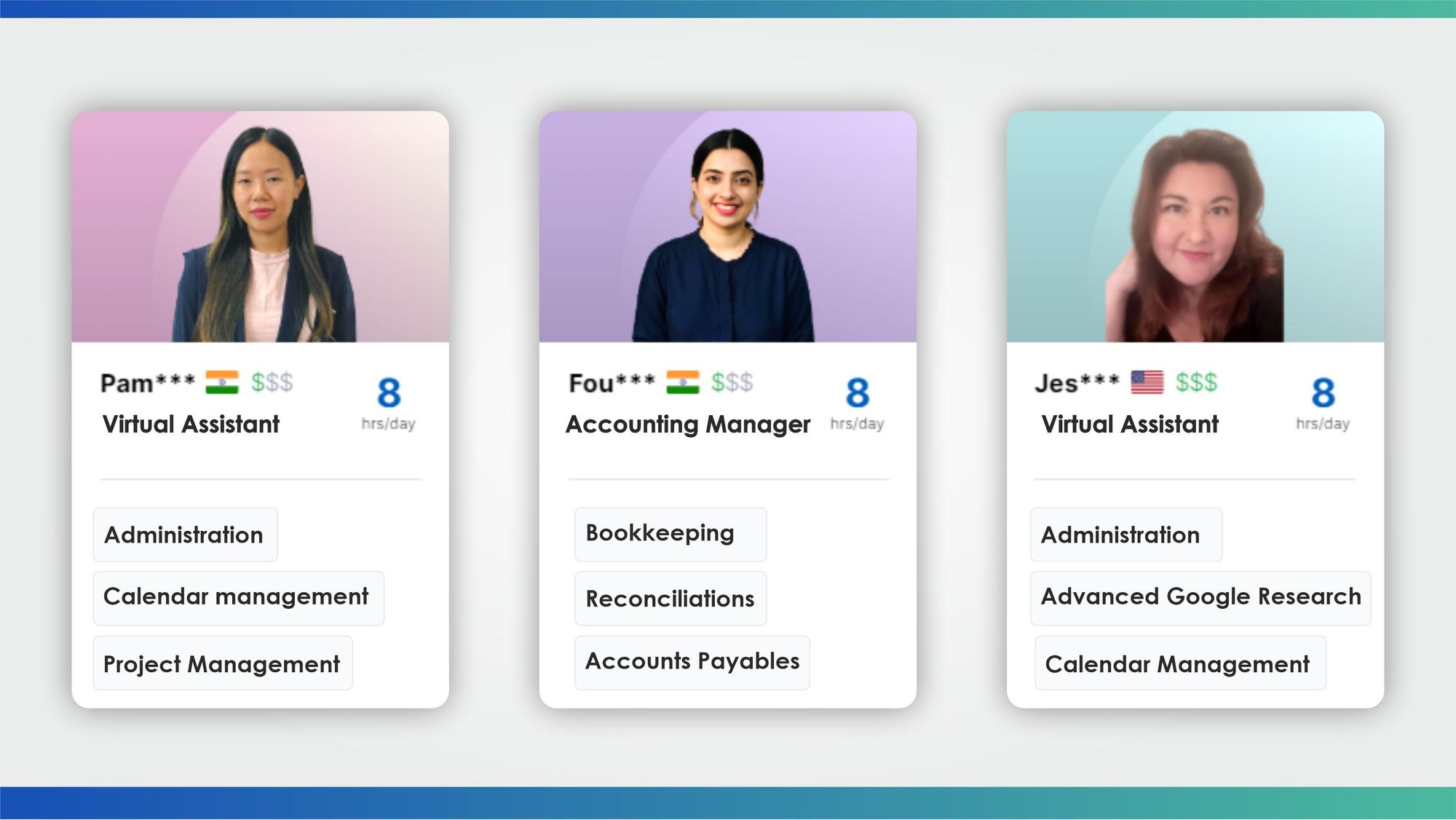 Personal Assistant Duties and Responsibilities
The job description for a personal assistant lists out the duties of a personal assistant as listed below:
Managing schedules and appointments
The PA updates the executive's calendar with details of appointments. It is the PA's job to let the executive know of the daily schedule.
Making Travel arrangements
Planning and other arrangements are the PA's job whenever the executive travels. It includes reservations of flight and hotel.
Organizing meetings and events
The PA has to fix meetings for the executive and ensure they participate in events. They also need to coordinate with others to ensure meetings go on smoothly.
Handling correspondence (emails and phone calls)
The PA handles the executive(s) communication, including phone calls, messages, emails, and even social media chats. The PA is the first line of contact for internal and external parties.
Provides administrative support
The PA offers administrative support, including filing, managing the executive's office, sending letters and memos, and other clerical work.
Research
PAs need to research and collect information for their executives. They need to look at different sources to get the information. They also need to compile the information and present it organizationally.

Personal Assistant Skills List:
Along with the personal assistant job description and salary, the job description would also contain a list of needed skills.
Strong organizational skills
A PA needs to be well-organized. It would help them plan their work and complete it on time. They need to keep the executive's office organized and help them organize their work.
Multitasking and prioritization skills
A personal virtual assistant does many tasks and does not have the luxury of taking up a task after the previous one is completed. For example, PAs have to attend phone calls even as they update the PA's calendar. Therefore, multitasking is essential, and the PA must be able to prioritize tasks so that important tasks get preference.
Attention to detail
With so many things to do, each job must have the importance it deserves. Attention to detail is a key skill a PA needs. They should not miss out on anything while doing tasks.
Proven ability to manage a flexible schedule
The schedules of executives are flexible. Their calendars can change at any time. The PA must be quick enough to manage such changes. It calls for quick thinking and being able to adapt to changing situations.
Always available, mobile, and open to travel
The PA must be available when needed. Sometimes, the executive would want PA to accompany them while traveling. Therefore, the PA must be ready to travel at immediate notice.
Exemplary planning and time management skills
With many tasks to be completed, planning must be immaculate. The PA must manage time effectively to complete work on time.
Impeccable verbal and written communications skills
The PA is the executive's representative to the outside world and staff. Therefore, the PA must have excellent communication skills.
Ability to interact with high-profile clients and executives
The PA must interact with high-profile clients on behalf of the executive. It calls for being able to handle them tactfully. It calls for outstanding interpersonal skills.
Proficiency in computer applications (MS Office and G-Suite)
PAs must use computers for their daily work. Therefore, proficiency in applications like MS Office and G-Suite is a must. In addition, knowledge of bookkeeping applications is also required.
Knowledge of office management systems and procedures
A PA must know how to manage an office. They must know office management systems and procedures, including record-keeping and general administration.
Education and Experience required
While creating the job description personal assistant, you must mention the education and experience required.
High school diploma, GED, or equivalent required
A personal assistant must have a minimum high school diploma or GED qualification. Any other equivalent qualification is acceptable.
Bachelor's degree preferred
While a high school diploma is the primary qualification, a bachelor's degree is preferred. The PA to a top executive does specialized work so that you can insist on a bachelor's degree.
Prior Client services experience is a plus
In today's world, every employee has to interact with clients and add value to the company. Therefore, you can include experience in client services in the personal assistant job description example and template.
Strong sense of responsibility and ability to complete tasks with minimal supervision
Apart from their qualifications, PAs should take responsibility for all their work. They should work in such a way that they don't need supervision.
Proficient in office management systems, Microsoft Office and G-Suite
Computer proficiency and using office management systems like G-Suite and MS Office are mandatory. PAs should be able to work on computers and must know how to work with documents, spreadsheets, and presentations. Computer skills are highly essential.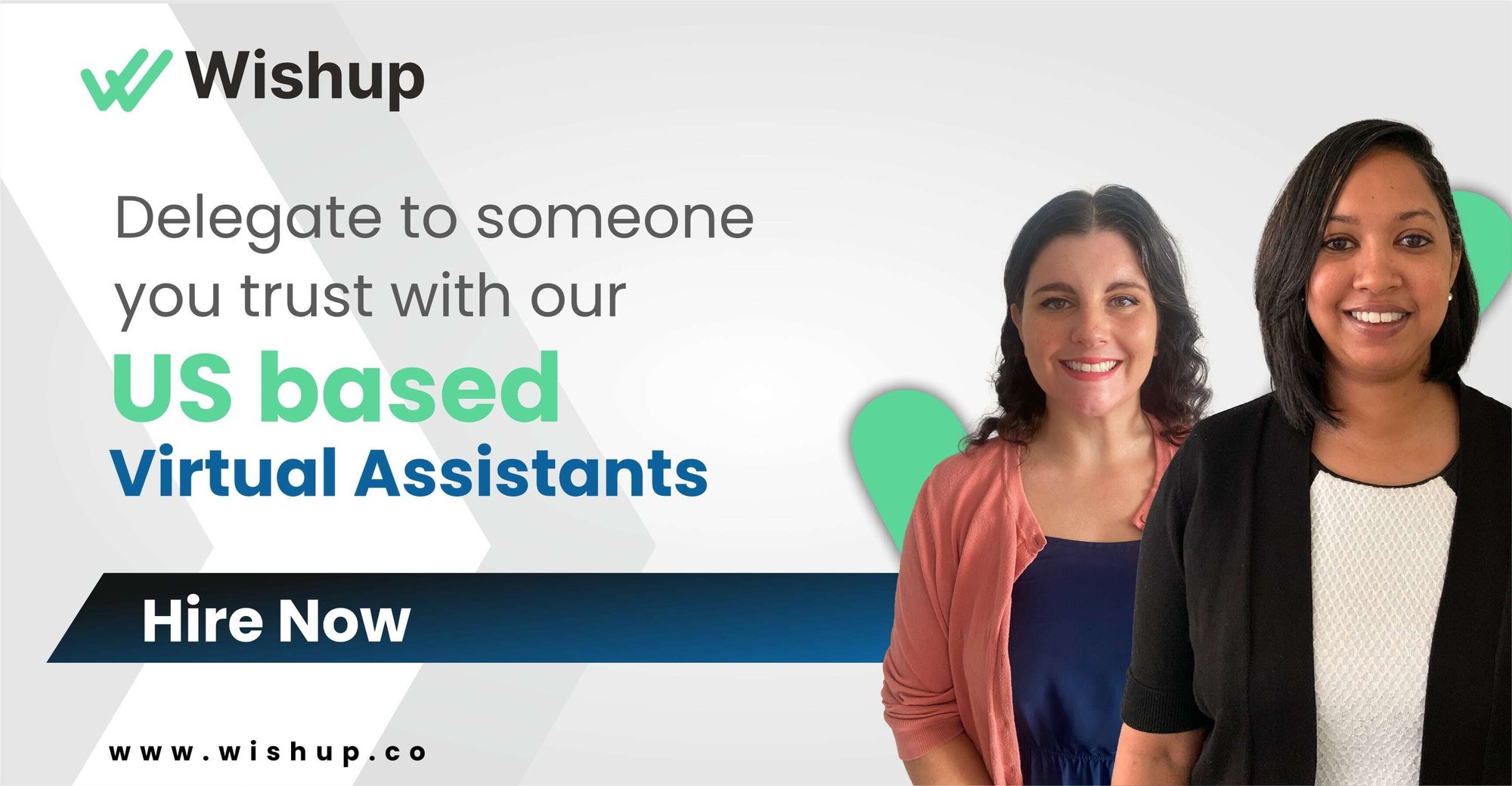 Benefits of Hiring a Personal Assistant
A personal assistant is a valuable aide for a manager or executive. The PA helps them in their routine work, thereby reducing their workload. The many benefits of hiring a PA include the following:
Efficient time management
Managing time is challenging for busy executives. With a PA, their schedules are managed, allowing them to plan their daily activities. In addition, the PA handles routine tasks so they can focus on core tasks.
Improved organizational productivity
It is not just the executive's productivity that improves, but that of the entire organization. For example, when the top executive works organizationally, it benefits everyone. Likewise, when the PA plans daily schedules, work progresses smoothly.
Reduced stress and increased leisure time
A PA helps the administrative work in an organized way. Managing the executive's calendar and handling their communication allows them to work efficiently. It helps reduce stress since they are free from routine activities and get time for more critical work. Time management allows them to get free time that helps improve their work-life balance.
How Personal Assistants Can Help Business Owners Manage and Grow Their Business
Personal assistants are not restricted to only clerical work. The personal assistant job description would include many other value-adding activities:
Social media management
The personal assistant can help in managing social media accounts. For example, they can post content provided by the marketing department. They can also engage with people like, share, and comment on posts.
Email marketing
The job description of a personal assistant includes managing email. PAs can do email marketing by sending mass emails to leads or customers. They can coordinate with marketing to get this done.
Inbox and Travel management
The PA regularly checks the mail inbox and replies to emails or forwards them to the persons concerned. They also manage the travel of executives and managers. It includes travel planning, ticket booking, hotel booking, arranging local travel, and other arrangements.
Bookkeeping
You can include basic bookkeeping in the personal assistant job description template. For example, the PA can do elementary bookkeeping tasks like recording transactions, generating invoices, following up on payments, and updating records.
Customer service
The job description for a personal assistant includes handling basic customer service tasks like talking to customers over the phone. They can provide preliminary information and then forward the call to service staff.
Calendar management
The personal assistant to CEO job description includes calendar management. It involves scheduling appointments and meetings and participating in events. In addition, the PA updates the calendar and ensures the executive knows the day's schedule.
Why Hire Personal Assistants from Wishup?
Hiring a virtual assistant from Wishup is the best option if you want virtual assistants.
Top 1% of applicants
Wishup has on its platform the best virtual assistants. However, only the top 1% of applicants make it ensuring you of quality.
24-hour onboarding
Once you select a candidate, they are onboarded within 24 hours. They are trained and experienced, ready to work instantly.
Instant replacement
If you are not happy with the virtual assistant assigned to you, ask for a change. You will get an instant replacement.
Dedicated account manager
A dedicated account manager will handle your needs. You can talk to them about any problems and get an instant solution.
7-day risk-free trial
Start with a 7-day free trial. A VA works for free for a week, helping you determine if the candidate is good and meets your requirements.
In-house training in 70+ no-code tools and 200+ skillsets
Wishup trains all virtual assistants in various tools and skills. It ensures they are competent and ready to take up any responsibilities.
Conclusion
An online personal assistant adds value by allowing senior staff to work more efficiently. Appointing a virtual personal assistant is a good idea since you can get the best results at competitive prices. In addition, a virtual assistant is flexible, and working with them saves money. If you have decided to choose a virtual assistant, then you must work with Wishup.
As a leading virtual assistant provider, Wishup assures you of getting the best assistant to fulfill your needs. So schedule a free consultation today and start hiring a virtual consultant. Or send a mail to [email protected].
Personal Assistant Job Description Frequently Asked Questions
What are the duties of a personal assistant?
A personal assistant manages the executives' calendar, handles their contacts, manages their communication, and assists them in all tasks.
What is the role of a PA in a company?
A personal assistant supports an executive or manager, allowing them to work productively. In addition, they help senior personnel focus on business growth by taking up their routine jobs.
What are the top skills of a personal assistant?
The personal assistant job description lists the top skills of PAs as good communication, ability to multitask, time management, and proficiency in computers.

Subscribe to Wishup Blog | Remote Teams | Remote Employees
Get the latest posts delivered right to your inbox