Why hire a Executive Assistant?
Executive assistants are indispensable to entrepreneurs and small businesses for the varied skillsets they offer. They not only help them manage all their routine and mundane tasks but can also coordinate and manage other team members on their behalf.
View All Profiles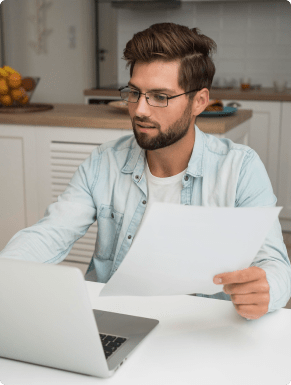 How can a Executive Assistant benefit you?
Good Communication Skills
Wishup's administrative executive assistants are highly proficient in communication skills. That ensures there are no lapses in communication or grammatical errors that could damage your company's reputation.
Professional Expertise
Our administrative executive assistants have the training and skills to manage all your tasks efficiently and per your expectations. They also constantly upgrade themselves with the latest tools and techniques to improve their task management skills.
Good Time Management Skills
Wishup's administrative executive assistants are up-to-date on the latest time management tools and practices to get the maximum work done in a limited time.
Frequently Asked Questions
Wishup's administrative executive assistants are trained to handle tasks at a senior level and correspond effectively with senior management, making them a highly effective resource for top-level managers compared to other assistants.
As an entrepreneur, there are many small but critical tasks that you cannot delegate to other assistants. Hiring an executive assistant trained in both high-end and confidential tasks helps you delegate these tasks confidently as you are assured of their discretion and expertise.
From inbox management to handling customer queries and making your travel arrangements, you can delegate all your small but essential tasks to the administrative executive assistant. They are also proficient in calendar management and conducting correspondence on your behalf.
Our Clients Love Our Services
I appreciate the value a Wishup VA can bring to a business.


The VAs of Wishup are very understanding and well trained in multiple skillsets, making them indispensable.
Niels Van De Bergh
Growth Consultant
Growth-Mechanics
I couldn't be more thrilled with my Wishup VA.


It took me a few weeks to get the time to organize the work to assign initially, but it's been the best business decision for me this year.
Andrew McDermott
Founder
Convia Media
Working with Wishup has given our small and rapidly growing business the ability to move faster while simultaneously freeing up many hours a week. As a result, we can now focus on our strategy.


The Wishup team will be a significant contributing factor to our future success.
Jason Gorman
Founder and Managing Partner
Jackrabbit LX
What can our Executive Assistant do for you?
Co-ordination & Communication
Wishup's administrative executive assistants are trained to communicate effectively with your associates, partners, suppliers, and employees on your behalf. They can serve as the critical link to ensure that everyone in the company is up-to-date with the latest policies of the company.
Travel Arrangements
Given the busy schedule most entrepreneurs have, it gets difficult sometimes to make the best travel and stay arrangements while on business or personal trips. Our administrative executive assistants consider all your personal preferences and ensure they get the best deals for all your travels.
Managing Your Calendar
As an entrepreneur, you need to make the maximum usage of the time you have on your hands and prioritize meetings/daily tasks accordingly. Our administrative executive assistants can help you manage your time effectively so that you are more productive during the day and attend only to tasks that are crucial for the growth of your business.
Handle Customer Queries
The administrative executive assistants can manage customer queries regarding information about your company, products, and services. You can even brief them on specific replies/documents to be shared in case of any inbound queries.