Why hire a Administrative Executive Assistant?
Our Virtual Administrative Assistants & Executive Assistants help you be more productive every day.


Your Virtual Administrative Assistants from Wishup will handle all your daily recurring tasks for you. They'll keep you updated on the progress of every task so that you know the precise status of every task. You can hire a Virtual Administrative Assistant to delegate everyday admin tasks, while you focus on growing your business and networking with prospective clients.
Hire Now
What can our Administrative Executive Assistant do for you?
Inbox management
Wishup's virtual administrative assistants will keep your inbox clutter-free so you can retrieve information quickly and easily.
Inbound queries
Administrative Assistants can respond to customer queries in your inbox on your behalf so that no mail goes unanswered. You will no longer have customers left waiting to hear from you.
Logistics handling
Whether it's a get-together at the office or a meeting with a big client, trust your Administrative Assistant to take care of all the logistics.
Expense tracking
A virtual administrative assistant can manage your expense records and help you stay on top of your finances.
Client relationships
Our administrative assistants can assist you with customer support via calls and emails, helping you build a solid relationship with them.
Scheduling appointments and reminders
Your virtual administrative assistant from Wishup will track all your appointments and give you timely reminders so that you don't miss them.
Record maintenance
Wishup's Administrative Assistants can manage your records to ensure they are always updated. They could be your employee records or business-related database.
Calendar management
Our Administrative Assistants manage your entire calendar, so you never miss a meeting or any other commitment at work.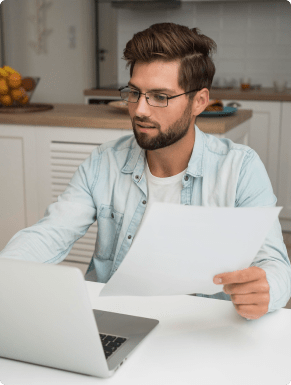 How can a Administrative Executive Assistant benefit you?
Multi-Tasking Experts
Our Virtual Administrative Assistants are great at multitasking. They can work on multiple tasks for you and deliver all of them on time, every time.
Efficency
Don't burden yourself with repetitive tasks that take up too much of your time. Wishup's Virtual Administrative Assistants are extremely task-efficient and can systematically handle all your recurring admin tasks.
Save time
With our Virtual Executive Assistants, you can save a great deal of time every day, allowing you to focus on growing your business.
Frequently Asked Questions
An executive virtual assistant is someone who is going to support you and assist you in every area of your work. They have excellent verbal and written communication skills, are quick on their feet, and can make informed decisions. In addition, they can help in client communications, administrative tasks, and managing your calendar.
You can hire a remote executive assistant based on the number of hours you need assistance in managing your tasks. Depending on your requirements, you can hire a remote business assistant for one month or longer periods.
Our virtual executive assistants are graduates with multiple qualifications and skills. At Wishup, we have our own rigorous four-week training program where we prepare our virtual assistants for the work that a remote assistant offers.
You can entrust them with personal and work-related tasks when you hire an executive assistant. The most common duties are bookkeeping, client correspondence, email management, data entry, etc.
If you are running a small business, daily routine tasks can keep you from focusing on tasks that can help grow your business. In such scenarios, hiring an executive virtual assistant would make immense sense.
Our Clients Love Our Services
Working with Wishup has given our small and rapidly growing business the ability to move faster while simultaneously freeing up many hours a week. As a result, we can now focus on our strategy.


The Wishup team will be a significant contributing factor to our future success.
Jason Gorman
Founder and Managing Partner
Jackrabbit LX
I appreciate the value a Wishup VA can bring to a business.


The VAs of Wishup are very understanding and well trained in multiple skillsets, making them indispensable.
Niels Van De Bergh
Growth Consultant
Growth-Mechanics
I couldn't be more thrilled with my Wishup VA.


It took me a few weeks to get the time to organize the work to assign initially, but it's been the best business decision for me this year.
Andrew McDermott
Founder
Convia Media
Grow your team
with Wishup