Business and Remote Work Podcast | Ep.1 Diversity and Inclusivity at the workplace
This month, we are proud to highlight Shay Nuggu, a virtual assistant turned training manager. Read this blog to learn more about Shay's journey, what Pride month means to him, and why he thinks inclusivity in the workplace is crucial.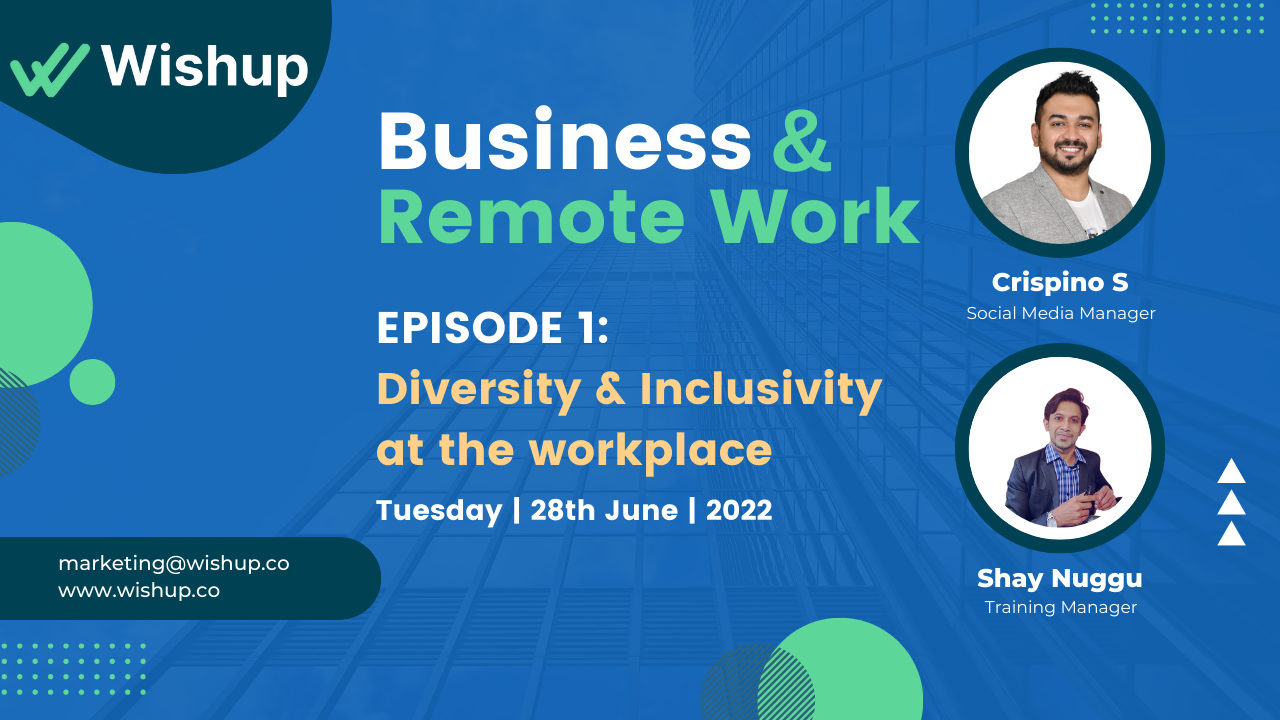 Pride Month is celebrated every year in June to honor the triumphs of LGBTQAI+ people and the decades-long fight for equal justice under the law and for the lesbian, gay, bisexual, transgender, and queer community.
At Wishup, we understand and embrace the long history of fighting for equal rights by the LGBTQAI+ community. We are committed to creating a welcoming and inclusive work environment for all our employees.
This month, we are proud to highlight Shay Nuggu, a virtual assistant turned training manager. Read this blog to learn more about Shay's journey, what Pride month means to him, and why he thinks inclusivity in the workplace is crucial.
But First, What Is Pride Month All About?
In many countries, LGBTQAI+ Pride Month, commonly known as Gay Pride, takes place in June and features vibrant, uplifting parades with floats and famous attendees, as well as various celebratory events, informative conferences, picnics, and other social gatherings.
These parades, special events, and awards are just a few of the ways Pride Month is observed. The goal of this celebration is to demonstrate love and respect to LGBTQ+ community members.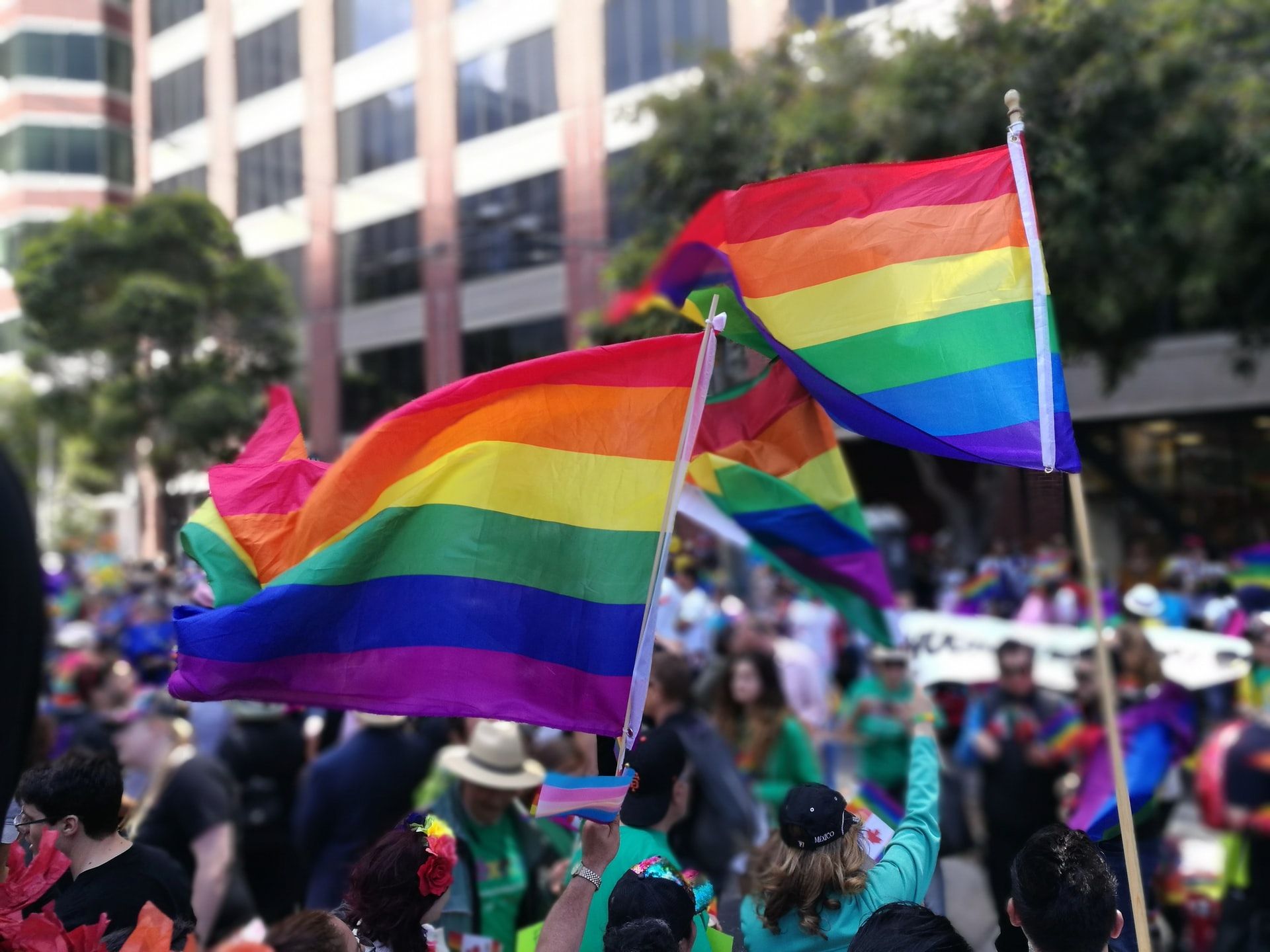 Many hardships are still faced by members of the LGBTQAI+ community. In addition to the social demands of acceptance, there are also more fundamental issues, such as coming out to your family and figuring out your own self.
The term "Pride" was suggested in 2015 by L. Craig Schoonmaker, who said that people were conflicted and did know how to feel proud of themselves. Hence, this movement started to be termed the "Pride Movement."
Why June?
Although the initial fight for LGBTQAI+ right dates back to 1924, the incident that sparked the LGBTQAI+ movement was the riot at Stonewall Inn in New York City's Greenwich Village in June 1969.
Stonewall Inn was a famous LGBTQ spot at the time. On June 28th, in the early hours of the morning, police stormed in and arrested the employees for selling liquor without a license. This was not a friendly encounter, and many people inside Stonewall were pretty roughed up during the incident by the police.
Outside, the bystanders standing and watching the battered civilians being dragged into police vans decided to take action into their own hands. They started tossing things around them at the police - these included bottles, coins, and other debris. Around 400 people participated in what came to be known as the Stonewall Uprising. This sparked the thought of a march in response to the harsh treatment of the LGBTQAI+ community.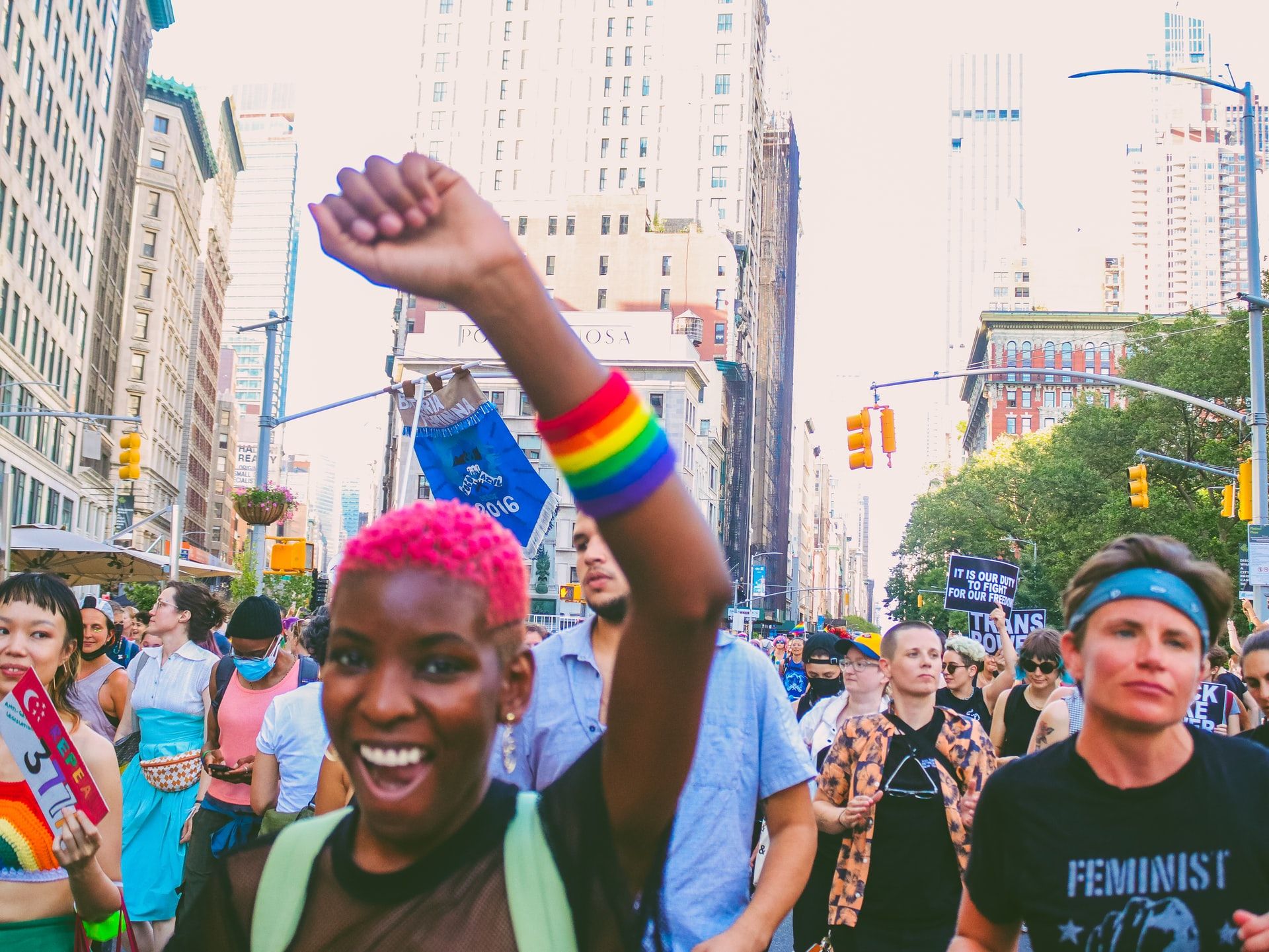 June 28, the last Sunday of the month in 1970, was the first anniversary of the Stonewall riots. It was then that the procession would begin on Christopher Street, which served as the center of New York City's LGBTQ population. The parade was named the Christopher Street Liberation Day march in honor of this street.
After that, Gay Pride, today recognized as LGBTQ Pride, was extensively observed on the last Sunday in June in the United States and in many other parts of the world.
What started as a response to the tragic incident has today turned into a happy, colorful and proud (as was the intention of the movement) celebration of the LGBTQAI+ community.
Pride Month In India
In India, the debate surrounding Section 377 of the Indian Penal Code (IPC), an archaic remnant from the British era that criminalized homosexuality, is related to the history of the Pride movement.
The first known homosexual rights demonstration in India occurred on August 11, 1992, in Delhi.  India's first Pride Parade was organized in Kolkata on July 2, 1999. The march, known as Kolkata Rainbow Pride Walk, was the first of its kind in South Asia.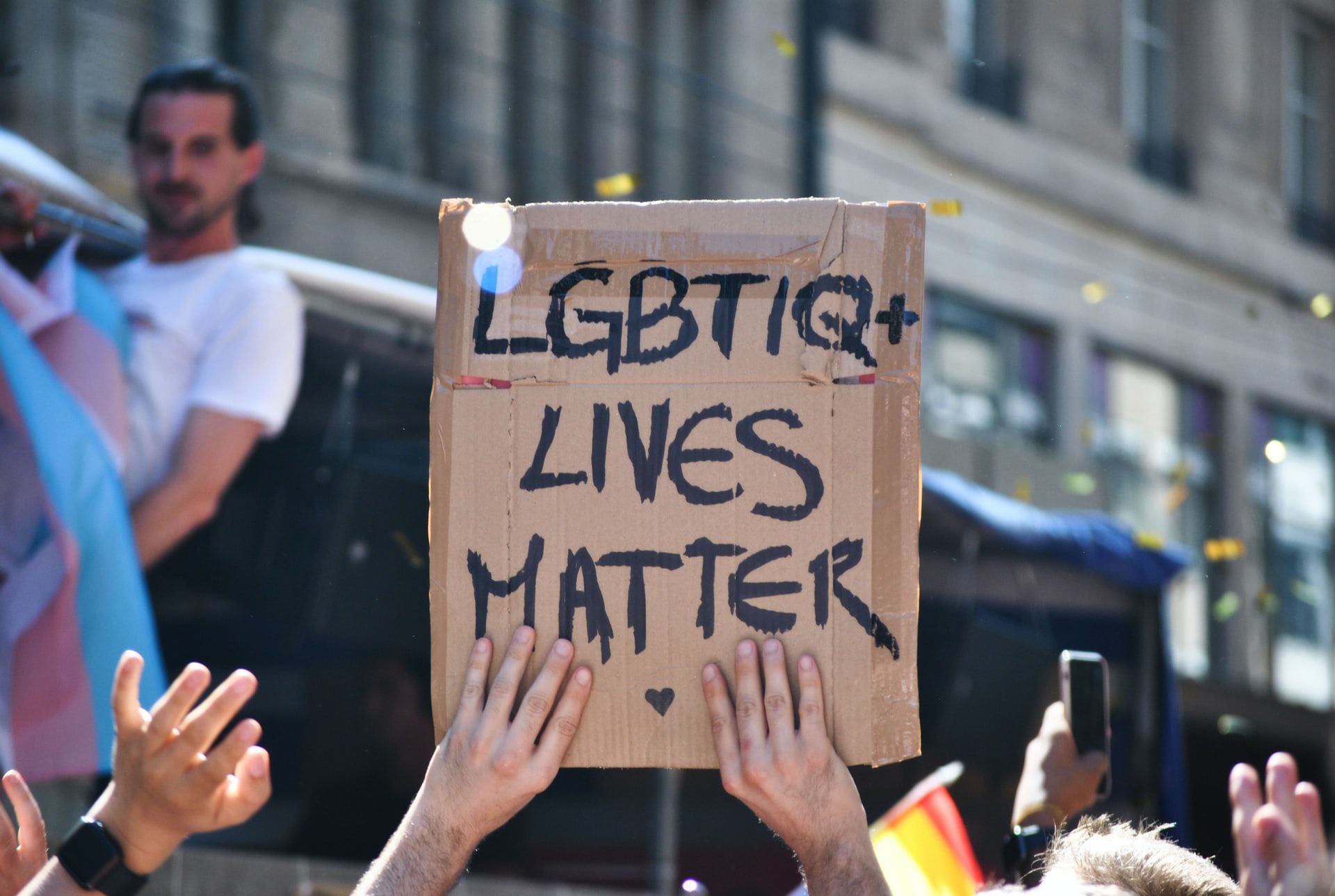 Pride rallies have been organized in more than 21 Indian cities since then. 2008 marked the first parades in Delhi, Mumbai, and Bengaluru. The following year, the first marches were organized in Chennai and Bhubaneswar.
Today, many cities in India organize Pride Month marches and rallies. While initially, these marches were attended by members of the LGBTQAI+ community, it has now become common for community supporters and allies to join in and support the movement.
When the Supreme Court declared unanimously on September 6, 2018, that Section 377 was unconstitutional, the LGBT community in India achieved a significant victory. However, despite the considerable process made in the last few decades for the LGBTQAI+ community, there's still a long way to go to achieve equality.
4 LGBTQAI+ Entrepreneurs You Should Know About
Joel Simkhai - Founder and Former CEO, Grindr
Grindr is a popular, if not the most popular, gay dating platform. Simkhai launched the platform in 2008 and served as its CEO till it was acquired by Kunlun. Simkhai significantly contributed to the LGBT community by using this platform to raise awareness and funds for the LGBT movement.
Peter Thiel - Co-Founder and Former CEO, PayPal
Thiel played an integral part in the inception and formative years of PayPal until it was sold in 2022. Now he works with Clarium Capital and is invested in artificial intelligence developments. In addition, he is an active advocate for LGBT rights and fights for various Pride-related causes like GOProud and HomoCon.
WERKIN is a company that strives to improve diversity in corporate hiring through behavioral sciences. When she's not leading the company, Sudbury uses her voice to campaign for gay rights and inclusivity in the tech space.
Angelica Ross - Founder and CEO, TransTech Social Enterprises
TransTech Social Enterprises is a co-learning and co-working nonprofit organization. Ross is on a mission and used her company to equip trans, lesbian, gay, bisexual, and queer persons and allies with employable skills to advance their economic status.
5 Fun Ideas To Celebrate Pride Month In a Virtual Workspace
Just because you work remotely doesn't mean you have to miss out on the fun of celebrating Pride Month. Here are 5 creative ways to celebrate Pride in your virtual workspace.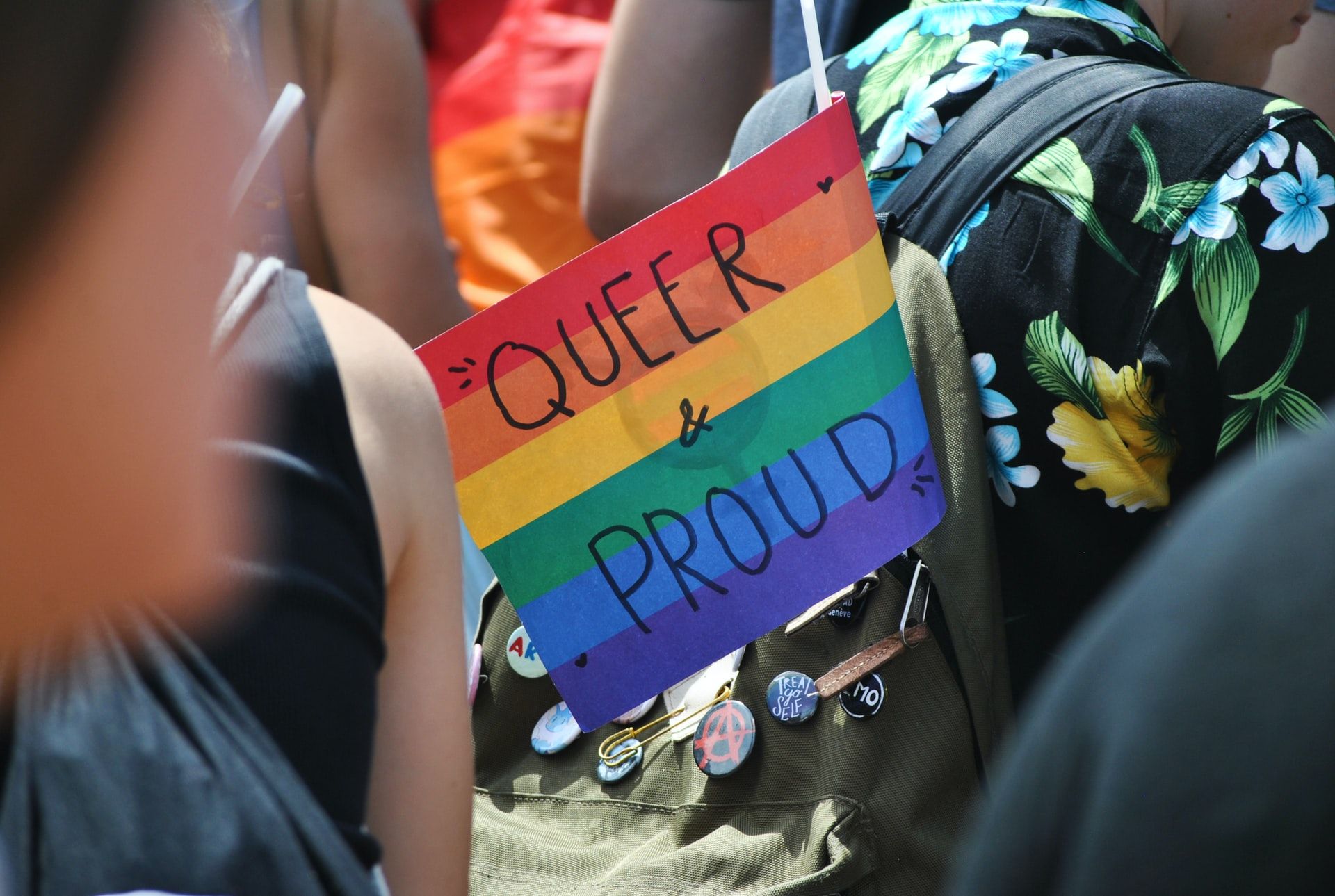 Virtual Call Backgrounds
To celebrate Pride Month, you can swap your regular Zoom meeting background with a fun Pride-themed one. Some options include a rainbow flag, pride parades, famous LGBTQAI+ quotes, or personalities.
Pride Month Trivia Night
Celebrate Pride Month by hosting a queer-themed trivia night with your virtual colleagues. You could also give out prizes to the winners, so people come prepared. In addition, it's a fun and educative way to spread awareness about the LGBTQAI+ movement.
Pride Music Playlist
Get your team to collaborate and work together to create the ultimate Pride playlist. These could be songs related to the Pride movement or by LGBT artists. You could also host a music work call and listen to the playlist together while you work.
Watch Parties
Art is the best and most impactful way to learn about a cause. There are many movies and shows made to spread Pride awareness, and you could host watch parties and discuss them together. These discussions help spark conversations about the Pride movement, which is what Pride Month is all about.
Invite a Speaker
You could host an informative and interactive online webinar with a queer activist. It would give your employees a chance to learn more about the LGBT cause and get answers to any questions they might have about the Pride movement.
In Conversation With Shay Nuggu
What about pride month excites you the most?
The visibility and awareness. And as much as it was fun and frolic when I participated in Pride events all my 20s in Australia, I am more stoked about it in a country like India. Recently Ahmedabad started conducting LGBTQ+ events. A conservative city like Lucknow also had Pride in 2017
2. How do you celebrate Pride month? Do you think it is important to have one, and why?
In my 20s, it was all about volunteering for ACON Sydney and conducting events for Sydney Gay and Lesbian Mardi Gras.
Now in my 30s and in India, I sit back and see my younger peers making us proud and taking the torch ahead. I spend most of my time educating the lower strata of the society, meeting them, and clearing their bias, apprehensions, and phobia.
3. How was your experience with coming out?
I knew I was gay when I was 14 or 15 and cemented the fact by 18 or 19. So I came out when I was 21. Although I came out to my parents in India much later when I turned 30.
All those years of lies, deceit, pretense, self-doubts, self-harm, and self-hatred came to an end. As a person born in the 80s, I went through abuse, bullying, depression, struggles, and discrimination just like most then. Hence, I had promised myself I would not let my younger fellow members face what I faced. Some of these traumas and pain can be irreversible.

4. How easy/difficult was it to gain family acceptance since queerness is still considered such a taboo in the country?
I proclaim myself the luckiest son in the world, for my parents accepted me within no time. Unfortunately, since I have been in India, I have had 4 of my acquaintances commit suicide due to abandonment.
I still see so many getting lost due to no love and acceptance. Many succumb to severe chronic depression, drugs, and other temporary sexual indulgences.

5. Did you face any judgments from your colleagues at that time?
Yes, I faced a lot of homophobia in Australia and still face homophobia in India, but after 20 years of being out, it doesn't bother me anymore. Once you have parental acceptance, one doesn't care about what anyone thinks of you.
It was a challenge because I was a Double Minority there. I was an Indian in White Australia, and on top of that, I was an Indian Gay man among White Australian Gay men.
I have been hurled abuses on the road, threatened, bullied, spat at, and physically abused too.

6. According to you, why are diversity, equality, and inclusion important in the workplace?
Your skills, values, and ethics matter in any workplace or otherwise. Why should it matter what God you pray to, what gender you identify as, or what race you hail from?
Diversity opens your horizons and thinking, allows you to embrace the difference in human beings, and allows you to learn from others.

7. How has your experience been with Workplace diversity in the past?
I was not promoted several years ago because the CEO was fundamentally against homosexuals and didn't make bones about his discrimination. But it didn't faze me because a private company can do whatever they want. It's their own business, their rules.
Instances of microaggression, discrimination, and isolation were also there, of course!

8. Do you think it makes a difference when a  company explicitly states that it is  LGBT-inclusive?
Absolutely! When a company declares it is LGBTQ+ friendly, you make a closeted person free of inhibitions. Employees can work stress-free during those 9 hrs of a day and be themselves. This, in turn, creates positive relationships and coherence among work colleagues. Not to mention improves the mental health of employees. A lot of employees also get to learn about the marginalized community and realize that we are just as normal as anyone else.
9. Is it easier being queer now than in the past? maybe 5-10 years ago
Of course! When I was growing up in the 90s, there were no gay icons in India except Prince Manvendra Gohil, Wendell Rodricks, and Ashok Row Kavi. I didn't even know what I was; many of us thought it was a disease, indulged in dishonest relationships and married people of the opposite gender, and ruined their lives,
Today, the mainstream media, cine-media, the entertainment industry, and companies and organizations have ushered our community members into the mainstream and made us visible. People are more aware, accepting, and understanding. We have many role models today!

10. What's something people/employees can do during Pride Month to gain awareness about the LGBTQ+ community?
Talk about their life and struggles and overcoming them so that other closeted employees get a boost and motivation.
Donate to an LGBT+ charity
Evaluate our workplace policies to allow more inclusion and diversity
11. As a part of the LGBTQIA+, does working remotely benefit or hinder you in any way?
For an open and out employee like me, it doesn't matter. However, I can definitely attest that remote work makes an LGBT+ employee feel safer and still be able to express themselves.
Lesser office-type environments mean fewer people judging your appearance or how you express yourself.
Virtual LGBT+ events or sessions are easier to attend than in-person office events.
12. How has your experience been working with Wishup? Do you think we can do anything differently to help spread awareness or to increase inclusivity?
Wishup has been like a rainbow in my life since Day 1. There have been no instances of discrimination or the slightest phobia.
Well, we have started, haven't we, with this interview and your wonderful social media posts. That's a great start; many companies still don't do that.

13. Now I'm sure that people still don't know how to behave with their LGBTQ friends, so what are some of the funny things people say to you. Maybe not intentionally but unintentionally by someone trying to overcompensate?
OR
Something someone said in good intention but came up funny?
There are so many inappropriate funny things that have been hurled in my face.  I cannot reveal them here. They are very NSFW.
14. If your life had a theme song, what would it be? (Ofcourse, we know it's gonna be a Madhuri Dixit song).
I came out in 2003 but didn't find the confidence until Katy Perry released Fireworks in 2010; that song changed my outlook and gave me the extra kick of internal strength to face anything that came my way. Then came Lady Gaga's Born This Way, I think in 2013, which defines all of us LGBT+ and human beings.
15. Why do you love Madhu Dixit so much?
Srideviji and Madhuri mam were these vibrant, colorful, artistic, creative talents when we grew up in the 90s; hence the gay community loves these both. There are studies regarding this if you Google.
A lot of people think I love Madhuri mam for her dances, for being so gorgeous. I actually admire her for her personal life than her professional life. We have conducted our lives in similar ways and have a lot in common. I have followed the 5 things she has always said.
Family takes priority over anything else because no one else loves you unconditionally.
There is always some talent in everyone, and you should harness it.
Give 100% to whatever and whoever you love the most.
Dancing is spiritual and therapeutic and a stressbuster.
Say hello to everyone in the same way.
16. Advice for queer people out there in the corporate world.
It is the easiest and safest place to come out.
Make LGBT+ friends who are out at work; they will show you the ropes.
You will get the initial support that you desperately need to come out.
You could also listen to the podcasts here -
To stay updated with our Business and Wellness podcast, follow us on RSS and Soundcloud.