7 Surprising Ways a Real Estate Virtual Assistant Can Help You Manage Your Real Estate Listings
While you take charge of your real estate business, your real estate administrative assistant can manage listings, social media management, email administration, etc. Let's discuss the key problems that real estate businesses face and why you should hire a virtual assistant to tackle them.
Making your mark in the real estate industry is challenging, to say the least. Real estate is a rewarding industry, but it takes time and patience to make yourself known. Boosting your online presence requires listing preparation, managing your listing, and conducting marketing and administrative tasks.
So, as a real estate owner, how can you run your business and manage your listings at the same time – without losing your mind? A real estate administrative assistant can help!

While you take charge of your real estate business, your real estate administrative assistant can manage listings, social media management, email administration, lead generation, customer support, data entry, bookkeeping, and more.
In this article, we will highlight the key problems that real estate businesses face and why you should hire a virtual assistant to tackle them. Let's dive in!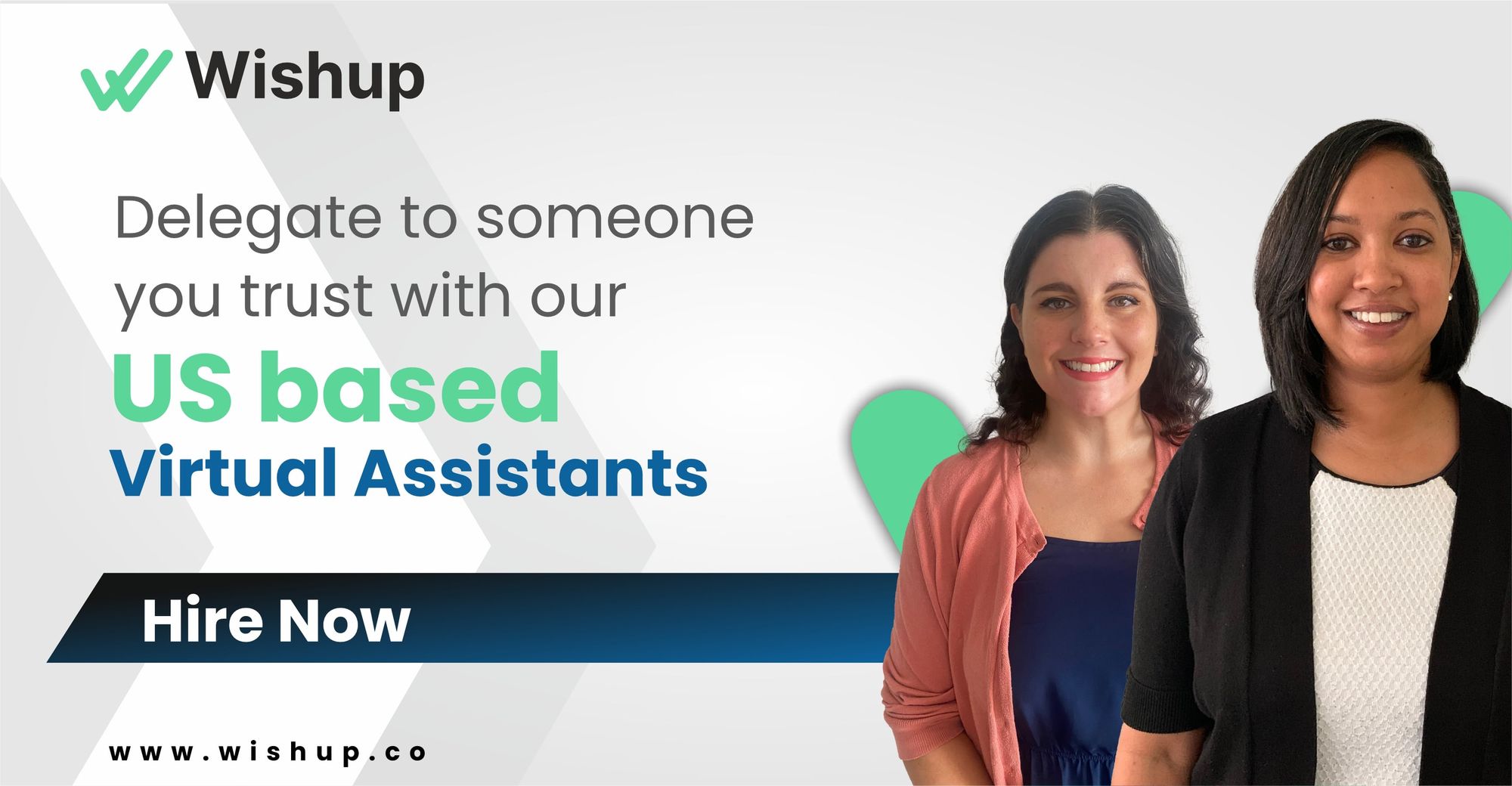 What Happens When You Do Not Hire A Virtual Assistant

The lack of a real estate agent assistant can be pretty challenging in numerous ways:
Challenge 1: You'll be unaware of where the deal is in the sales process

Here is the first rule of real estate:

But you cannot close many deals if you don't know what your pipeline looks like!
In a list of 100s of clients and prospects, tracking each one is tricky. For example, you might not remember the last conversation you had with them. But hey, you know better than anybody that you must track every sales journey and status to know how far the buyer has come in the sale process.
The Solution:
A virtual assistant can help real estate agents stay on top of the sales process- despite their busy schedules. While your assistant real estate agent takes care of these tasks, you can focus on the lead generation or closing processes.
Challenge 2: Your Lead Cost Can Surpass The Conversion Ratio
What happens when you rely on paperwork, manual verification, and outdated methods of prospecting? Your lead costs skyrocket, jeopardizing your business!
The Solution:
To thrive in a highly competitive market, you need to be productive, efficient, and disciplined. So, leave it all to your virtual assistant. Let them undertake tasks such as lead generation, scheduling appointments, and email marketing. Since they are trained professionals, they are efficient, streamline your workflows, and set you up for success. Achieve peace of mind, engage with quality leads, and close deals faster.
Challenge 3: Failing to leverage technology
Technology is wonderful. But do you have the time to learn a bunch of tools? If you decide to continue without them, it will be significantly harder to manage your workflow, organize business listings, and achieve the success you desire.
The Solution:
Virtual assistants are adept at working with automation tools, databases, CRM systems, and several other software that can make your work easier. Leverage their software skills to reduce the risk of human error and provide top-notch service to your clients. What's more, they can also fill in for you if you need to stay away from your desk on busy days.

Sounds Great! What Else Can a Virtual Assistant Do For Me?
A virtual assistant can be a great asset to any real estate agent as they can take care of most of the tasks involved in running a business. Besides, a virtual assistant's professionalism and dedication to their work will ensure that you receive excellent service at every stage of your real estate transaction.
A licensed real estate assistant can help your business in surprising ways. Here are seven of them.


7 Surprising Ways a real estate virtual assistant can help you manage your real estate listings

#1 Respond to Inquires Faster and Delight Your Clients!
You can answer consumer inquiries more quickly and efficiently by using virtual assistants. A faster response guarantees customer satisfaction almost all of the time and boosts your business.
A virtual assistant can save you time so you can concentrate on your real estate business by handling all of the repetitive and time-consuming tasks like:
Monitoring emails
Managing social media accounts
Handling business listings on websites like Zillow
Data entry
Solution #2 Eliminate The Chances of Human Error – For Good
A virtual assistant can help you manage your real estate listings without the risk of human error. They can automate tasks such as updating your listings, preparing and sending marketing materials, and more.
Solution #3 Outsourcing + Automation = Increased Accuracy and Efficiency
Hiring a virtual assistant (VA) can free up your time and help you maintain a better work-life balance in your real estate career. By automating tedious tasks like sending invoices and depositing checks, virtual assistants can save you time and energy while helping you focus on higher-performing activities.
Additionally, VAs can help maintain a balance between friendly and firm client relationships while ensuring timely collections.
Solution #4 Increased Productivity, Better Results
Your time can be best invested if you hire a virtual assistant to monitor your real estate listings. You'll be able to work more effectively on selecting new homes and selling your current ones if you have an assistant to help with all the administrative tasks.
You can also get assistance from an executive assistant real estate agent by looking for new listings, answering questions, and more. Your ROI will rise due to this enhanced productivity, saving you time and money.
Solution #5 Never Forget To Update Property Information Again
A virtual assistant can help gather and format documents for a home assessment. Property management can also be benefited from a virtual assistant that automates tasks to save time for meetings with property owners and connecting with other owners.
Tenants get quick help from a virtual real estate assistant, which boosts their satisfaction. In addition, they may help with updating property leads regularly.
Solution #6 Maintain Cordial Client Relationships
Virtual assistants help businesses in various ways, including scheduling appointments and responding to emails.
Clients are happy to see updated follow-up emails and daily tracking, which results in satisfied and happy customers. Being prompt and professional in your email responses and other communication with your clients is essential nowadays. It helps to ensure that day-to-day business activities are carried out correctly and maintain good relationships with clients.

Solution #7 Don't Let Routine Tasks Eat Away Your Time
By automating processes like lead generation, database management, and finance, a virtual real estate assistant can help with the listing. They can also contribute to social media marketing and management. Before employing a virtual assistant for real estate, you must first define what specific skills you require. Then, you should establish processes and procedures to ensure success by setting clear expectations. Now you are all good to go!
While providing your listings are updated regularly, a virtual assistant can save you both time and money. It also supports you in managing your company and keeping things organized.
In addition, you free up time to concentrate on more exciting aspects of your corporation by outsourcing repetitive functions to automation.
Scale Your Business With Wishup Real Estate Virtual Assistant Services. Hire Now!

A virtual real estate assistant can be a valuable asset for any real estate agent.
Wishup is a leading provider of virtual assistance services for real estate agents and property managers.
We are a team of experienced professionals who can assist you in managing your listings, processing leads, and handling other essential tasks associated with running your business. You can hire our virtual assistants flexibly to suit your needs.
We offer various packages tailored to suit the needs of different real estate professionals. With our support, you can focus on growing your business instead of spending time managing it manually. So, why wait? Hire a virtual assistant from Wishup today!
Why Choose Wishup To Hire a Real Estate Virtual Assistant?
Here is why you should hire a virtual assistant from Wishup:
Cost-effectiveness: Instead of hiring a full-time employee, hire a virtual assistant for more affordable services.  
Expertise: Our real estate virtual assistants have specialized skills and knowledge in social media marketing, email marketing content creation, and customer service.
Save time: Outsource tedious online engagement tasks, and focus on your larger business goals.
Scalability: You can hire virtual assistants for a project or as-needed basis and scale your online engagement efforts up or down as needed.
Flexibility: Virtual assistants can work remotely, so you have the flexibility to have support available at any time, regardless of location.
In Conclusion
Virtual Assistant services for real estate are a lifesaver for real estate businesses! They can help with everything from social media to data entry and email management. The time-saving benefits of using virtual assistants are evident: they can reduce the hours you spend on repetitive tasks, improve accuracy and productivity, and make information-sharing much easier.
Email us at [email protected] and book your Wishup free consultation today!