ReferralCandy helps eCommerce stores build their brand by automating referrals with word-of-mouth
ReferralCandy helps e-commerce merchants to set up and run customer referral programs for acquiring new customers and retaining their existing ones.
One sector that saw absolutely bonkers growth during the pandemic has been ecommerce. With people shut in their homes and the chance of going out to buy things a distant dream, it was ecommerce that enabled people to get their essentials and other needs delivered at their doorstep.
In a way, the Covid 19 pandemic necessitated the need for and highlighted the importance of ecommerce in the modern world. It helped people hold up all the mandates associated with the health scare – social distancing, not venturing out, and being away from large crowds. And a great way that many new ecommerce brands are setting up is via ecommerce platforms like Shopify, and the success has been phenomenal.
And the proof is in the numbers – the number of new stores on Shopify grew by 71% in Q2 of 2020, as Shopify launched an extended 90-day Shopify free trial to help new merchants. Not only the ecommerce stores and brands, even the Shopify partner ecosystem apps have seen tremendous growth, with over 80% of registered Shopify merchants using third-party tools to facilitate their operations.
eCommerce apps, old and new, have seen unprecedented growth over the last 12-15 months. ReferralCandy is one among them, and as a seasoned veteran in the ecommerce space, they made the most of it.
ReferralCandy is an app that allows e-commerce merchants to set up and run customer referral programs, which is a very cost-effective way for them to acquire new customers and retain their existing ones.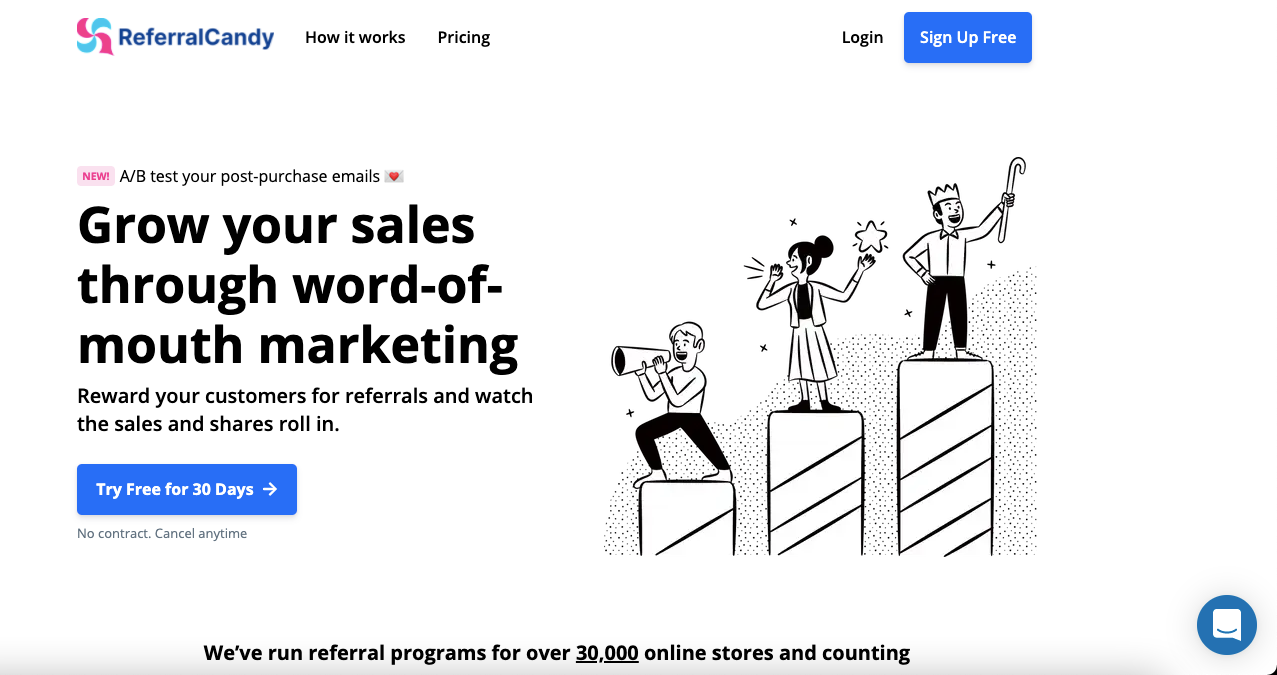 The idea was borne out of the need for honest marketing
The idea for ReferralCandy came to be during an unassuming lunch meeting way back in 2010. We got talking to Raúl Galera, the Chief Advocate and Partner Manager at ReferralCandy. He tells us, "The co-founders were in conversation with a friend of theirs who was running an online store. During the conversation, this friend mentioned to them that he knew his customers were happy with his products and that they would be more than willing to refer his store to other people."
"Mind you, this was fairly early in the social media age, with Facebook still being very new to many people. He wondered if there was a way to leverage the platform not for ads, but for incentivizing customers to refer their friends to buy from them.", he adds.
ReferralCandy was then built to work with ecommerce merchants in finding an added revenue source for them through word-of-mouth and referral marketing. Being one of the first movers in the space, ReferralCandy has been able to work with over 30,000 merchants so far.
ReferralCandy works as a plug-in or add-on that ecommerce merchants can choose to add to their online store. What helped them grow has been their ability to build for stores on and partner with major ecommerce platforms such as WooCommerce, BigCommerce, and most of all Shopify.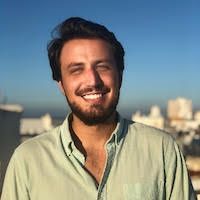 Raul says, "Our partnership with Shopify has allowed us to grow alongside these really big companies. I would say, particularly, the journey that Shopify has had over the past few years, has helped not only us but a lot of other businesses that are under the Shopify umbrella."
"I mean, especially last year, when ecommerce just boomed, even more, was a major turning point for us, like for everyone else in the industry. I think it's more about trendsetting in the sense that ecommerce is not going anywhere. If anything it's becoming more and more common as we're all now making more and more of our purchases online.", adds Raul.
Raul Galera has been with ReferralCandy since 2016 and he points to the marked difference in how ecommerce has changed.  "When I first started here, we would always have a massive spike in sales during the holiday season - like Black Friday and Cyber Monday. A lot of purchases were concentrated during one particular time of the year. While that's still happening, the difference between both is getting shorter every year. For example, last year Shopify was registering Black Fridays-Cyber Monday kind of traffic every single day after April."
He also notes that earlier people were buying things online for special occasions or things that they just couldn't get out from a physical store. But now, we see people buying pretty much anything and everything, even the regular boring purchases, from an online store.
How ReferralCandy works and how it sets itself apart from its competitors
The working is fairly simple – an ecommerce merchant creates an account, sets up the reward system that works for them, and starts sharing their referral program with their customers. It's that simple.
Every time their customer refers a friend who ends up making a purchase from the store, both the customers and the person they referred are rewarded. That way, they are not only incentivizing people to refer a friend but also to come back and buy again from the store. And this helps in creating repeat customers.
"We also offer cash rewards for advocates, which is completely automated. The merchants just need to set up the reward system and it's literally all running on autopilot after they set it up. From the consumer perspective is that after they make a purchase, they receive a notification from the brand. And their referral has the coupon code automatically applied to their checkout, so they don't even have to copy-paste it.", Raul goes on to say.
Being around for 10+ years definitely has been an advantage for ReferralCandy. For one, it's helped them gain brand recognition and social trust. When asked what their biggest selling point it, Raul says, "The first-mover advantage has helped us establish a strong social proof for us. Ecommerce brands recognize us far easier now. Another thing that helps us is that we operate in a niche and are good at it. While we constantly improve upon our offering, we stick to what makes us unique and deliver on that experience to our customers."
"One of the reasons why we are able to maintain customers on ReferralCandy for a long time is because we're pretty transparent and honest with them. The number one metric that we always show them is revenue – the one that truly matters. We show them the revenue generated through the referral program right away, so they know exactly the ROI they're getting from it." he continues
ReferralCandy has its eyes set on the ecommerce market and considers any online merchant directly selling to their consumers a perfect fit for their product. With their focus not restricted to a particular geography, they have seen merchants sign up with them from all parts of the world, from the US & North America to all across Europe, Latin America, and even in Africa.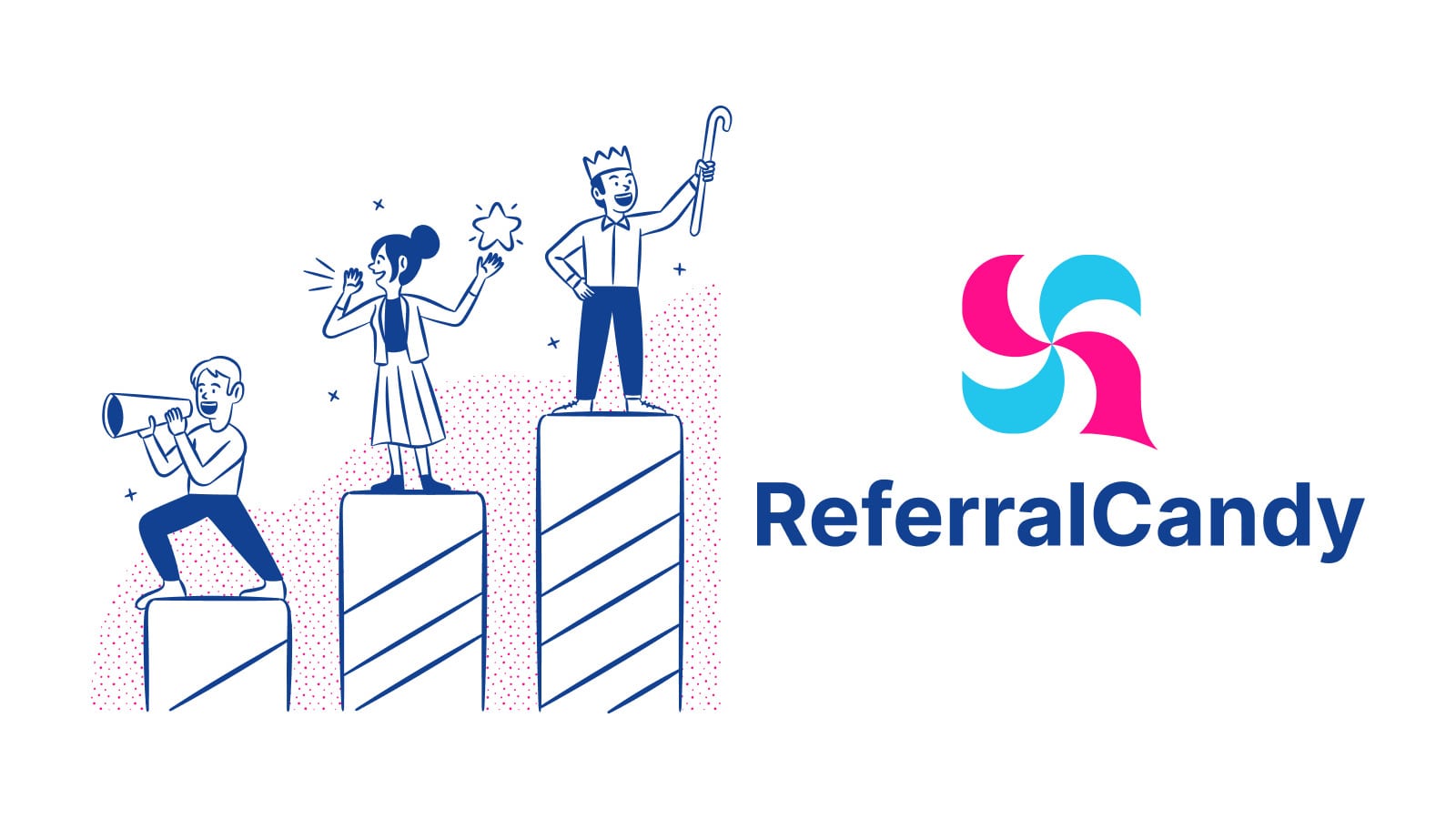 "We've been a global company from day one, and as long as they are a DTC brand, ReferralCandy works well for them pretty much regardless of the products they sell. These brands have a direct connection with their customers and we aim to help them leverage that for loyalty and revenue. Our main target is to help SMBs, and ReferralCandy has clients of all kinds - from businesses run by solopreneurs to bigger brands with an order volume of 10,000-30,000 orders a month. We cater to ecommerce businesses across the spectrum."
"We just want to remove any pain points for our merchants so we offer literally the same features to everyone – from the small entrepreneur to the big one. Our philosophy is that if merchants make money, we make money. Everybody is happy in that scenario.", he goes on to add.

Customers are loving the problem that ReferralCandy is solving for them
One thing ReferralCandy's customers are loving is how easy it is for them to launch their own referral program and start seeing revenue and growth from it. Having been around for a while and having been one of the first few companies that got onto the Shopify app ecosystem in the referral marketing space, they've built a name for themselves.
And that is something many ecommerce merchants care about. Since they've seen the product around, the recall is that much quicker. Another thing that has them going is that they operate in their niche, with a 100% focus on it. This, they say, helps set expectations with their customers and build the trust that it meets their needs.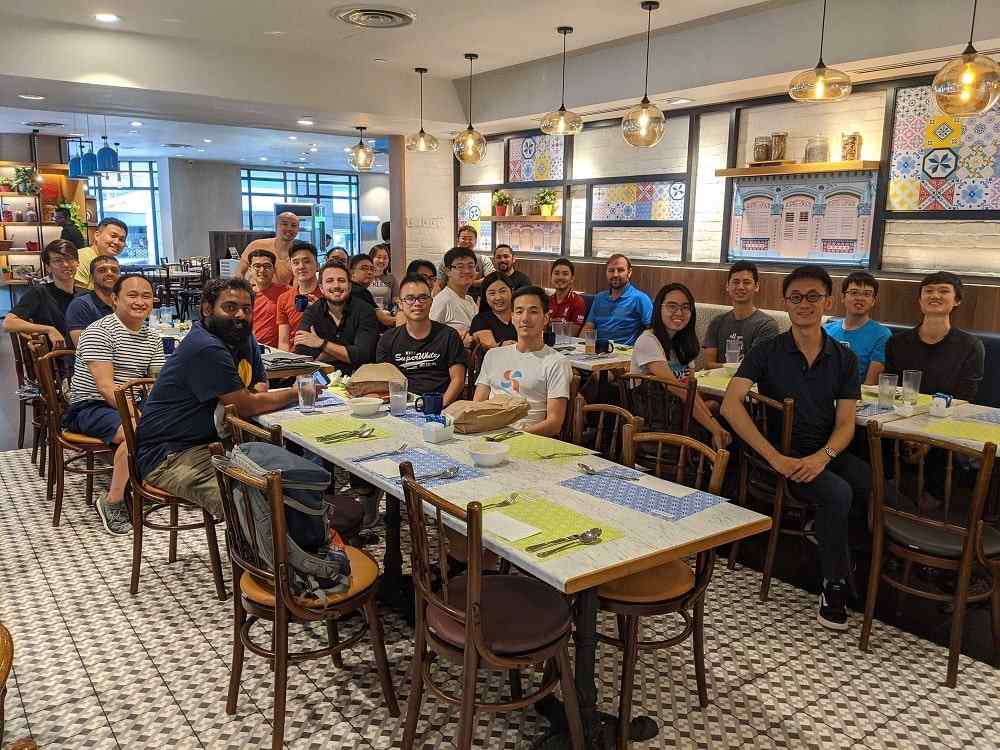 Raul goes on to say, "Especially over the past year, but it's honestly been a trend that more apps are being launched in the ecommerce space regularly. We've had a lot of competition joining the game, giving merchants more options than ever. But since we have a name that people recognize and through our service, we were able to come out on top."
An observation Raul made also was on the referral marketing industry in general. "I would say that companies didn't know as much as they know now about referral marketing in general. So a few years ago, when I talked to a merchant or an agency, I had to kind of explain what referral marketing was. But now, brands are more aware of this. And they are able to automatically realize the need and benefits of a strong referral program, especially when they scale.
What's aiding in the growth of ReferralCandy is also the fact that customer acquisition costs in ecommerce have gone through the roof. It is far cheaper to retain a customer than to acquire a new one. Merchants are having to get creative to make sure they can acquire customers and grow at scale, and ReferralCandy truly helps with that.
The future is exciting for ecommerce and referral marketing
According to Raul, everybody in the space has to continue improving their products. They now have more competition than ever, and how to look out for competitors even more seriously. "Before you had to look out for a hundred competitors. Now, you have to look out for a thousand competitors that are literally doing pretty much exactly what you're offering, and they're going after the same target market."
In the technology space, newer competitors might have the ability to release products faster and going after a new angle that maybe that the existing players haven't really thought about before. Raul says these are things that companies in this space need to definitely be aware of.
"There's always that unknown possibility. So we need to be on the lookout for that. As a product, and as a company, our goal is to continue building a solid referral marketing tool. And by doing that, we are obviously constantly adding new features and improving the systems that we already have in place. We actively make an effort to listen to the merchants and what they are saying – what they are liking and what they aren't – and make changes accordingly. That's the road map, I would say, for us in the next few years.", concludes Raul.
And from what we've gathered in this exciting discussion, they will continue to grow their business and merchant base. And that is something to look forward to.