Respona helps businesses make their digital outreach 10X faster
Respona has quickly taken to the top, emerging as a hot favorite. Respona consists of 3 primary functions; Link building, Digital PR, and Blogger outreach
Your website is the cornerstone of your brand. Therefore, creating and publishing quality content is the best way to drive qualified traffic to your website.
But what if you have tried everything under the sun and are still unable to get quality traffic to your website? Have you ever been so depressed and tried a bunch of different methods but aren't able to get the desired results?
Farzad Rashidi faced a similar problem when working with Visme in 2017. Mr. Rashidi is the Lead innovator of Respona and Director of Marketing at Visme. We recently had the opportunity to chat with him about the growth and strategy for Respona.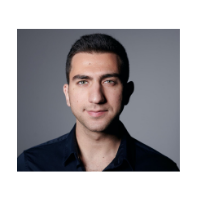 When asked about how did the idea for Respona comes into existence, Mr. Rashidi told us, "The idea for starting the company came out of our own need to get traffic to our website. None of the existing tools worked for us and only increased costs with minimal results."
When nothing seems to work, Mr. Rashidi and his team decided to make an all-in-one software that helps you build better relations with your community. "It helped double our productivity and cut 80% of the spends," he added.
Bang for your buck
Respona has quickly taken to the top, emerging as a hot favorite amongst its competitors. Respona consists of 3 primary functions; Link building, Digital PR, and Blogger outreach.
Unlike other automation tools, Respona helps you reach out to journalists and bloggers about your business in a personalized way while cutting down on costs.
Instead of manually finding prospects and sending out emails to each, you can do all that with a few clicks of a button, 10 times faster using Respona.

The 3 cornerstones of Respona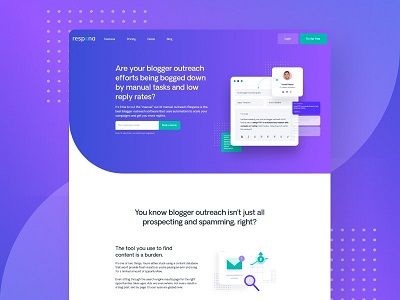 Link Building
Respona is an easy-to-use link-building platform that simplifies the outreach process for all its users. You can set up automation so that Respona does most of the heavy lifting, such as finding relevant opportunities and getting the correct contact information for each opportunity.
All you need to do is craft the perfect pitch for your automated email sequence and personalize each message to increase the chances of receiving a response. Once you have a set process, Respona can be delegated to a junior team member to prepare and launch link-building campaigns.
Unlike other link management software, Respona finds contact information for authors and prospects automatically instead of forcing users to do the work.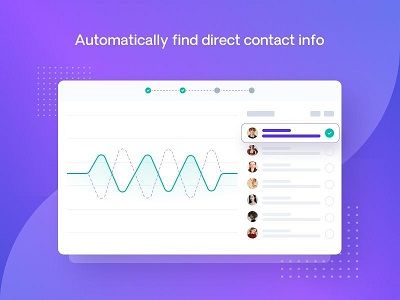 Additionally, Respona allows users to find opportunities through a live search engine instead of a database of opportunities that needs to be constantly updated.
By focusing on content instead of specific contacts, users are able to base their link-building strategy on more relevant opportunities. Link opportunities are pulled straight from a live search with a variety of sources: blogs, podcasts, news articles, trending content, basic web search, and influencers.

Digital PR
With Respona there is no need to hire expensive PR agencies or get into long-term contracts that will drain your business from its resources.
Respona allows users to send automated email sequences based on templates that you create in the platform, making it easier to automate your email sequences.
Opportunities can be found through the live search engine or the HARO automation feature that ensures you get updated contacts and chat with real people.
Respona also allows users to access the most recent content based on keywords. Trending content can be monitored across Twitter, Facebook, Pinterest and Reddit to identify trending topics and influencers.

Blogger Outreach
Bloggers are sick and tired of the generic email templates everyone is using to reach them. By sending bulk emails, you tend to lose the personal touch and the interest of the blogger reading your proposal.
Respona has a unique way of creating blogger outreach campaigns because it focuses more on creating campaigns around content rather than people.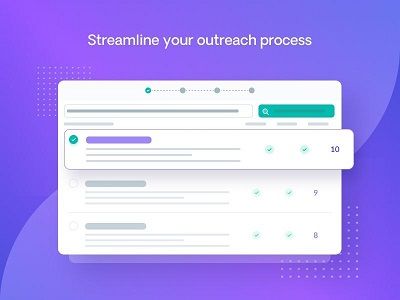 Pitchbox and Ninja Outreach are great for reaching out to lists of people, but Respona starts campaigns by identifying content and influencer opportunities before finding contacts to reach out to.
Respona's search engine offers "Influencer" and "Trending Content" sources that are powered by Buzzsumo data. This way, users can find relevant influencers and bloggers based on keywords they put into the search bar.
Moreover, the option to personalize the email makes it easier to reach the audience and make it look more realistic, giving you a much better chance to be noticed among the thousands of emails received by the blogger.
The road ahead
Focusing mainly on customer feedback and improving on reviews, Respona has grown immensely since its inception in 2019, with the company averaging a 40% closure rate, i.e., 20% above industry standard.
With no intentions of looking back, Respona has also grown its team in the past year and a half. In a market where innovation is vital, Mr. Rashidi and his team plan to grow and innovate to take over the market in the coming years.