Shopify is an e-commerce platform ideally suited for businesses to create an online store to sell their products. If you are running a Shopify business, it is vital that you have a robust accounting system. Shopify Bookkeeping is a crucial function that store owners need to focus on.
As a store owner, your primary job is to run your store to earn profits. You would want to spend less time using spreadsheets. At the same time, you cannot ignore bookkeeping because you cannot run your business effectively without it.
The solution is to use tools that help you in your bookkeeping and accounting. Several software tools are available that help you with your bookkeeping and other accounting work.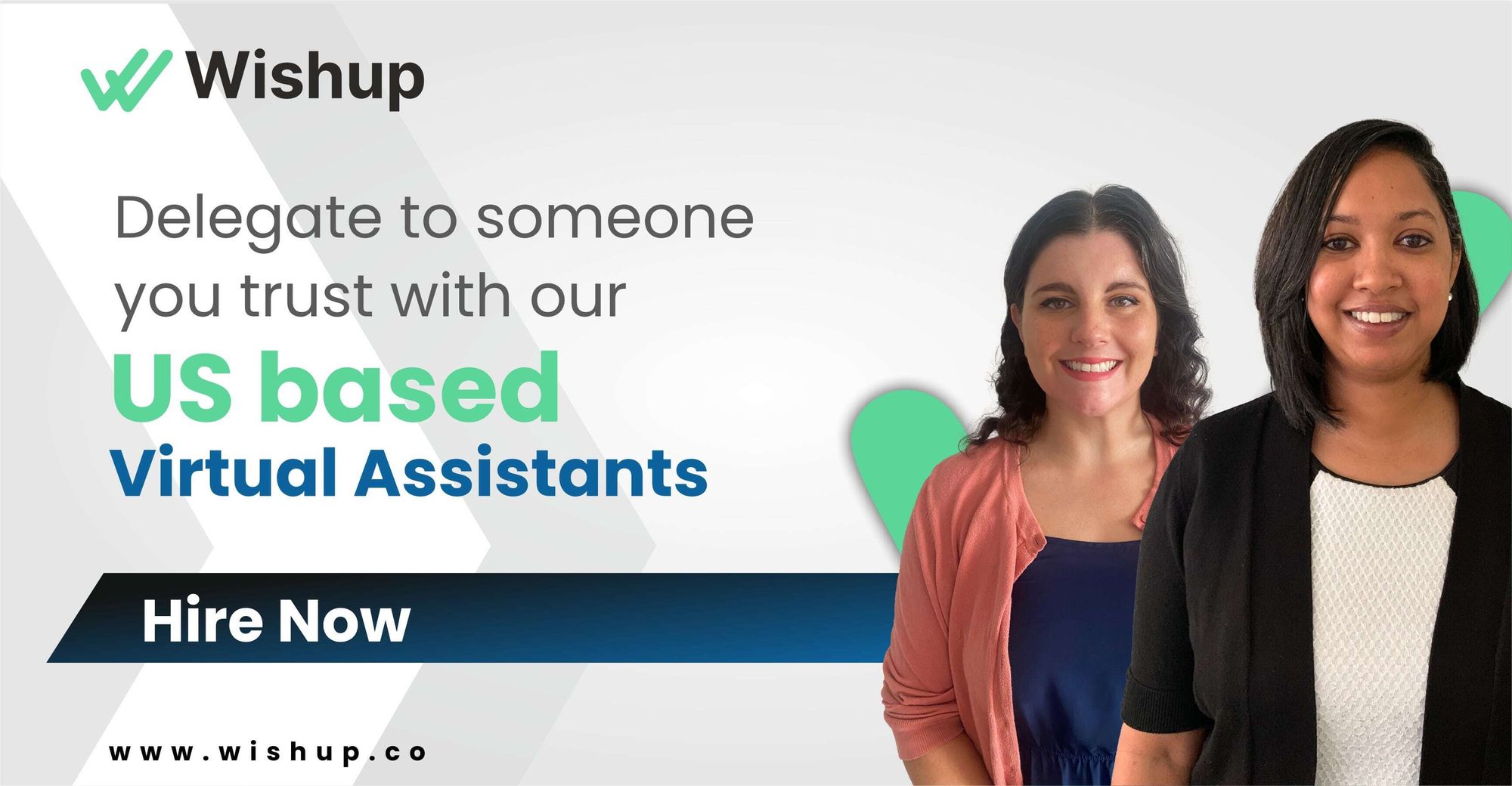 Investing in any of these third-party tools is a good option as it takes the pressure off you, helping you do your bookkeeping easily. Some of the top bookkeeping tools for Shopify include:
Quickbooks Online
Freshbooks
Xero
Zoho Books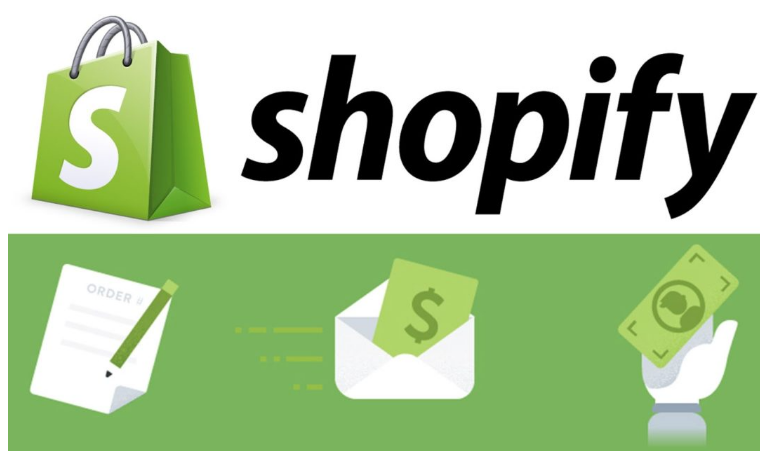 Significance of Bookkeeping for Shopify E-commerce Store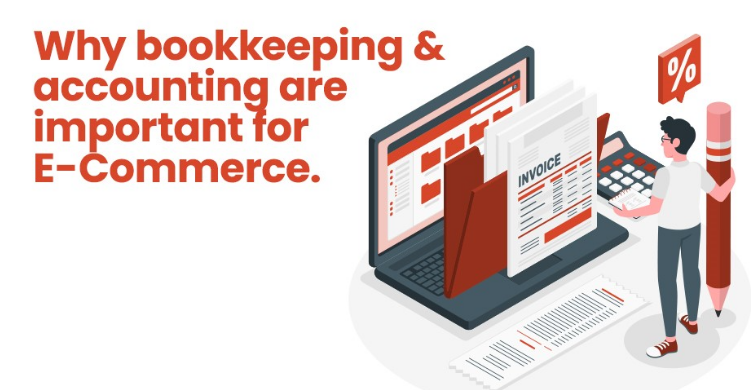 Money is said to be the lifeblood of every business. Bookkeeping is a vital function in every business that helps keep track of money coming in and out. A Shopify E-commerce store would carry out multiple transactions daily. Keeping track of all these transactions is essential, which is what bookkeeping does.
You can understand the importance of bookkeeping by getting an overview of its benefits:
Informed Decision Making
The success of a business depends on the decision made. Many crucial decisions need to be made by Shopify e-commerce store owners. You need accurate data to be able to make decisions. Bookkeeping helps you get the information you need to make proper decisions.
Financial Statements and Forecasting
Once the bookkeeping process is complete for a particular period, you will generate financial statements for the said period. These financial statements give a present picture of the business and help in future predictions. Business owners need to make forecasts for the next quarter or year. The financial statements help them with their forecasting.
Accurate Tax Compliance
Complying with tax rules is very important. Failing to do so can lead to serious trouble. When bookkeeping operations are done systematically, tax compliance becomes easy. Accurate tax compliance calls for effective bookkeeping. It takes the pressure off business owners.
Performance Evaluation
Every business owner needs to evaluate the performance of their business periodically. They need information on sales, revenue, profit, etc. All these calls for effective bookkeeping, which would provide the information needed.
Makes E-commerce More Effective
If you want to run your e-commerce business effectively, you need to do it organizationally. When you do bookkeeping in a structured way, it ensures proper management of transactions. With financial data being up to date, running the business effectively becomes easier. The software will also help inventory management, which is critical to running an effective e-commerce business.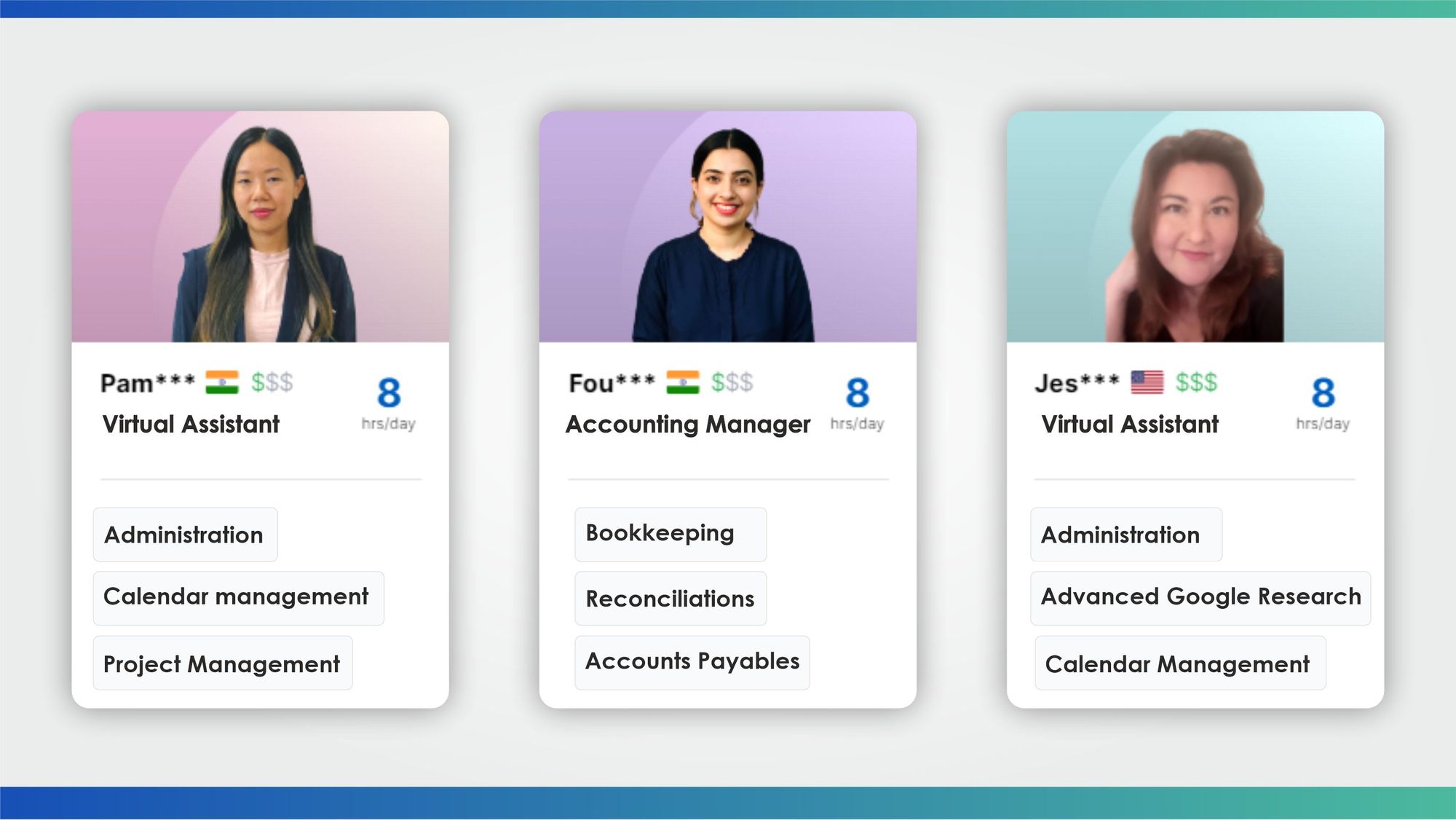 Step-by-step guide to Bookkeeping for Shopify Businesses
Most business owners do not have expertise in finance and bookkeeping. They ideally prefer to focus on running the store profitably. For this, they need to ensure proper inventory management and effective sales. These functions call for an investment of time, leaving no time for bookkeeping.
A majority of Shopify business owners find it difficult to devote time to bookkeeping. At the same time, they may not be able to afford to hire a full-time bookkeeper. Using software can help make their work easy. Every business owner needs to be aware of certain basic Shopify Bookkeeping concepts. A few key concepts are explained below:
Separate Personal and Business Finances
Every business owner should know the fundamental principle of separating personal finances from business finances. The account used for the Shopify business must be different from the owner's personal accounts. A common account can lead to confusion and is not a sound financial practice.
Learn About Financial Reports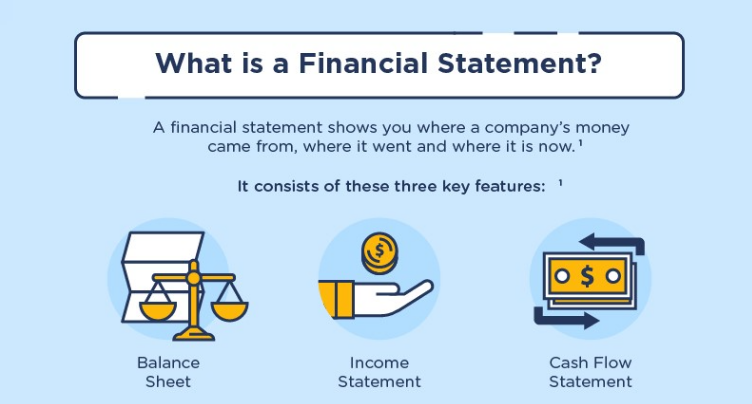 The basic financial reports that every business needs to maintain are:
Balance sheet, which provides details of assets and liabilities of the business.
The profit and loss statement lists all incomes and expenses, helping the owner understand the bottom line.
Inventory forecast helps keep track of products and know which ones sell fast and which need reordering.
Cash position gives an overview of money that comes into the business.
A business owner needs to be able to read and understand all these reports.
Organize Financial Data
Business owners should be able to organize their financial data effectively. Doing so helps them find records easily when needed. For this, they should be able to classify records and store them in an orderly manner.
Understand Shopify Sales Tax
Shopify stores need to collect and handle sales tax. Store owners should be aware of tax rules and the procedures involved. The rules can vary from place to place, and hence a detailed knowledge of this topic is essential.
Usage of Cloud Accounting Software
Using cloud accounting software allows the business owner to access data at any time and from any place. Cloud software enables the automation of your business and ensures accounting for Shopify is easy.
Why Bookkeeping Software Is Required for Shopify Business?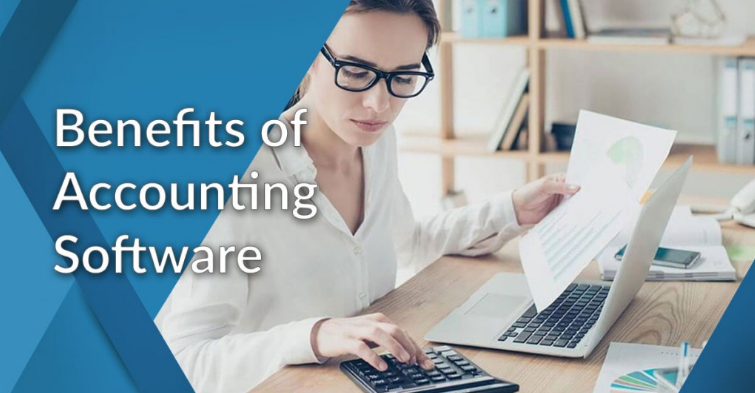 There are two ways in which you can carry out Shopify Bookkeeping. One is manually maintaining records on paper. The other is to use software tools. Using Bookkeeping software is without a doubt advantageous thanks to the many benefits it offers:
Streamline the Bookkeeping process
You can streamline the entire bookkeeping process by using bookkeeping software. You will be able to reduce the need for paperwork and will do away with the risk of missing out on important work. You can carry out all your bookkeeping activities systematically by using bookkeeping software. Streamlining helps in improving business efficiency.
Simplicity
Bookkeeping software is no rocket science. It is easy to use and can be learned even by those not well-versed in bookkeeping. The simplicity of use is thus a key benefit.
Cost Effectiveness
Most business owners feel bookkeeping software is expensive, but this is not true. Software tools with different plans allow you to choose the one that suits your budget. Further, the software is highly cost-effective compared to hiring a virtual assistant bookkeeper and paying their salary.
Import and Categorize Financial Transactions
The main job of bookkeeping is to categorize all financial transactions while recording them. It can be a cumbersome process, so using software is beneficial. The software helps you import data and manage all your transactions easily.
Fraud Prevention
Using software helps you prevent fraud. It is a significant risk small businesses face. With the use of software, you can record all transactions. Also, you can control access to the software to avoid unauthorized access. It ensures you prevent any fraudulent activity from taking place.
Create Invoices
Creating invoices is a crucial function but also time-consuming. When you use software, it becomes easy. Once all your data is entered, the invoice can be generated at the tap of a button.
Customer Support
Whether you know bookkeeping or are a novice, problems can occur while using bookkeeping software. The top software providers offer customer support. You can call them anytime and get your problems resolved.
Shopify Bookkeeping Best Practices
You can streamline your Shopify accounting activities with good-quality cloud accounting software. If you have just started using bookkeeping software, you should know certain best practices that most e-commerce stores follow. When you start following these best practices, you will ensure effective bookkeeping in your business.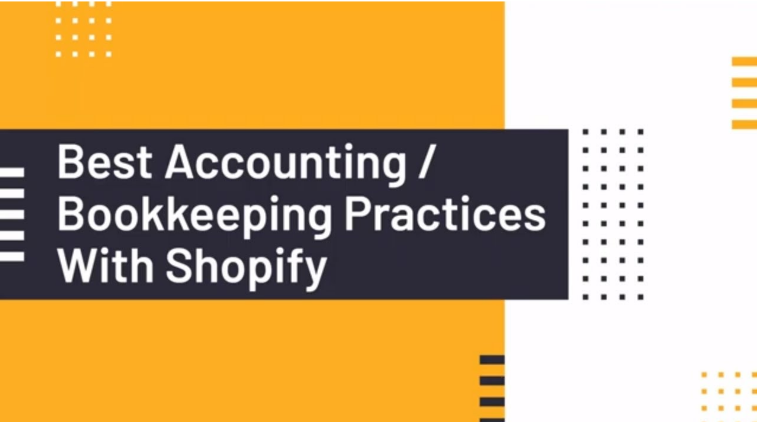 Reconcile Account
Errors can occur in a Shopify e-commerce store. It could be due to a mistake made by a person at the counter or even a mistake made by the bank. In all cases, your records must tally with that of the bank. Failing to do so will lead to confusion when you prepare your financial statements. You need to reconcile your account periodically to fix all such errors.
Track Inventory
Inventory management is the most challenging task in an e-commerce store. Bookkeeping software gives you the option to track your inventory most efficiently. It helps you ensure optimum inventory levels so you don't run out of products.
Track All Expenses and Revenues
Every single expense and all sources of revenue need to be recorded. Missing out on even a single entry creates problems later. You must record all expense and revenue transactions using your bookkeeping software.
File Tax Returns on Time
Failure to file your tax returns on time can lead to penalties and other problems. Ensure all your records are up-to-date. The software will help you calculate your taxes and file returns on time.
Use a Bookkeeping App or Software
Bookkeeping software can be used on your PC or as an app on your mobile/device. Using software allows you to reduce manual work. It frees you, allowing you to focus on growing your business.
Why Hire Virtual Bookkeepers from Wishup?
Hiring virtual bookkeepers from Wishup is a great idea to help you manage your finances better. Here are some reasons why you should work with Wishup:
Top 1% of applicants
The virtual assistants working with Wishup are highly competent. Only the top 1% of applicants are selected after rigorous screening.
24-hour onboarding
Onboarding of your virtual bookkeeper will be done within 24 hours. This ensures they can get on the job almost immediately.
Instant replacement
You are assured of an instant replacement without any questions asked in case  your primary virtual assistant is unavailable or if, for some reason, you are unhappy with their services.
Dedicated Account Manager
A dedicated account manager is available to handle queries and address any issues you have.
7-day risk-free trial
Wishup offers a 7-day trial option to try their virtual assistant services. It is a risk-free trial allowing you to understand how they work. If you are not convinced at the end of the trial, we guarantee you'll get your money back.
In-house training in 70+ no-code tools and 200+ skillsets
You are assured of quality since all their virtual assistants get in-house training on various skill sets and tools to use.
Option to choose from both Indian and USA virtual bookkeepers
You can choose either a virtual bookkeeper from the US or one from India. Depending on the location of your business and specific needs, choose either a US or Indian bookkeeper.

Conclusion
Bookkeeping for Shopify helps owners of Shopify e-commerce stores to handle their financial transactions effectively. If you need online bookkeeping services, you can hire a virtual bookkeeping assistant from Wishup to make your work easy. The qualified virtual assistants will help you track your finances and improve your business operations.
You can get in touch with Wishup for a free consultation to learn more about their virtual assistant services. You could also send a mail to them at [email protected] to get the information you need.
Shopify Bookkeeping Frequently Asked Questions
Can I do bookkeeping in Shopify?
Shopify does not offer any bookkeeping option. However, it allows you to integrate third-party tools. It helps you manage your accounting seamlessly.
How do I add a bookkeeper to Shopify?
Shopify has an option that allows you to add a staff account. You can use this option to create an account for your Shopify accountants and grant them either full access or limited access to the platform. Depending on the work they do, you can control their access to the platform.
Do you need an accountant for Shopify?
If you are using software, you probably don't need a Shopify accountant. The software will help you do all that an accountant does. However, you may need an accountant as your business grows in size and workload increases.
Subscribe to Wishup Blog | Remote Teams | Remote Employees
Get the latest posts delivered right to your inbox