Smart Hustle Media, founded by Ramon Ray, inspires and educates small business owners. Author, "Celebrity CEO - How Entrepreneurs Can Thrive by Building Community and a Strong Personal Brand." Ramon is a Keynote Speaker, Entrepreneur, and Best Selling Author.

In this interview, we cover the journey of Ramon Ray, learning about his journey and what drives him to be the successful entrepreneur he is.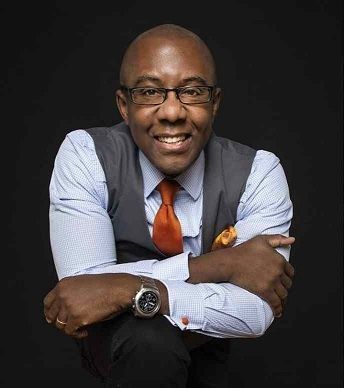 What was the motivation behind starting Smart Hustle?
I have been building websites and content for many years. My company before this was smallbiztechnology.com, so I wanted to move from small businesses and make it more about entrepreneurship. It was born out of my love and passion for helping small businesses grow.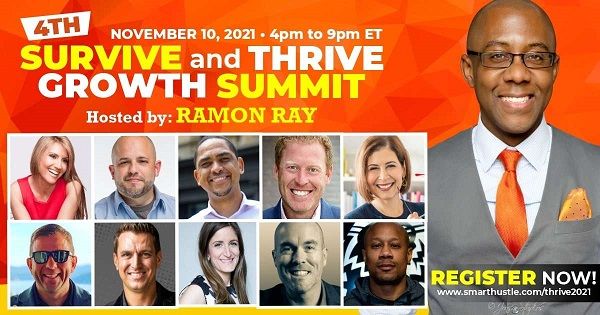 About two years ago, when COVID struck and many countries got locked down, it was impossible to travel and work. It was then that I thought of doing something big and bold. I put together a five-hour summit that would help entrepreneurs grow their businesses. It is a fun session with a lot of education through experiences and entertainment.
Considering the competition in the market as there are many keynote and motivational speakers. So what sets you apart from the rest?
Based on what my clients tell me, there are three factors that my clients love about me.
Authentic high energy
A lot of people speak loudly, but they are just blowing smoke. I bring authentic energy that excites people.
Knowledgeable
Very few people have the wide range of information that I have about the small business market. So I can pretty much answer any question about small business about finance, marketing, leadership, technology, and innovation.
Entertainment
So it's not just high energy, not just information, but I also have to bring a bit of fun and entertainment to everything I do.
How has the pandemic affected your business, and what has been the growth trajectory over the past few years?
My heart goes out to everyone affected by the pandemic. It has affected everyone in different ways. For some, it has been devastating and ripped them apart. For some, it has been a great opportunity, while some people are still limping along. For me, I'm blessed, and I thank God for the skyrocket of opportunity.
Production online has grown in the world of events, especially with the large technology companies I work with; it has worked out well.

Given that Smart Hustle did well over the past couple of years, what is your plan for the future?
For the next five years, my goal is that I want a TV show. Moreover, I want to impact as many people as I can and help people in my family. So, for the next five years, I will focus on steady growth, smart choices, and collaborating with other people.
You can go very fast by yourself, but you can go much further if you go with other people.
Speaking of impact, who has been a role model that has affected your life?
There are a few people that I look up to. One is Seth Godin - The ultimate marketer. I love his jam and the way he vibes. Two is Glenn Lundy. He hosts one of the fastest-growing podcasts around, "Breakfast with Champions," and I've gotten into him and who he has introduced our community too.
Given the whole landscape of the industry you are operating in, are there any changes you would like to see in the industry?
I think we will have an increasing amount of government interference trying to restrict individual freedom and complicate our lives. But I think as individuals, we should move forward and press on, so I'm not very hopeful for the future, but on the other hand, I'm excited that the world will be in a better place.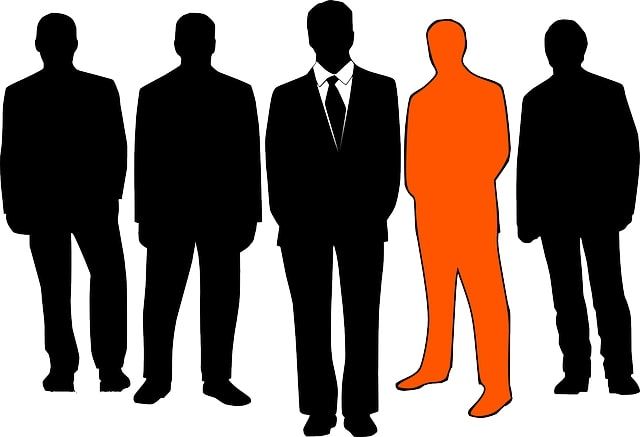 As a leader, what is the main challenge you've faced in the past couple of years?
My main challenge has been "focus." I think I can do many different things and stick to the things that I want to do. But, to get the job done, we have to properly utilize the resources of money and time. For small businesses, it is very similar as they are scraping and scratching to get to the next level, but it's tough, and they are looking to grow just a bit more, so I think that's the main challenge that small businesses face nowadays.

What would you say are the three most essential skills required to become an entrepreneur?
I think the mindset is a crucial ingredient to becoming a successful entrepreneur. An essential part of mindset is also the ability to take risks. Another critical aspect of mindset is knowing that you will fall and get back up again. And three, as Marie Forleo said in her well-renowned book "Everything is figureoutable" - Everything is figureoutable, do you have the ability to figure it out?
What's one piece of advice you would like to give to all the entrepreneurs out there?
You will fail; people will hate you. Life is not going to be fair. Keep pressing on.
Those were some inspiring words by the man himself. We wish Ramon the very best for the future, and hopefully, we will interview him again after his TV show.
Subscribe to Wishup Blog | Remote Teams | Remote Employees
Get the latest posts delivered right to your inbox