How Can An Accountant Help You With Inventory Management?
Inventory management is a crucial part of running a business, and it's essential that you have a sound system in place.
As the name suggests, it involves managing your stock and ensuring you have the right amount of product for your customers. It also involves checking stock levels and ensuring you don't run out of products.
Any company that fails to manage inventory can face various problems, including stock-outs, product returns, and missed sales targets. So it's important to ensure you have the right inventory management system.
There are several ways accountants can help with inventory management: First, they can review your system to ensure that it meets your current business needs. Second, they can help you set targets for inventory levels and monitor your inventory to ensure it stays within those targets.
In this blog post, we'll look into how an accountant can help you with inventory management – from the advantages of getting one to what role they play in the whole process.
Let's get started!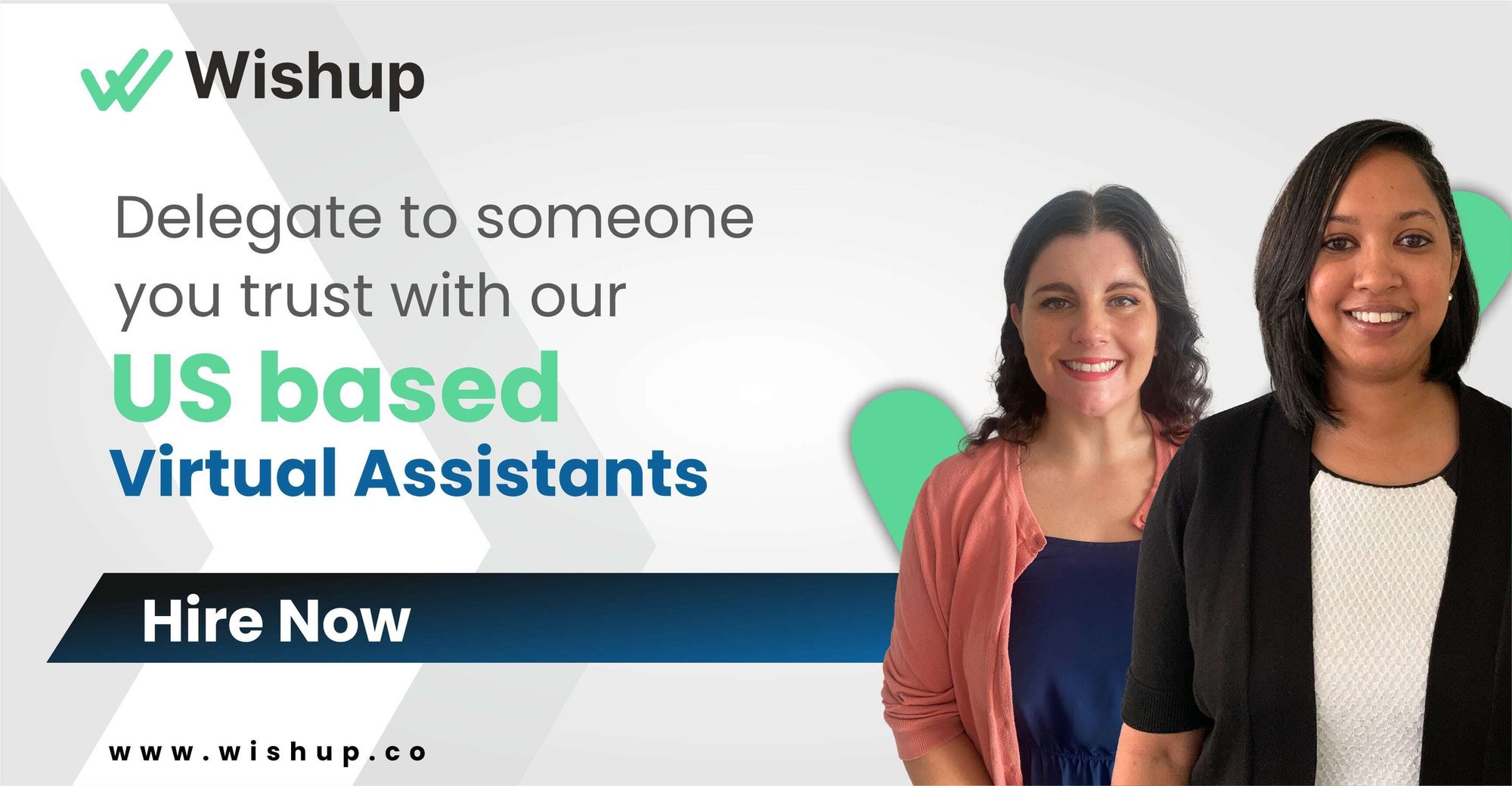 Why do you need a virtual accountant for inventory management?
Alt text: Image depicting the benefits of inventory management and how a virtual accountant or assistant can help with it.
Managing inventory is a critical job that needs precision and much focus. It means keeping track of stock levels, predicting demand, monitoring inventory amounts, and ensuring costs stay in check.
Accountants have unique skills and knowledge that can be incredibly helpful with this process. When you hire a virtual assistant or accountant, you can get assistance in making inventory levels more efficient, cutting costs, and increasing your profits.
The significant benefits of hiring a virtual assistant to manage your inventory
An inventory management virtual assistant serves as your inventory control manager; in addition to keeping track of the numbers, they also develop ideas for improving the efficiency of your product movement and inventory tracking. Again, you do not need to hire a physical employee to handle this for you. They can also easily interface with Amazon inventory management software, which facilitates efficient operations and real-time synchronization of inventory levels across various sales channels.
Listed below are some benefits of hiring one for your business:
A virtual assistant can help you improve your financial management
An accountant is invaluable to businesses in terms of improving financial management and increasing profitability. They can ensure that finances are managed effectively by tracking inventory costs and pinpointing areas to reduce them.
They can improve inventory planning and forecasting
An accountant can provide invaluable assistance to businesses by forecasting demand, recognizing trends in inventory levels, and aiding in long-term planning. By being proactive, businesses can gain an edge over their competitors and be better equipped to handle any fluctuations within the market.
They can boost efficiency
An accountant can assist businesses in optimizing their efficiency, eliminating mistakes, and allowing their personnel to focus on more crucial activities by automating their inventory management processes.
How can an accountant help you with inventory management?
A virtual executive assistant or accountant can handle a large number of inventory management tasks for your business, making it more efficient and profitable. Let's have a look at how an accountant can help you manage inventory:
They can forecast demand accurately: Globally, retailers lose more than $1.75 trillion due to issues like stock-outs, overstocked inventory, and other similar issues. An accountant can help you avoid this by forecasting demand. By examining past sales figures and recognizing patterns in consumer activities, businesses can stay one step ahead of their rivals and be better equipped to adapt to shifts in the industry.
They help you track inventory costs: Accountants are essential for businesses to monitor COGS (cost of goods sold) and the cost of carrying inventory. This can help you recognize where costs can be cut, including reducing unnecessary inventory and acquiring better deals from vendors.
An accountant can help you set optimal inventory levels: They can effectively assess the appropriate inventory levels for each item based on variables such as demand, lead time, and safety stock. This strategic planning can help businesses steer clear of costly stock-outs and excessive inventory, which can adversely affect their profits.
They can help you automate your inventory management process: An accountant can assist businesses in streamlining their inventory management processes by utilizing different automation tools. This will improve operational efficiency, decrease the likelihood of errors, and allow employees to focus on more pressing matters.

Hire an experienced and skilled virtual accountant from Wishup today!
Now that you know the benefits of hiring a virtual accountant to manage your inventory, you might be looking for the best company to hire one, right? We at Wishup can help you with it!
We are a virtual assistant outsourcing company that has helped hundreds of businesses find the right virtual professionals. With us, you can find a highly-skilled, trained, fully-screened, and vetted VA in no time!
Among the many reasons why you should consider hiring a VA from Wishup, the following are some:
Thoroughly screened and vetted VAs
At Wishup, we take great care to ensure that our virtual assistants possess the right experience, skills, and work ethic to guarantee quality service. To this end, we conduct background checks, reference checks, and skills assessments. So rest assured, as you can trust that you'll be working with a responsible and dependable virtual accountant.
We hire the top 1% of our applicants
We take pride in only recruiting the most exceptional talent, with only the top 1% of applicants passing our stringent selection process. In addition, our interviews, skills assessments, and reference checks guarantee that we consistently collaborate with the best professionals.
You will have a dedicated Account Manager for resolving all your queries
When you choose a virtual accountant from Wishup, you will be assigned a committed Account Manager dedicated to guaranteeing that issues are resolved on time.
A quick three-step hiring process
At Wishup, we have a simple and efficient 3-step onboarding process. All you have to do is identify your requirements, schedule a free consultation with us to discuss your requirements further, and onboard your VA.
Once you have selected a virtual accountant for your business, we ensure that you are able to onboard them within 24 hours! So, whether you need a virtual accountant or a data entry assistant, we ensure they are ready to work with you as soon as possible!
Quick replacement with a no-questions-asked policy
We're here to help if things don't go as planned. Our instant replacement service ensures you won't be stuck with a virtual assistant who doesn't meet your specific needs. Whether it's an incompatibility in terms of personality, tasks, or abilities, we'll provide you with a new VA without any hassle.
7-day free trial
Test out our virtual assistants today with our 7-day free trial! During this period, you will be assigned your own dedicated assistant to assist you with your tasks and workload. If you find that our service is not to your satisfaction, you are free to cancel at any time with no consequences.
Frequently Asked Questions
1. What is an inventory accountant?
Inventory accountants are essential for businesses. They are the professionals responsible for tracking the inventory, monitoring its movements, and ensuring the inventory is appropriately valued and reported in the company's financial statements.
Inventory accountants can collaborate with other departments, like procurement and production, to maintain optimal inventory levels and avoid any stock-out or overstock issues. As specialists in managing and accounting for a company's inventory, inventory accountants play an important role in the success of a business.
2. What is the role of an accountant in inventory management?
Accountants or virtual accountants play a pivotal role in inventory management. They offer their financial proficiency to guarantee the maintenance of accurate inventory records. Additionally, they can work with other departments to detect and manage inventory costs, like storage and obsolescence.
Furthermore, they monitor inventory levels to ensure they adhere to the company objectives. Accountants also lend a hand in formulating inventory management strategies, for example, just-in-time inventory and inventory turnover analysis, in order to maximize inventory levels and reduce inventory costs.
3. What is the goal of inventory management?
Inventory management is integral to maintaining a healthy balance between meeting customer demand and minimizing the expenses associated with storing excess inventory. By managing inventory effectively, organizations can ensure that the right products are available when customers need them.
The main aim of inventory management is to reduce the possibility of stock-outs or lost sales and ensure businesses have enough stock available to meet their customer's demands.
It also aims to reduce inventory costs, like storage, insurance, and depreciation. Additionally, inventory management can help improve cash flow, decrease lead times, and improve customer satisfaction through timely and accurate deliveries.
Summing up
If you're looking for a trustworthy and experienced VA or virtual accountant for your business, contact our experts at Wishup!
Our virtual assistants are experts in inventory management and various administrative tasks, guaranteeing top-notch service. With their high skill level, you can rest assured that your inventory is safe.
Email us at [email protected] to learn more and schedule a free consultation today!