6 Tasks You Can Outsource To Your Real Estate Virtual Assistant
Virtual assistants can save you up to 20 hours a week by doing small but critical tasks that consume a large portion of your day, such as administration, customer service, and lead generation.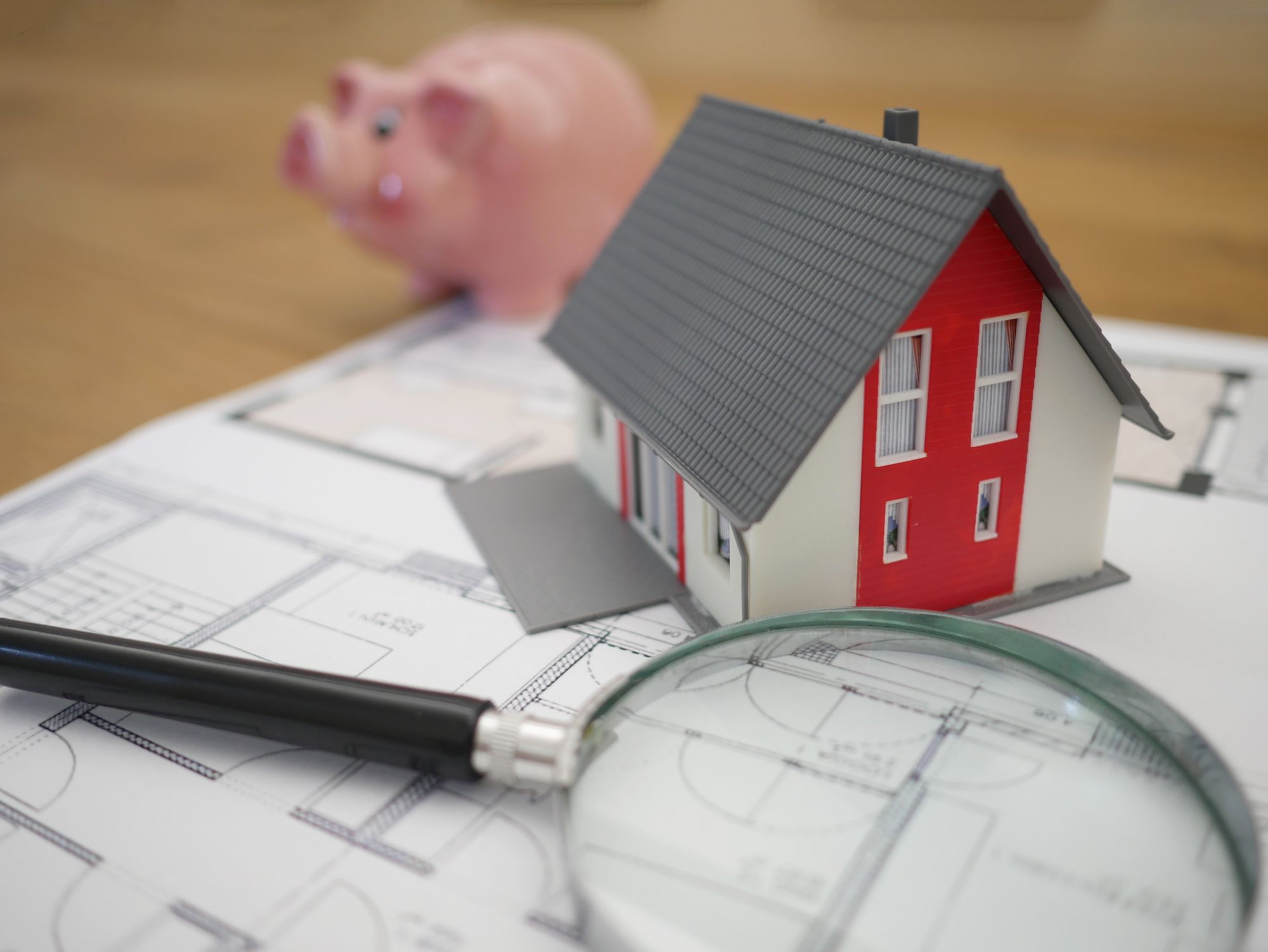 As businesses continue to grow steadily and incomes rise, there is a growing demand for better homes and offices, leading to a boost in the real estate market.

However, the boom is also leading to more people and businesses being attracted to real estate marketing, making this highly competitive field more competitive.

To survive the competition and keep growing their business, real estate companies need all the tools and resources they can get and use them to their maximum potential.

One of the resources that is highly recommended for real estate services is virtual assistant services, which can add immense value to their business.

Given the limited number of hours available every day and the numerous tasks one needs to handle, hiring a real estate virtual assistant is a great option to manage all your routine and recurring tasks.

Virtual assistants can save you up to 20 hours a week by doing small but critical tasks that consume a large portion of your day, such as administration and customer service. This gives you more time to focus on more productive tasks like closing deals, networking, and client management.

In this blog, we will discuss the role of a real estate virtual assistant and the tasks you can outsource to them.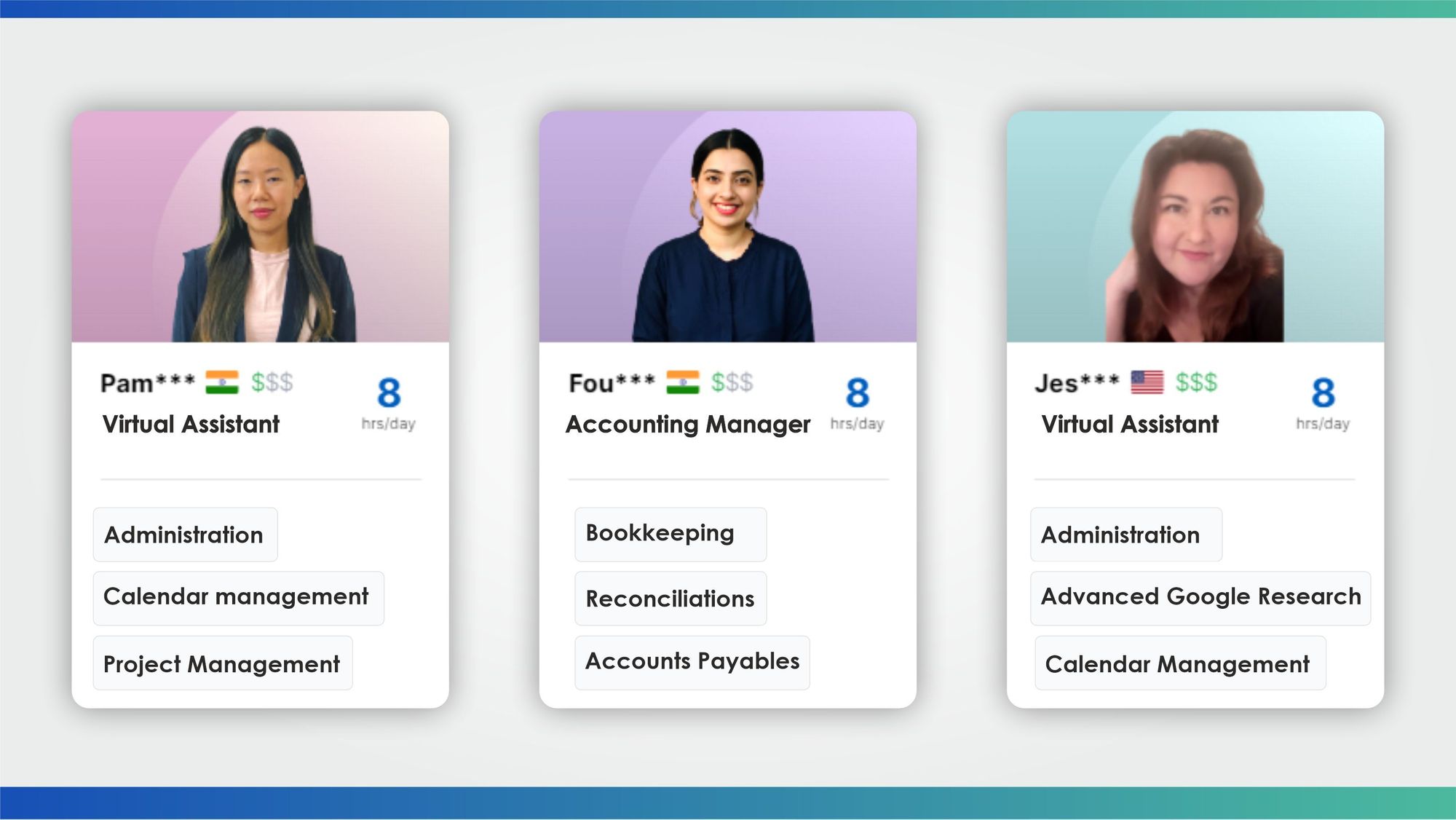 Tasks you can outsource to a real estate virtual assistant?

#1 Research
Several aspects of the real estate industry change pretty often, such as prime property rates, lending rates, taxation rules, etc. When you hire a real estate virtual assistant for research, you can stay updated on all these factors and the latest property trends by asking them to share daily or weekly updates with you on the same.

An experienced virtual assistant will save you hours of research and provide you with all the information you require in an easy-to-understand format.

Apart from property rates and market trends, they can also help you

Find the latest properties available for sale/lease and the contact details of the owners.
Research the historical data of a property, its highlights, and best features.
Know more about the amenities available in the neighborhood
Look up properties based on specific needs of clients

Source: Unsplash

#2 Updating Accounts

When managing a business, keeping track of income and expenditure is crucial to determine where your business currently stands. Keeping your financial records up to date helps you make better future decisions and prevents loss.

Most real estate owners or agents prefer doing their accounts themselves, but it is time-consuming and requires their daily attention. In addition, investing a few hours daily in accounting can leave other crucial tasks pending.

A real estate virtual assistant with basic accounting skills can manage this workload and update all your transactions for accurate accounting. It will also help you be better prepared for tax filing.

#3 Updating your Social Media platforms

Social media is an excellent platform for real estate businesses to attract and generate new leads. However, keeping your social media profiles updated with the latest property details, trends, etc., can be time-consuming.

A real estate virtual assistant can also help you with this task and ensure that all your social media profiles are updated regularly with the latest deals, properties, etc. They can also reply to comments and queries received through these channels.


Source: Unsplash

#4 Setting up appointments and managing your schedules

Making maximum usage of the limited hours you have in your day is the key to success for many real estate services. Managing your appointments and schedules is critical, given the considerable demand for your time.

That's where a real estate virtual assistant can be a big help.

They will help you manage your calendar and appointment schedules with buyers and sellers, update you on any changes, and give you timely reminders before your next meeting. Assistants can also help you streamline your workflow by creating QR codes to share with clients that link directly to your calendar or to listing information.

They can also prepare detailed notes on the property and the buyers/sellers you will meet so that you are well prepared for the meeting and can answer all customer queries.

With a virtual assistant managing your calendar, you will never miss out on meetings with clients, investors, or personal events.


Source: Unsplash

#5 Customer Relationship Management (CRM)
Good relationships with your customers can go a long way in getting your referrals and word-of-mouth publicity. Something as simple as sending them a little token on their birthday or celebrating their first anniversary living in a property they bought from you.

Such small gestures make your customers feel valued and more likely to stay loyal to your services in real estate. However, that might be tricky to manage if you have too many clients. Hiring a virtual assistant can help you improve your bond with your existing customers with the help of CRM tools.

Using CRM tools, your real estate virtual assistant can also update your customer records and ensure timely follow-ups with them for renewals, etc., as required.


Source: Unsplash

#6 Data Entry
Data entry is a task that doesn't get the importance it deserves. However, it is one of the most crucial tasks for every real estate service. Accurately recording and updating all data regarding properties, price trends, and even client preferences can help real estate services manage their clients better.  

Virtual assistants can ensure that there is no data duplication, categorize your clients into relevant categories, and ensure that each client's contact information is updated and accurate.
Data entry of all numbers related to the business can also help the companies generate detailed reports, which can be used to plan the business's growth.



Scale your real estate business with a virtual assistant today!
Managing and growing a real estate business requires considerable effort in connecting with prospective clients and closing as many deals as possible. However, daily recurring but essential tasks can take up too much of your time, leaving you with very little time to grow your business.  

To grow your business, it's time you hire a virtual assistant who can easily handle all your daily tasks and help you grow your business.

To hire a virtual assistant or know more about how our virtual assistants can help grow your business, schedule a free consultation with our team or write to us at [email protected].