The World's Largest Tech Companies Are Getting Ready To Welcome Employees Back To Office
People are not ready to come back to their offices yet, and that's proving to be quite a challenge for some of the big companies in the tech space.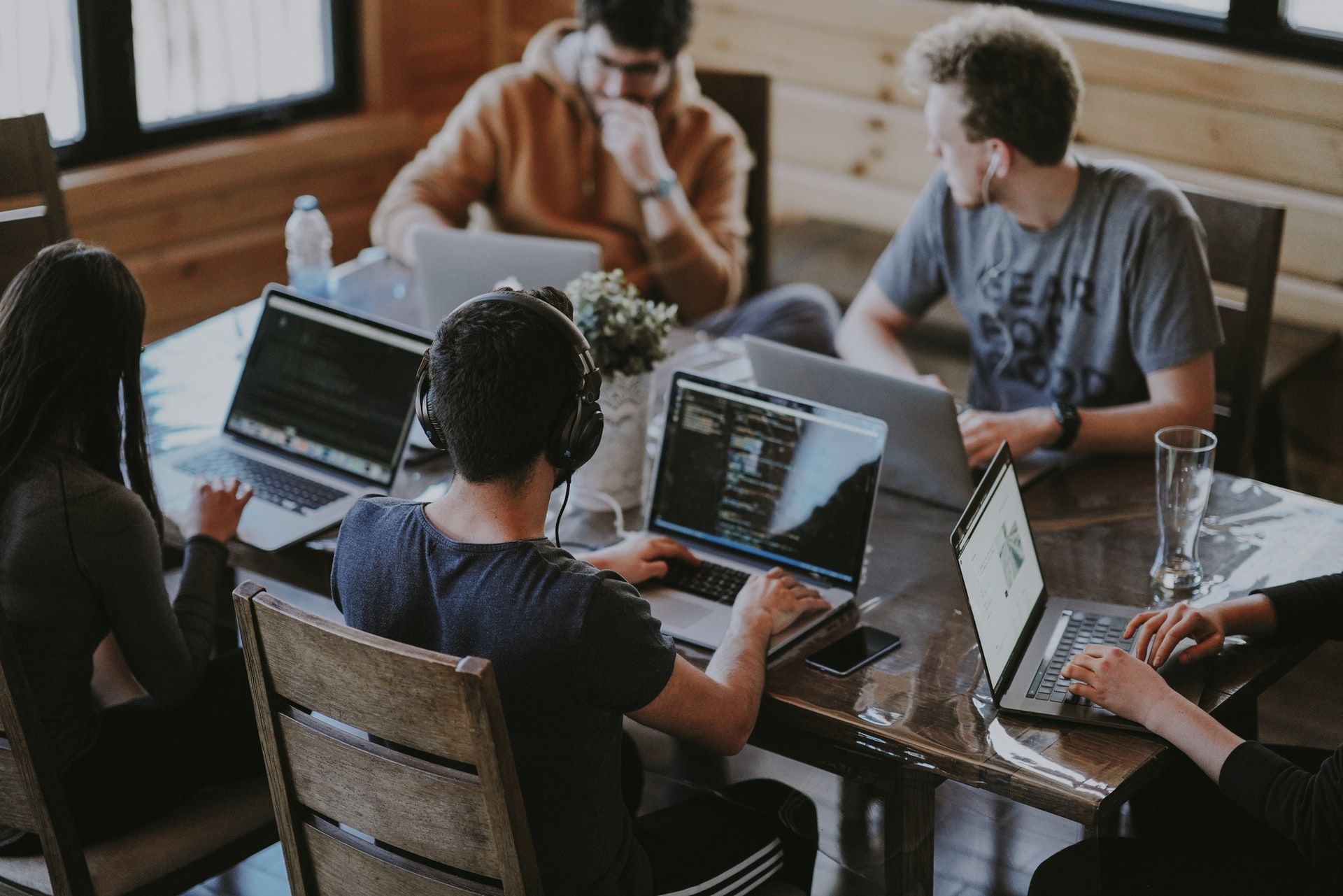 People are not ready to come back to their offices yet, and that's proving to be quite a challenge for some of the big companies in the tech space.
As people have transitioned from a work-from-office to a work-from-home environment, the flexibility and work-life balance they enjoy have created a significant shift in their mindset on how they would like to work in the future. They are no longer willing to spend hours commuting to their workplaces or give up on the comfort of their home.

Some companies opted to go completely remote during the pandemic as they thrived even without an office setup. However, others had not-so-positive experiences and have now decided to bring their employees back in a hybrid environment or five days a week.
Companies need to think of better and innovative ways to get their employees back to the office in such a scenario.
A recent study by Microsoft states that 50% of the industry leaders want and are planning to bring their staff back to the office.
But the big question here is how can they do it?
In this blog, we share the strategies some of the big IT and Entertainment giants are using to get their teams back to the office.
Microsoft
Image Source: Think Tech Advisors
Renowned as one of the most prominent software creators globally, Microsoft is one of the Fortune 500 companies. Having a company size of 181,000, it is best known for its software products such as Microsoft Windows and Microsoft Office Suite.
The company has recently been in talks for its latest Windows 11 launch.
What has it been doing to bring its workforce back?
The software giant has delayed opening its offices many times due to the high surge rates in coronavirus cases, along with new variants also emerging. For example, after planning to reopen its U.S. offices in October, it decided to postpone the reopenings in September indefinitely.
This decision to delay the return imitated similar actions other giant tech companies took.
Microsoft is going by the guideline that managers must approve more than 50% of remote schedules. The company has begun calling its staff back as the COVID rates are receding.
Beginning 28th February, its headquarters in Washington state and other locations have opened, transitioning to the last stage of its hybrid workplace model.
The employees were given 30 days from the said date to shift their routines and adopt the working preferences they might have agreed upon with their managers. It could be anything from part-time and full-time work-from-home or office.
Google
Image Source: The Wherever Writer
One of the most famous cloud companies, Google, has marked its space in the digital world with its numerous products and services. Most popularly known for its G Suite, the company has over 70 offices across 50 countries and vast company size of 135 thousand.
In 2020, Google went for a more uniform and structured execution of hybrid working.
For a brief while, Google kept its return period voluntary, with its offices operating on a limited capacity. However, in August 2021, it told its U.S. employees that they might get a pay cut if they opt for permanent remote working.
But again, in response to the new Omicron variant, Google postponed the return. Nevertheless, this time, it did not schedule a new return period and stated that it would assess how the scenario is before taking any decisions further.
Finally, Google told its San Francisco Bay Area employees and its staff present in the other U.S. locations that the return to the workplace is scheduled for 4th April 2022.
Its CEO, Sundar Pichai, claimed that he wished to include more flexible work practices. In a discussion with the Wall Street Journal, Pichai said, "Specifically, we do think it's important to get people in a few days a week, but we are embracing all options."
Most employees will still be required to work three days from the office. Nonetheless, they can still come to the office more than required as per their wish or if their managers feel the need. Pichai intends to make that time in the office more purposeful.
Although to make the employees feel more comfortable and relaxed, Google has asked them to be not only productive but also fun. For example, it asked them to feel free and not book back-to-back meetings while exploring the offices. On top of that, Google planned a pop concert for its employees so that they do not forget to have some fun.
Apple
Image Source: VentureBeat
The trend-setter of Silicon Valley, Apple is one of the most significant companies in the world of digital gadgets. Famous for its iPhones, Smart Watches, and Macbook, Apple's success is primarily due to its particular focus on the user experience.
As of 2021, the company had a large base of 154 thousand employees and has been the eye-catcher lately with its newest iPhone 13's launch. In addition, the company has recently reopened its office post-pandemic and has a certain viewpoint regarding the hybrid working setup.
Tim Cook (CEO, Apple) claimed that the company thrived despite the pandemic, enabling more flexibility in remote working in the coming times. However, he still felt it was important that colleagues work in person.
Therefore, last June, Apple wished to reopen the office, which backfired as the employees opposed it. However, after the emergence of new COVID variants, Apple took back its decision to open in the fall and winter.
Succeeding the postponement, Apple began getting workers back to the office using a phase-based approach, which started once a week at the beginning of April and recently increased to twice a week.
Now, in the last phase of its reopening process, Apple will be calling its employees on Mondays, Tuesdays, and Thursdays by the end of May.
"As we begin this pilot, we are looking forward to learning as we go and adjusting where we need to, all in service of fostering a collaborative and flexible approach to our work together," Cook wrote in the mail that he sent to his employees.
Amazon
Image Source: Wikipedia
With a vast employee strength of 1,608,000, Amazon has become the king of customer-centric services all across the globe. The giant is renowned as the world's largest online retailer and marketplace.
Last year in April, Amazon's owner and former CEO, Jeff Bezos, stated that its employees would be back in the office at full capacity by September. Nonetheless, on seeing the COVID scenario changing yet again, Amazon made a U-turn.
Instead, the company decided to go for a hybrid model that would have allowed its staff to work from home twice a week.
The management team would have selected the two days for work-from-home. For this, they must have had permission to do so. Amazon would have identified a worker as remote primarily in such a scenario, with a non-dedicated workspace for in-person communication.
At first, the reopening date was 7th September 2021, which got extended to 3rd January 2022. However, the latest news from Amazon regarding the reopening came in October 2021, when the company completely shunned this policy. As a result, the workers do not have to return to offices now.
Andy Jassy (CEO), in a statement at the GeekWire Summit in Seattle, said, "We're intentionally not prescribing how many days or which days - this is for directors to determine with their senior leaders and teams."
Twitter
Image Source: Built In San Francisco
Being one of the most influential social media platforms, Twitter enables microblogging and social networking on a vast level. The U.S.-based company with a massive employee strength of 7,500 has recently been all over the news for its shares being bought by the business magnate Elon Musk.
The company is looking forward to a hybrid work setup as the future of the workplace.
Parag Agrawal, the CEO of the San Francisco-based company, has taken a different approach than Jack Dorsey, the former CEO and Co-founder. Dorsey told the staff to work remotely if they felt like two years ago when the pandemic started.
Agrawal is still honoring Dorsey's policy but feels that distributed working will be more complex and have many challenges.
He mentioned a few advantages of getting all the employees together in the same work environment. "Our culture is electric and palpable. Office visits, the team meets, and events all bring that culture to life in such a powerful way, and I can't wait to see it all happen," Agarwal stated in a statement announcing the return to offices across the globe.
Twitter is ready to bring business in-person and has already started calling its employees, beginning 15th March 2022. Employees also have the option to choose to work from home.
Netflix
Image Source: iStock
Netflix has been the leading entertainment service provider for a long time. With over 222 million paid memberships in about 190 countries, Netflix is offering enjoyment in the form of TV series, documentaries, feature films, and even mobile games across an enormous list of genres and languages.
What is Netflix doing to bring its staff back?
The company is thinking hybrid and yet, is not ready to put the lives of its workers at stake. In an interview, Netflix CEO Reed Hastings stated, "I don't see any positives. Not being able to get together in person, particularly internationally, is a pure negative. I've been super impressed at people's sacrifices."
Although Hastings is eager to get employees back to the office, he is still waiting until it's safe to do so.
On being asked when he will bring the workforce back, he added, "It's probably six months after a vaccine. Once we can get a majority of people vaccinated, then it's probably back in the office."
The office workers are not currently required to show proof of vaccination. Yet, all the cast and crew will need to be fully prepared to work at the studios.
In addition, an official return date has not been decided for a full-time return to the offices due to the high surge in the Omicron variant.
Even now, when the Omicron rates are receding, Netflix has not changed its mind.
Facebook (Meta Platforms)
Image Source: Sports News
Having its headquarters located in Menlo Park, California, the Social Media Mammoth is a subsidiary of Meta Platforms (Parent Company) – super famous for its social media presence worldwide.
Having approximately 72,000 employees as of December'21, the company initially planned to reopen the offices for vaccinated employees on 31st January completely.
Meta, in January 2022, said that it is delaying the return to offices across the U.S. till 28th March 2022, further adding that proof of the booster shot will be required to start working in person.
The company stated that the rollback of the return date would enable more flexibility regarding work arrangements during these pandemic times.
The company also claimed that the employees who want to work remotely even after 28th March would be required to request a deferral by the middle of the month, and adding these deferrals will last from three to five months.
"We're focused on ensuring our employees continue to have choices about where they work given the current COVID-19 landscape," claimed Janelle Gale, Meta's Vice President of Human Resources.
The surge of the Omicron variant also forced many of Meta's fellow companies in the Silicon Valley to take back their return-to-office plans. Still, the social giant is the first to ask its employees for proof of the booster shot to work in the office.
IBM
Image Source: Headquarters Contact Info
The Fortune 500 MNC is a technology expert with a company size of over 2 Million and operations across 171 countries.
Is IBM looking forward to all its staff being physically together again?
The future for IBM is going to be a hybrid working model. The MNC is looking forward to times when its workforce can be productive and collaborative simultaneously in the office and at home.
IBM shifted 95% of its employees to a fully remote setup when the pandemic first hit. However, the company still saw zero drop in productivity. Yet, it planned to ask its employees to return to the offices, and offices started to open up by the end of the 2021 summer.
With the Omicron variant surging at its peak across Europe and the U.S., the employees were still coming to the office, only in lower numbers. So, IBM decided to use the pandemic as a business opportunity, leveraging its technology to return to the office.
The company utilizes its TRIRIGA tool to handle collaboration spaces and office cleaning. Another development is the IBM Digital Health Pass for vaccine cards or paper vaccine certificates to ensure all the staff is vaccinated.
So, what is going to be the future of work post-pandemic?
Image Source: Photo by Campaign Creators on Unsplash

Companies are adopting various ways to keep the workforce satisfied and eager to work to keep the operations running. However, they understand that most employees would not want to return to the offices as it would feel like the summertime is ending and they have to go back to school.
For this reason, organizations are trying their best to make employees feel welcomed and comfortable after being away from the offices for so long. Big companies such as Google and Microsoft had their unique ways of celebrating their employees' returns.
Google organized a pop star concert staff at a theater near the company's Mountain View headquarters late in April.
In late February, employees were treated to live music from local bands, beer and wine tastings, and even terrarium-making workshops when Microsoft reopened its Redmond offices.
Qualcomm threw a fun time at its San Diego offices for a few thousand employees to celebrate their first official week back at work with free lunches, drinks, and T-shirts. Weekly initiatives such as pop-up snack kiosk mode on 'Take a Break Tuesdays' and group exercise sessions on 'Wellness Wednesdays' have also been added to the company's schedule.
This way, the companies are rewarding and positively reinforcing their employees for coming back rather than punishing them for staying remote.
However, there is one challenge…
The main challenge that has arisen for businesses is to strike a balance between flexibility in allowing people to determine their schedules and a more enthusiastic approach of requiring them to attend office on specified days to enhance the utilization of work hours.
Rather than wasting time and energy on wooing their staff with perks such as exclusive concerts, businesses should focus more on establishing a proper approach to hybrid work.
Employees would not simply attend offices regularly just for the thrills.
Is there a solution?
These examples cannot fit all companies as one size definitely does not fit all! Nonetheless, technology will be critical to gaining success for those who opt for a hybrid strategy.
Chief Information Officers would have to be called upon to deliver the digital tools that will enable colleagues to communicate with each other and customers in a highly efficient manner across various environments.
This includes technology solutions that would allow for better productivity and collaboration to connect those who work at the office and who work from home.
Companies will need to pay much attention to identifying opportunities for improvement as individuals adapt to the new ways of working. To successfully bring everyone through the process, serious consideration is required in restructuring the company culture to enable new working methods. Companies can even hire virtual assistants for specialized tasks that require much attention.