Ten Best Content Writing Ideas
Interesting and engaging content drives people back to your blog, and the key to that is well-researched content that meets the reader's needs.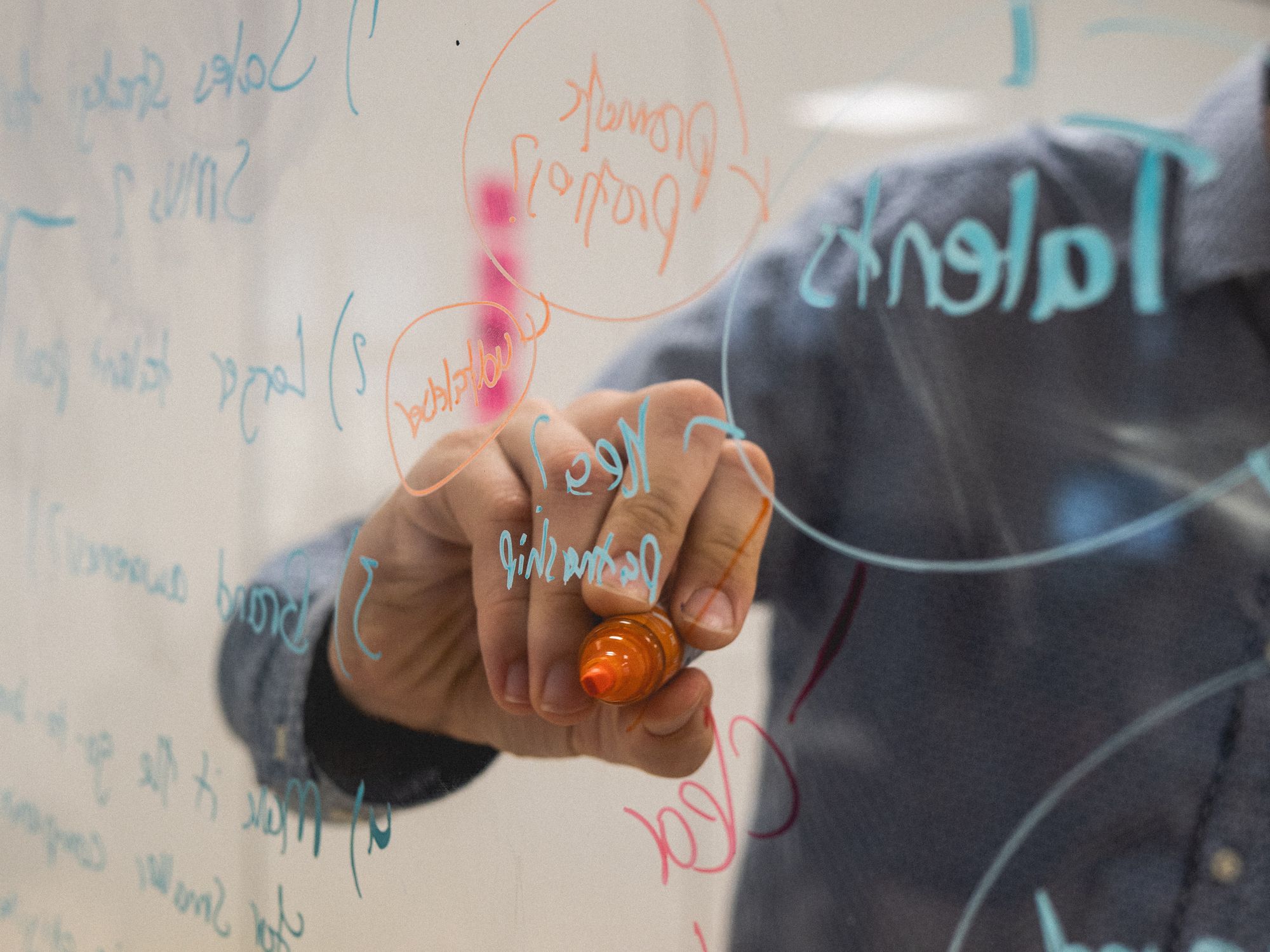 Interesting and engaging content drives people back to your blog, and the key to that is well-researched content that meets the reader's needs. That is due to the field of content writing being very competitive, and to rise above your competitors, you definitely need to take extraordinary measures.
Writing about different topics and keeping your audience engaged is the ultimate purpose of content writing. However, there are quite a few challenges that come with writing good content consistently, with the biggest challenge being what to write about next.
Coming up with new topics to write about requires considerable skill and experience. Often growing businesses and startups tend to hire a content writer to ease their work and obtain better results in terms of website traffic.

Since what topics to write about is one of the biggest challenges in writing, we've done the basic research to help you out. Here is a list of topics that work best and also have a high search volume.

Source: Unsplash

Cryptocurrency
While the whole world has recently picked up its obsession with cryptocurrency, some people still do not have adequate knowledge about what it is or how it works. This is where writing about the whole concept and explaining why and how you can earn money through cryptocurrency will help you draw attention.
The key here is not just to explain what it is but also to share content in your article that is also helpful to the reader. For example, writing a blog titled " What is a cryptocurrency and how can you earn money through it? " will get many readers' attention when cryptocurrency gains and loses fluctuate.
Similarly, writing an article about " Where to invest your Bitcoins to gain maximum returns." will also get high views.

Source: Unsplash

Gadget, movies, and book review
While everyone loves updating their tools and gadgets, investing without doing the proper research is pretty risky. When it comes to devices, people usually rely on other people, primarily friends or family, who have had the experience of using the same gadget or something similar manufactured by the same company.

When something is newly launched, you're probably one of the first few people to buy them? This is when people go online to do their research and read about the product themselves. Many bloggers and influencers specialize in reviewing gadgets.

Then, they purchase and use the device for a few days to understand why someone should invest in them. It might sound unreliable, but it is the best option before investing in something you are unsure about.

The real pros and cons of a gadget are only determined when used daily, and that is where writing a detailed review on every feature of the device will help you become more authentic in the eyes of the readers.

People love going to the movies, but no one would want to spend money and time watching something that they would rather skip if they came across it on the television. People rely on several movie critics and bloggers who write movie reviews and book reviews for the same reason.

Where the writer very precisely describes the genre and setting based on the taste of the director and how the story goes about throughout the movie or the book. This is a very convenient way of writing and getting recognized by people.

Giving out the correct information without revealing any spoilers can make you an authentic source that would eventually bring you organic traffic.

Source: Unsplash

Relatable problems
Many people come to the internet to find solutions to their problems. These problems can range from wanting to update the software on their system, knowing how to remove a stain from expensive fabric, or something as simple as comparing two neighborhood restaurants.

The answers to all these questions depend entirely on how well you place those keywords in your content. Not everyone is an expert at doing that, but who isn't hiring content writing experts who transform your content so that it attracts organic traffic.

In addition, it gives a sense of relief to someone on the internet that someone else is going through the same problem as them, hoping that there is a possible solution to it.

While writing issues passed on to our elders is easy, that does not assure that it works. Home remedies are very different from actual solutions to problems. While writing problem solution blogs, remember to do your research right to provide authentic information or source your data from wherever you read it.

The ultimate goal of your writing is that your reader finds a solution to the problem while you compile and provide the data and information that you found about the same.

Source: Unsplash

How To's
This is one of the most popular categories of blogs where essay writers become very creative. You name it, from cooking to technology to relationships, and it has a 'How to' article about it. This is the internet's favorite category to read and write about.

Thousands of pages and websites would provide you with a detailed step-by-step guide telling you how to grow a plant or train your dog, paint, or anything! Perfect examples of the same are pages like WikiHow.

The real challenge here will be how to be different from others while doing the same thing?

The answer to that is by making click bate headlines. Carefully choosing words to place them so that it convinces the reader to click can help you gain the traffic you aim to achieve.

Virtual assistants are trained professionals who have experience in writing great headlines that bring in organic traffic to websites. Hiring a content writer can boost the reach on your page and push to give that recognition to your product as well as the content.

In addition, you can do multiple things to differentiate your blogs and articles from others, starting from putting in self-clicked pictures or personal experiences, scientific studies explaining why and how, and even linking videos of people trying the solution out.
Besides you can also hire content writing experts to monitor and polish your content with SEO techniques.  

Source: Unsplash

Social media marketing
The world is on social media, and everyone wants to become famous. But there are businesses who not just want to be recognized but also convert some leads through that popularity.

Giving out important information on how the algorithms of social media work or following a guide to help create good content that would drive people to follow and talk about their content could be helpful.

While writing about such things that involve another platform, check your facts. Accurate and well-researched information will help you go a long way. Gaining followers has become the ultimate goal of any user on the internet, and a guide to achieving the same would be a real treat for a reader.

Working on the same while giving your readers something extra, for example reviewing apps that help stay consistent or designing websites that help you create better creatives, will help you cross that extra mile that other bloggers or websites have not explored.

Source: Unsplash

Explaining trends
When it comes to the internet and social media, there is an evergreen category that you can write about and always have an audience till the time it stays, and that is 'Trends.' Writing about trends must be the best way to gain organic traffic.
But before we dive into more details, let us first get to know what they are trends?
An inclination toward a thing or an activity that stays till the time people talk about it is the definition of a trend in the layman's language. Not everyone is always on the internet to look for trends and would be curious to know where and how the trend started, how it got popular, and how you could contribute to it or take advantage of it.

While working with trends, there are thousands of possible ways to make the hype work for you. For example, the recent trends that took the internet like a storm were the cancel culture and when Dalgona coffee became the best aesthetic drink during the lockdown.

While people aggressively participate in the trends, others who do not have adequate information rely on the internet for answers and ideas.

Source: Unsplash

Time management
People miss out on many things in the busy world due to poor planning and oversleeping. Shooting for the weak spot and writing a researched article about time management could be a great idea.

But, quite often, we find ourselves landing on pages and articles to find solutions to our problems that could quickly be dealt with. Still, the validation of reading it from an authentic platform and following it gives us a sense of satisfaction.

Time management is something that people of almost every age group have to face. That is what makes this category so widely searched if you put in the right amount of words and the right amount of helpful information, your article could reach many people.

Putting in the proper research and including a professional's advice could make the information more reliable and authentic. Advice on time management coming from a professional would be preferred by people more than a writer, even if the information is well researched.

Source: Unsplash

Online shopping and fashion
Everyone loves staying up to date with their clothing when it comes to fashion. Fashion comes with the knowledge of colors, layers of fabric, and everything put together to make people feel confident about themselves.

Thousands of people on the internet love to write about fashion and where to purchase trendy clothes, which makes this another popular category to write about.

Not everyone can afford the best brands for fashion, but an article that would guide them to get the best fashion accessories and mimic the brands and their style would gain popularity very quickly.

Many websites online offer trending clothing but not all deliver the quality they promise. Writing a review of the clothes bought through the same website could help go that extra mile for a reader who wants to stay up with the trends but has a selective budget.

Which color looks good with which shade and the kind of footwear that would look good with which clothing are all a twisted mystery solved by fashion bloggers on the internet.

There are many websites like MensXP which not only sell trending accessories but also provide guidance on how to pair two garments together. Even if you do not know about the ongoing trends, doing the proper research can do most of your work.

Source: Unsplash

Financial planning
Investing money and saving the right way is essential while thinking about a secure future. Of course, it is necessary to save money, but it is also necessary to invest your money in the right place to get returns.

Financial planning helps you draft a systematic procedure to invest your money while keeping your future goals in mind. Not having adequate knowledge about the world of finance is where you could thrive and use your skills to research the right way.

Presenting an article about how to invest right could draw the attention of the reader—star by making financial goals and utilizing them to make small goals every day.

The most beneficial thing about working towards a big goal one day at a time is that the burden of work does not seem as hard as it gets distributed.

Source: Unsplash

Diet and fitness
The world has body image issues, and everyone is unhappy with their body looks. So searching for solutions on the internet for the same is the first instinct that comes to your mind when you feel low about yourself or feel like bringing in some positive change.

This is where our marketing industry comes into action and uses other people's insecurities into selling their products. But we would do the exact opposite, where we make people believe through articles and blogs that nothing is impossible and give them solutions.

Everyone wants to hear that they are correct, intelligent, beautiful, and perfect. Use the same idea to draft fitness goals or exercise challenges, diet charts, and body positivity articles, making people come back for more.

The only way to keep your audience engaged with your content is to make them believe that your content is worth coming back to. This helps bring the reader back and share the article with people it might be helpful for.

For example, diet is a crucial part of staying fit but not doing that right could lead to severe illnesses. The key here is to include attributes from a dietician or a physician who is better trained at giving advice and a diet plan that best suits the reader.

Any person would prefer going to the internet and searching for a diet plan than spending thousands of dollars on a personal trainer. Keeping that in mind, you could create one which fits all budgets.

Source: Unsplash

Food blogging
When it comes to writing about food, everyone wants to know where they could get the best food at the best price, and if you put in the words and research right, you might have the answer to that question.

Having knowledge about food and being enthusiastic about eating different food at different places regardless of the consequences is the risk everyone takes once in their life.

It is easier to explore places with great food when you have someone local to guide you. This is where you, as a writer, can thrive. As a local of the city you stay in, you sure know your way around the best places to eat.

So putting that knowledge into words will help travelers and tourists land on your blog or website. That is not it. Many food bloggers get paid by restaurants to get their names mentioned in their articles to write about the best places to eat.

This way, it would not just be you guiding a traveler to that restaurant but also getting paid to do so. People love to travel, and this is one of those contents that are evergreen and would not go out of trend, especially if you live in an area where people come to travel a lot.

But, even if you don't, that's alright. That is where you use your research skills and get the best out of them.

Source: Unsplash

Traveling tips
Another similar category that gets a lot of attention on the internet is travel tips. People love to travel and explore new places while getting to do things that they haven't before.

While writing travel tips and top sites to visit lists, remember to highlight unusual things or the things that the place is well known for. This puts the highlight on the items or the keywords that people might type in to get there and will help in optimizing your article.

Think about all the possible things you might need information about when traveling to a new place. Now turn all those challenges into solutions for people traveling there.

There is a lot of information that you as a person from that area know than a traveler. Use that information to your advantage and build the best guide for travelers. Include in budget places to stay, eat, dine out, party, and the most affordable mode of transport.

Source: Unsplash

Conclusion
Content is as important as anything on your profile that involves graphics and design. This is because it drives results when search engines are used and eventually helps in increasing the footfall on your website or blog.


To write good content, remember to make it valuable and knowledgeable for the readers to return for more or hire a long time good writer to help you go that extra mile.