Ten best email management tools for remote workers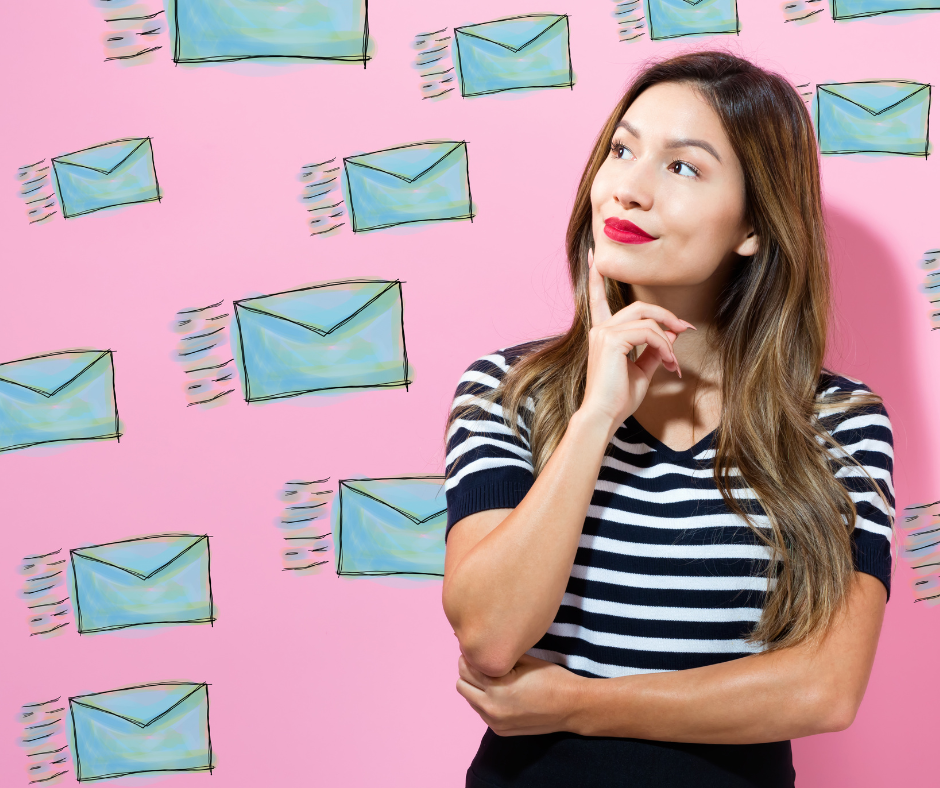 Remote working was not common till a couple of years ago. However, recent technological developments have enabled businesses to adopt remote working quite efficiently.
During the pandemic, many people also found working in a remote team convenient and more efficient. However, knowing how to operate day-to-day operations online is essential for every business.
Source: pixabay.com
For numerous reasons, businesses have also recently been trying to include remote work opportunities in their operations, such as a hybrid setup with some days in the office and some at home or fully remote.
These past few years have made it evident for businesses that remote teams can be more effective due to their many advantages to both employees and employers.
Advantages of remote working:
Flexibility
Better work-life balance for employees
Increased motivation
Less or no cost for office space (cost-effective)
By 2025, more than half of existing businesses in every industry will start to operate on a remote team basis due to the benefits that team members and businesses enjoy.
Thus, it is essential to start getting used to the online working environment and getting equipped with the best management tools offered by different software companies to ensure effective day-to-day operations for your business.
Source: https://www.coreprocess.co/effective-email-communication-infographic/
This article will provide some of the best email management software tools for remote teams whose responsibilities solely depend on email communication, ensuring email productivity and effective work.
Table of contents
What is an email management software tool?
Advantages of implementing an email management tool for remote employees
10 of the best email management tools
What is an email management software tool?
An email management software tool tends to help businesses improve their internal and external email communication.
Source: https://www.contactmonkey.com/blog/email-template-builder
Using one of these email management tools, remote teams will be able to communicate effectively as a team and offer satisfying service to those who are working with them and to their customers.
Advantages of implementing an email management tool for remote employees
Managing employees and their responsibilities can be challenging in a traditional working environment - so imagine how challenging it is to manage remote team members!
When businesses implement email management tools, managers and remote team members can better understand their responsibilities for a specific day and, most importantly, offer excellent customer support by responding to every email they receive.
10 of the best email management tools
#1 Mailbutler
If you are looking to make your inbox smarter - whether you use Gmail, Outlook, or Apple Mail - Mailbutler offers numerous features to business owners and freelancers to better manage their emails.
Often many businesses ignore the importance of providing email management tools to their employees for confidential reasons, such as the fear that their private conversations can be leaked to the public.
However, Mailbutler offers full-on privacy to its users. By using Mailbutler, businesses and freelancers can ensure that their conversations will not be leaked to other parties since Mailbutler is 100% compliant with European data regulations.
Key features
Mailbutler is fully integrated into your native email application, so remote teams do not have to transition to another email platform. Aside from must-have email features like Send Later, Undo Send, Email Tracking, and even an inbuilt CRM option, Mailbutler offers the following to its users:
Notes and Tasks
Contact Management
Email Templates
Email Signatures
Team Collaboration
Benefits of using Mailbuter
Mailbutler makes the job of a remote team easier by enabling them to easily share email templates, attach notes to an email that is visible to the whole team, and have a list of the contacts of a business with detailed information regarding each contact.
Pricing
With Mailbutler, users get a free trial period of 14 days, during which they can enjoy all the features Mailbutler offers.
After the free trial period, users will be offered four pricing tiers, including a free Essential version, so they can choose which one fits their needs and budget.
#2 Microsoft MyAnalytics
Microsoft MyAnalytics helps remote teams be more productive. Microsoft Myanalytics is an essential productivity tool for businesses.
Aside from helping remote teams stay productive, this software allows managers to keep track of employee's working hours, respond to emails, and communicate with potential customers.
Source: https://www.microsoft.com/en-us/microsoft-365/blog/2019/01/02/myanalytics-the-fitness-tracker-for-work-is-now-more-broadly-available/
Plus, employees can see which business conversations they need to keep track of and which communications must be put on hold.
#3 Proprof Helpdesk
Propof Helpdesk helps remote teams manage all email accounts from a single platform.
By using this email management software, remote teams can reduce time spent going back and forth from the numerous email accounts that a company communicates with and achieve effective work.
Propof Helpdesk is most effective for employees who support customers, where they will be able to organize customer email conversations better, avoid missing a response to an important customer, and meet the high expectations customers have of a business's customer support.
#4 Grammarly
Working remotely requires a lot of written communication. If a business's communication is solely or predominantly based on email communication, it can be time-consuming to pay attention to the grammar and spelling mistakes in every email's content.
The solution to this is Grammarly, which allows users to simply write their email and have their grammar and spelling checked automatically.
Source; https://techcrunch.com/2019/09/24/grammarly-gets-a-tone-detector-to-keep-you-out-of-email-trouble/
Users can download the Grammarly browser extension to check their writing from the email platform they are working on, or they can use the Grammarly app.
Pricing
Grammarly offers a free trial for users, and if users like its features, they have the option to subscribe to Grammarly. Otherwise, if users are satisfied with the free version, they can enjoy limited features for free.
#5 Mailstrom
Working with emails means that many emails are irrelevant to the business, or there might be spam emails that a user wants to delete but does not have the time to go through all of them.
Source: https://mailstrom.co/assets/marketing/stats-1fc92f31ed55b7eedc647aa18071dc42efb4e46056befca4638f827cfd0a952e.png
Mailstrom offers bulk actions to its users, like:
Delete hundreds of emails with one click
Archive important emails that are worth saving but take up space in the inbox
Move emails between folders
Most email clients can use Mailstrom.
Pricing
Mailstrom offers a free trial period without requesting credit card information, providing a limited number of features. However, you'll get access to every Mailstrom feature if you subscribe.
#6 Clean Email
Like Mailstrom, Clean Email is an email management software that helps users manage their email junk.
This management tool allows you to organize and manage your emails with auto-clean features, unsubscribe features, and sender blocking, among other things. It's beneficial for teams who work remotely.
Having a lot of emails in an inbox can create confusion on what emails are a priority and what emails are not worth the employees' time.
To ensure that the time employees spend going through their emails is spent efficiently, this email management solution can make their jobs easier and increase a remote team's email productivity.
Pricing
Users can start by taking advantage of the free trial; afterward, there are numerous plans depending on how many team members will become users of the software.
Additionally, Clean Email offers discounts to educational and non-profit organizations.
#7 Hiver
Hiver is an email productivity tool that helps you manage emails and make your team more productive.
Source: https://www.uctoday.com/collaboration/hiver-releases-email-collaboration-platform/
Users of Hiver will be able to enjoy features like:
Email delegation
Email tags
Collision alerts
Pricing
Like most email management programs mentioned here, Hiver offers a free trial period to users. When the free trial period ends, users can choose the best plan for them, depending on the features they feel they need. The options are:
Gmail features
It is also worth mentioning some of the features that Gmail offers its users.
Source: https://gizmodo.com/21-of-the-best-gmail-features-you-might-not-have-found-1833765905
#8 Calendar
Remote working requires scheduling a lot of online meetings.
It is not convenient for managers to send email reminders to every team member about an online meeting.
To ensure that no one misses an online meeting, remote teams can start by scheduling meetings using Gmail's Calendar feature, where they will be able to receive reminders of important meetings, whether on their notebooks, mobile phones, or smartwatches.
#9 Tasks
With Gmail's Task feature, team members can access a user-friendly feature that allows them to see what tasks they have for a day.
Tasks also help users to mark specific emails as to-do items on their to-do lists. This way, team members can respond to priority emails without forgetting them.
#10 Drive
Gmail also offers a cloud-based storage platform for its users.
This tool is helpful for remote teams because it allows users to access all of the company's files from a single platform while organizing everything into folders and sharing them with specific members.
Plus, whenever team members are required to send large files to others, all of these files will be stored in their account's Drive.
Conclusion
Companies offer many other email management software to make the jobs of freelancers and remote team members easier. However, the aforementioned tools are some of the best email management software programs on the market.
Using email managing software can be tricky for some team members. You will have to learn and do some tutoring with your team. In the end, though, it will all be worth it!

Businesses should take advantage of the free trials that some of these tools offer and decide which tool works best for their industry and business.
Author Bio:
Ilija Sekulov is a digital marketing consultant & senior SEO/SEM specialist. He currently works at https://mailbutler.io