The Importance of Building Trust with your Customers- Podcast with William Schultz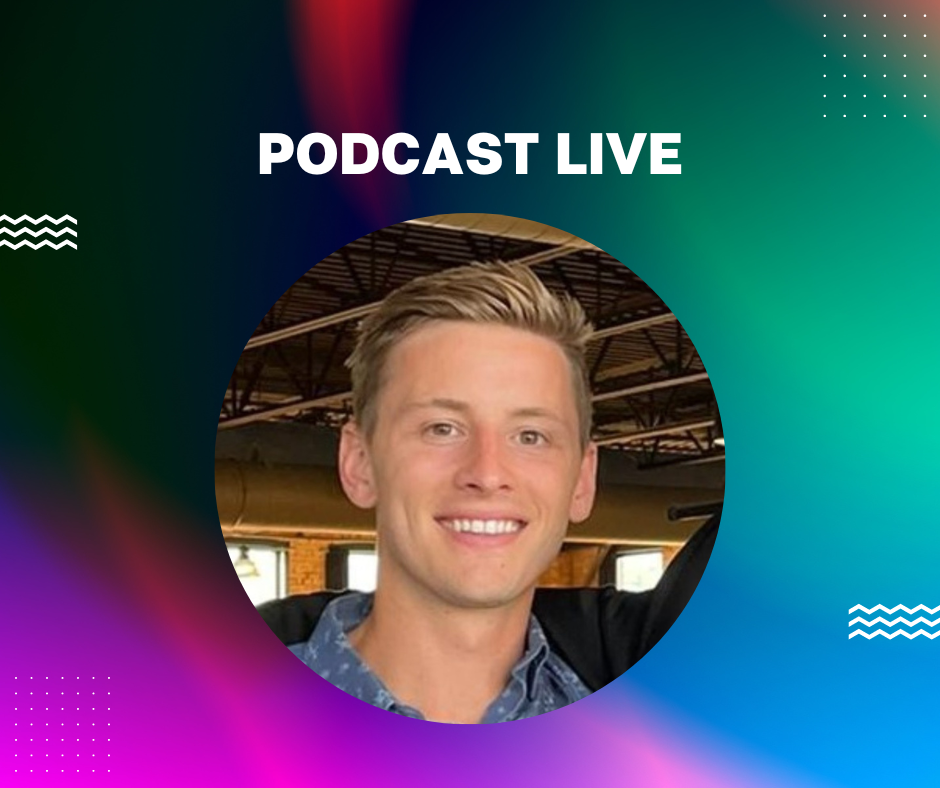 Will is a 5-year veteran Marketing & Sales Coach at IMPACT. He has helped nearly 100 businesses to develop scalable revenue operations processes that allow sales and service teams to grow in a healthy, repeatable way.
Will has helped hundreds of teams worldwide to scale their sales departments using video and content communication strategies built for the modern buyer.
In this episode, we discuss
How Sales and Marketing has evolved over the past few years.
Why do organizations fail to deliver their message
The importance of building trust with your clients
The importance of building trust with your customers
How to build trust with your customers
And much more..
We're all familiar with ad's that pop on our screens when shopping online, watching something on Youtube, or watching a trending TikTok video. While some are interesting, some are just plain boring, and some actually irritate you so much that you tend to close the video or web page you are watching or reading.

Well, all these ads are a form of digital marketing and play an important role in the marketing process, especially lead generation.

Knowing how to create the most engaging and effective ads is an art that one can excel in through experimenting with different ad formats, styles, content, visuals, etc., and using your learnings to create better, response-generating ads.

However, all this is easier said than done, which is why we have taken the opportunity to invite one of the foremost digital marketing experts in the world, William Schultz, to share his insights on digital marketing and how to create the best campaigns in our podcast today.

But before we deep-dive into the transcript of his podcast, let's take a minute to know more about digital marketing.

What is Digital Marketing?

Digital marketing is a form of marketing that brands and businesses increasingly use to connect with their customers online. It includes email marketing, social media channels, and websites.

Digital marketing is the preferred medium of marketing nowadays as it is flexible, easily measurable, and most importantly, can be customized as per specific audiences, as compared to traditional advertising mediums such as billboards, ration, print, television, etc.

Transcript of podcast between Crispino Santamaria and William Schultz from IMPACT

IMPACT is the sales and marketing training company for growing organizations. We help you end your dependency on outsourcing your growth with our framework They Ask, You Answer, to empower teams to learn what it takes to win in today's market without relying on outsourced solutions.

Will Schultz is a 5-year veteran Marketing & Sales Coach at IMPACT. He has helped nearly 100 businesses to develop scalable revenue operations processes that allow sales and service teams to grow in a healthy, repeatable way. Will has helped hundreds of teams across the world scale their sales departments using video and content communication strategy built for the modern buyer.

Crispino (C) The industries are evolving so rapidly, so as per your experience, how do you see sales and marketing evolving over the past few years?

William (W) I see more and more power going to the buyer or the user as information has become more publicly available.

There is more transparency and information out there than a few years ago. This has made the buyer expect and demand more information themselves.

If you wish to be a leader in your space, the one thing that you have to do is be 100% transparent, open, and honest and try to provide your buyers with as much free information as possible. This will help you keep up with all your informational competitors.

What are organizations' most prominent challenges in delivering their message or telling their truth?

I have encountered many organizations that have difficulty understanding how to talk about themselves. This happens mainly because they overcomplicate themselves right at the beginning.

They strive to be different from everybody else. But, before you are ready to speak to your customers, you must think like them, and they don't need to see you as different as you see yourself. So the critical step is to keep things simple, clearly understand your niche, and work on it first.

Is it easier to work with startups as compared to established organizations?

Both have different sets of challenges. I prefer working with small companies because people in small companies are more nimble and more ready to work. It just feels scrappy, and I prefer scrappy over bureaucratic and slow.

What sector do you focus on B2B or B2C? Is there a difference between the marketing strategy of a B2B and a B2C company?

We do both, 75% of my clients are B2B, and 25% are B2C.

Everyone's marketing strategy looks quite different, and to frame them, the first question we start is by asking them, "How does your industry buy? How do people educate themselves in your space?'"

This is because rule number one is that you, as an organization, will never change how people buy in your industry. People always want things for their company, like being extremely searchable online. They want to be the answer to people's questions.

But they don't realize that their industry is still run by trade shows, referral-based marketing, handshakes, and cowboys. They should be able to identify and accept that to grow your business, and you have to do more relationship-oriented stuff with your business.

This is a big realization when it comes to marketing, where you identify where the marketing strategy is changed the most and to figure out where to meet your market and how your marketing purchases.

Why is it essential for a company to build trust with its clients?
Trust is the core of someone being willing to take money
out of their pocket and give it to you, which comes from trust. Unfortunately, three things in the digital marketing industry kill the deal; lack of trust, ambiguity, and bad personality.

If you don't manage to nail these, mainly the first two, you'll never get a deal closed.

Which company is the best example of winning the trust game with their customers?

One of the most challenging markets to crack is, buying used cars, there was always the factor of investing in something that could be a total waste, and the shady salesperson always added to that.

This was one of the most challenging industries to deal with, and this company called CarMax managed to handle that quite well. They managed to inject so much trust into the process and the used automobiles that they changed the game!

They did the right thing to gain their customers' trust. They disclosed prices upfront. The customer did not have to negotiate with any salesperson and checked the cars themselves. In addition, they also gave free education about cars, which managed to build the kind of trust people wanted before investing in an automobile.

So that is an excellent example of an organization that completely turned into an industry that was sleazy and difficult to invest in without prior knowledge.
What is the core problem of why businesses are failing to generate trust?

At the core, all businesses think they are different, but in reality, we are all in the same business of generating trust. Many factors affect this. For example, we are talking about cost or pricing, your competitors in the same space as you.

Some of these things feel wrong to be talking about when you want to talk about your business because it overturns everything we have learned about doing business till now.

For example, talking about the whole cost breakdown on your website and letting people know what they're paying for and how it is. Letting people know about their buying options and being open about your competitors, for example, suggesting your direct competitors while talking about your business.

This indicates that you're helping the buyer in their process rather than just selling your business to them. Give them more options to consider, but most companies or businesses are reluctant to do that or talk about their competitors.
In reality, your buyers are more intelligent than you think.

What services does IMPACT  provide? Can you walk us through it?

In IMPACT, we provide training and cursing services to help organizations create world-class content in their space or industry. We train companies to hire marketers, videographers, content writers, and CRM admins to syndicate all that content.

We also train the sales team to utilize those people most effectively. So our process is like 12 to 18 months where we do much culture-shifting within the company to help them hire marketers and turn those marketers into sales enablement people.

Can you give some in-depth procedures that you follow at IMPACT?

We start by hiring a content writer or a content marketing manager, whose job will be mainly to publish sales or marketing tools three times every week.  

This content will be majorly based on the insights given by the sales team where they ask the common questions that people ask them, or what kind of conversation goes on during the first meeting with a lead?

What would be the outcome if the content writing manager already answers the questions that a lead asks during the first meeting, and how will that meeting turn out to be?

This helps in changing the persecution of how leads interact in meeting with the sales team. For example, rather than having basic questions, leads come up with questions that, typically, a leader about to convert would ask.

So the trick is to practice writing meaningful content and using that information in sales communications or information that is publicly available to people on their website.


Use trust to your advantage!
Why is trust important? If you want a customer or a business to invest their money in your products or services, you need to win them over. Trust is one of the biggest factors in marketing! Successful brands in the market are more reliable for their customers as they have been in the industry for a long time, which adds trust in the minds of their existing customers and potential customers.

Giving importance to the right things, like being transparent with pricing and making your customers understand why you charge what you charge, is a great way to start in the right direction.