The Ultimate Guide to Content Marketing for Remote Companies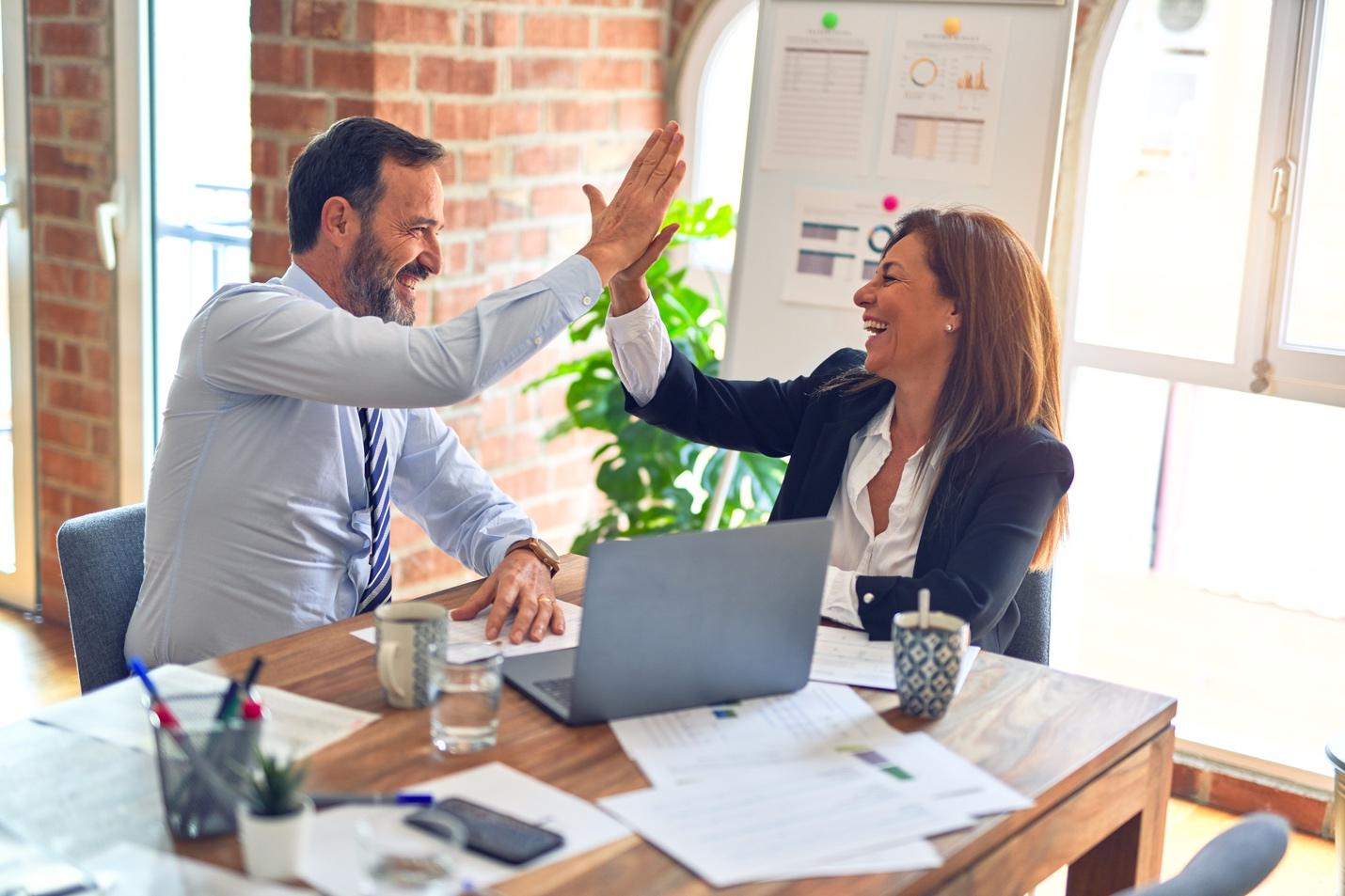 Remote companies usually understand the importance of having content marketing for their businesses. More often than not, many companies that cater to their remote team are savvy enough to understand the essentials of digital marketing and how it can benefit their businesses. Content marketing is only one of the effective strategies to generate leads for your business.

Content marketing allows remote companies to showcase their unique culture and expertise, making them stand out from competitors. By doing so, they can also provide value to their audience, leading them to establish their business as a thought leader in the industry.

There are some great ways to implement if you're ready to optimize the content marketing strategy for your business. In this post, you will get some insights into how content marketing can benefit your remote companies and what kind of content marketing strategy you can apply to drive more sales and lead generation for your business.

Why You Need Content Marketing for Your Remote Companies
Whether you prioritize blog marketing or choose social media as your primary channel to market your business, content marketing is a critical component of any remote company's marketing strategy. According to a survey by the Content Marketing Institute, over 70% of marketers use content marketing as one of their marketing strategies for both B2B and B2C.

After all, content marketing is the best way to educate your target audience while promoting your business. It is highly effective to convert them into paying customers, especially if you can engage your audience by providing high-quality content on your platforms.

With the vast growth of digital marketing in the past few years, there are some types of content marketing that you can start implementing for your remote business. These include:
Blogging is a popular form of content marketing, as it allows your business to share your expertise in the industry while improving your website's search engine rankings through your content.
Social media platforms are excellent channels for sharing and promoting content. With almost 5 billion users worldwide, social media marketing is also a great way to build brand awareness and engage with your customers and target audience.
Video content has gained popularity since Youtube launched its business in 2005, and for a good reason. It is an effective way to engage with your customers and visually demonstrate your products or services. Nowadays, content marketing in a short video format like TikTok and Instagram Reels seems to convert better if you want to focus on video content marketing for your remote company.
Ebooks and whitepapers can be a great content marketing strategy for your business, especially if you work in industries that require more in-depth information and education for your customers. Your business can gain trust and credibility with your potential customers by providing valuable information within your content.
Podcasts have become increasingly popular as a content marketing tool in recent years, as they provide insights and other informative content that can engage with audiences uniquely and more personally.

Now that you know the types of content marketing you can use for your business, let's dive deep into how you can maximize your marketing efforts through your content!

How to Optimize Content Marketing for Your Online Business
Once you identify the type of content your target audience like, it's time to implement the best tips to optimize your content marketing strategy for your business; follow this guide to content marketing for remote companies!

#1 Define Your Target Audience
Understanding your target audience is important, regardless of your business's industry. Knowing your target audience lets you identify your unique selling point to differentiate your brand from your competitors. On top of that, you can also adjust your brand messaging to make it relatable to your target audience, increasing the chance of sales conversion for your business.

The best way to define your target audience is by creating a buyer persona, a simulation of your business's ideal customer. You can develop your buyer persona based on market research by analyzing the other competitors in the market.

Alternatively, you can also use the existing data you can generate from your existing customers. Some of the data you can use to define the target audience for your business include demographic characteristics, including age, gender, education level, income, or location.
Creating a buyer persona can benefit your business, as you can better understand your target audience's preferences and pain points. This can help you tailor your content marketing strategy, enabling you to create messaging that resonates with them to drive more engagements and conversions.

#2 Develop a Content Market Strategy
Once you understand your target audience, creating a strategy for your content marketing activities will be easier as you can identify the best platform to boost your content and how it can reach your goals for your business.

Next, you can start identifying the objectives of your content marketing strategy. Use the SMART method to create a realistic goal for your strategy: specific, measurable, achievable, relevant, and time-bound.

So, whether you want to use content marketing to increase brand awareness or boost sales for your business, you can justify the best content marketing strategy to achieve your goals. To organize your content plan and distribution, you can use a project management tool like Trello or Asana and hire an online business manager to oversee the workflow within your team.

Create a content calendar to include the topics you want to cover, the formats you will use, the date to publish, and the objectives for each content. Once published, you can review your content calendar regularly to ensure that it aligns with your goals and how you can improve your content marketing strategy moving forward.

#3 Create High-Quality Content
For your content marketing strategy to work, you need high-quality content that provides value to your target audience. In a world where content marketing seems saturated, it's crucial to ensure the content you publish is well-researched, well-written, and engaging with valuable information for your target audience.

High-quality content consists of four elements with the famous acronym E-E-A-T: Experience, Expertise, Authoritativeness, and Trustworthiness. So, what can you do to implement this in your business's content marketing strategy?
Demonstrate your expertise by providing in-depth information about the topic you want to talk about. Use credible sources and data to support your claims, and ensure that your content is accurate and up-to-date through fact-checking and updating it regularly.
Establish authoritativeness by using reputable sources. Include citations from other experts in your industry to build credibility and add value to your content by adding additional information about the topic you cover.
Build trustworthiness by adding real-life examples. Be transparent about your experience relevant to your content's topic, and showcase how the information you share is reliable for your target audience. You can add case studies or customer testimonials to highlight your relevant experience about the content topic when necessary.
Adjust your brand messaging. Understanding your target audience will also clarify how you can set the tone for your content. Depending on your target audience, will using a professional tone work better in your content marketing strategy? Or will it make more sense to use slang occasionally they could relate to in your content?
Use a problem-solving approach to create content that helps your target audience with the opportunity to upsell your products and services.

As of 2023, there are around 50 million content creators worldwide. The uniqueness of your content is what makes it stand out compared to your other competitors. Avoid plagiarism by editing, proofreading, and double-checking your content before you hit the publish button. In addition, you can also use a variety of content formats like blog posts, videos, infographics, or podcasts to keep your content fresh and exciting.

#4 Optimize Your Content for SEO
To maximize the reach of your content, you need to optimize it for search engines. Depending on the platform you use for your content marketing strategy, there are ways to optimize your content for SEO.

If you use blog posts as a part of your initiatives to boost your content marketing strategy, you can create blog posts on a platform like BlogHandy, with built-in SEO tools that enable you to add keywords and meta descriptions for each blog post.

For social media platforms like Twitter or Instagram, you can also optimize your content by adding relevant hashtags and keywords in your caption. You can also add Pinterest as a part of your content marketing strategy, a hybrid of both SEO and social media to boost traffic to your website.

#5 Use Social Media to Promote Your Content
Social media is a great way to promote your content and engage with your audience. It's also a great platform to drive traffic to your content across platforms. From Facebook to TikTok, the estimated number of social media users worldwide almost reaches 5 billion, making it a great way to reach a wider audience and increase your remote company's brand visibility.

The advantage of using social media to promote your content marketing is that it creates a sense of community that can foster your brand relationship with existing and potential customers.

On top of that, all social media platforms also come with advertising features where you can promote your content through paid ads. Not only it's relatively more cost-effective than the traditional forms of advertising, but social media ads are also measurable with their analytics. The information provided will give you details of the result of your marketing strategy and how you can make the most out of it for your next campaign. By doing so, you can optimize your future content marketing efforts and improve ROI (return on investment) for your business effectively.

#6 Leverage Email Marketing
Email marketing is a powerful tool for your content marketing strategy, as it allows your business to communicate directly with your audience and deliver targeted messages based on your audience groups and segments. There are some email marketing platforms that you can consider for your content marketing strategy, such as Mailerlite or ActiveCampaign.  

Once you pick an email marketing platform for your business, you can build your email list by creating a lead magnet to attract customers to sign up with their email addresses. You can create an ebook or white paper if you provide services for your business or offer a discount code for your customers if you sell physical goods and other products.

Most email marketing platforms have a segmentation feature, allowing you to split your audience according to different categories to optimize your email marketing strategy. You can also conduct an A/B testing to try different elements of your emails to see what resonates most with your audience and determine the best email marketing campaign strategy for your business.

#7 Measure Your Content Marketing Results
To ensure your content marketing efforts are effective, you must measure your results to understand which strategy works best for your business. No matter which platform you use for your content marketing strategy, you can find analytics tools to track the result of your content marketing efforts to analyze the accomplishment and how to improve your content plan moving forward.

If you optimize your content marketing strategy through social media and email marketing, you can check their analytics tools to drive some data to refine your content strategy for better results in the future. You can also connect your website to Google Analytics or Meta Pixels to generate data for your marketing campaign.

Measuring your content marketing result will allow you to evaluate the success of your marketing efforts and determine which strategies work well and how you can improve your next campaign to optimize the ROI for your content.

When you know the result of your content marketing strategy, it will also be easier to identify gaps you can fill in for your content marketing strategy. For instance, you can check the best-performed blog post through Google Analytics to develop an evergreen blog post relevant to the topic to boost your website engagement.

Conclusion
Content marketing is an excellent strategy for remote companies to reach their target audience and achieve their business goals. Building a solid content marketing foundation is essential to expand your audience to grow your business. You must first understand your target audience to create high-quality content that resonates with them.

Whether you just started your business or have an established brand, a robust content marketing strategy can help you stand out with competitive advantages. It can help you build your brand while establishing yourself as a thought leader within your industry. By doing so, you can also increase the level of trustworthiness in the eye of your customers, which may lead to better sales conversions.

Take the time to invest in content marketing, and you will reap the rewards of increased brand visibility, customer engagement, and revenue growth. So, are you ready to boost the content marketing strategy for your remote company?