6 Things to Learn from Your Competitors
What are your competitors doing differently that makes them more popular in your industry? How are they connecting with the same target audience better than you? You must study your competitors better to find the answers to these questions.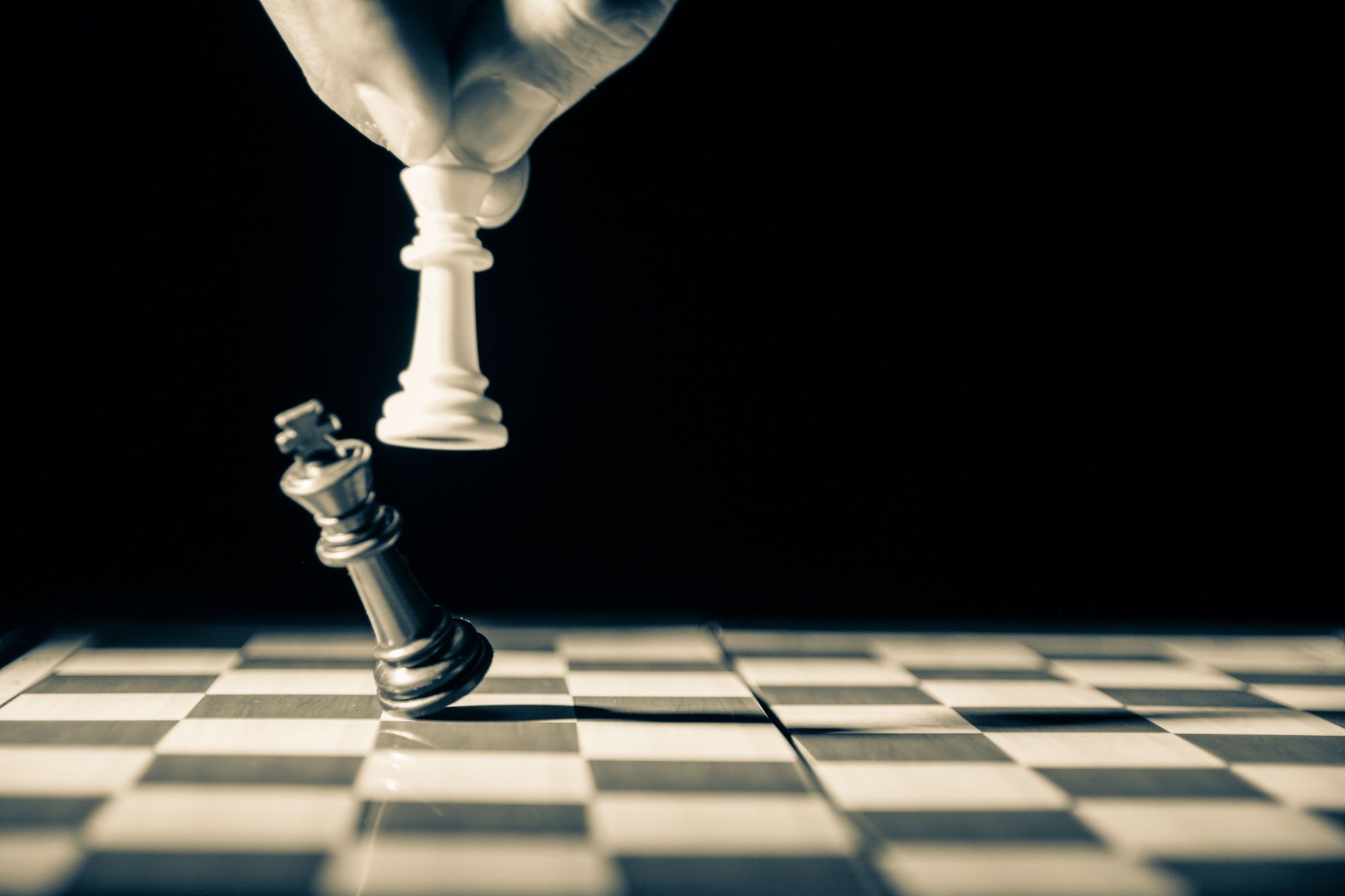 What are your competitors doing differently that makes them more popular in your industry? How are they connecting with the same target audience better than you? You must study your competitors better to find the answers to these questions.

Learning from your competitors and their bad decisions are a great way to shape the decision-making for your business, along with saving money, time, and resources.

Most businesses don't have the resources to invest in their team in in-depth research of their competitors and often prefer hiring a virtual assistant to do it for them.


Here are 6 things you can learn from your competitors-
#1 Learning from what worked for them
Try to study a direct competitor with the same target audience that has been in the market longer than your business. This will help you navigate challenges you will encounter in the future.

The research will help you analyze what worked well for them and give you a fair idea of curating necessary changes to scale your business. This is an ethical way of getting ahead in your niche without stealing ideas or plagiarism.

Understanding the experience and strategies of a business performing better than you in the same niche is crucial to success and growth. It helps give you a different perspective on your business and learn what works best.

#2 Building a better business model
When closely observing your competitors, you might notice certain loopholes in their business models. Use the loopholes of your competitors to your advantage and curate a customized model that works in your favor.

Observe your competitors from a client's perspective, go through their website, check out their pages and payment methods, and understand what makes closing a deal more favorable or which content helps build credibility.

For example, your competitor has a chatbot that avails a special discount when you provide your contact information. You can use this on your website to generate new leads; as this idea already exists in the market, it will not be considered as plagiarized.

Source: Unsplash

#3 Learn from mistakes

While drafting your business model, it is essential not to repeat the same mistakes as your competitors. Therefore, you might have to dig deeper to know your competitors' mistakes during their early stages.

Most entrepreneurs would be okay with a one-on-one session with you and discussing the bad decisions that they made in the past. However, directly contacting a business owner could be challenging, and not everyone might agree to meet.

A good idea is to contact an established business in your niche. These businesses will not see you as a threat to them and will gladly share advice and insights from their mistakes in business.

#4 How do they treat their customers?

Learning and improving based on customer criticism and reviews is a great way to improve your business. If you want to learn how good or bad a business is, the best way is through what its customers say about them.

Through customer reviews written by your competitor's existing customers, you can understand what they have been doing wrong or what problems their customers face with their services.  

By keeping a watch on the problems faced by the existing customers of your competitor, you can analyze all challenges you could face in the future. Learn how they tackle the problem and interact with the customer in the review process.

Was the problem resolved? Was the problem common among other customers? How long it takes to fix the same issue? Once you find the answers, you will have a framework for how your business must deal with customer grievances.

Going through reviews on different websites and keeping track of customer complaints and reviews can be time-consuming and overwhelming. However, you can easily hire a virtual assistant and save time.

Source: Unsplash

#5 Quality of staff they hire

An essential factor to consider is what kind of people your competitors hire. The quality of staff they hire, their experience, training period, qualification, and other relevant factors will help you better understand how the team works better.

Once you get the opportunity to interact with their staff, you can dig deeper to know how much responsibility each of them has, what their roles entail, and how it contributes to the company's growth. You can also work on improvising and implementing these techniques in a way that makes sense for your business.

You must also keep in mind that you are competing to hire. If your competitor is expanding at an active pace, you need to understand how much they pay their employees to retain them. This information will help you retain your employees and grow simultaneously.

#6 Learning their SEO strategies
If you are studying a direct competitor, you both inevitably have the same audience and the exact keywords. For example, suppose one of your competitor's blog rank at the top for a common keyword. Then, research their on-page SEO strategies and try to make similar changes to your content.

Once you've figured out their SEO strategies, you can observe the kind of content that they focus on. For example, what kind of blogs do they write about? How have they drafted their content, and what kind of information are they trying to convey through it?

All this information will help give you a clear picture of what your blog posts must look like to get noticed by your target audience and match the level of your competitors.  

Source: Unsplash
Why is competitor analysis critical?
Now that you know the essential things you can learn from your competitors let us understand why analyzing and researching the journey of a competitor is essential in shaping your own business.

To understand the strengths & weaknesses of your competitors.
Analyzing your competitor closely means understanding their strengths and weaknesses and comparing them with your own. Once you analyze the strengths and weaknesses of your competitor, It will be easier to find the gap in the market. Once you understand the gap, use it to your advantage and make it your brand's marketing pitch.

Setting a benchmark concerning your competitors' performance is a healthy way of maintaining a pace and working towards a goal.

Analyze the present performance of your competitor, take the average of the metrics and set it as your benchmark under a stipulated time frame. This helps set achievable goals without overburdening your team and working without a definite aim.

To develop a Unique Selling Proposition (USP)
Most businesses have unique features that differentiate them from their competitors. If you have many competitors, understand that each has its unique feature to make customers choose them over others.

If you already have one that is not contributing to closing more sales, you need to change it or remarket it. Understand what the USPs of your competitors are and how they target their audience, highlighting this feature.

Two main factors that efficiently help in attracting customers are USPs and pricing. However, depending on experience or reputation, prices always differ. So you could be charging half the price of your competitors but still not closing any solid number of sales.

But that does not determine your quality of work. It solely determines that you are not advertising your features, advantages, and the 'why' factor in an efficient way.

To understand the market better
If you're about to launch a service or a product in an already existing market, you need to understand why your competitors have the upper hand over you. This also helps in determining why their customers prefer their brand over others.

With this information, you can market the features of your brand that are most useful to the ideal audience and build your space in the market.

Several risk factors must be considered when you launch a new business. First, as the market keeps on changing and evolving with new technology coming in every day, make sure that your product can sustain any changes in the future.

This information is difficult to predict or find. Still, you can minimize the risk or loss you would face in a similar situation by analyzing how your competitor tackled it.

Source: Unsplash

With the help of an in-depth analysis of your direct and indirect competitors, it becomes easier to prioritize tasks and decide which tasks could be completed in their own time.

This helps highlight the critical tasks when you launch a new campaign and analyze the resources that you would need to implement it effectively. Unfortunately, most businesses struggle to research their competitors properly or find the correct information. In such cases outsourcing to virtual assistant services is the best option.

To look beyond social media channels
All businesses are selective of the information they share on social media, meaning there is little to no transparency. Social media competitor analysis helps go a little deeper than just following their social media handles and analyzing their activity.

Social media platforms are a great tool to find out how your competitors interact with their customers and the kind of content they post to keep their audience engaged. Still, social media cannot obtain insight into their marketing plan as the content is biased.  


How often should you analyze your competitor?
Although every industry has its time period to access growth, the ideal time to check on your competitors would be once every quarter or once a year. This time period is to gather strategies, improvise them, implement them, and observe the changes they might bring to your business.

Takeaways

Having multiple competitors is always a good sign. This indicates that you have a vast customer base for whatever you're doing or selling. If your competitor is on top of the market, they are doing something better than others.

You have to pay attention to your competitors and their strategies to figure out ways that will make your business stand out and reach new customers. Then, be mindful of your changes, including the strategies, and teach changes in your own time to ensure that you're moving in the right direction.

To hire a virtual assistant or know more about how our virtual assistants can help grow your business and stay on top of your competitors, schedule a free consultation with our team or write to us at [email protected].