The Ultimate Guide to Earning Extra Income in the Gig Economy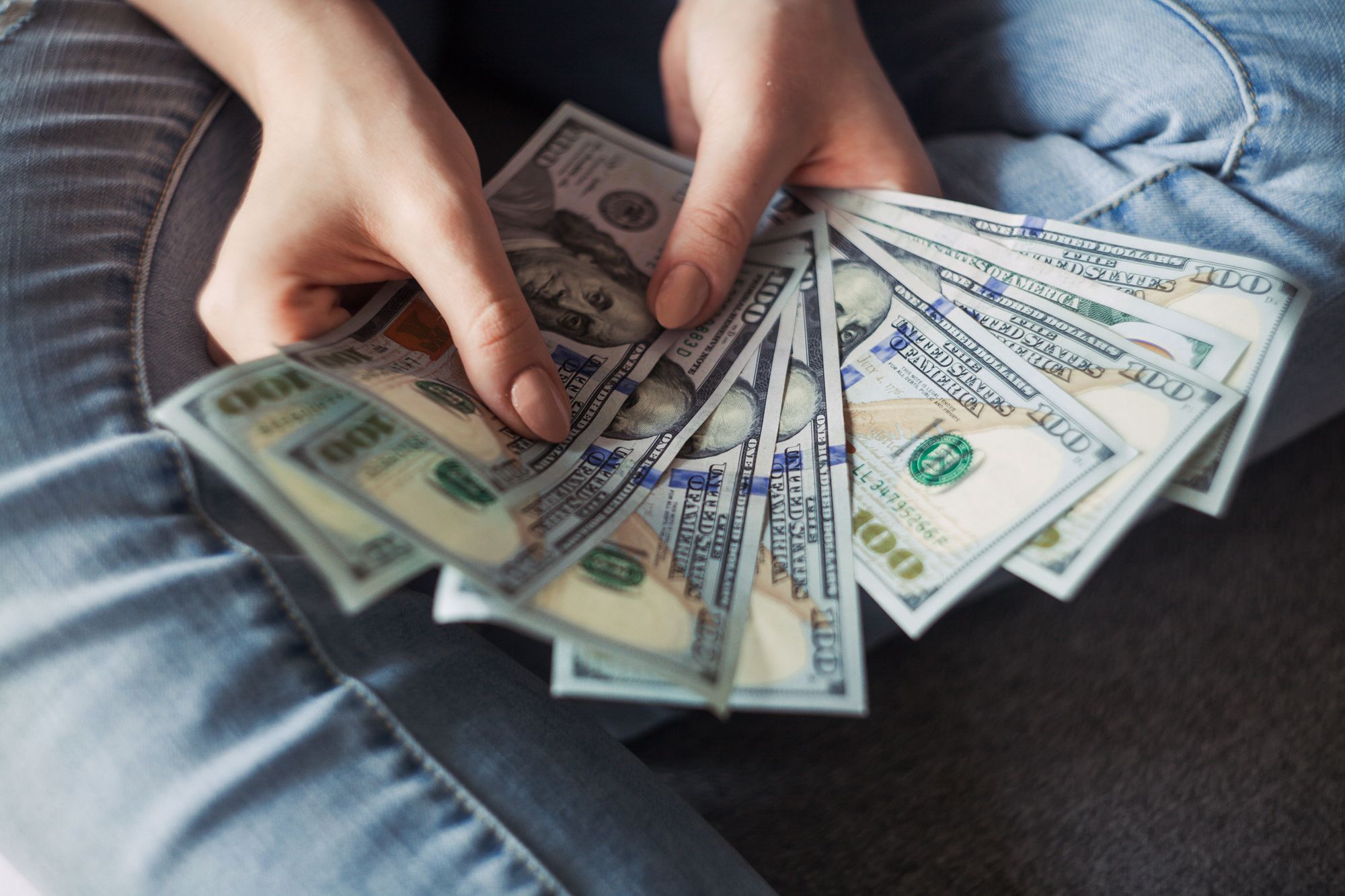 Working a single full-time job is no longer the standard operating procedure for many Americans. These days, it's all about the side hustle. Whether you drive for Uber or deliver groceries for Shipt, making ends meet nowadays often begins with earning extra income.
The saying goes, "Work smarter, not harder," but is that truly possible with a side hustle these days? After all, with so many people affected by the pandemic in terms of their careers, the field of remote work has been flooded recently. Is it still possible to earn money from a side gig?
The answer is "Yes!" Some of the highest-paying side gigs have actually allowed hustlers to quit their boring day jobs to succeed in a field they truly find rewarding. The best part about a side hustle for many people is that you have more control over your destiny. In fact, you could start your side gig as soon as you've finished reading this article.
This guide is your ultimate resource for finding a side gig. We'll introduce you to the world of earning extra money on the side and show you that you're not alone.
There are quite a few working-class folks out there who turn to their freelance work to achieve their financial goals. Because it is possible to succeed with the right side gig.
Side Hustles in the Gig Economy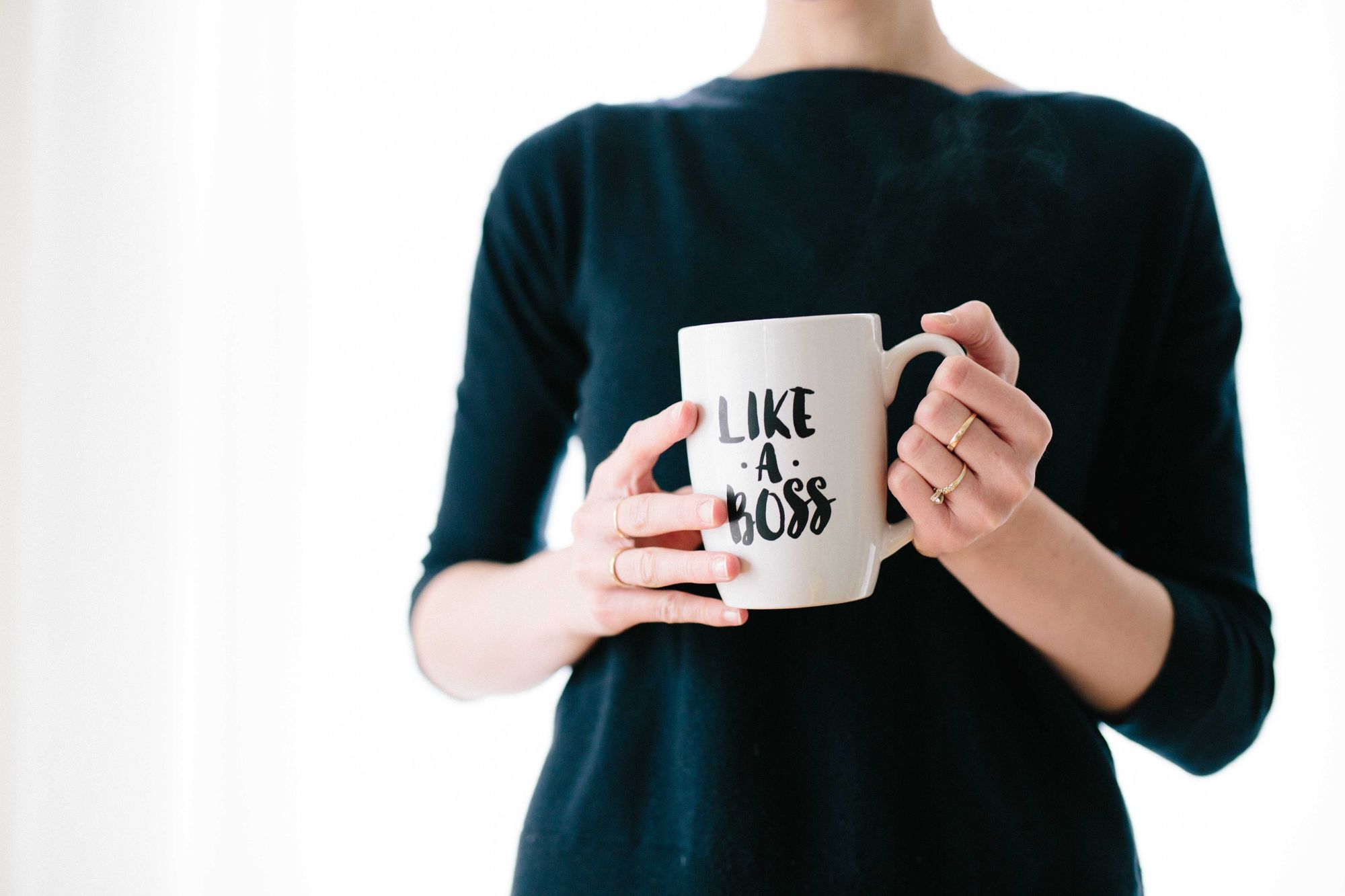 Before we get into the nitty-gritty, let's check out the lay of the land. When it comes to side hustles, Americans are spending anywhere from 12-15 hours per week working to earn extra income. Boil that down, and you're talking about spending 2-3 hours per weeknight working, on top of clocking in and out of a 9-5 day job. That's a lot of hustle!
The truth of the matter is that the gig economy isn't something that's poised to die, at least not in the near future. In fact, with the rise of pandemic and, subsequently, remote work possibilities, earning extra money from a side job has gotten easier in the past few years. Combine that with the average American's desire to achieve a better work-life balance, and you've got a perfect recipe for the evolution of work as we know it.
Many people consider side hustles to be more of a pastime, something you do to make a few bucks on the side. While that's certainly possible with the gig economy, most working Americans don't have the luxury of splurging with the additional money they earn from a side gig. 3 out of 10 Americans require the extra money from these part-time, flexible jobs to pay basic living costs.
With such a demand for side work, it's easy to understand why working a few extra hours each week can add up to a whole lot less financial stress. But how do you know if a side gig is a right move for you?
Freelance Market Research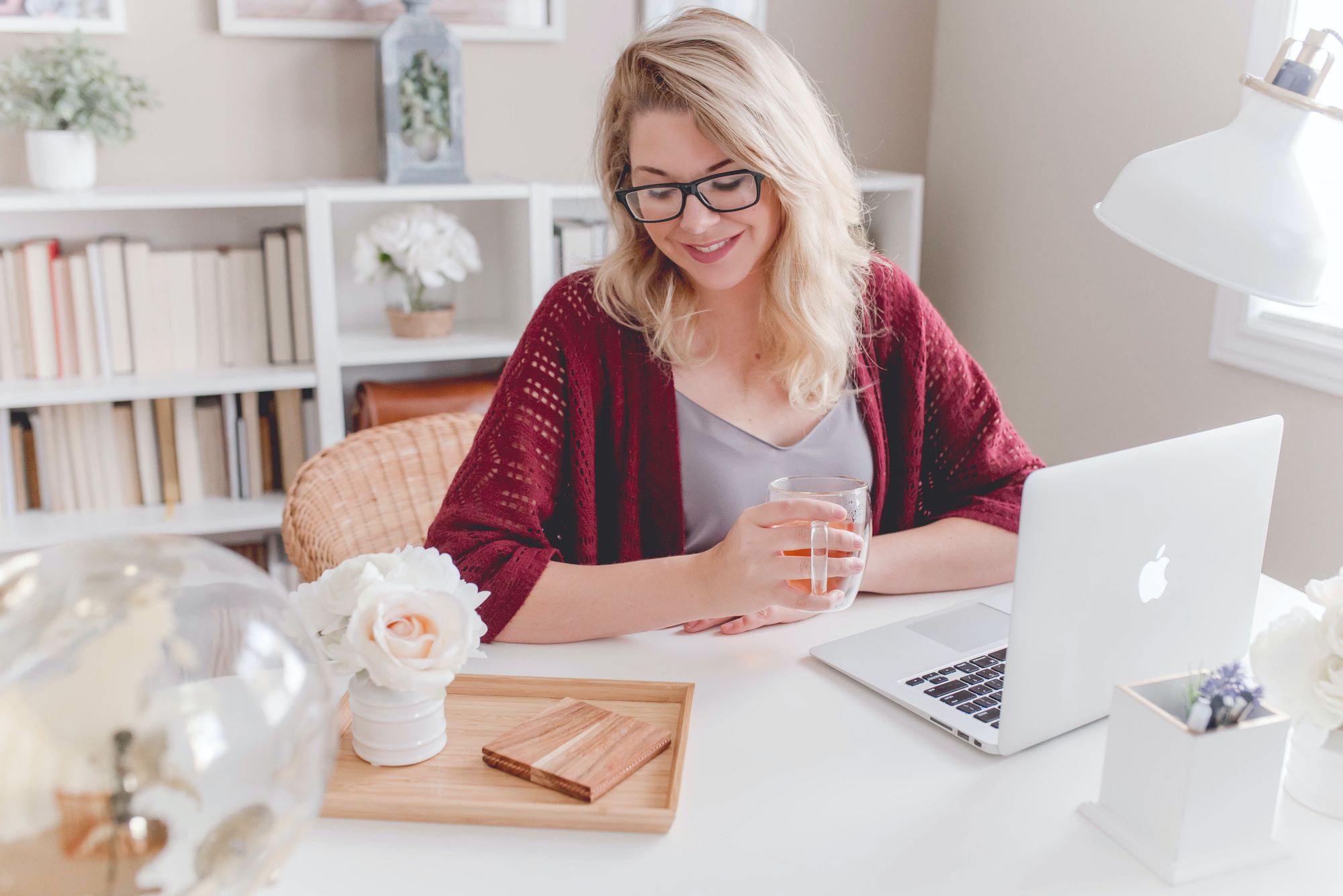 Figuring out what you're getting into with a side hustle is the first step in understanding what a successful one in the gig economy looks like.
This guide works as a great springboard from which you can research your chosen field or position and determine if you should devote more hours to it as a side gig.
However, you may want to ask yourself the following questions as well:
How many hours per week do I have to devote to a side hustle?
Will my side hustle alleviate stress or add to my current stress load?
What is my primary motivation in taking on a side hustle?
Will my chosen side hustle be able to replace my full-time day job? Is that something I want to work towards?
What tasks, crafts, hobbies, or other activities am I good at?
How can I differentiate myself from the masses in my particular field?
One great way to figure out if a side hustle is for you is to bounce the idea off your friends and loved ones. They're typically the ones most affected by taking on more hours working, so you may get more straightforward answers than you anticipated. At the same time, they could bring up specific points you hadn't thought of as well.
Determining a direction for your side hustle is critical in setting yourself up for success. For example, if you like to drive and don't mind talking to people, a side hustle as a driver for Uber might be a lucrative decision. However, if you prefer to stay home and interact with others through video chat, tutoring could be your cup of tea.
Taxes, Records, and Paperwork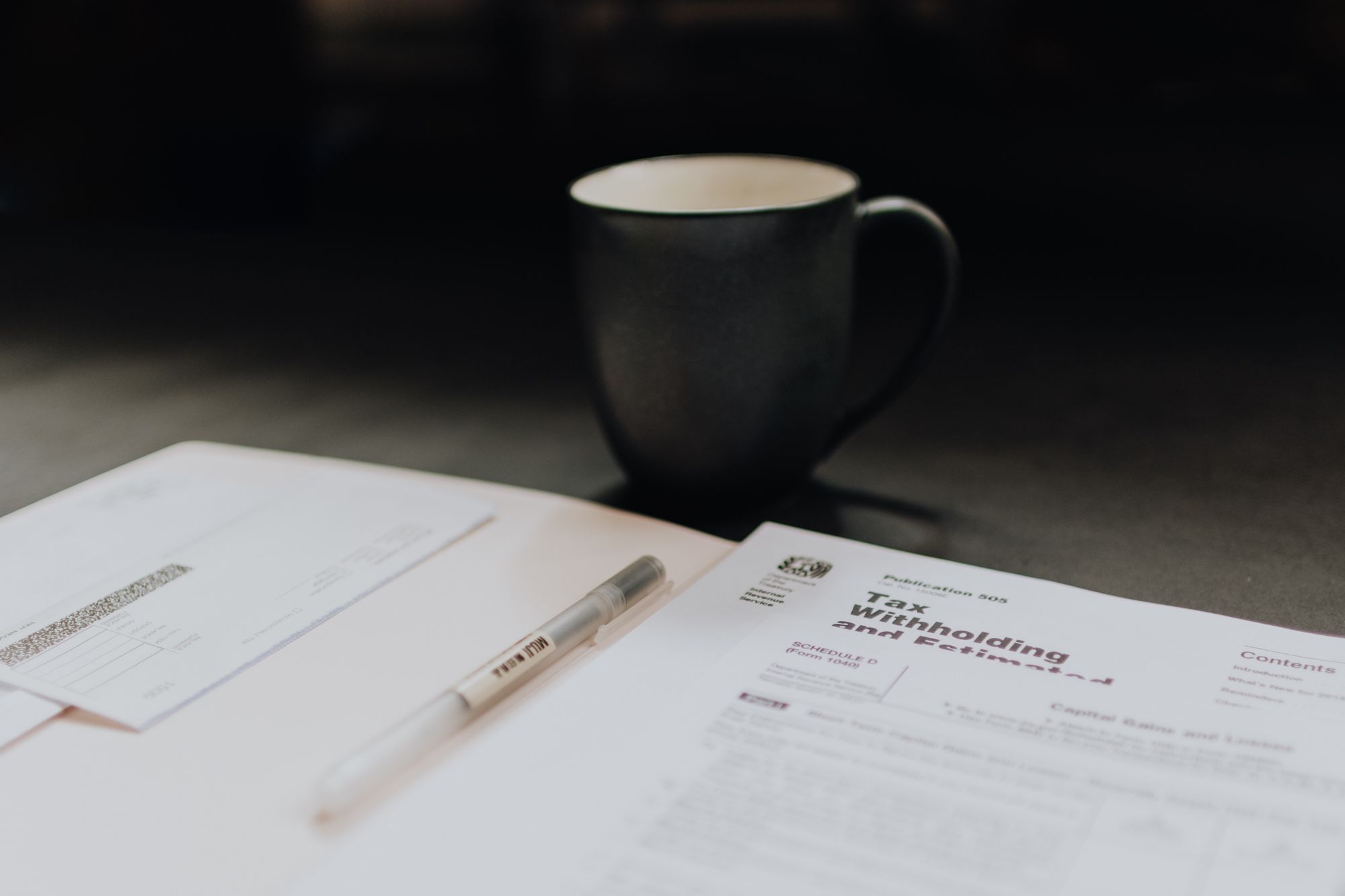 Besides checking in with yourself regarding your schedule and goals for a side hustle, you should also look into the necessary paperwork that goes along with that particular gig. This requirement varies depending on which hustle you choose, but it's ground you need to cover if you plan on moving forward.
For example, earning extra income requires you to file taxes on the income you've made in addition to your primary job. Typically this is classified as self-employed earnings, which are taxed at a different rate than your 9-5. That's because your 9-5 partners with you to pay taxes, so the burden on your paycheck is less.
At the same time, some side gigs may require specific documentation. If you are going to become a handyman for hire, you'll likely want to make sure your license is in order. Freelance writers on Upwork will need to file a W-9 with the company so Upwork can report earnings that correspond with your tax documentation files. E-commerce shops must ensure they pay appropriate taxes to the states in which they've sold merchandise, including the one in which they reside.
You must also consider non-governmental documentation, as some documents can significantly help with organization. For example, a pre-trip inspection checklist is perfect for truckers, while a desktop calendar can work for any freelancer.
No matter which category your side hustle falls under, you'll definitely need to keep track of your income.
Even setting up a basic Microsoft Excel worksheet can be enough to keep all those numbers straight. However, many side hustlers also invest in programs like Quickbooks or other freelance accountants to do their accounting for them.
Pros and Cons of Side Hustles
You may be asking yourself, "Why would I want to work even more when I could just look for a higher-paying position to replace my full-time job?" That's a fair question and one many side hustle workers have asked themselves.
To help you sort out the good from the bad, we've put together the following list of pros and cons. Feel free to create a table like this with your intended side gig, adding to the lists on each side as your particular situation warrants.
Pros of Taking on a Side Gig
Flexibility of setting your own hours, workspace, and commitments
Earning potential is practically unlimited
Diversity in income may help if you lose your day job suddenly
Vested interest in what you're working on, whether it's extra money, a lifelong passion, or whatever else may apply
No long-term commitment, so you can quit as soon as you want.
Learn new skills and meet new people
Cons of Taking on a Side Gig
Aftermath from the pandemic may have flooded your intended side hustle market, making it harder to stand out amongst the crowd
Income often varies from month to month and even week to week
Receiving (timely) payment can become an issue, especially if you're unfamiliar with payment processing platforms
No medical or other benefits typically offered
Once you get past the time commitment, side gigs are often worth the hard work you put into them. In fact, with more and more freelancers earning a living through their side gigs-turned-full-time job, it's even more motivation to work at it to succeed in doing what you love.
Popular Side Gig Jobs
Now we get to the really good part of the whole side hustle business: the actual side gig. That is where you get to pick what you'll be doing to earn that extra money to get you through.
Specialized Skills
Some of the best gig jobs aren't found on job board websites. In fact, they might be right in front of your face. For instance, let's say you're great at setting up websites. You can easily advertise those services for other freelancers like you who need a portfolio website, an e-commerce store, or even just a blog to get their name and word out there.
Alternatively, you can share your unique skills by teaching them. Here's where your college degree could come in handy. After all, over half of those who side hustle are bachelors- or masters-degree holders. If you're a math whiz who has no problem explaining the intricacies of trigonometry, you can bet there's a high school student in need of your tutoring.
Coaching also falls under this category. If you're passionate about helping others achieve their goals, don't get stuck in a 9-5 boosting someone else's numbers.
Use your drive and desire to see others succeed to create your own side hustle, which could easily replace your day job and flourish into a dream career.
You might even have hands-on capabilities that are suitable for things like interior design and home renovations. Thanks to specialist platforms like Joist's tile invoicing solution, you can turn DIY know-how into a viable side-hustle.
Services
The service industry has grown by leaps and bounds, but it's a great field to get into if you're looking for side work. In fact, even the term "service" has broadened to respond to the current gig economy.
For example, with the rise of smartphones, millennials are more adept at finding a side hustle online than their older and wiser counterparts. How many Instagram influencers are you following at the moment? With a single video, these quasi-celebrities could make hundreds of dollars based on your clicks and purchases.
Additional income earned on websites like Fiverr and Upwork stems broadly from help with PowerPoint presentations, drafting up business plans, scheduling out social media advertising, and even writing blog articles complete with affiliate links. Though it may not technically be passive income, earnings from these platforms are protected in case of any issues that may arise.
Food To Go

A recent statistic states that "at least 57.3 million Americans . . . turned to the gig economy as a means of making money." That means for many of them, planning out meals isn't at the top of the to-do list. If you're someone who knows your city streets and wants to make a buck zooming around town, food delivery jobs are right up your alley.
Some of the best food delivery jobs pay anywhere from $10-$20 an hour. Yes, companies like DoorDash, Instacart, and Uber Eats will pay you to pick up food and deliver it. Most companies also give their customers the option to tip their driver, so you could make bank just by delivering with a smile.
Take Advantage of Your Resources
Other gig jobs include selling or renting property you own, reselling items online, photography, and videography. Side gigs don't have to be complicated or even related to what you do in your free time. Instead, they can simply use what they have around them to make a few extra dollars.
For example, let's say you're on the train or bus for 30 minutes to an hour each day. In that time, you could be earning money using apps that pay via PayPal. All you have to do is sign up for survey sites such as Swagbucks, InboxDollars, Survey Junkie, MyPoints, and Ibotta. These companies reward you for answering questions about your spending habits, among other things. Many of them also offer the ability to earn money by watching videos, playing games, or even submitting receipts for cashback.
Earn Income Your Way
We hope you've found this guide on earning in the gig economy helpful in figuring out if it's the right move for you. Taking on additional work can put stress on you mentally and physically. At the same time, many freelancers take the opportunity to transition from their day job to a career they truly enjoy. In this gig economy, it's highly possible to create your own business and achieve financial success.