Top 5 Retail Strategies for Small to Medium Businesses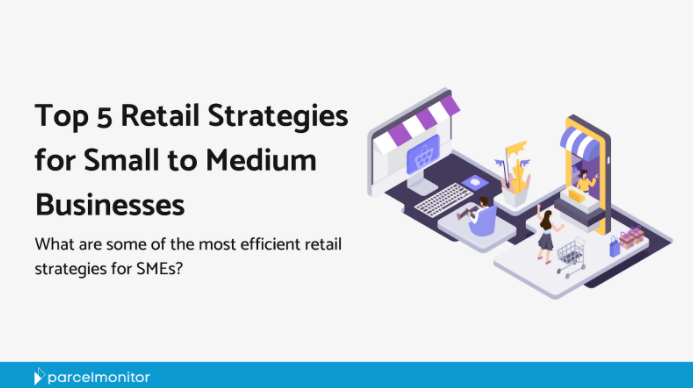 The retail landscape is constantly changing and evolving with different trends every day. It is hard enough for big retailers to stay afloat in this saturated market, let alone small and medium-sized enterprises (SMEs), many of which lack funding, databases and established sales channels to afford growth. So, the question now is "Are there any strategies to help them stay competitive?" or "What are some of the most efficient retail strategies for SMEs?". Let's find out!
Strategy 1: Emphasize on Your Value Proposition
The first and foremost retail strategy is defining your business's value proposition. It is ultimately what sets you apart from your competitors and convinces your prospects that you are the right provider for them. The more clearly you convey your main selling point, the easier it is for you to make a compelling argument. It is thus worth digging deep to ask yourself some questions such as "What do you do better than anyone in the industry?" or "Why do customers have to choose you instead of other enterprises?". Once you find out what truly adds value to your customers, you are able to stress it in your advertising and retail marketing, which would in turn help your business increase sales.
A great example of an SME adopting this retail strategy is Planet Fitness, a highly recognized fitness gym that aims to appeal to a wide audience; its target group ranges from casual gym goers to non-gym goers who find the standard fitness club setting intimidating and pricey.
Planet Fitness has successfully implemented this strategy by identifying its unique audience and their problems, before proceeding to explain how their offerings differ from the alternatives in the market. Through the 3 aforementioned steps in its "No Lunks Allowed" campaign, Planet Fitness has become one of the biggest and fastest-growing fitness centers in the United States.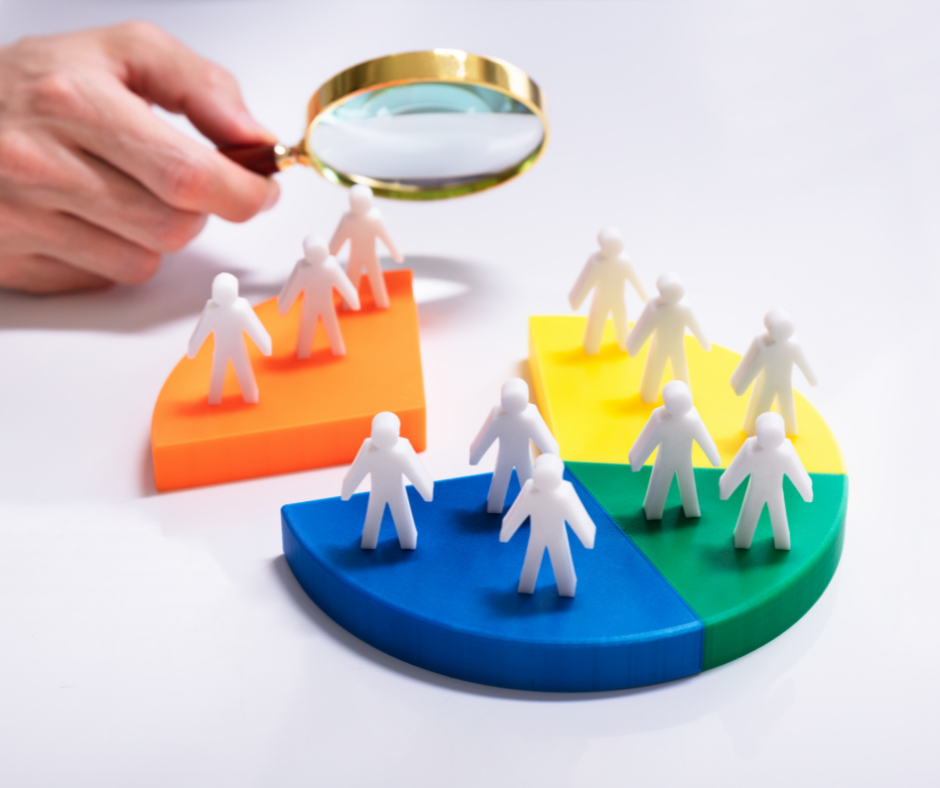 Strategy 2: Get Started on Market Segmentation
Market segmentation is the process of breaking down a larger market into smaller divisions based on demographic data, location, gender or purchasing behavior. This tactic has the potential to not only simplify your campaign planning, but also reveal new niche markets to target, and assist you in making the best use of your marketing resources.
This retail strategy is especially helpful for those offering a wide range of products and those who want to cut down on the cost of overall retail marketing. Clothing retailer Turnbull & Asser, for instance, utilizes transactional segmentation to separate its audience into 2 distinct subgroups: i) consumers who already have a set value of items in their carts and ii) those who do not.
By offering free shipping only to those who have hit a minimum amount, it will not only reduce incurred costs but also boost conversion rates on its online store. If you are considering this method, don't forget to conduct some prior research through email surveys, website analytics and purchase histories to maximize its success.
Strategy 3: Focus on Customer Retention
There is no dearth of research supporting the fact that it is much easier and more cost-saving to retain existing customers than to attract new ones. Besides, loyal buyers tend to spend significantly more on products and also help spread the word about your brand. Therefore, while new customer acquisition is important, customer retention should always be prioritized.
One popular way to achieve customer retention is by setting up digital loyalty programmes. They allow customers to gain points after purchasing and redeem them to coupons, discount vouchers or cash even. Consider using a generated dynamic QR code to track engagement and measure the success of your loyalty program. By gaining valuable data on customer behavior, you can improve retention efforts and better understand your customers.
This method would prompt first-time customers to make more purchases, transforming them into loyal ones, thus further boosting the revenue for SMEs. Chope, a Singapore-based online platform that connects diners and restaurants, has a free loyalty programme that rewards diners with points after having turned up for a reservation that they made. Members can collect "chope dollars" which can be exchanged for exciting rewards and they can slowly climb tiers to see their "earnings" multiply.
Strategy 4: Leverage Social Media to Create Online Presence
In this day and age, social media is no longer just a fun platform where people socialize and connect as it has become a powerful business tool as well.
Cultivating your brands on social media is a must for any small enterprise as it is a game changer that allows you to  communicate with customers and prospects on a new level; engage and reach potential audiences; build authority; and drive traffic to your website. SMEs can choose between some popular social sites, such as Facebook, Instagram, LinkedIn, and Twitter.
Whatever you select, remember to research carefully to find out where your potential customer base uses most. If not, you could very well be wasting a huge amount of resources without accomplishing anything.
Squire, a barbershop tech platform, is one of many SMEs that places a huge emphasis on social media activity. Having garnered a strong presence on Instagram (over 45k followers), Squire will find it easier to attract new customers to visit their website, download their app, and use their services.
As a result, Squire has quickly become a market leader in technology solutions for the barbershop industry nationwide. If you are looking to upgrade your social media marketing strategy, don't forget to check out this full e-commerce holiday calendar specially curated by Parcel Monitor!
Strategy 5: Foster the Right Partnerships
It is normal for SMEs to struggle in finding customers, which makes it all the more impossible to scale and expand. In that regard, fostering relationships with other businesses with similar target groups is an excellent way to get your name out there.
SMEs can also consider collaborating with established brands and leverage their existing business relationships to build brand recognition and attract new customers. With that being said, finding the perfect business partner does not come easy.
It is important to choose an enterprise that would not be in direct rivalry with your business. Instead, the collaboration company should be complementary to yours in order for their customers to be interested in your product or service.
To sum up, the 5 retail strategies outlined above are essential in promoting growth and sustainability of SMEs. With dedication, determination, and a touch of creativity, they would certainly be able to achieve many significant milestones in the journey of development. Last but not least, don't forget to check out these latest retail trends to stay ahead of competitors.
For more exclusive reports, insights, and interviews on the latest updates in e-commerce and logistics, follow Parcel Monitor on LinkedIn or join the community as a member.
About Parcel Monitor
Parcel Monitor is the leading platform for e-commerce logistics insights. By leveraging on our data capabilities, Parcel Monitor creates an open space for the ecosystem to discover, collaborate and innovate. Through data and the collective wisdom of the community, we believe we can inspire change in e-commerce logistics and deliver a better experience for consumers, merchants, and carriers.