Top 8 Ways to Improve Workplace Productivity with Machine Learning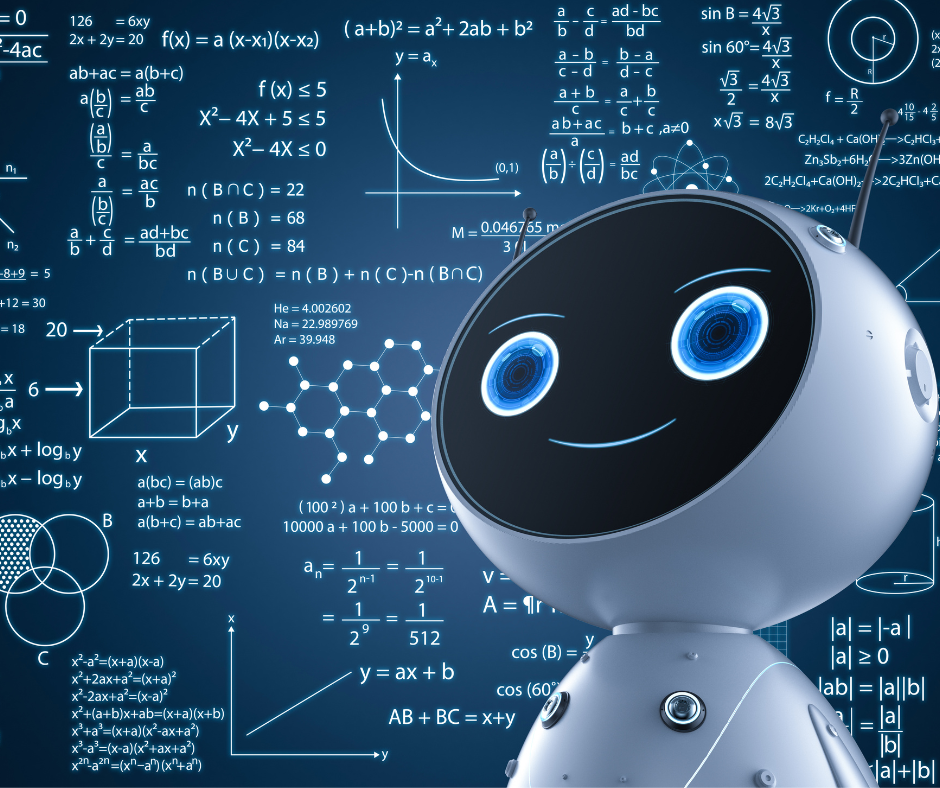 Artificial intelligence, based on machine learning (ML) platforms and big data, is increasingly penetrating into various business spheres and becoming a standard tool for optimizing business processes. Moreover, not only large corporations but also medium and small businesses are taking advantage of these opportunities.

Quality ML-based tools allow businesses to:

Increase productivity;
Reduce operational costs;
Increase employee satisfaction;
Automate routine tasks;
Improve customer satisfaction;
Reduce human error in analysis results and routine company operations.

According to Gartner, the use of AI in business has grown by more than 270% over the past 4 years alone. Moreover, such tools are used for different purposes in a wide range of activities, from marketing research to staff recruitment. In critical areas like online security, such technologies also show excellent results, e.g., machine learning in fraud detection.

Let's consider where and how machine learning is most often used.
Predictive Analytics

The combination of machine learning and the application of big data allows businesses to efficiently focus on leads (also known as "prospects") with maximum potential for success.

It's no secret that in today's environment, world-renowned corporations and even medium-sized businesses are accumulating vast amounts of data about customers and their behavior, as well as successful and unsuccessful transactions, etc. With the help of ML, AI-based systems today can analyze such data, recognize images and different types of objects, and, as a result, predict customer behavior.

Just imagine how much more effective your company's sales would be if your employees could know in advance which deals are more likely to result in successful transactions.

That is precisely what ML systems do, namely:

Analyze statistics;
Identify the most loyal customers;
Determine the most significant interest in the purchase;
Recommend leads with the highest probability of success.

Today such tools are increasingly becoming part of leading CRM systems, which allow sales departments to work in a comfortable and familiar environment, use all the advantages of sales tools, and get additional recommendations for working with leads.
Viewing and Retrieving Information

Working with information has always been a necessary routine procedure for business efficiency. But just imagine how much data modern business needs to handle!

For example, consider FHIR Server; just imagine how much information this platform accumulates about users' health! What about solutions in other niches that allow customers to use their features only after they register and provide personal data? It would be impossible to work manually with such a wealth of info.

Thus, to get enough information about the efficiency of your company, the popularity of your products, and customer satisfaction levels, as well as determine development priorities and current business problems, you need to carefully study statistics and performance metrics, as well as analyze large amounts of other related data.

The first step in solving such a complex issue was the usual automation and implementation of electronic document management. As a result, the impact of human error on the result was reduced, and managers/employees could quickly get their reports to analyze statistics properly.

Today, companies with large volumes of accumulated data are increasingly introducing the next step in the evolution of information handling - artificial intelligence and machine learning tools. These tools make it possible to identify hidden ideas in digital content and important information that humans may overlook when reviewing reports.

Simply put, AI not only analyzes regular business data extracted from documents for traditional reporting but also the documents themselves. Based on such data, the system then identifies details that people simply don't notice or analyze. As a result, the process of analyzing and collecting information itself becomes much faster, and the result is more efficient.

The ML technology has found its application in a variety of areas as follows:

Legal companies and departments;
Security (verification of e-signatures, employee background checks, etc.);
Contract intelligence;
Effective business management and much more.

That said, with ML tools, you can significantly accelerate and, at the same time, improve identity verification, which saves time for employees and improves the quality of analysis.

Additionally, such tools help identify numerous insights often lost in workflow analysis conducted by systems that focus exclusively on traditional analysis methods.
Smart Chatbots

Requirements for quality customer service are becoming more stringent every year. Customers are used to getting answers to their questions 24/7, and people are overfed with long waiting - they demand instant problem-solving. That is especially true at the initial stage of placing an order when a potential customer switches to competitors without waiting for a reply.
Even if you decide to expand your in-house support staff, this can only be done to a limited extent. Moreover, customer service teams often experience stress in the communication process, negatively affecting their motivation and work quality.

The automation of the initial stages of communication with contractors could be a solution to this problem. But, alas, using traditional chatbots does not always satisfy customers and often leads to negative emotions.

That is where machine learning chatbots can help. Especially considering their ability to learn and understand human language. Such conversational tools act smarter when recognizing tone, mood, and shades of meaning.

ML chatbots are used for the following purposes:

Collecting basic information about customers (incl. name, email, account information, basic information about the issue, etc.);
Answering typical questions based on query text analysis.

Intelligent query analysis has become a revolutionary solution that helps avoid customer dissatisfaction. ML chatbots not only ask clarifying questions to provide typical answers but can analyze the whole phrase of the customer to provide the most accurate solution.

Thus, it's not all about scripted actions based on keywords but about conversing more naturally.

ML chatbots are used in the following spheres:

E-commerce (to help with checkouts and provide answers to frequent customer questions);
Banking (to answer common questions related to the financial situation, transactions, account status, etc.);
Technical support (to help customers who don't really need human involvement, as their questions and problems are quite common).

There are a lot of ways businesses can use AI-powered chatbots. Most importantly, they help reduce support service expenses and increase customer satisfaction.
Improved Employee Satisfaction and Gamification

Implementing modern ML tools not only increases work efficiency but also positively affects employee satisfaction, as it eliminates routine operations that could not be automated by other means and saves time for truly interesting work.

At the same time, automating routines reduces the risk of human error and increases the quality of analysis. As a result, employees become more productive. Plus, they get fewer penalties and more financial rewards.

AI-powered tools can also help encourage participation with non-material rewards. Yes, we're talking about gamification. i.e., adding game mechanics into nongame environments is quite popular in modern business.

People gradually become bored with traditional competitions based on numerical indicators, such as the most significant sale or the highest number of processed tickets.

Systems that can do more fine-grained analysis can help you develop efficiency competitions that include a whole list of success metrics. As a result, your "employee of the month" will indeed be one. That, in turn, will reduce the number of grievances about unfair decisions from other people's perspectives.
Recruitment of Employees

Choosing the right candidates for a job is critical to the success of the business as a whole. Research shows that each corporate job offer attracts 250 resumes on average. Thus, HR experts need to review hundreds of resumes and CVs when looking for a candidate for a corporate job. And selecting the most qualified candidates is the hardest part of that job.

ML-powered software can quickly look through thousands of resumes and select only candidates with predetermined credentials, knowledge, and skills for your job openings. Furthermore, ML software helps combat human biases that often interfere with selection.

For example, ML systems can analyze the text of a job advertisement and highlight unfortunate phrases that may cause an adverse reaction from candidates. These may be phrases that are not conforming to traditional expectations or wording that hints at some kind of discrimination. ML applications for text analysis/analytics are sure to notice what a person might miss by accident.
Automated Call Management

If your secretary deals primarily with taking incoming calls and routing them to an appropriate department, or if you've had to hire dedicated employees to manage inbound and outbound phone calls, you should consider phone call management system automation to automate workflow.

Allow your employees to engage in more productive activities instead of constantly sitting by the phone waiting for a call. An automated machine-learning-based call management system, like intelligent chatbots, can independently get essential information from the customer and forward the call to the right employee.

For this, the system will receive information in voice communication mode:

Contact information: full name of the caller, their phone number, or other vital information;
Reason: the call may be recorded and, based on the analysis of keywords and phrases, the recipient of the call is determined;
If employee participation is not required to answer the question, the system will handle everything independently;
If the caller has not received the necessary information after answering from the automated system, they will be redirected to the employee in charge.

Thus, considerable savings can be achieved by eliminating the need for home telephone system dispatchers, whereas the secretary and/or other assistants will be able to focus on their direct responsibilities. The only issue in this case would be if the caller is using a toll free number, so the system can't detect the contact information.

At the same time, unlike traditional "answering machines" designed to answer typical questions, the intelligent AI system does not cause negative emotions simply because it clearly "understands" the caller's problem without too many additional questions and can provide the best solution.
Supply Chain Optimization

Machine learning allows information systems to analyze existing logistics solutions, identify stages of inefficiency, and suggest their optimization.

Algorithms can not only improve the quality of traditional supply chains but also solve complex issues and prevent failures associated with external factors. A supply chain software development company can leverage machine learning to enhance logistics solutions, predicting disruptions and suggesting optimal alternatives in real time.

For example, based on an analysis of news feeds and social media, the system finds out that there has been a fire at an important supplier's facility. In this event, the system will immediately notify responsible employees about the problem and suggest the most suitable alternative supply chain.
Fraud Detection

According to statistics, these days, fraud is the number one reason why companies lose about 5% of their revenues every year. Artificial intelligence makes it possible to significantly reduce the number of such losses or even eliminate the problem. In this case, the more data the organization can provide for machine learning, the higher the effectiveness of AI will be. In addition, the accumulation of new data (while the system is running) with the help of data labeling tools will also positively impact the quality of performance.

In this case, AI creates models based on historical transactions and examines information from social networks or other online sources. As a result, images to identify anomalies, exceptions, and other atypical cases can be recognized. This helps identify and prevent fraudulent transactions in real-time, even in cases where the type of fraud is unknown to the system.

For example, a bank stores data on typical transactions for each customer. If any unusual activity is detected, the bank can suspend the transaction, request additional confirmation, or ensure the legality of the actions in some other way. As a result, the bank and many of its customers will receive additional protection.

So, with ML, RPA, and AI, you can also instill your user's confidence in your service by giving them enhanced data protection. Consider insurance technology consulting firms' offerings to learn more about them.
Bottom Line

This article provided a small list of benefits that artificial intelligence and machine learning can offer to businesses. These technologies are already being used much more extensively today. The technology will continue to develop rapidly and be implemented in various business spheres.

That said, you can already improve your business efficiency by reducing the cost of routine activities. The same goes for employee and customer satisfaction, quality of service, and business management efficiency. This can be achieved by hiring a virtual assistant for your business.

Author Bio:

Dmytro Sokhach is an entrepreneur and the 6-Figure Flipper Club member. Founded Admix Global (web agency) that builds websites makes them profitable and sells them as business