Top Five Software Tester Providers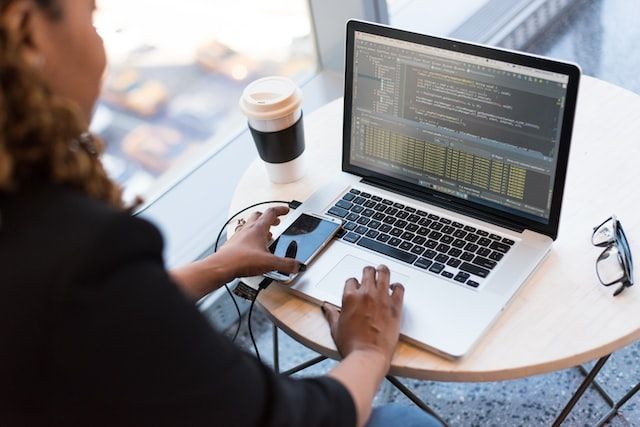 People are embracing digital technology like never before, post the pandemic. From making payments to ordering food, there is a growing dependence on software and apps worldwide.

Apps and software that provide a unique, superior UX and bug-free experience while being easy to use are very much in demand.
However, for a software product to run successfully in the market, it must be without any errors or glitches. Users will not hesitate to stop using a particular software or app and post bad reviews if it does not meet their expectations or has too many bugs. The need of the hour for businesses is to ensure the software they create works as designed and is in line with consumer expectations.

That's where software testing plays a significant role.

It is the one thing that no business can afford to forego in today's competitive tech landscape.

You must have the software thoroughly tested by a professional to make sure it offers users a frictionless experience. However, hiring a QA engineer is a tedious and time-consuming process, as finding the right fit for your company with all the latest testing skills is highly challenging. Furthermore, hiring an in-house software tester for your small business might be very expensive and make the whole project unviable.

The only way businesses can ensure that their software testing is efficient in terms of time, accuracy, cost, and precision is through QA outsourcing. It allows businesses to concentrate on their core competencies while the testing is handled by professionals skilled in software testing.

However, given the different testing parameters, tools, techniques, and costs, selecting the ideal software testing outsourcing company to partner with can be pretty challenging. It requires extensive research on the business owner's behalf before they can make a knowledgeable, well-informed decision.

To make this part of the journey easy, we have listed the top five software testing outsourcing companies you can choose from for your business.

Top Five Software Testing Outsourcing Companies Worldwide

Wishup
Image Source: Wishup.co

Wishup is a platform for startups, self-employed professionals, and small businesses to hire pre-screened, industry-experienced, remote employees trained in over 200 skill sets. Besides virtual assistants and bookkeeping assistants, Wishup also offers software testers you can onboard in less than 24 hours.

Given the time and money involved in recruiting high-quality software/QA testers, Wishup offers a simple, hassle-free experience for recruiting your software testing team. It follows a stringent screening process, selecting only the top 1% of all applications it receives.

With Wishup, you don't have to worry about long-term commitments or overheads associated with on-site employees.

Benefits of hiring software testers from Wishup.

24-Hour Onboarding
Industry Experienced Professionals
Vetted, Highly Qualified Software Testers
No-Questions-Asked Refund/Replacement Policy
Skilled In Multiple Software Testing Tools
Deep Comprehension Of Company Dynamics

Upwork

Image Source: Upwork.com

One of the most prominent freelance marketplaces in the world, Upwork, links countless companies with local freelancers worldwide. It offers a robust, trust-driven platform to everyone from one-person startups to companies enabling businesses and freelancers to collaborate in novel ways that unleash their potential.

The company aims to open up economic opportunities so people can live better lives. Over 8000 skills are divided into categories by the community of independent workers using Upwork, including software development and testing, creative and design, finance and accounting, consulting, operations, and customer support.

Its recruiters hand-pick technical talent from among the millions of freelancers working remotely worldwide who are accustomed to assisting businesses in achieving their objectives.

To ensure they'll fit in and are prepared to start testing from day one of onboarding, the company screens candidates for both hard and soft technical skills.

Finding the right talent using an IT staffing agency might take you months. However, it takes Upwork only a few days to offer you software testing services. Additionally, there is no financial commitment until you select the ideal applicant.

The main advantages include:

A Global Talent Pool
A Web-Based Team Area
An Integrated Invoice Calculator

Toptal

Image Source: Toptal

Toptal, a global talent network for business, design, and technology professionals, enables businesses to scale their teams as needed. With an unmatched success rate, it provides knowledge and top-notch solutions to many clients.

Various skill sets, experiences, and backgrounds are hosted on its platform. For example, freelancers include product managers, project managers, software engineers, user experience designers, and finance specialists.

Upwork's Software Testers have years of experience in usability testing, process testing, security testing, tool testing, and developing functional testing methodologies to guarantee the high quality and scalability of software products. In addition, qa outsourcing from Toptal enables companies to bolster their software development teams and shorten time-to-market.

The software testing outsourcing company thoroughly screens its QA testers to ensure you get the best talent. As a result, each year, fewer than 3% of people who apply to join the Toptal network are accepted. Furthermore, you can begin working with the Software Tester within 48 hours.

The key advantages include:

Expert Testers
Vetted Talent Network
Personalized Experience

ScienceSoft USA Corporation

Image Source: ScienceSoft

ScienceSoft, headquartered in Texas, was founded in 1989 and has additional offices in the EU and Eastern Europe. It serves clients in more than 40 nations, ranging from small to mid-sized businesses.

ScienceSoft has completed over 400 quality assurance projects. Its dedicated team of over 75 full-time Software Testers has experience completing challenging software testing projects. Additionally, it has a built-in center of excellence for testing services.

Its QA and software testing services work to guarantee that your software fully satisfies user expectations and corresponding requirements. To help clients deliver high-quality software in timely releases, ScienceSoft offers a full range of QA services under strict time constraints.

This software testing outsourcing company provides functional, performance, usability, accessibility, compatibility, and security testing, as well as manual testing and test automation (Selenium, Appium, Microsoft Coded UI Tests) for SaaS, web, mobile, and desktop applications.

The main benefits include:

Ensured Testing Quality And Data Security
Transparent Reporting
A Three-Day Onboarding Process
Business Continuity

InfoStride

Image Source: InfoStride

InfoStride is a full-service technology and business solutions provider with headquarters in the United States and an offshore development center in India. Through its consulting expertise and software testing services, it collaborates with clients to support their digital initiatives conception, execution, and acceleration.

The company is exceptional at turning business challenges into opportunities for success, thanks to its expertise across all major industries and support from a global team of qualified professionals.

The company's QA experts are skilled in the full range of software testing services. As a result, they can thoroughly examine your software product and focus on specific elements that are important to you.

It uses manual and automated testing techniques to increase test automation coverage and maturity to produce viable and profitable software.

The Infostride team uses proven testing methodologies to ensure a software product performs as intended, from design to performance. The business also assists clients in selecting the best tools for their software testing environment and maximizes these solutions to achieve the highest return on investment. In addition, the company has practical experience using modern QA automation tools, frameworks, platforms, and technologies.

The core advantages include:

Expert Software Testing
Specialized QA Services

Hiring remote software testing professionals is the key to a superior consumer experience

Software testing is critical. It enhances the consistency and performance of your product and further releases. The main advantage of testing is discovering and eliminating errors, thereby creating a superior UX experience for users. Testing also enables developers and testers to compare actual outcomes to raise quality. However, it is a methodical and repetitive process, so carrying it out internally can be expensive and take considerable time.

Hiring remote software testers for your software testing requirements can help you focus on core business operations while offering customers a high-quality and robust software product at the same time.

Wishup offers the best software testers for a fraction of the cost it would take you to hire an on-site software testing team. Moreover, our software testers are acquainted with the latest technologies and tools, so you don't need to spend time and money upgrading their skills or training them.

If you would like to know more about our software testers, we suggest you browse through the profiles of our QA Testers or send us a mail at [email protected] to book a free consultation.