Top 10+ remote working tools for virtual assistants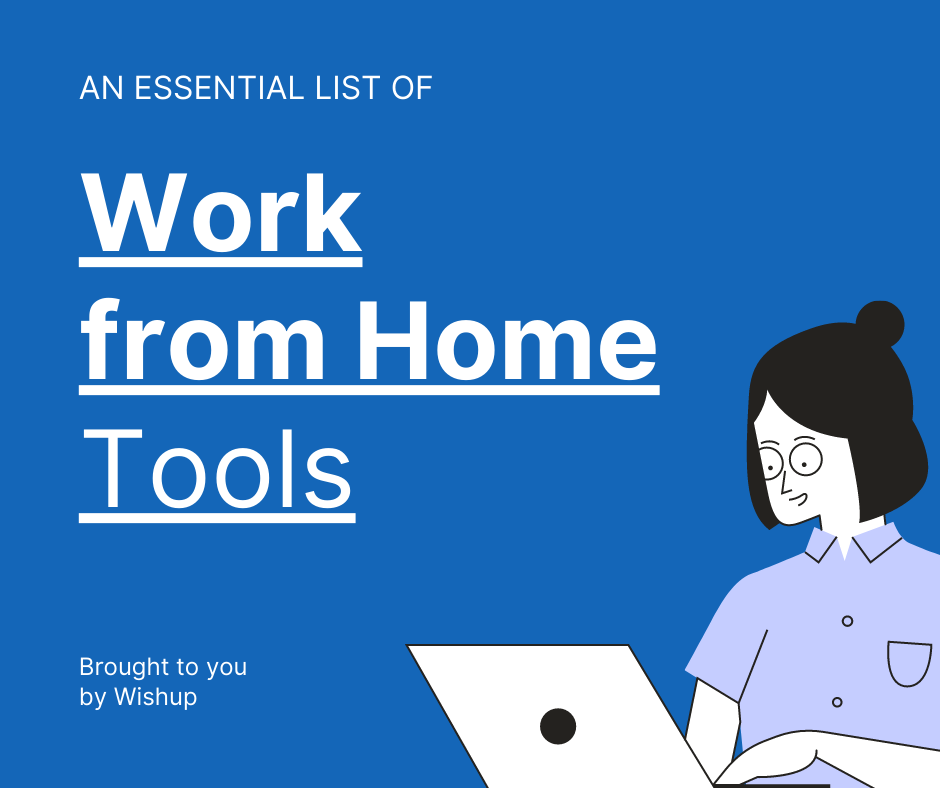 Working remotely has become the new norm ever since the pandemic of 2020 hit us. In the current scenario, remote work has quickly evolved from a standard of measure for safety and social distancing to the desired method of work and operations. As a result, organizations, entrepreneurs, and virtual assistants are beginning to understand the advantages of working remotely.
The possibility of remote work has created new global management and productivity opportunities. In addition, finding and hiring qualified individuals to assist you with your work is now more straightforward with the help of online hiring and work exchange.
That is the reason why so many business owners, project managers, and directors have started employing virtual assistants. In essence, a virtual assistant (VA) is a professional who works for you remotely to complete tasks that you would prefer to outsource rather than handle yourself. You could choose to work with many VAs on various projects or various duties related to a single project.
An excellent method to lessen your workload is to hire VAs. But remember that you are ultimately in charge of and overseeing the tasks that the VAs help you with. That implies that you can't entirely abdicate responsibility for the duties you assign to others.
You must oversee your virtual assistants. Working tools for managing virtual assistants are a practical method for streamlining activities and optimizing the overall process. To help you get the most out of your virtual assistants, we've listed thirteen working tools that you can use to streamline tasks and increase productivity.
12 Tools For Virtual Assistants in 2022
Chanty
Chanty is a team collaboration and communication tool that helps increase your productivity and organize all your work-related tasks. With Chanty, your VAs can turn any message into a task and set due dates to it while you can track and assign these tasks side by side.
That's not it – if you or your VAs want to explain something in detail, you can have a video or audio call and even send voice messages if you can't take a call.
The screen sharing feature lets you and the team explain everything in more detail as they show you visuals of their progress or give a presentation for review.
On the other hand, it lets you view all your tasks in rows and columns, giving you a cleaner look at your roadmap's progress.
Chanty also offers a Teambook that helps keep all your conversations, tasks, pinned messages, and every other content you share in one place.
No matter which industry you are from, Chanty is an all-in-one solution for your ultimate working tool.

ClickUp
ClickUp is an all-in-one project management software that also offers scheduling, reporting your tasks and progress.
Like other working tools in the market, ClickUp has strong integrations that let you manage tasks, define goals, and import data.
To communicate better with your teammates and VAs, you may make wikis, how-to manuals, and process documentation using the Docs integration. Further, you can link them to tasks to access everything from a single location.
ClickUp can be fully customized to work for the type of team you manage, allowing them to prepare, coordinate, and engage using the same working tool.
Calendly
Calendly is a meeting scheduling tool that coordinates your meeting schedule in the most convenient manner. All you have to do is email customers a customized meeting link from your calendly account, and they will be able to schedule a time with you without having to synchronize their personal calendars. Other people have the choice to connect calendly to their personal calendars, such as Google Calendar.
The stress that comes with collaborating with customers and colleagues is significantly reduced through Calendly. As a result, you can spend more time working on the other things that need your focus while having fewer emails to send and receive!
ProofHub
ProofHub is another working tool that VAs can use to enhance their projects. With the help of ProofHub, VAs can let team members participate in tasks and conversations, create unique processes and let them know via chats, announcements, or mentions about any progress.
VAs can also simply transition between Table, Kanban, or Gantt chart views to gain new insights into the projects. Notes, proofreading tools, and reporting capabilities can all be used to help you alter a project's course if it is at risk of running over budget.
Hive
According to Hive, teams may work more quickly. It is an all-inclusive project management application made for various working styles. Hive allows you to see project schedules, monitor baselines, and carry out detailed plans in Gantt view. Find out quickly how your team is progressing and who is in charge of what.
Create projects for your team to work on in just a few clicks. Utilize the time sheets and monitoring available on the project homepage to keep tabs on your team's performance. With Hive Notes for Meetings, you can benefit from collaborative notes and task tracking, make your meetings interesting and interactive, and always end with clear next actions.
Canva
Like content development, graphic design needs expertise and experience that are above what the majority of VAs will have. It is also subjective. For experienced designers, platforms like Adobe Creative Cloud offer sophisticated, professional capabilities. However, after professionals have created the graphics, VAs frequently handle them.
Canva is a fantastic tool for doing that. Canva is user-friendly, offers a free edition, and offers a large selection of stock photos, videos, and designs. If you want elevated assets, you can subscribe to a paid version.
A picture is worth a thousand words, and effective imagery is essential to communicating your ideas. Your VA will be able to do more advanced visual work as they become familiar with your company, its story, and its clients.
Read our blog: The story behind Canva's success.
Togetherplatform.com
Encourage employee growth by providing them with beneficial mentoring opportunities.
A mentorship program called Together Software intelligently pairs each employee with the top employee in your company for them to learn from. As a result, one may measure, encourage, and drive performance through connections centered on growth.
The coaching software from Together makes it simple to gather essential data. For example, building employee profiles on the platform is simple by using pre-existing HRIS software data and a registration form.
Employees can connect more and spend less time fiddling with technology because of its simplicity. In addition, growth-focused dialogues are ensured by the guided mentorship programs' usage of handbooks, courses, articles, and videos.
Time Doctor
With the help of Time Doctor, you may monitor how much time each VA spends working. It enables you to determine whether they make the most of the time they charge you. You can access productivity reports from the tool to sustain the comments you give your VAs. You can keep an eye on how much time they spend—productively and unproductively.
Additionally, it reveals how much time they devote to a specific activity or project. That makes it easier for you to determine how much effort may be attributed to a specific project, which can be helpful for invoicing. If you compensate your VAs hourly, the tool provides important time records for payments.
Proprofsproject.com
ProProfs project is a one-stop shop for all your project management requirements, from conception to conclusion. It enables team collaboration so that everyone is always on the same page. To make your projects successful, you can quickly share task feedback, produce meaningful reports, and take your next step from a single dashboard.
The shared calendar in their online project planning tool allows you to schedule projects and assign tasks. Calendar programs like Outlook, Google Calendar, or iCal should be used to sync milestones. Analyze who is working on what with an easy-to-use dashboard. To effectively meet deadlines, you can also use Gantt charts to track the development of your projects.
Zoho Books
The Zoho ecosystem includes Zoho Books, a cloud-based bookkeeping and accounting platform geared toward small and mid-sized businesses. You can submit estimates in addition to creating invoices, accepting payments, and monitoring spending.
Another innovative feature of Zoho Books is the ability to remind clients who haven't paid their bills yet automatically. This function can help you save a lot of time. In addition, this feature makes it simple for your virtual assistant to remind your customer to make payments.
Additionally, it includes many helpful functions, including contact management, inventory management, and time monitoring.
Buffer
With the help of the social media application Buffer, you can access all of your social media accounts from one place. Your social media profiles may be managed in Buffer by you, your VA, or your marketing team. Your VAs can schedule social media posts using the publish tool and save them for your approval using the approval option.
The best thing about Buffer is that all social media posts created by different VAs or other team members will be disseminated according to the predetermined publishing schedule. So you can see them all at once in this method.
GetVoIP
With 300 verified service providers, VoIP is an excellent platform for choosing VoIP providers. They connect you with prescreened VoIP providers and assist you in choosing the best VoIP phone system for your requirements.
They can find comprehensive proprietary recommendations for buying wiser through detailed evaluation to make the most of your VoIP software.
That's not all; using their QuoteMatch tool, they will search through many VoIP providers to locate the prescreened matches that best suit your needs. Then, as you construct a profile, you can simply limit down VoIP solutions to meet your unique demands, objectives, and budget. That gives you access to customized results.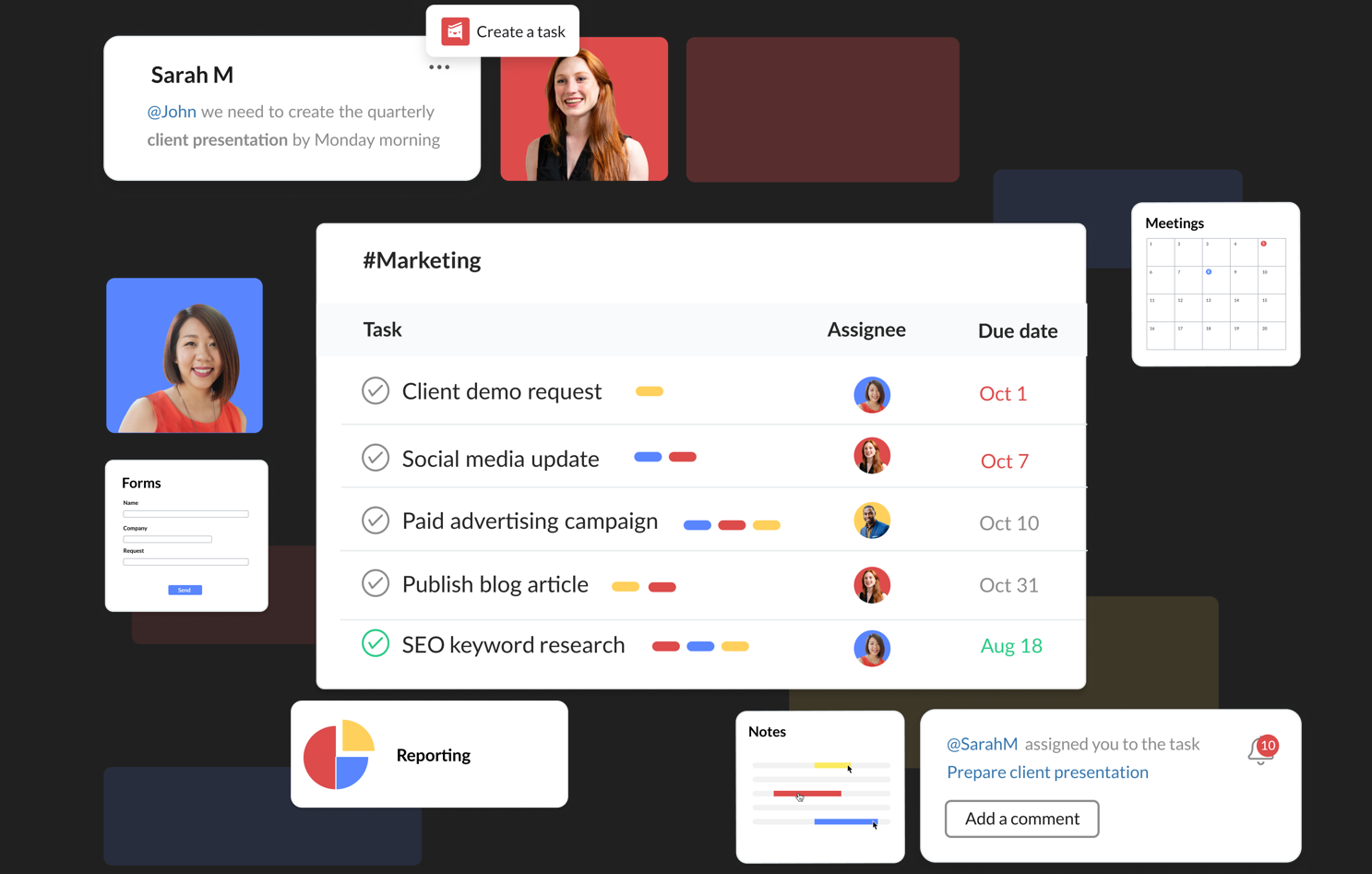 Workast is a task management app for teams that use Slack and Webex.
Tasks can be assigned to team members, due dates set, and reminders sent to team members through Slack or Webex when a task is due. Workast has advanced task management features in a web and mobile app which includes templates, custom fields, recurring due dates, kanban boards, Gantt charts, task dependencies, and more.
Wrap Up!
The VAs and executives can use the working tools listed in this blog to help with their remote tasks. Each tool is designed for a specific reason and can help VAs to complete their tasks and meet deadlines.
Working remotely can be less stressful and more collaborative as you use these tools to help you become more productive and organized. Because you can manage and measure the tasks assigned, virtual assistant tools enable you to delegate tasks to VAs while guaranteeing accountability. They enable your VAs to take on duties that lighten your load and do them without sacrificing quality or efficiency. These tools are essential for you and your remote team if you plan to work remotely in 2022 and hire virtual assistants.