Personal Assistant Tools: Top Tools For Personal Assistants in 2023
Being a personal assistant might seem easy, a job where one handles some basic tasks and assists their manager with their work routine.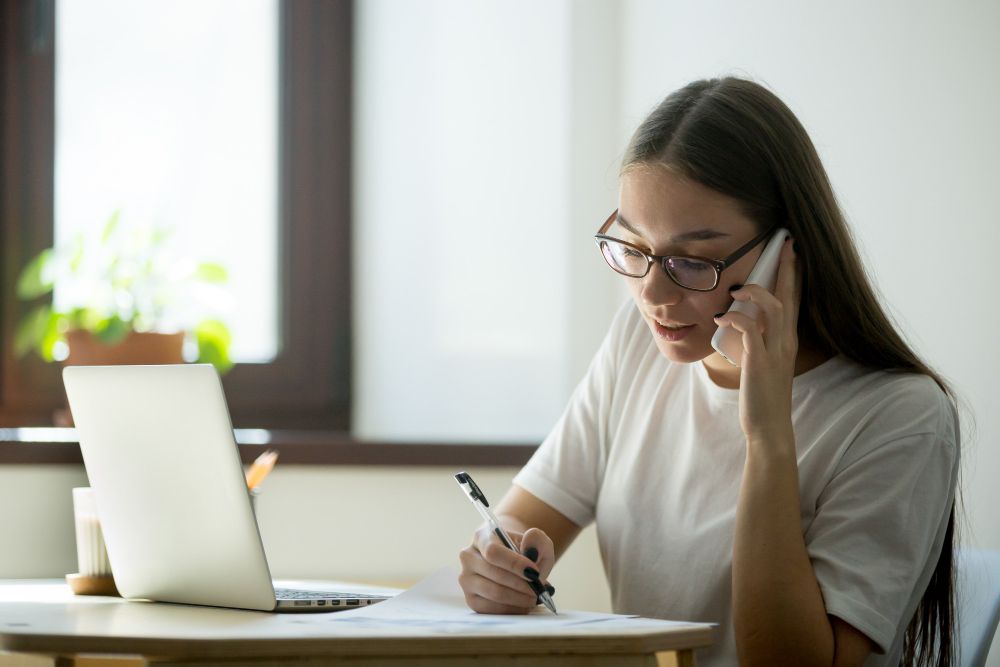 Being a personal assistant is not easy. A PA should have good communication skills and professional behavior. They are an extension of their manager and should look dignified.
PAs have to manage multiple tasks simultaneously. They have to offer administrative support to senior managers.
Personal Assitants are also responsible for managing travel plans, drafting communications, and handling the manager's emails.

Handling all these duties alone can become difficult for PAs. This is where personal assistant tools come into the picture.
The tools help PAs to schedule calls, organize meetings, and plan travel arrangements. This will reduce their workload. It will also improve productivity.
In this blog, we have gathered some of the tools need for a personal assistant for you.
Personal Assistant Job Titles
Personal Assistant
A personal assistant helps a particular individual with daily personal or business tasks. For example, a PA assists people with time management, note-taking, answering calls, and scheduling meetings.
Virtual Personal Assistant
A virtual personal assistant performs all duties of an in-house PA in a remote setting. They may also offer help with marketing and social media tasks.
Personal Executive Assistant
Personal executive virtual assistants assist C-level managers in clerical and administrative tasks. In addition, they enable these managers to focus on critical growth-related tasks.
Administrative Assistant
A virtual administrative assistant offers administrative and clerical support in an office. They support visitors, answer calls, draft documents, and schedule meetings. In addition, they perform inventory management and make travel arrangements.
Personal Secretary
A personal secretary is similar to a personal assistant. They offer clerical, administrative, and managerial support to a particular individual.
Office Manager
An office manager is someone in charge of the administrative tasks in a business. They maintain administrative systems, oversee staff, and communicate with different departments.
Personal Concierge
A personal concierge is a kind of lifestyle manager. They are professional and quick problem solvers. They help clients with a wide range of personal and professional tasks.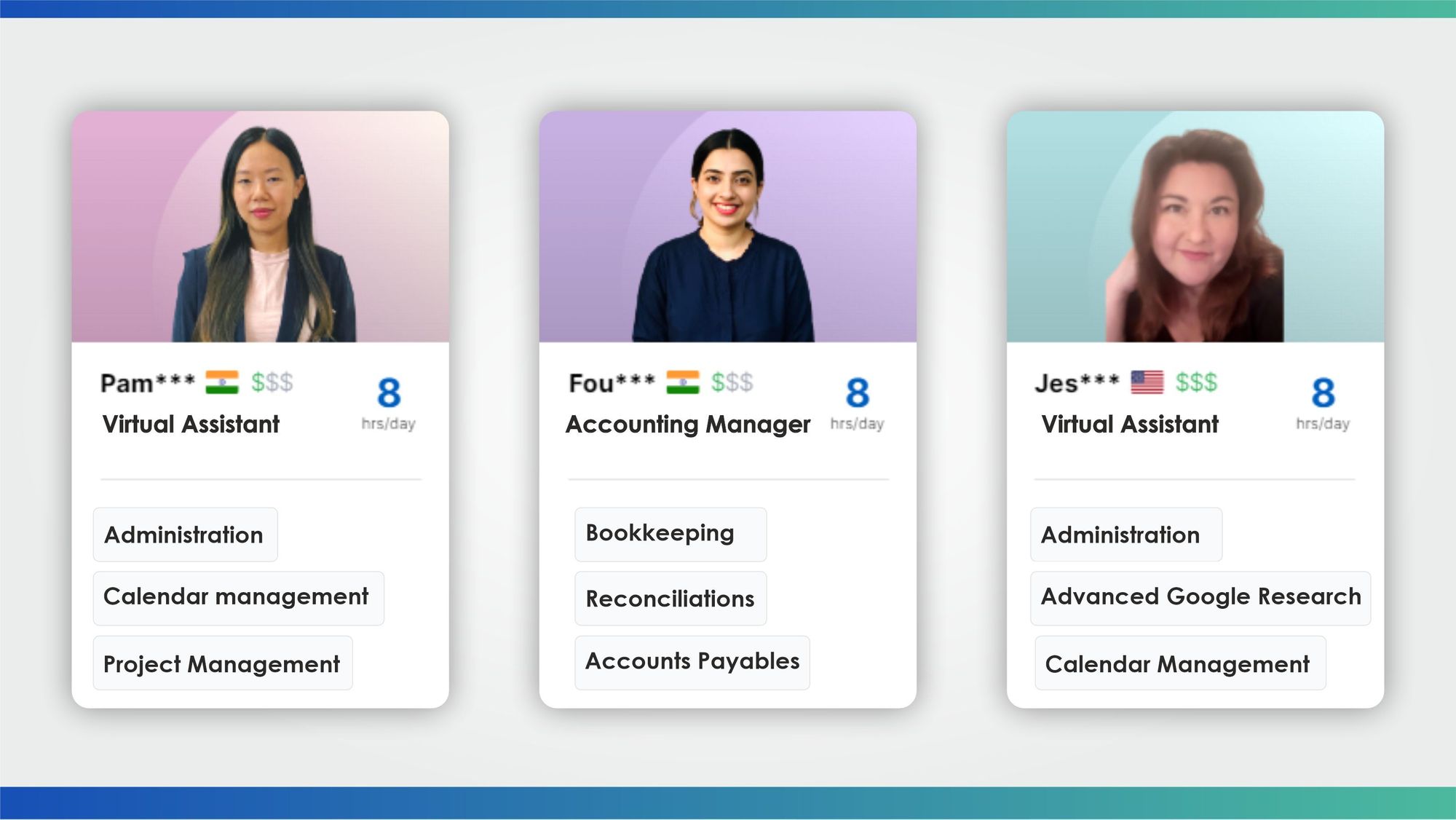 Top Personal Assistant Tools in 2023
A PA is a resourceful and efficient individual. But they need the help of personal assistant tools to manage all tasks successfully.
The tools for a personal assistant make the work of a PA easier. PAs can streamline and automate their business processes using them.
It reduces workload and frees up their time. PAs can use this time to focus on tasks needing more human touch.
Communication Tools
Slack is among the best apps for personal assistants that connects your entire team. This platform allows users to share files, schedule notifications, and conduct huddle meetings.
Slack allows users to make separate channels for separate projects. You can give out details to every member of the team quickly. This will improve productivity.
A free version is available with almost all essential functions.
Business+ plan: $12.50/month
Pro version: $6.67/month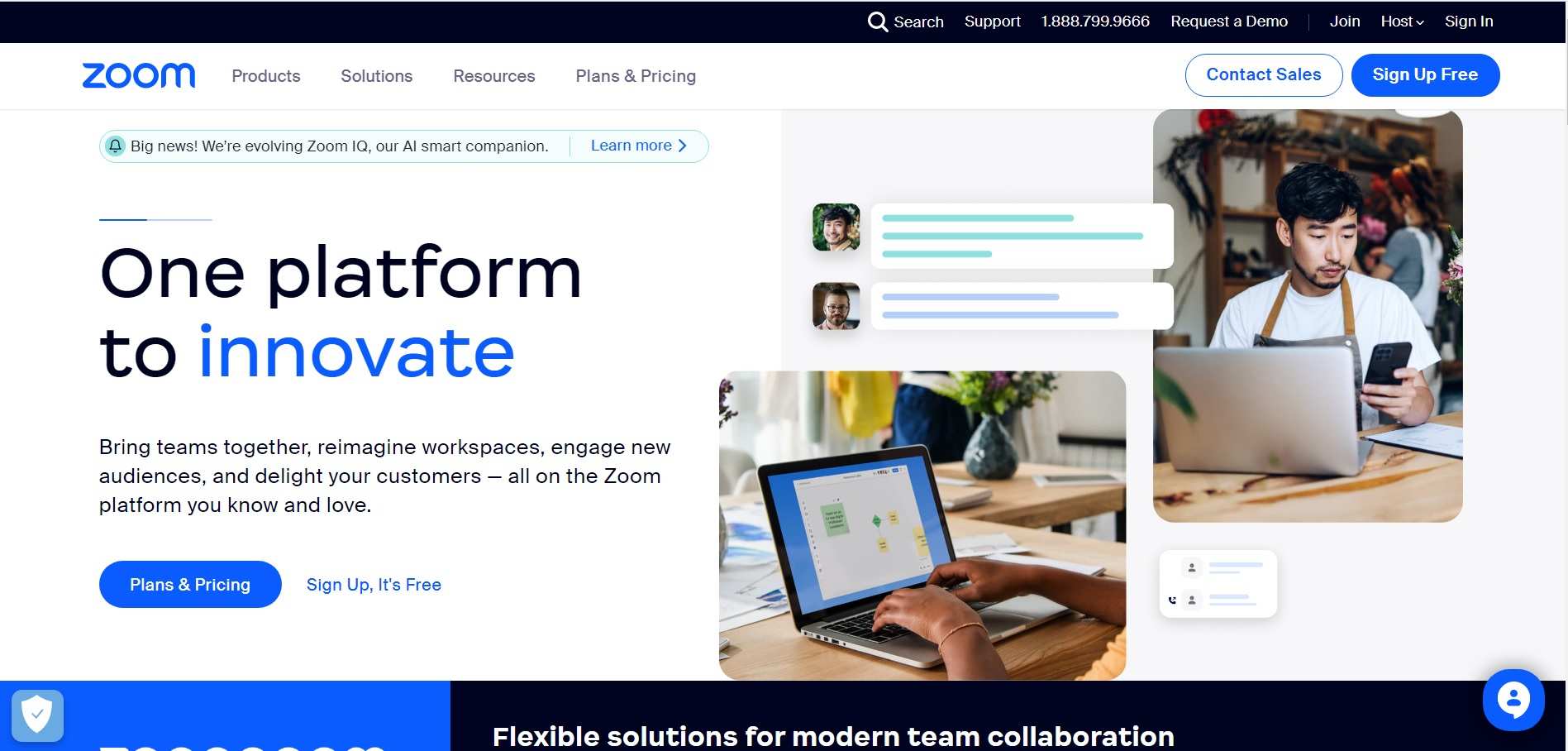 Zoom is one of the best personal assistant app for video conferencing. You can do both video conferencing and messaging via Zoom. Moreover, it offers data protection to users.
You can share screens, record meetings, and host meetings with 1,000 participants.
A free version is available with basic features.
Pro: $149.90/year/user
Business: $199.90/year/user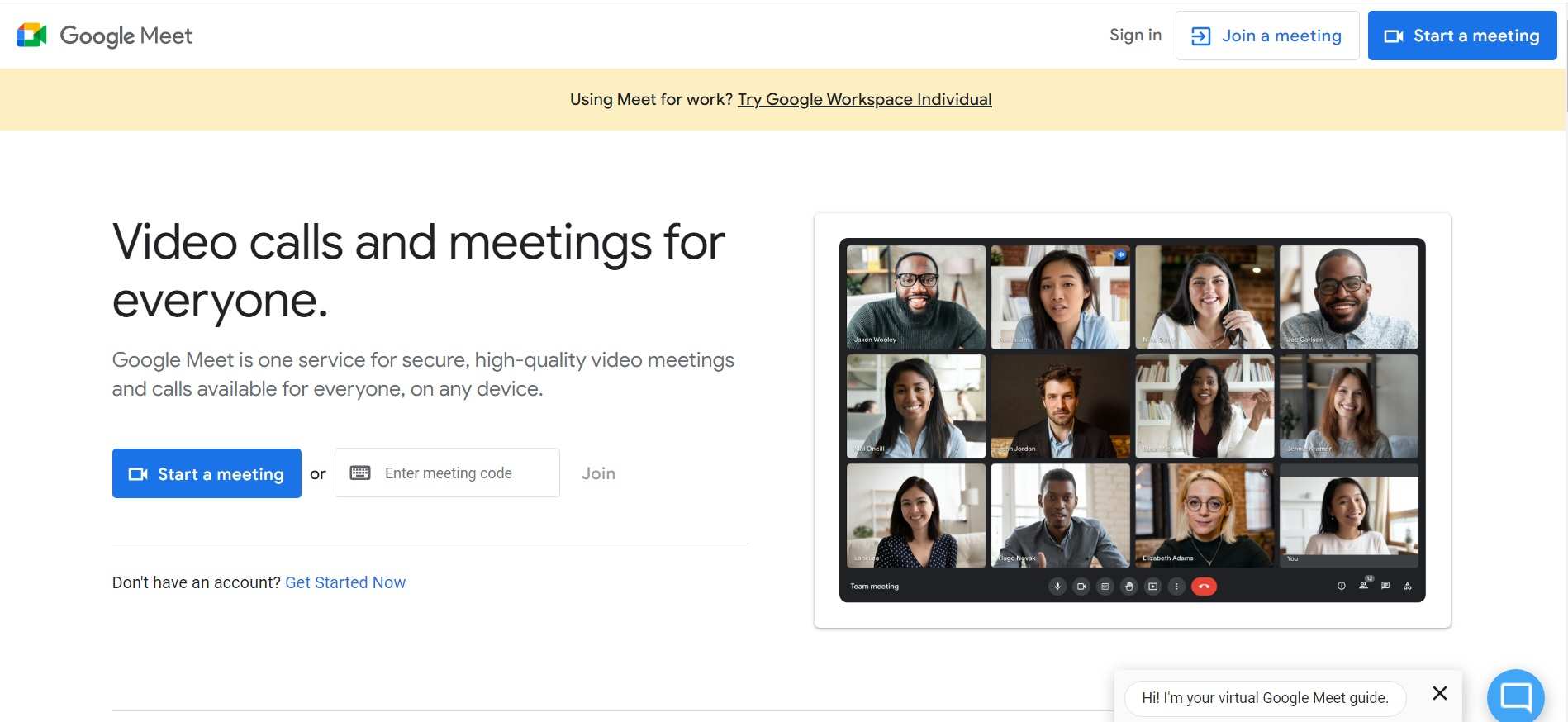 This is one of the most popular free personal assistant tools for communicating with staff and clientele. It allows PAs to conduct meetings and make presentations.
Its free version is feature-rich. One hundred people can participate in meetings lasting up to an hour. In addition, you can add live closed captions and use the in-meeting chat.
Accounting and Bookkeeping Tools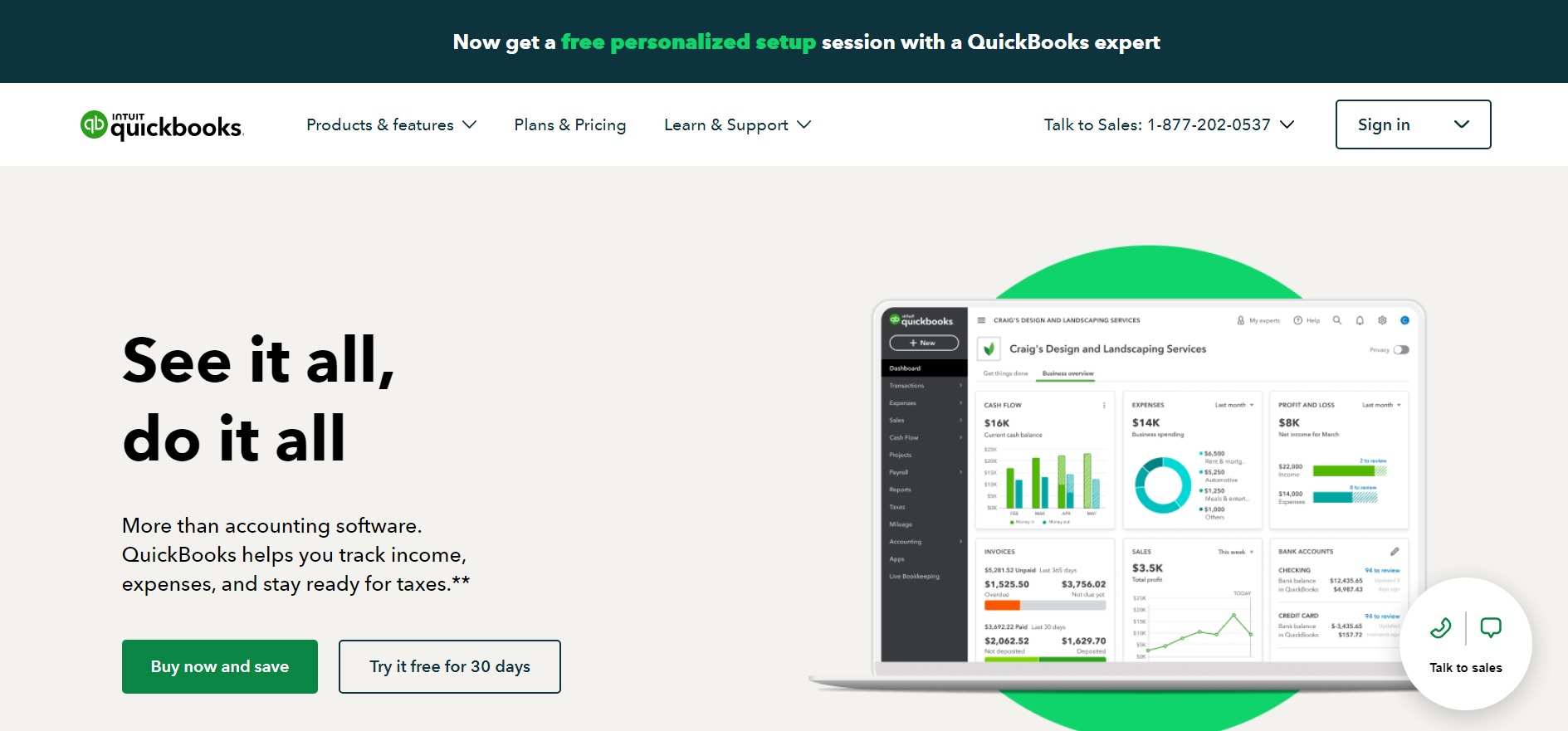 QuickBooks is a simple, user-friendly accounting software. It helps businesses track their income and expenditures. It offers features like QuickBooks Desktop, QuickBooks Online, QuickBooks Time, and QuickBooks Payroll.
PAs can easily find and correct mistakes using this tool. You can access it from mobile devices and computers. You can also integrate it with other apps.
Free trial available for 30 days.
Simple Start: $30/mo
Essentials: $55/mo
Plus: $85/mo
Advanced: $200/mo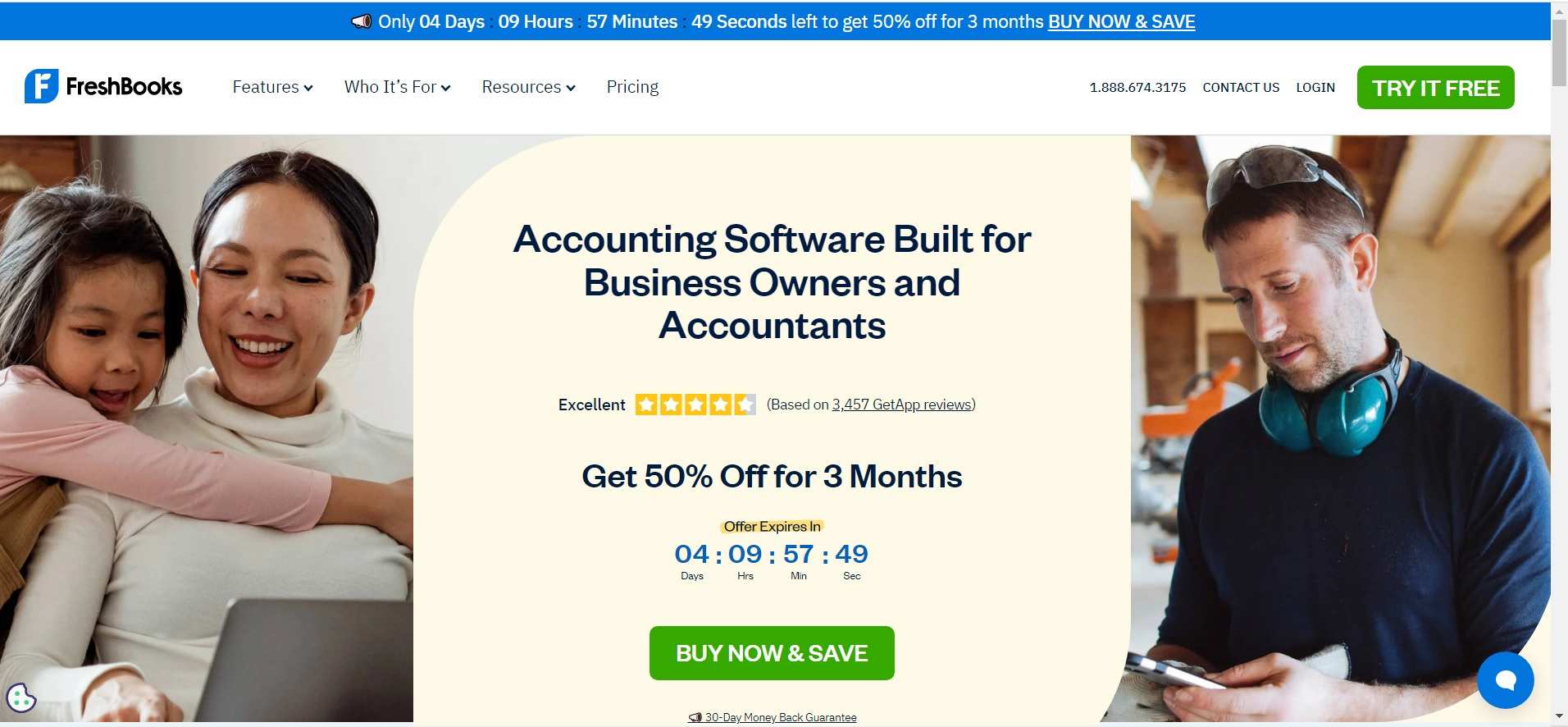 Freshbooks is an accounting software perfect for small business owners. It offers different features like invoicing, time tracking, and payments.
You can automate financial reporting, expense tracking, and payment acceptance with FreshBooks. You can efficiently operate the features of this app. It supports seamless collaboration.
Free trial available for 30 days.
Lite: $8.50/mo
Plus: $15.00/mo
Premium: $27.50/mo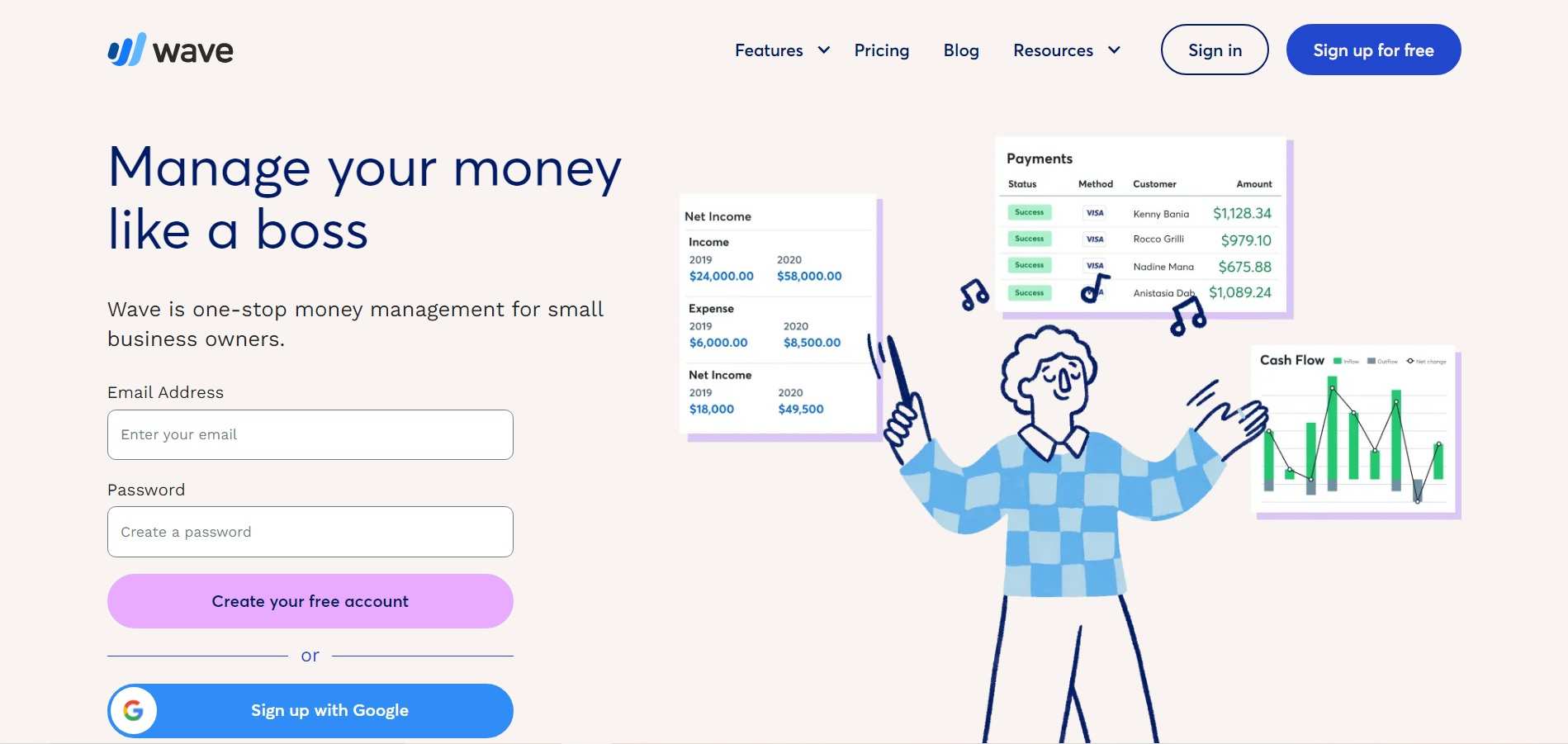 This app is one of the best personal assistant tools for small businesses. It is a comprehensive and easy-to-use accounting software.
It offers invoicing and integration with in-house apps. In addition, the app is highly scalable. You can handle multiple businesses under one account.
The learning curve is easy, and you can smoothly manage all transactions.
Invoicing and accounting features are completely free.
Payments: Credit Cards - 2.9% + $0.60 (USD per transaction); 3.4% + $0.60 (USD per AMEX transaction)
Bank payments: 1% per transaction ($1 minimum fee)
‍Payroll services: $40/month
Time Tracking Tools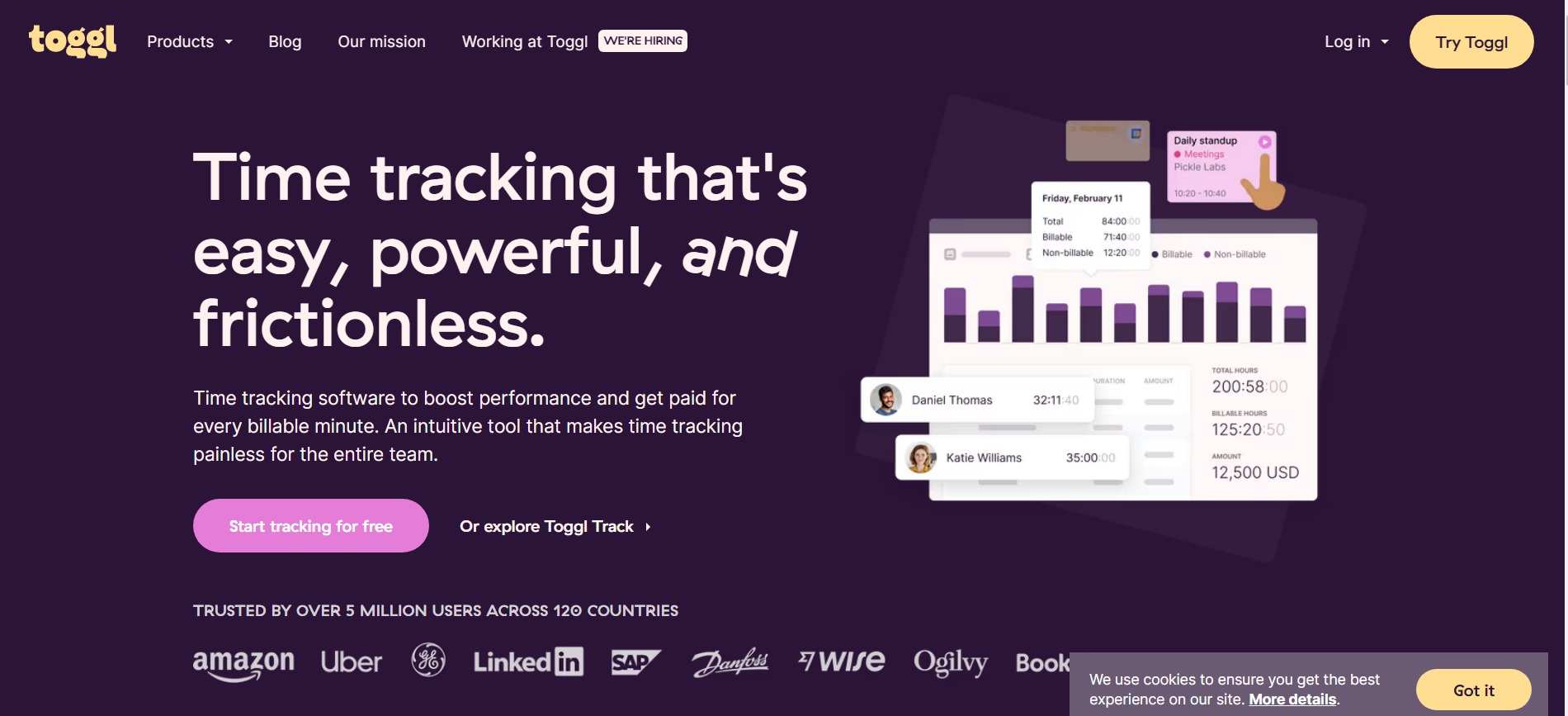 Businesses can track the time spend on each business task using Toggl. This will allow you to identify tasks taking more time.
Toggl's time-tracking system is easy to use and has an easy learning curve. You can switch between timers. The app will also give reminders when there is no timer running. It also offers project management features.
Regular time tracking reports help businesses measure the productivity of employees.
Basic features are available for free.
Starter: $10/user/month
Premium: $20/user/month
Enterprise: Custom pricing with unlimited users.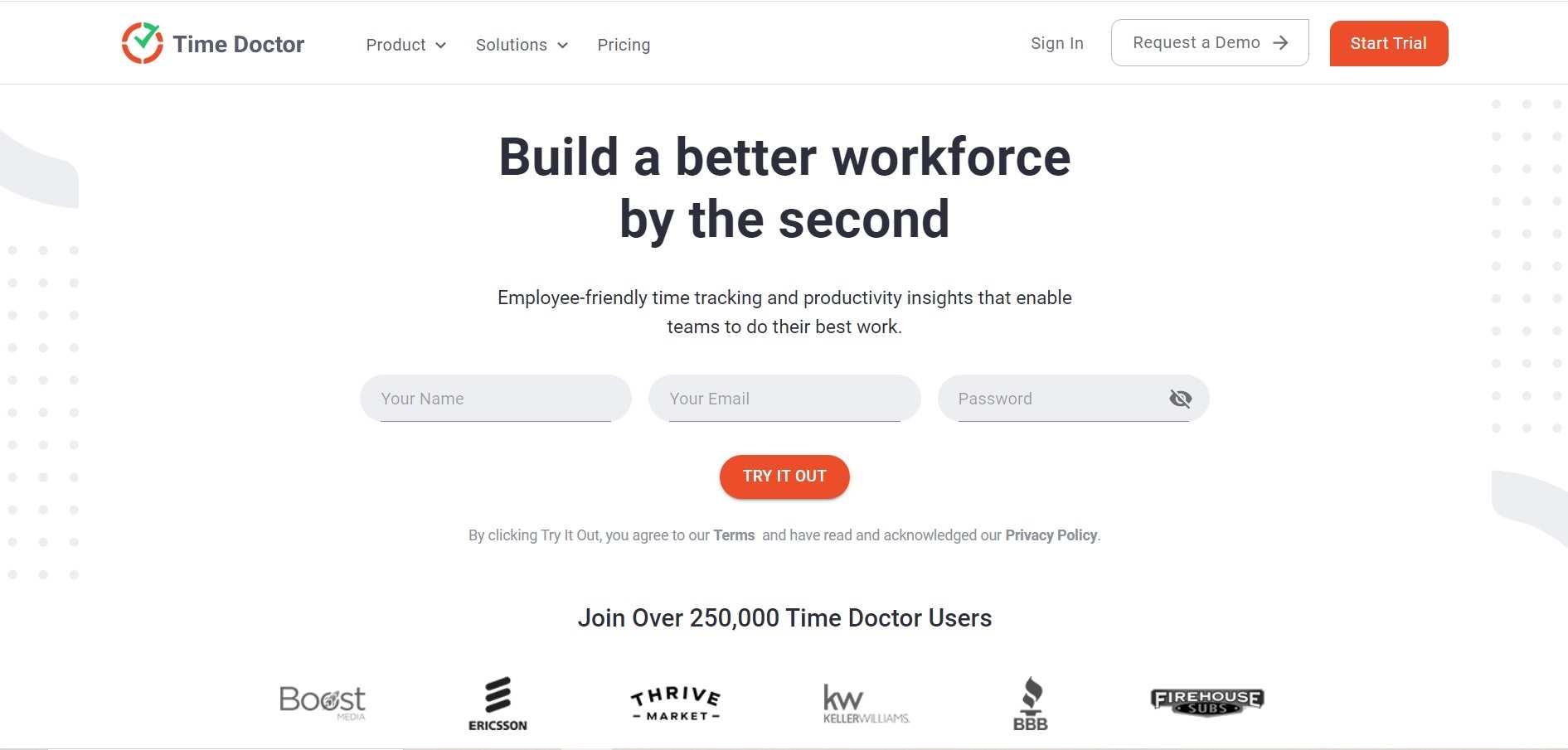 Time Doctor offers extensive insights into project completion times. All staff members will have access to this data. This improves productivity and transparency.
Managers can track employee work and make changes accordingly. You can also charge clients based on this data.
It is easy to use and offers good customer service. It also gives detailed reports.
Basic: $5.9/user/month
Standard: $8.4/user/month
Premium: $16.7/user/month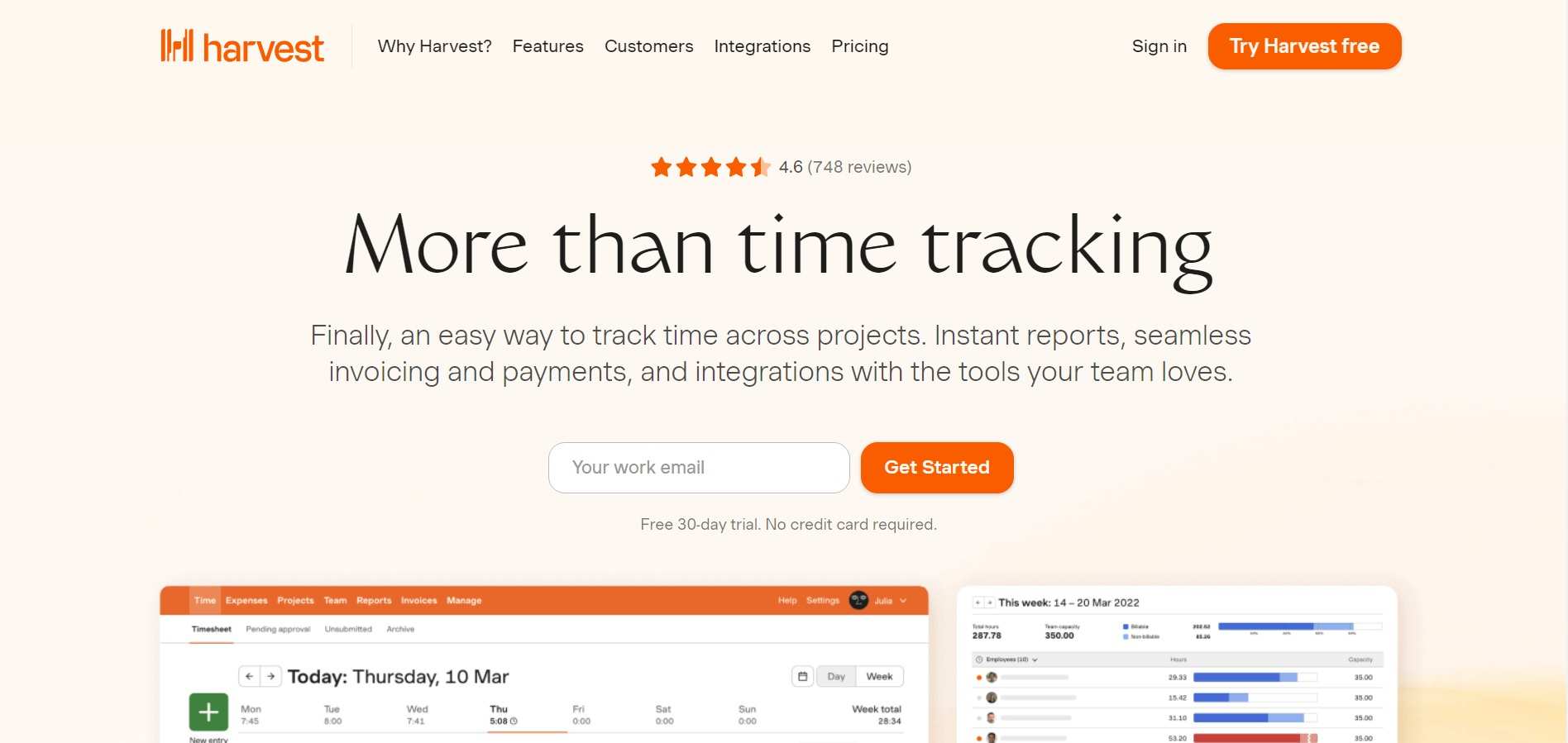 Harvest is an easy-to-use time-tracking tool perfect for all businesses. In addition, it offers numerous insights other than time tracking.
You can track the revenue of a project and its completion costs. Billing and invoicing become easier with Harvest.
The app offers integration with tools like QuickBooks. You can also create reports using timesheet data.
Free trial available for 30 days.
For businesses: $12.00/user/month
For Nonprofit/Education: $10.20/user/month
Scheduling and Appointments Tools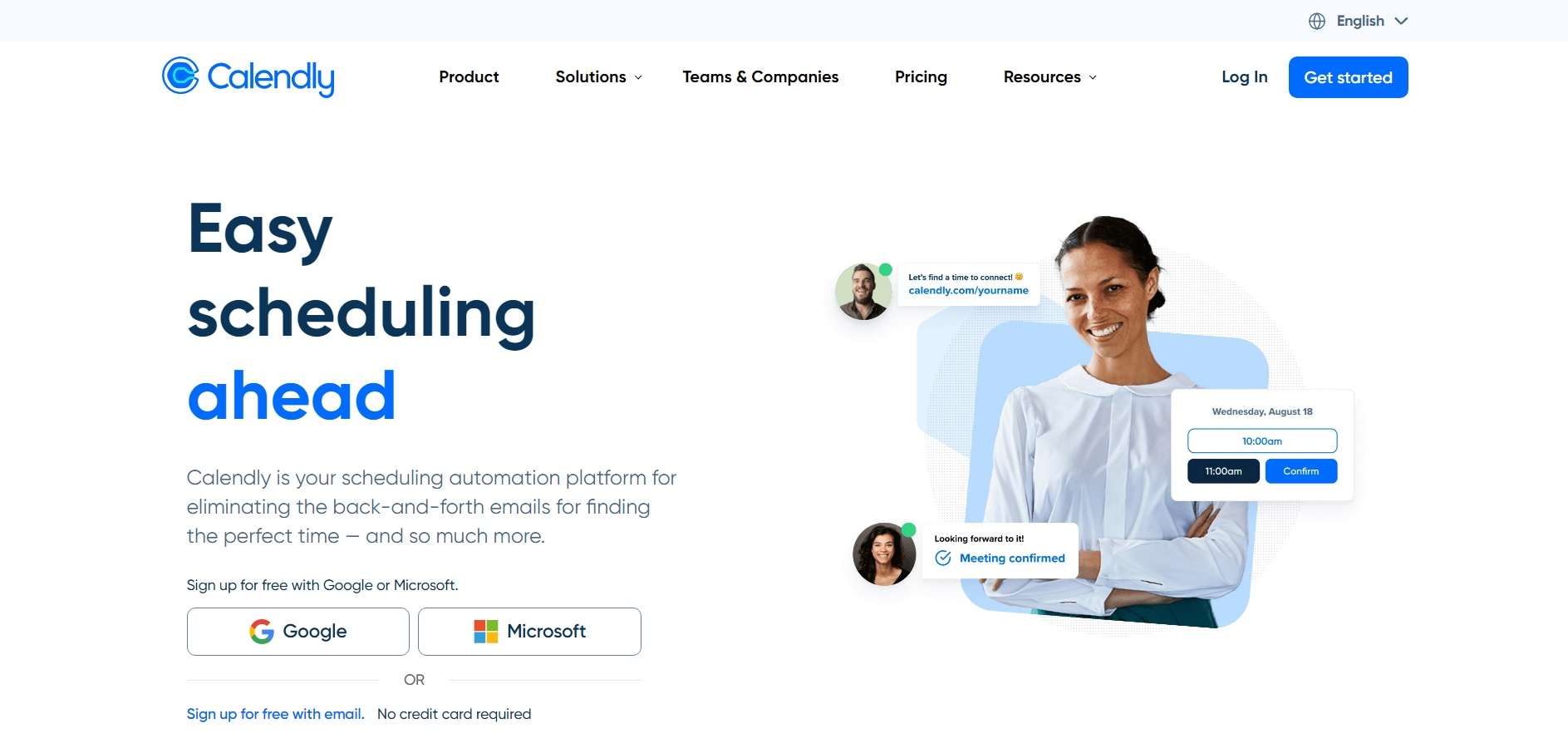 Calendly is an app that helps PAs schedule and plan meetings. PAs can enter the time slots their boss is available in the app. This will help other employees to book meetings in a convenient time slot.
Calendly works well with Office 365, Google, Outlook, and iCloud Calendar.
Basic features are available for free.
Essentials: $8/seat/mo
Professional: $12/seat/mo
Teams: $16/seat/mo
Enterprise: Custom pricing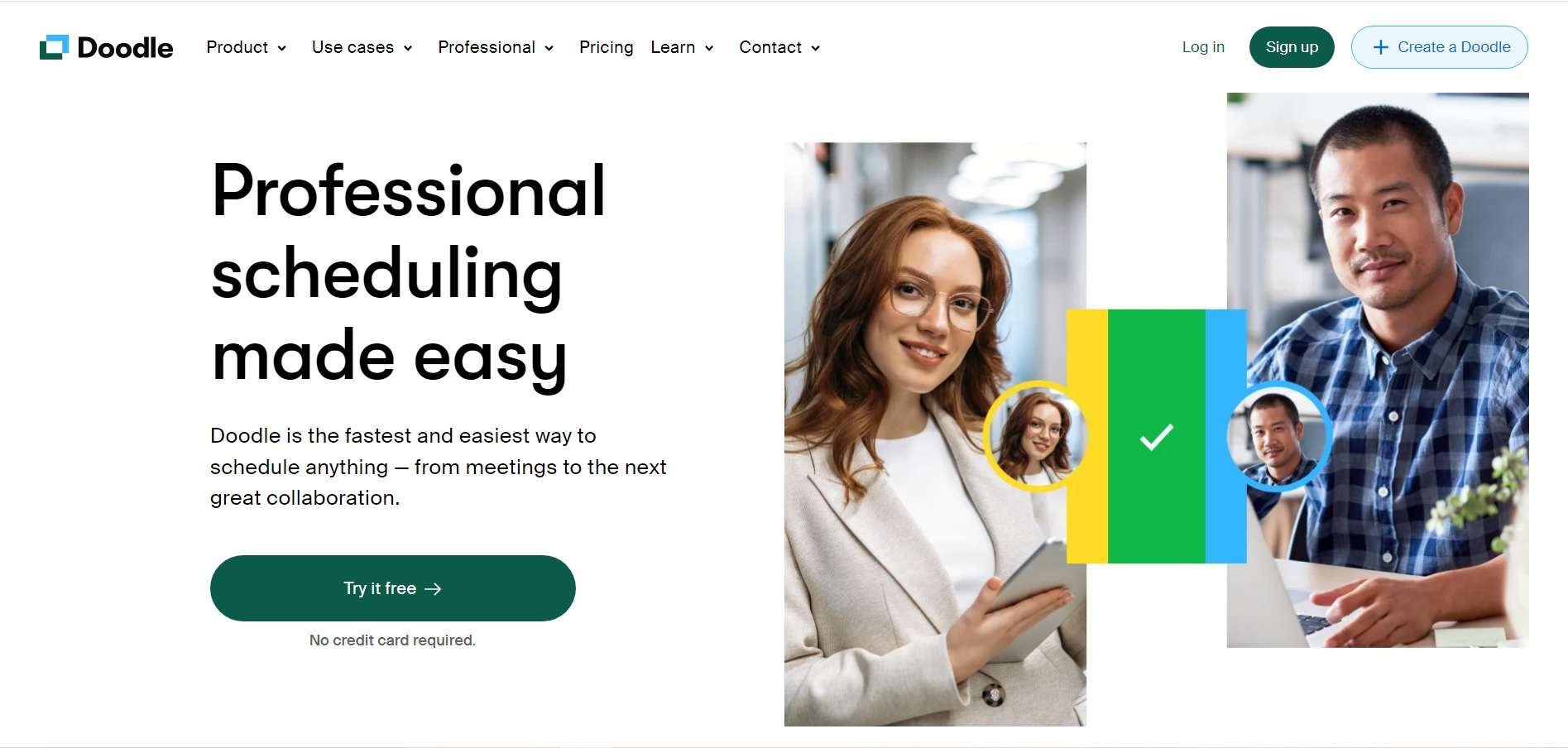 Scheduling meetings at a time convenient for everyone is a difficult task. Doodle, a scheduling tool, helps PAs in this aspect.
Doodle has a polling tool. Here, your team members can enter their free time. Doodle analyzes this and identifies a time convenient for all.
It offers business booking and third-party integration features.
The basic account is free.
Pro: $6.95/user/month
Team: $8.95/user/month
Enterprise: Custom pricing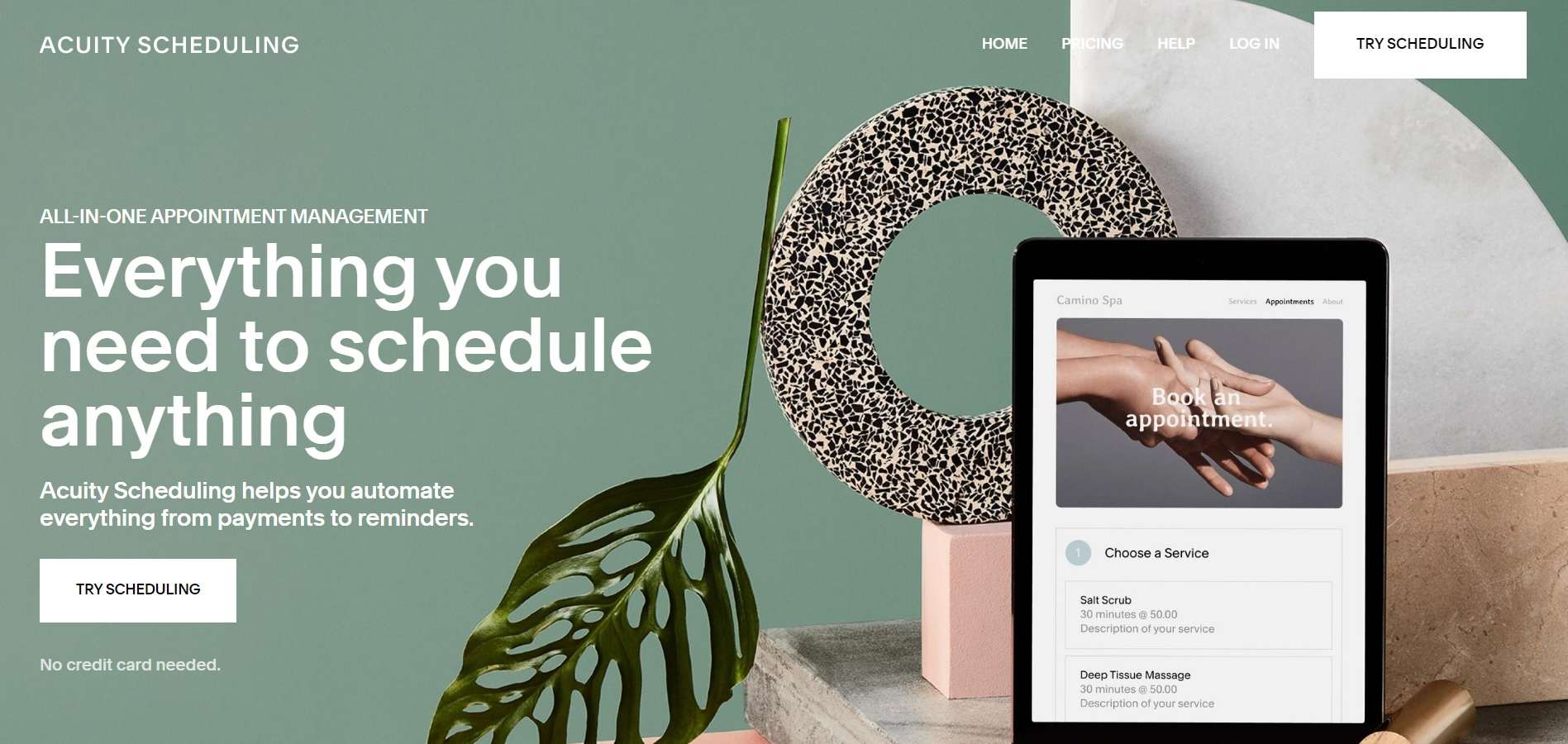 Acuity Scheduling is an app PAs can use to schedule meetings and appointments. In addition, users can automate everything from meeting reminders to payments using the app.
Clients can view your availability and use the self-booking feature to book appointments. You will receive notifications when clients book a meeting.
Free trial available for seven days.
Emerging: $16/1 user/month
Growing: $27/6 users/month
Powerhouse: $49/36 users/month
Schedulicity
Schedulicity is an easy-to-use appointment booking app for service providers, like personal assistants.

The color-coordinated calendar keeps track of daily and weekly appointments. You can also set recurring appointments for repeat client meetings – or they can book their own appointment online (or in the app) for free.

Schedulicity comes with appointment reminder texts, confirmation emails, personal time off, and super reliable customer support.

Free trial for 14 days.

Schedulicity Unlimited: $34.99/month
Project Management Tools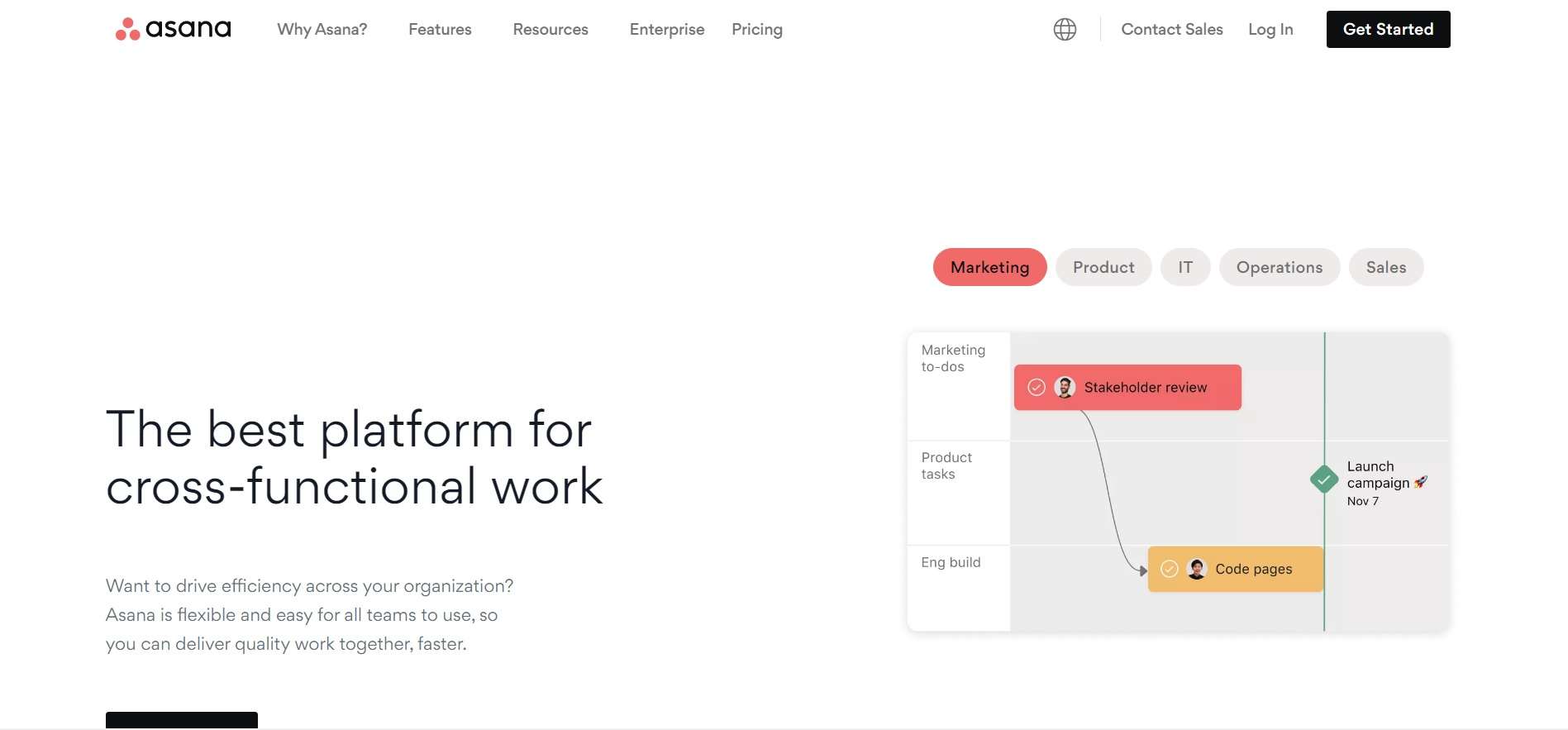 Asana is a great tool that concentrates on team management and collaboration projects. Using this app, you can create projects, assign tasks, and set deadlines.
It is a user-friendly tool and offers real-time task updates. Third-party integration is available. It also helps to reduce errors and save employee time.
The basic version is free.
Premium: $10.99/user/month
Business: $24.99/user/month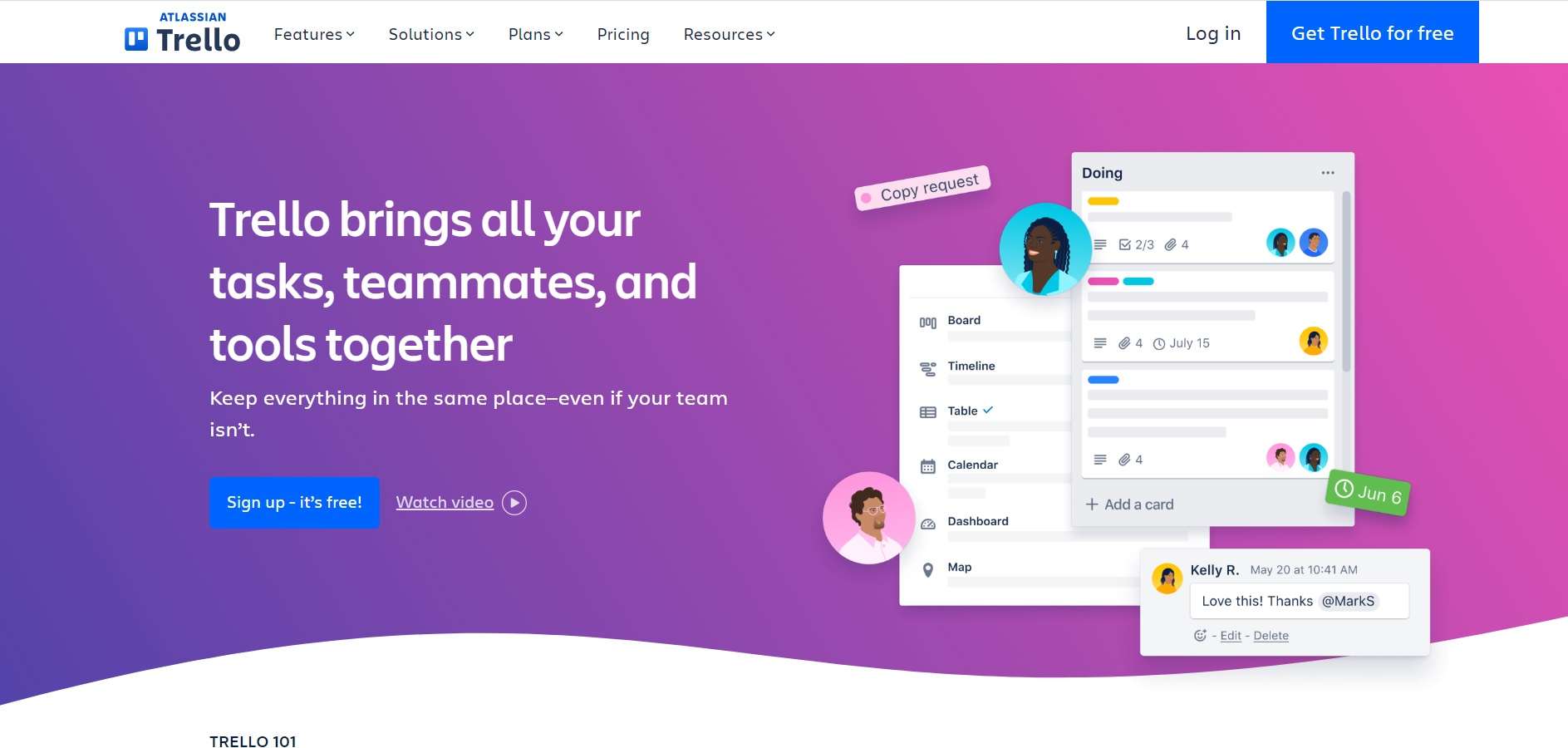 Trello is a list-making and project-management tool. You can automate monotonous tasks, start boards, and collaborate with others using Trello.
Its features include hybrid team coordination, tags, comments, and labels. This helps users to manage work efficiently.
The basic plan is free.
Standard: $5/user/month
Premium: $10/user/month
Enterprise: $17.50/user/month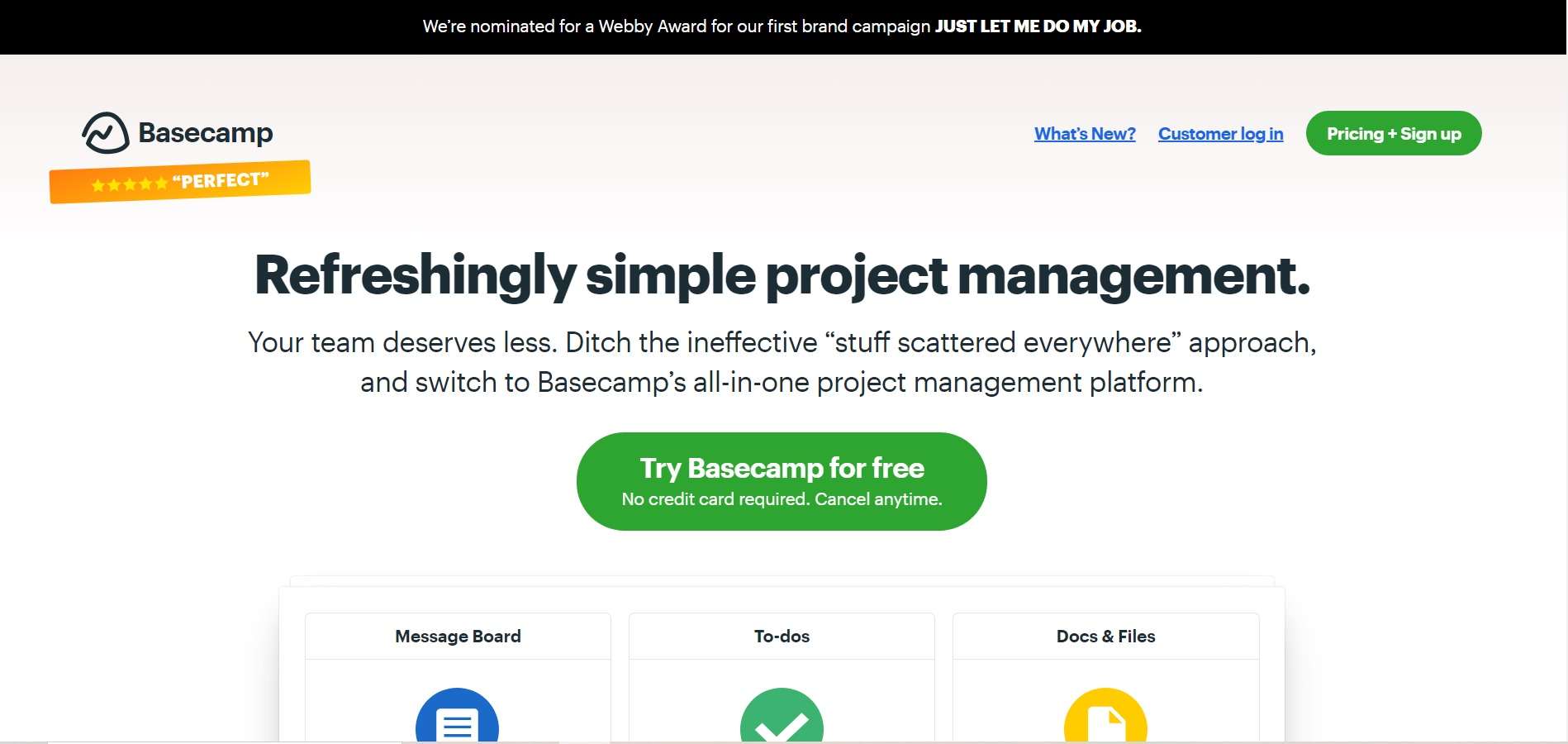 Basecamp is a collaboration tool perfect for project management. You can use it to manage tasks, collaborate on documents, schedule projects, and communicate with coworkers.
Basecamp allows users to share documents and to-do lists. You can also view real-time project progress.
Free trial available for 30 days.
Basecamp: $15/user/month
Basecamp Pro: $299/month - unlimited users
Password Management Tools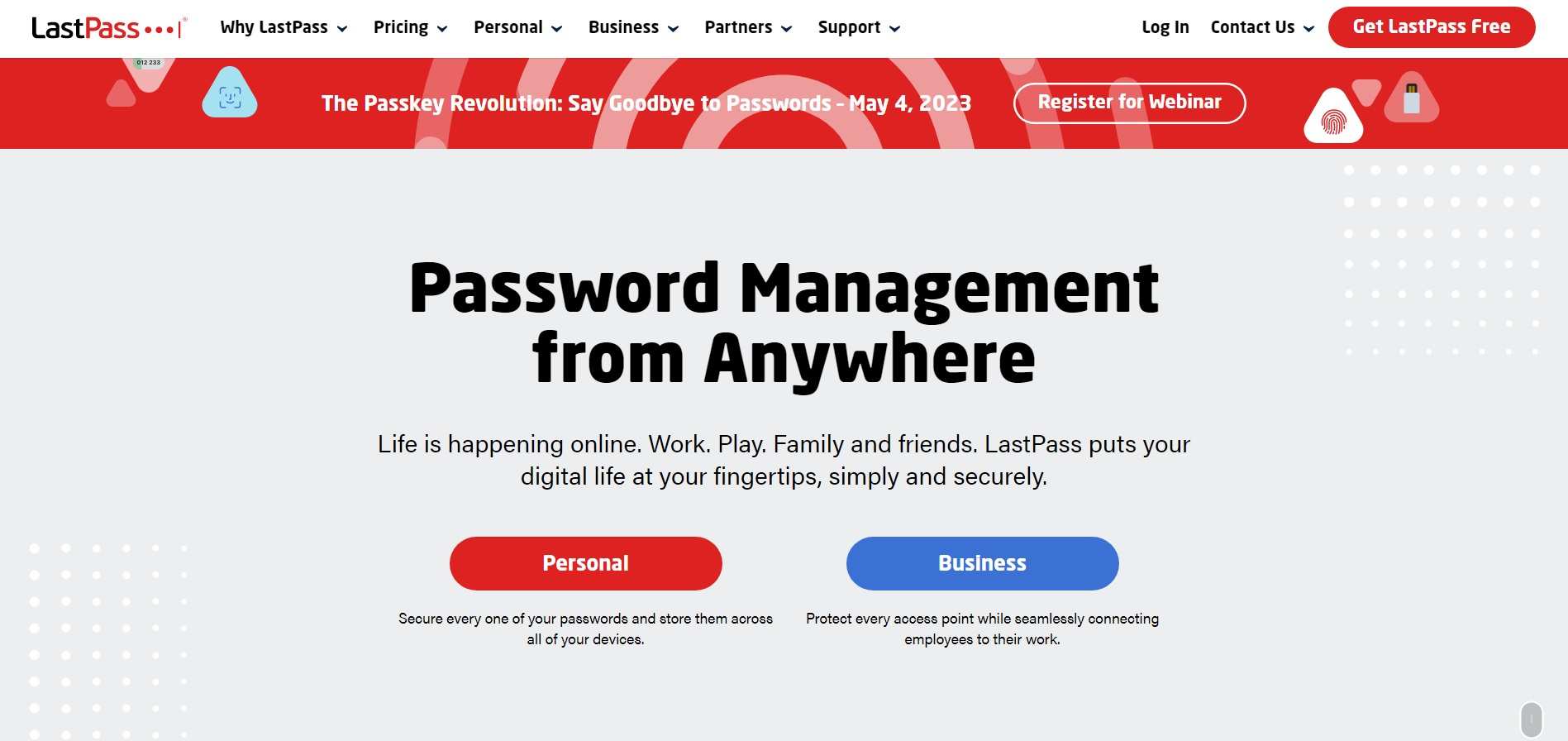 LastPass is a feature-rich and user-friendly password manager. You can secure and store your passwords across all your digital devices.
LastPass has features like secure password sharing, a dashboard, and credit monitoring. In addition, there are several options for password recovery and emergency access.
For personal use:
A free basic plan, a $3/month premium plan, and a $4/month family plan are available. Thirty days free trial is also available.
For businesses:
A $4.00/user/month teams plan and a $6.00/user/month business plan are available. Fourteen days free trial is also available.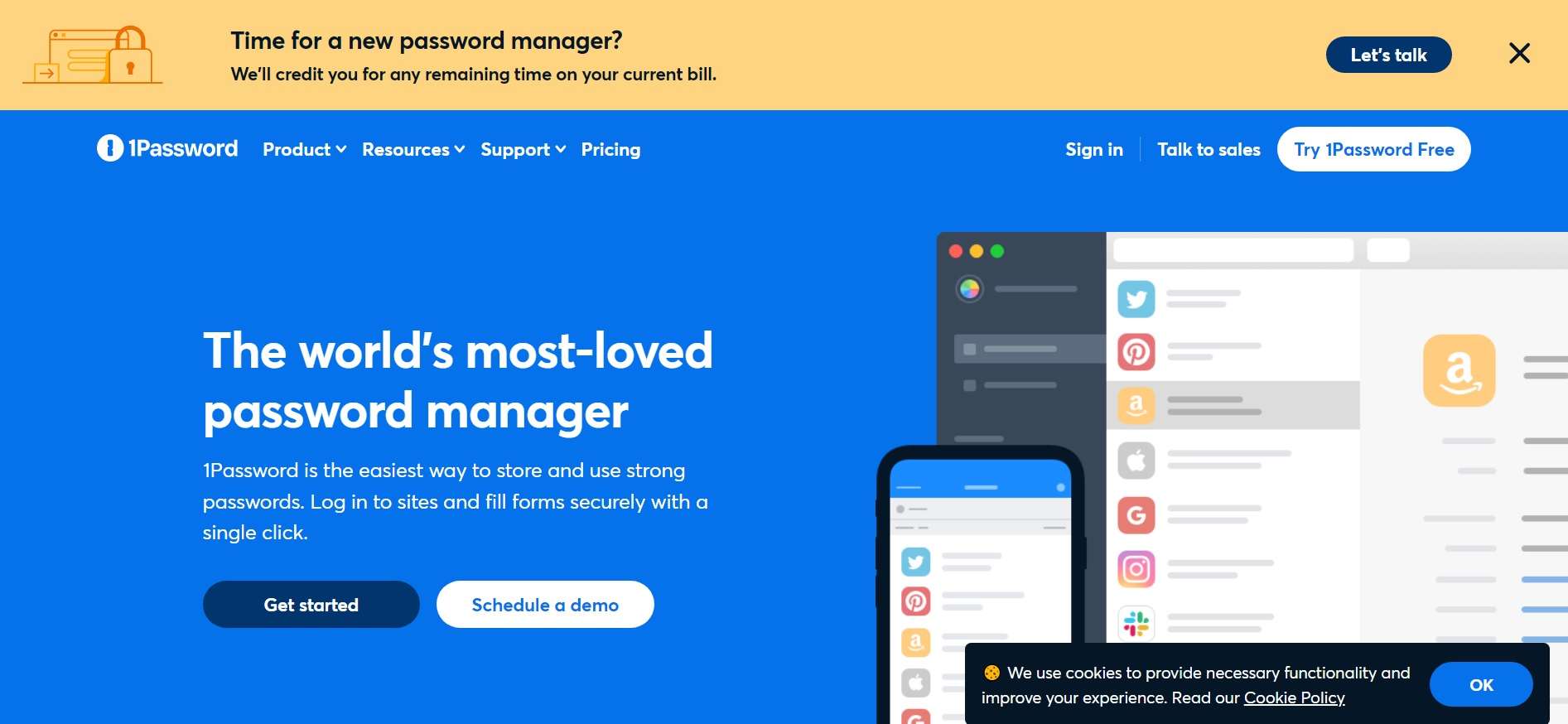 1Password is a highly secure password manager. It uses AES 256-bit encryption. This protection level is similar to that of banks.
It also checks for duplicate and weak passwords.
Free trial available for 14 days.
Individual: $2.99/month
Families: $4.99/month
Teams Starter Pack: $19.95/month
Business: $7.99/user/month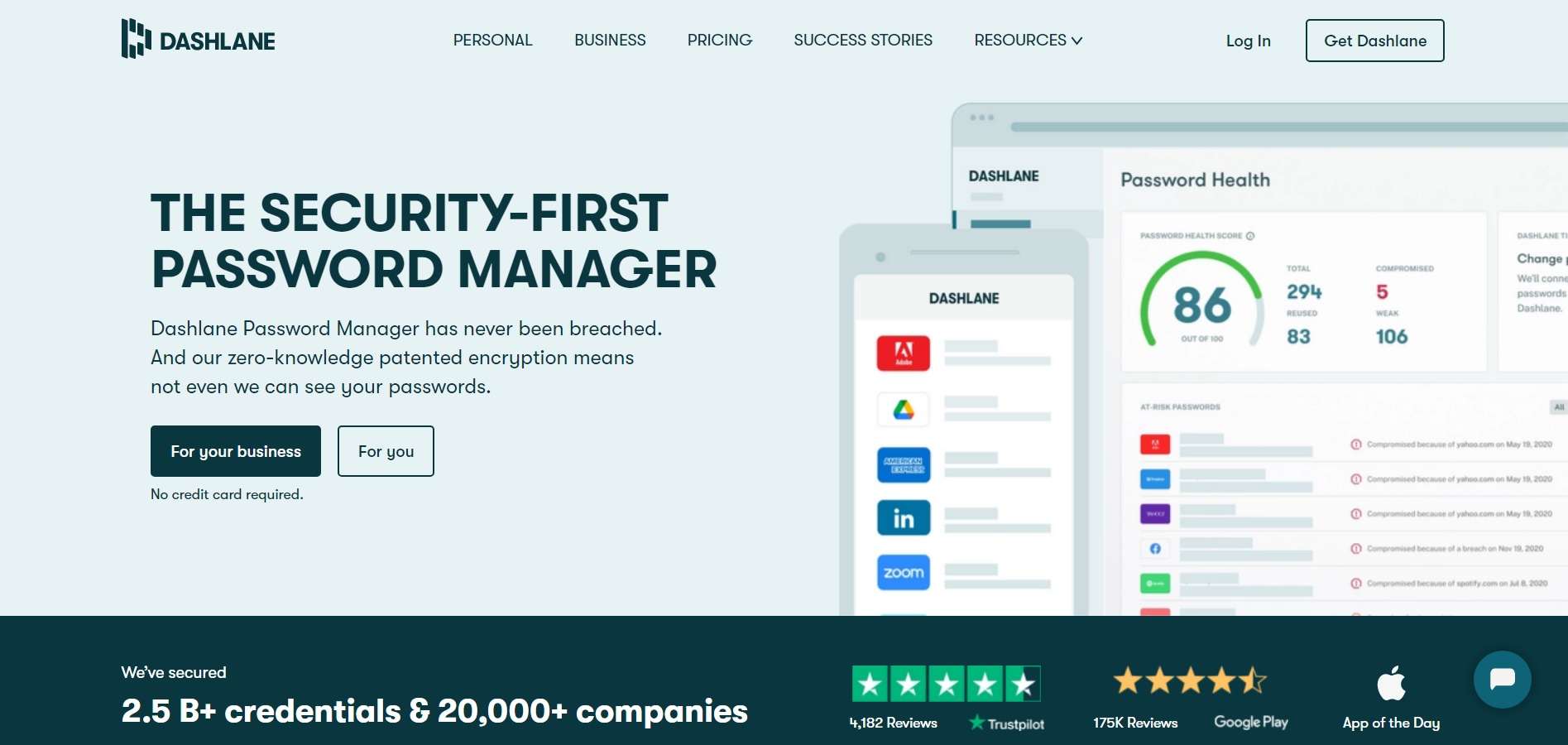 Dashlane is a password manager that offers many other features. These include VPN, real-time dark web monitoring, and password health checker.
It also offers password security auditing and 2-factor authentication.
For personal use:
A free basic plan, a $2.75/month advanced plan, a $3.33/month premium plan, and a $4.99/month family plan are available.
For businesses:
A $2.00/user/month teams plan, a $5.00/user/month teams plan, and a $8.00/user/month business plan are available.
File Sharing and Document Management Tools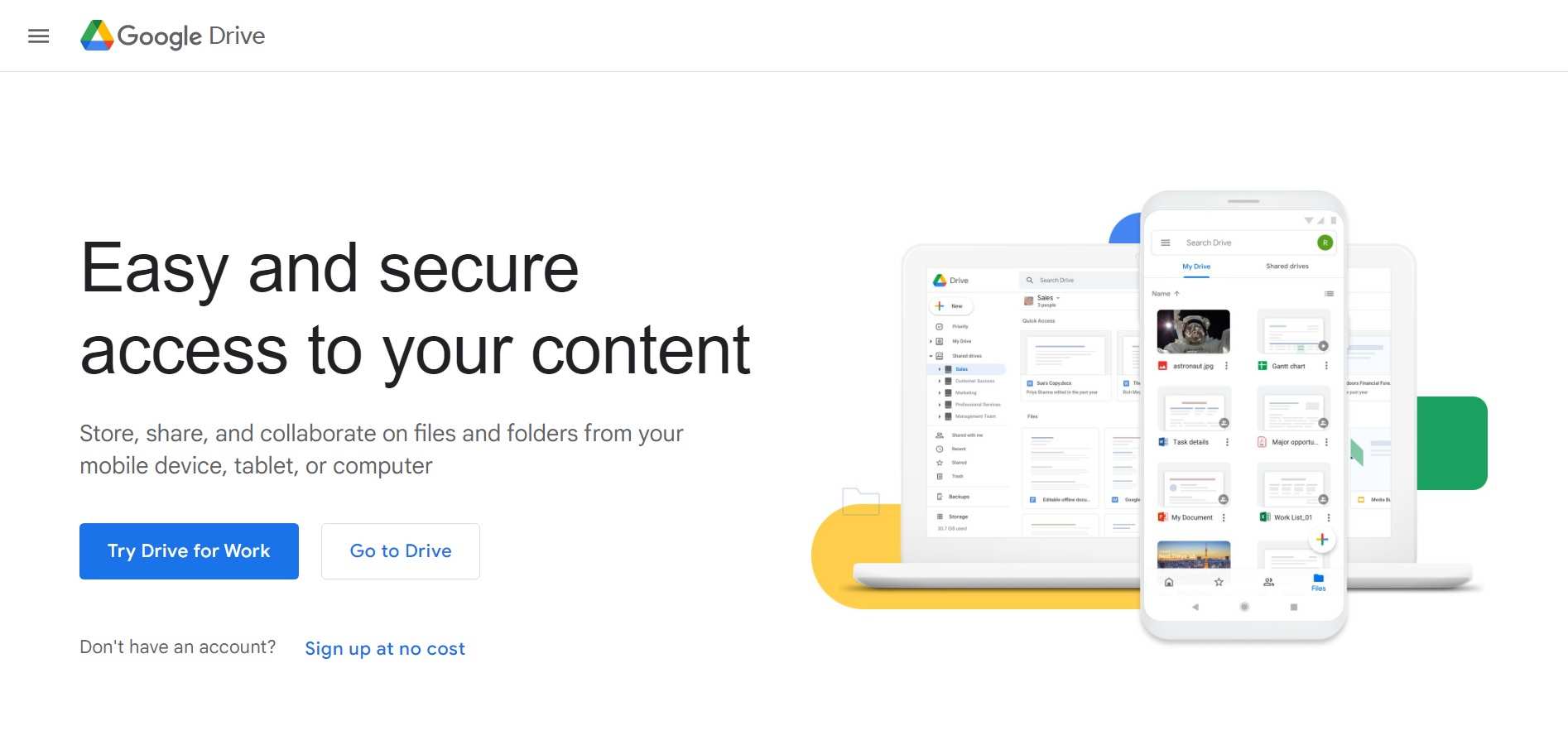 Google Drive is an online platform that allows you to store and share files. In addition, you can edit the files in real time using Google Drive.
It is easy to use and is compatible with Microsoft Office. It is also compatible with several apps.
A free plan is available with a 15GB storage limit.
Business Starter: $6/user/month - 30 GB
Business Standard: $12/user/month - 2 TB
Business Plus: $18/user/month - 5 TB
Enterprise: Custom pricing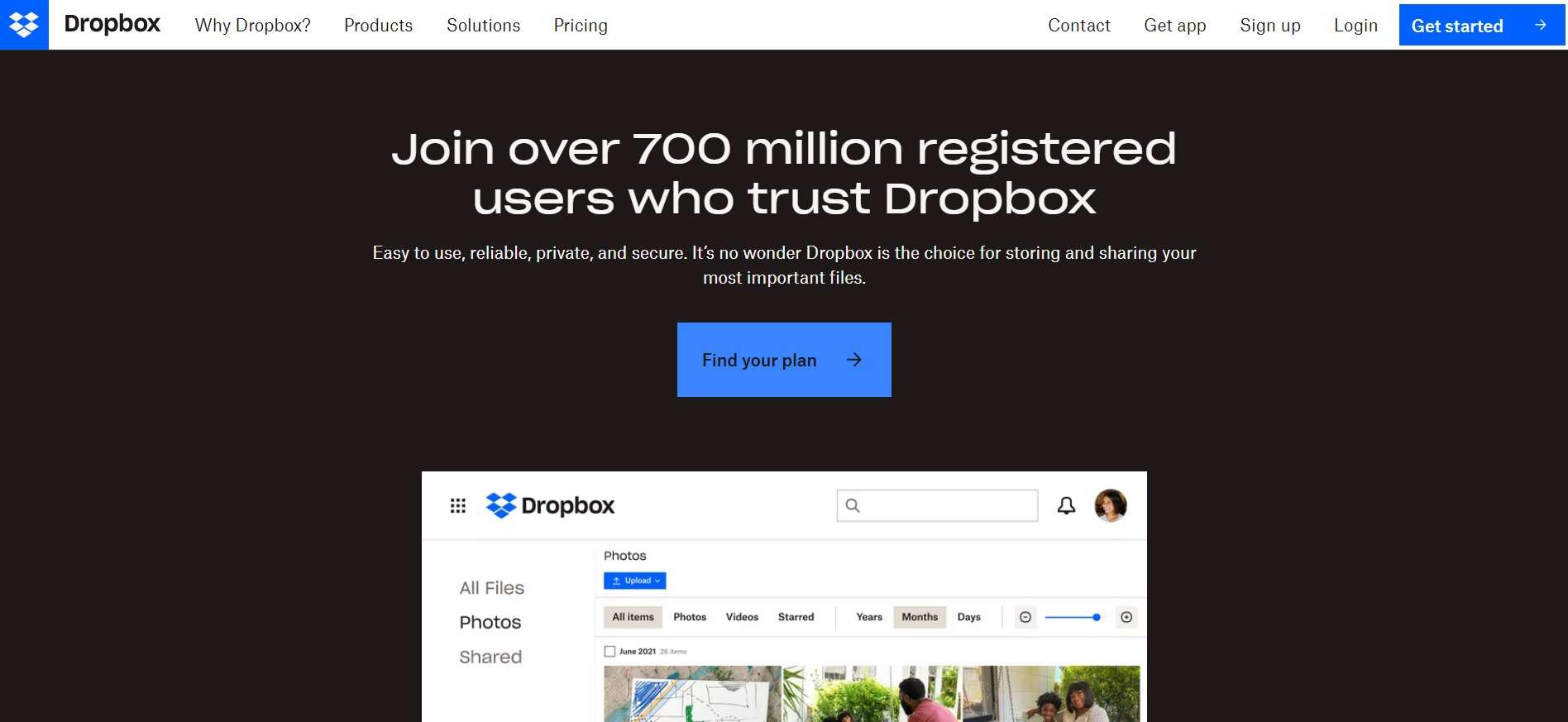 Dropbox is a file sharing and hosting service. It is easy to use and allows integration with apps.
You can edit and share feedback on documents in the app.
30-day free trial available for standard and advanced plans.
Plus: $9.99/month
Standard: $15/user/month
Advanced: $24/user/month
Social Media Management Tools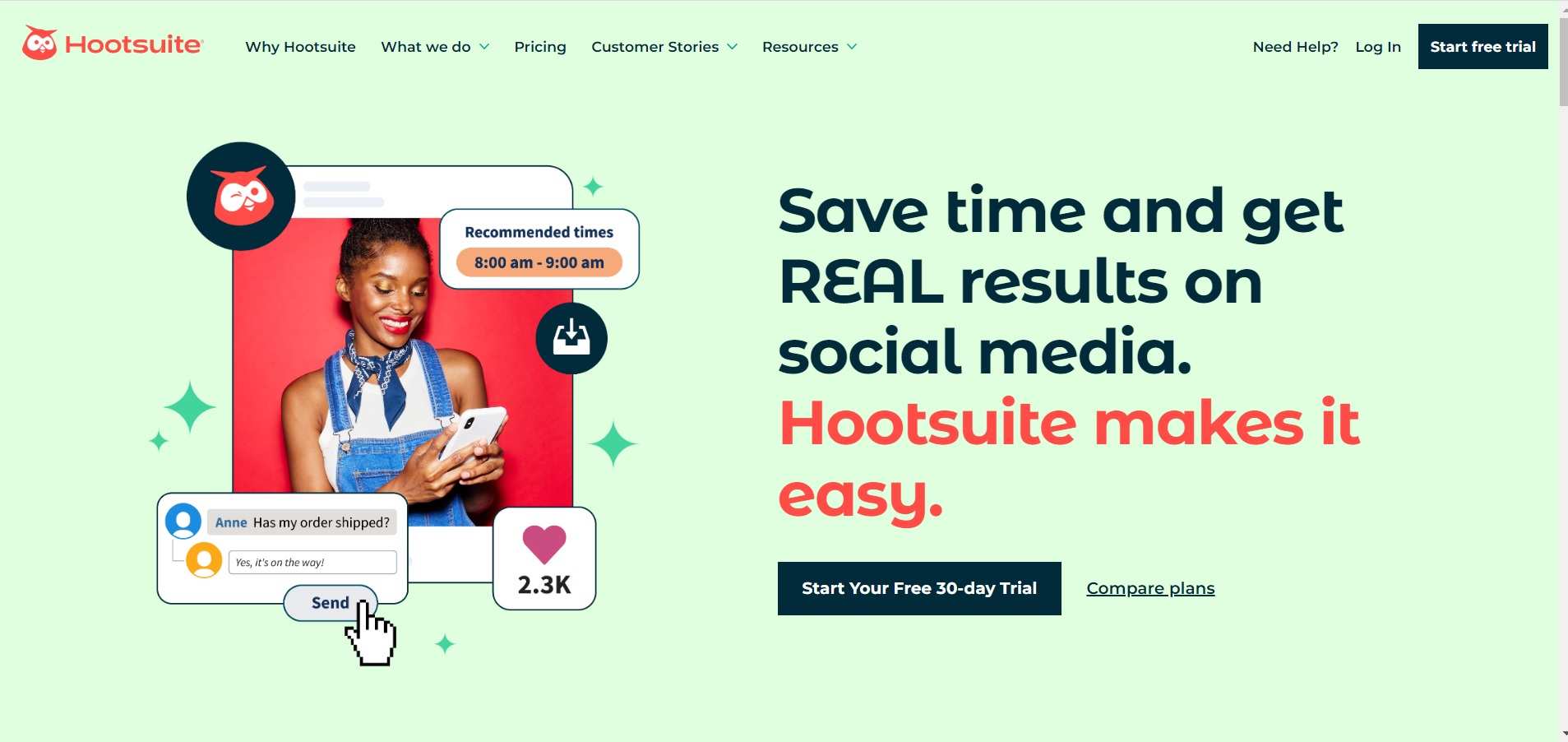 Hootsuite is an incredible social media management platform. This platform allows users to create, publish, schedule, and manage content.
The website is easy to navigate and scalable, and they offer tutorials to beginners. You can also see analytics of your accounts.
30-day free trial available.
Professional: $99/month
Team: $249/month
Business: $739/month
Enterprise: Custom pricing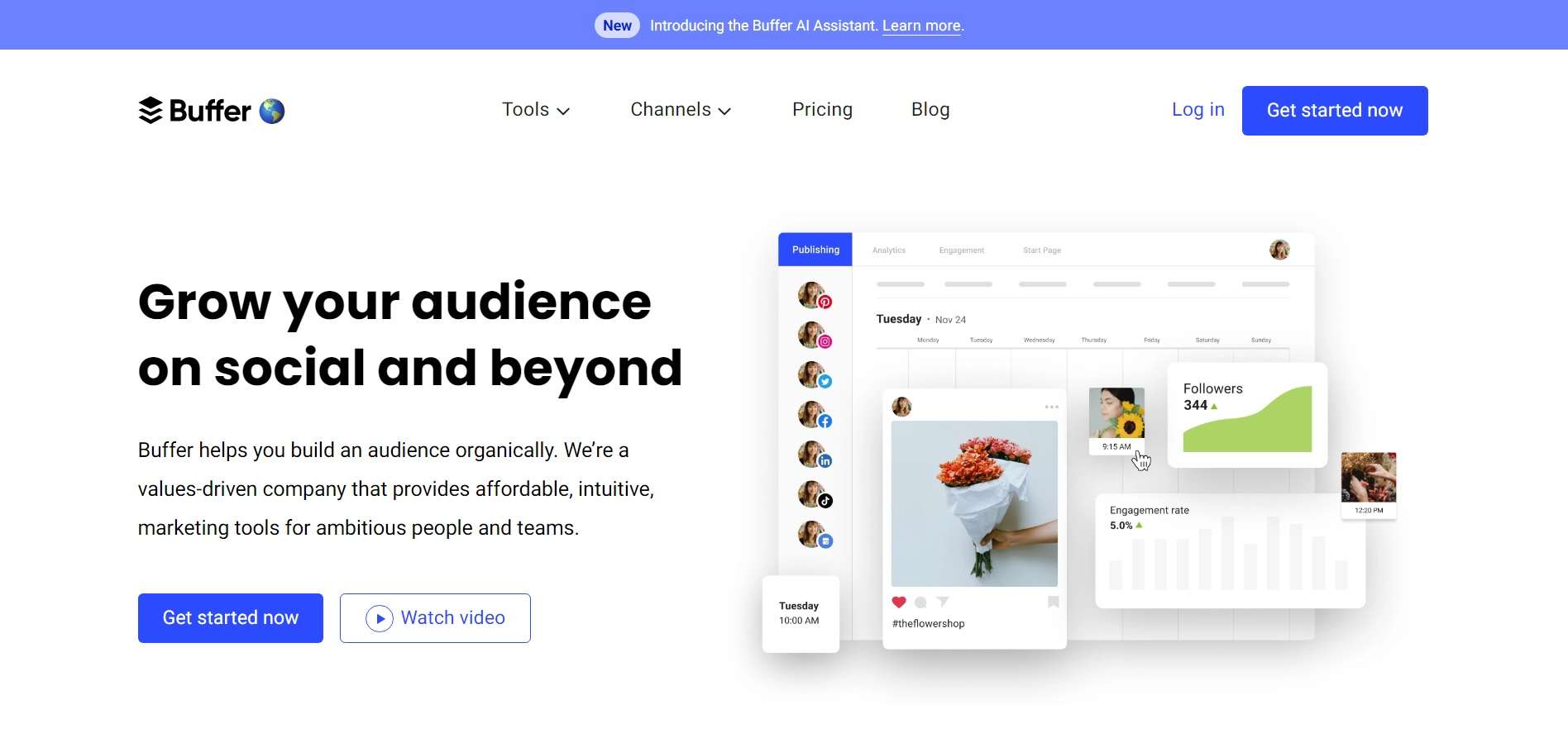 Buffer is a simple, user-friendly social media management tool. It offers many resources for collaboration, publishing, engagement, and analytics. In addition, tools are available for content optimization and workflow management.
It also allows third-party integration.
The basic plan is free. Users can connect to 3 channels.
Essentials: $6/month for 1 channel
Team: $12/month for one channel
Agency: $12/month for ten channels
14-day free trial for premium plans.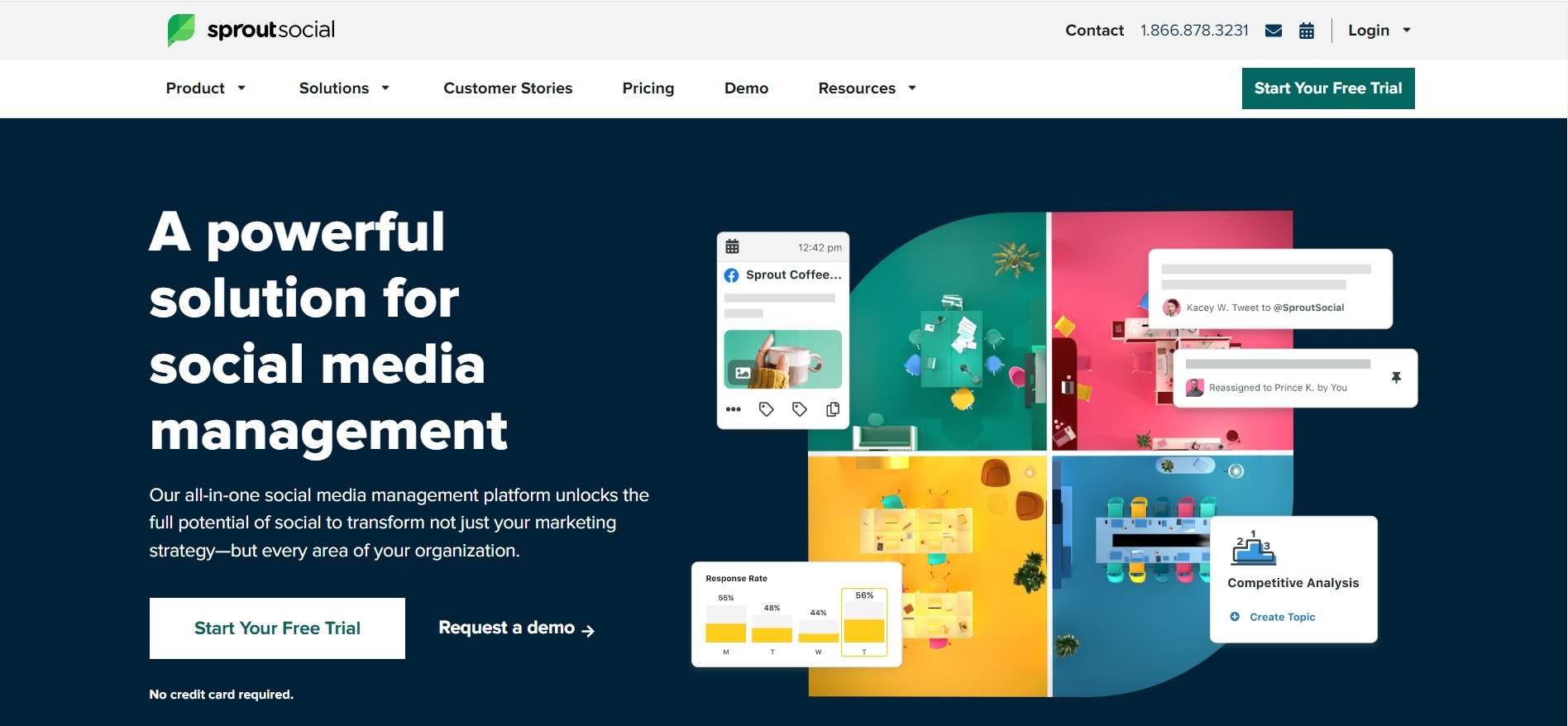 Sprout Social is among the best social media management tools offering several services. It helps users with customer care, marketing, data intelligence, and analytics.
The app has an organized dashboard and offers actionable feedback.
30-day free trial available.
Standard: $249/month
Professional: $399/month
Advanced: $499/month
Enterprise: Custom pricing
Why Hire Personal Assistants from Wishup?

Wishup is a top platform offering affordable virtual personal assistant services to businesses. In addition, we offer our clients crucial personal assistant tips and connect them with the best talents.
Trained on 70+ no-code tools
At Wishup, we train our personal virtual assistants in 70+ no-code tools. In addition, we offer a thorough in-house training program for our Personal Assistants to upskill them with new tools, making them highly competitive.
Top 1% of applicants
We take in only the best applicants to offer top-notch services to our clients.
24-hour onboarding
You can onboard our PAs within 24 hours. This will ensure that your business tasks are completed on time.
Instant replacement
We offer instant PA replacement to clients unhappy with our services. We do this without asking any questions.
Dedicated account manager
We also assign a dedicated success partner to help you with all your VA needs. This will ensure that our PA completes your work successfully.
7-day risk-free trial
We have a 7-day free trial our clients can try. After that, you must opt for the paid version only if you like our service. This makes everything risk-free for you.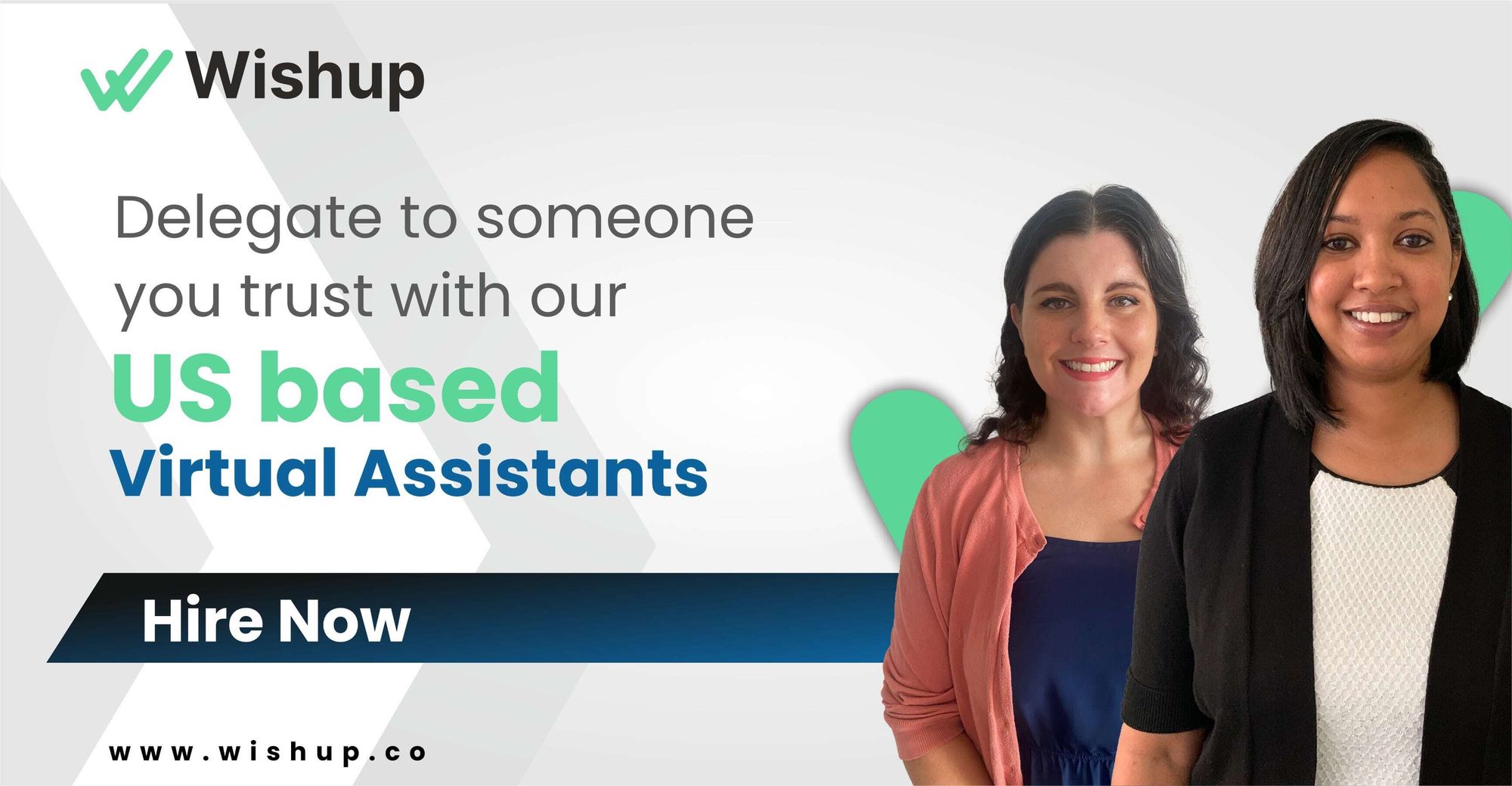 Conclusion
The tools for a personal assistant can make the work of PAs easier. PAs can streamline different processes using these tools.
Business Owners should integrate personal assistant tools into their processes to make them efficient and profitable.
Wishup is a top PA service provider offering our clients affordable and professional VAs. You can include our VAs in your team without any special training. Schedule a free consultation or mail us at [email protected] to hire a virtual assistant.
Frequently Asked Questions
What equipment does a Personal Assistant need?
A personal assistant needs a computer with MS Office, an internet connection, a good office chair, a printer, and data backup.
They also need a diary, pens, pencils, markers, staplers, post-its, calculators, and similar office stationery.
What is an assistant tool?
An assistant tool is anything that helps assistants to perform their tasks efficiently. These include technological tools, websites, and software.
What is KPI for Personal Assistant?
The KPIs for PAs are communication, collaboration, coordination, organization, motivation, initiative, documentation, support, management, budgeting, and planning.