Game-Changing Tips To Step Up Your Social Media For Real Estate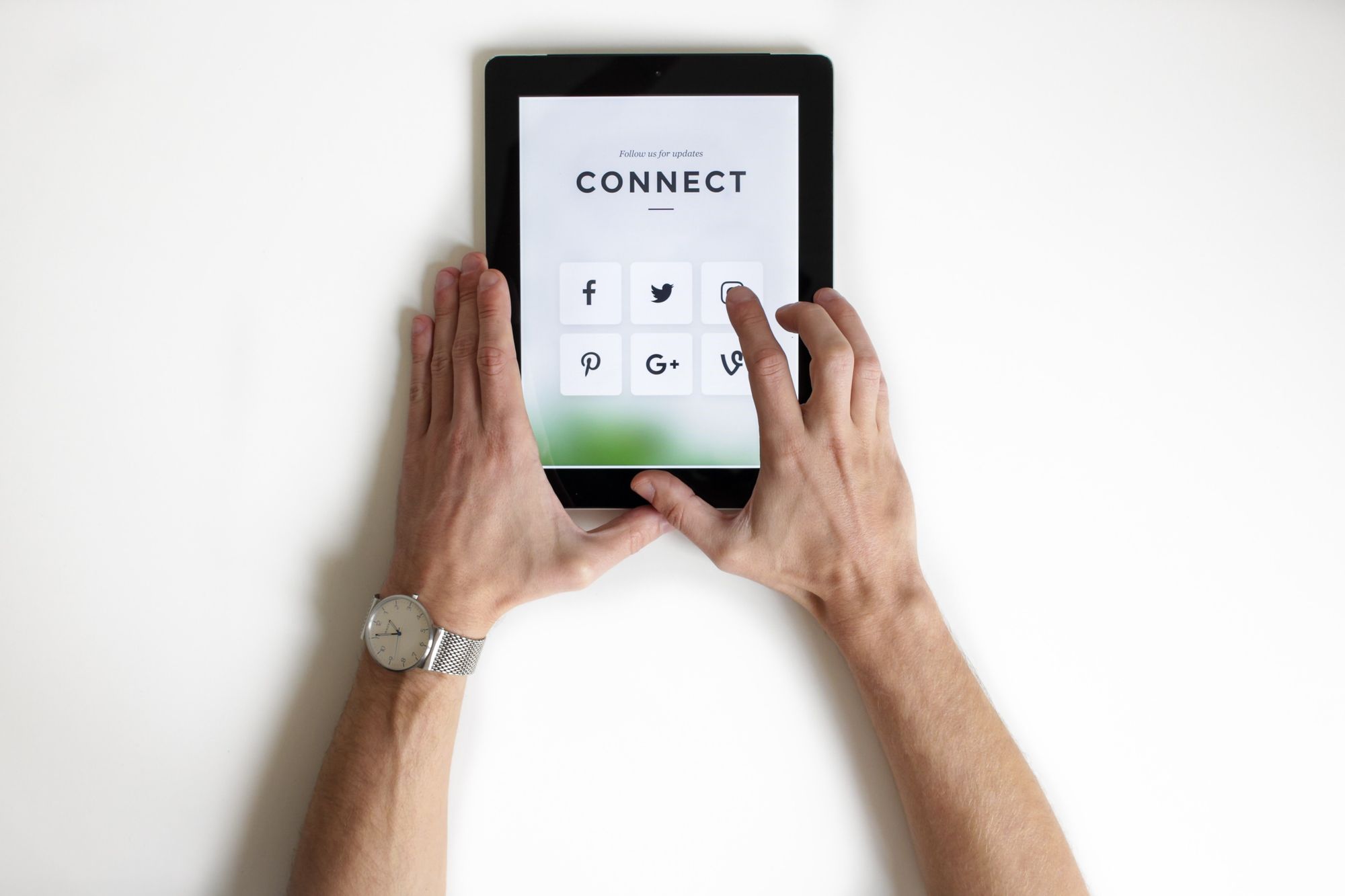 In 2023, having a fabulous online presence is more important than ever in real estate. Social media has become invaluable in building your business and keeping up with the competition. Therefore, creating content that engages your target audience and showcases your experience is essential.

The latest report on social media for real estate has revealed some intriguing insights, which you will see below.
Even more promising is that nearly half of them find that social media leads to the highest quality buyers. Also, regardless of age, everyone starts their home search online rather than through a referral in person.
This article will showcase game-changing tips and tricks to help you up your social media presence. By following these tactics for social media posts for real estate agents, you can create magnetic posts that capture audiences. Also, you will be able to understand how to use social media for real estate.
Why Do You Need To Build Social Media?
It is the age to go social, no matter how traditional the business is.
Of course, most of you know that social media is a primary growth tool for every business. However, it can truly help you transform your real estate business. Here is how.
Let us begin with numbers first.
77% of realtors are on social media for real estate.
Compared to other sources, 47% of real estate businesses claim that social media generates the highest quality leads.
99% of millennials start their housing search on Google (as opposed to in-person referrals)
These statistics indicate that nothing can stop your business from growing if you are well-equipped to use social media. In addition, social media has become the hub for property buyers. Hence, it is an essential aspect of your business.
Quick Benefits Of Building Social Media

It makes Brand promotion easy.
A mass medium that helps you reach more people
This an excellent way to get your target audience
It can work as a networking tool for you
It enables you to stay informed
It makes specific property tracking easy
It gives business owners a platform to show their creativity
Creating An Effective Social Media Strategy For Real Estate
Creating an effective social media strategy is essential for real estate businesses. It will help them build a solid online presence, reach new customers, and create a positive reputation. Here's what a good social media strategy for real estate should involve:
Research Your Target Audience
Research is important to create social media content for real estate agents, and the above real estate facts for social media confirm it. Creating two separate personas for buyers and one for sellers is essential. This is because they likely have distinct preferences when buying or selling a property.
When creating your personas, start broad and then narrow down to better understand who your customer is. Next, define their needs, goals, problems, and challenges that could impact their decisions around flipping a house.
Understanding these questions can help you build a buyer persona:
For example,
What is the average amount of money that they spend?
How knowledgeable are they in terms of owning property?
Which internet channels do they engage with most frequently?
Set Your Social Media Goals
Every real estate business goal must be well-defined and measurable. This includes social media strategies. Setting SMART goals can help you focus on the critical aspects of your strategy and track your progress. SMART refers to Specific, Measurable, Attainable, Relevant, and TimeBound.
For example, if you wish to increase your GCI by $550,000 from social media activities, you should break this down into smaller milestones. This could include closing 50 deals with an average price of $400,000 and an average commission of 2.75%.
Trackable metrics such as the number of appointments completed, contracts signed, and deals closed will help you stay motivated as you progress toward your goal.
Identify the Best Social Media Platform For Real Estate
When choosing where to focus your efforts, determine which networks are adequate to reach your target audience. For example, if you're interested in marketing properties to Millennials or Gen Z, Instagram and Tik Tok would be great starting points.
You can also evaluate how many of each demographic currently uses Facebook and Twitter. Once you understand which channels work best, you can start planning what types of content to post and how often.
Create User Generated Content
The next step is to leverage user-generated content. Tap into your user base and create opportunities for them to share their experiences about the real estate industry.
This can be as simple as asking clients to submit stories about how they closed a fantastic deal or what it was like searching for their perfect home. These stories help bring a human element that adds authenticity, especially in a transactional field like real estate.
Analyze And Repeat
This involves analyzing the success of your social media efforts, refining your strategy based on performance data, and repeating what works.
A way to do this is to log your social media activity and monitor key metrics like engagement, reach, and referral traffic. Then, use social media analytics tools to get a detailed breakdown of your performance data.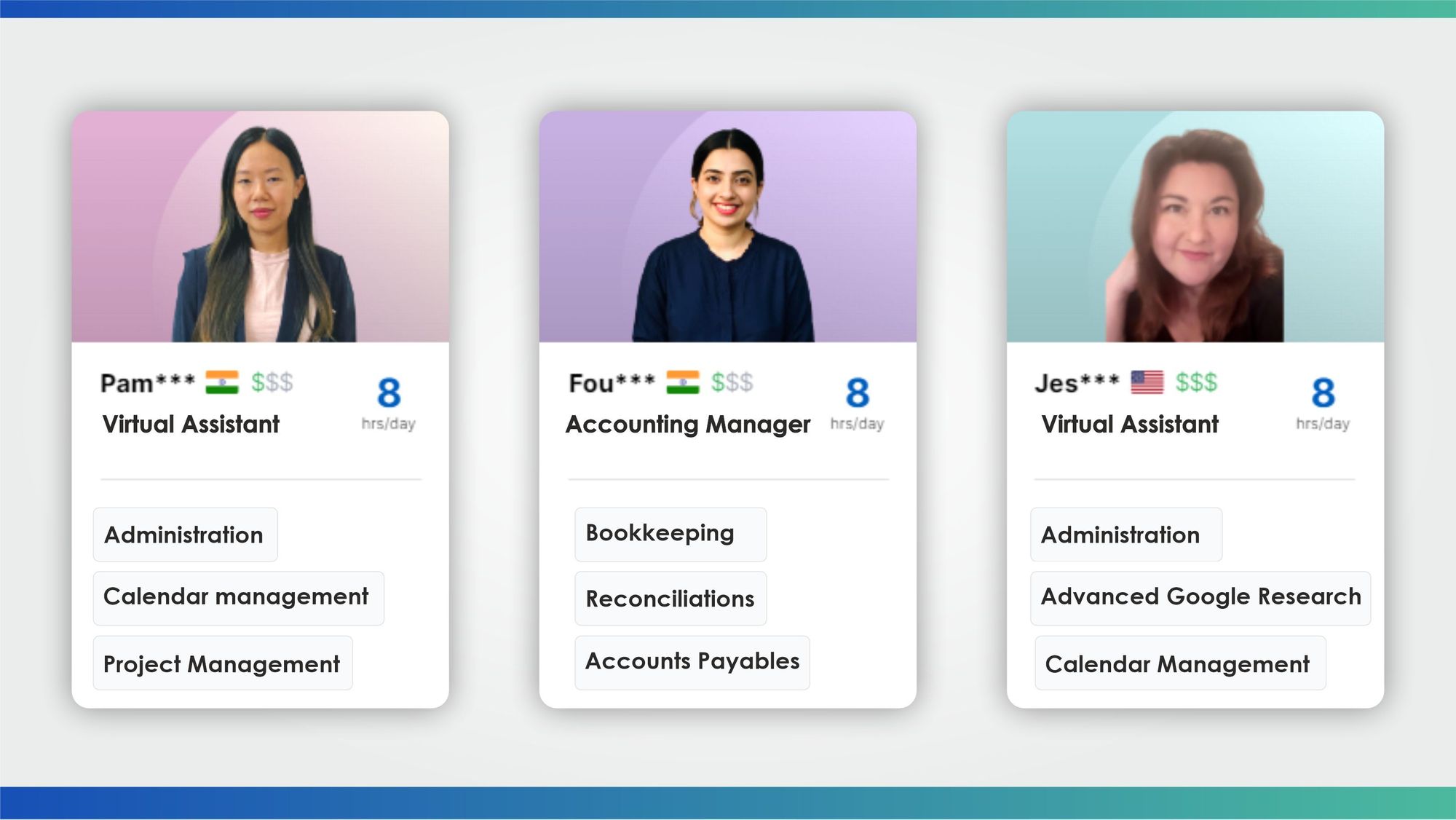 A Peek Through On Social Media Channels For Real Estate
Facebook For Real Estate
Facebook is a fantastic resource for real estate professionals. It provides a variety of high-quality options, including targeted ads for local listings, Facebook Messenger for client conversations, and the ability to share multiple forms of multimedia, including images, videos, and even live videos. All you need is to find the best times to post and learn how to schedule a post on Facebook to make sure your content reaches wider audiences and brings the right engagement.
Instagram For Real Estate
Realtors can create a business account on Instagram and include contact CTA buttons. This way, those who land on your profile can send you a message on the platform, an email about a property image that piqued their interest, or other personalized options. They can also pick the best time to post on Instagram and increase their reach. Another strategy could include getting Instagram followers from sources like Twicsy to help share your content
The platform is ideal for sharing high-quality image content, such as the image below, which shows a new property announcement.
Tik Tok For Real Estate
TikTok is a growing platform for all industries. Still, it can benefit realtors, given that the audience prefers behind-the-scenes content, which is exactly what house walkthroughs are. As a result, viewers can resonate with this content, adding to the views and likes of a real estate company.
Twitter For Real Estate
Twitter is an excellent platform for real estate professionals to reach a wider audience and showcase their services. For instance, real estate agents can share their listings, offer home-buying or selling tips, share local real estate news, and more.
Here's an example tweet that a real estate agent might post:
Are you looking for a stunning beachfront property? Check out this gorgeous 3-bedroom condo with panoramic ocean views! 🏖️🌊 #beachlife #realestate #propertylisting
This type of tweet is short, sweet, and informative. It includes hashtags to make it easier to find relevant listings and an eye-catching photo to grab the viewer's attention.
Youtube For Real Estate
To start choosing the best social media for real estate, find other successful real estate YouTube channels you can emulate. Take note of their design, the type of videos they make, and the frequency of publication. This will give you ideas for what will work best for your channel.
Once you know what kind of content to include, it's time to plan a consistent publishing schedule. Decide which days and times you'll post each week so viewers know when to expect new material.
LinkedIn For Real Estate
With LinkedIn, you can showcase your portfolio, join community groups and connect with potential buyers.
For example, you can use this platform to search for local property owners by keywords such as listing type, location, or price range. These features combined bring it among the best social media platforms for real estate.
Excellent Tips To Nail The Social Media Game
Here are some social media tips for real estate agents:
Take Advantage of Automation Tools: Automating certain aspects of your social media strategy can save time. It also helps ensure a consistent presence on all platforms to manage multiple accounts.
Analyze Performance: Track your posts by analyzing likes, shares, and comments to adjust future strategies.
Engage With Your Followers: Engaging with followers shows appreciation for their support. This leads to brand loyalty and increased followers over time!
Share Your Knowledge: Becoming a thought leader in real estate takes time. However, it can be done by sharing interesting content about the local market, neighborhoods, or even trends you noticed.
Participate In Local Events: Attending trade shows, conferences, and other events related to real estate allows you to stay up-to-date on the industry. It also shows potential partners that you are an active participant in the community.
Things To Avoid As A Realtor
Overtly Promoting Your Home Listings
It is fine to tell people about the houses you are selling, but do not make the house the main topic of your conversation. Instead, consider common questions home buyers and sellers ask you and turn them into posts. People will return if you provide valuable content.
Not Making Visual Content
While it may be tempting to avoid the expense of filming and editing a video, online video is an important component of social media marketing for real estate agents.
Consider this: home buyers are visual buyers, and if done well, a video can create an emotional connection with them that a photo-based listing cannot.
70% of marketers plan on increasing video activity on Instagram. Therefore, real estate business owners should not miss out on making Instagram reels.
YouTube videos can also help your website rank higher in search engines like Google, where many home buyers and renters begin their search for a new home.
Making Content For All Buyers
As a social media trend, most realtors make content only for first-time buyers.
According to the latest National Association of Realtors (NAR) study, 24 percent of home buyers in the United States are 41-50 years old or younger. Approximately 22% of them are first-time buyers. So think again about talking to first-time home buyers on social media.
Excessive Self Interaction
A post, link, photo, or tweet on your profile may appear attractive to you, but it is only somewhat sensible if it resonates with the people who follow your page.
Listening is more important than talking on social media. Take note of what others are saying about you and your brand. Solicit and collect feedback via informal polls or free survey services. This ensures that every content reflects your customers' interests.
Neglecting Existing Client Base
Invite past buyers and sellers to follow you on social media. As a result, your sites will become wealthier communities of shared experiences and objective advice from those who have recently completed the home buying/selling journey.
Is Social Media Management Easy For A Busy Entrepreneur?
Hiring a social media expert to manage their platforms is the perfect solution for busy realtors. However, they push costs up due to the salary and employee benefits that must be considered.
This is where a virtual assistant offers a cost-effective alternative that saves money. It also provides the necessary support for social media management for real estate. In addition, you can benefit from the technical know-how and manage your social media by bringing in virtual assistant expertise.
Wishup – The Ultimate Destination To Boost Your Online Presence

Budget Friendly
With Wishup, you don't have to break the bank to get help to get started with social media for real estate agents. Instead, we offer a range of budget-friendly plans that suit your needs.
Quick Hiring
Streamline your real estate business by hiring a virtual assistant. Say bye to the hassle of searching for a qualified expert, and hello to an efficient and cost-effective solution. With an efficient virtual assistant, you can focus on closing deals and growing your business without sacrificing quality.
High Expertise
Rather than hiring an in-house expert, getting a real estate marketing assistant offers the same expertise and saves money. With a quality virtual assistant, you can focus on your clients and closing deals while they take care of administrative tasks, marketing, and more.
Pre Trained
Stay ahead of the curve and collaborate with a virtual assistant who understands your business. Elevate your online visibility and see the results you crave with our expert team behind you.
Secure Privacy
Keep your clients' information safe and sound with our top-of-the-line virtual assistant. Wishup has crafted the latest technology to ensure that your information remains confidential.
Refund Without Any Enquiry
We guarantee a prompt replacement should you ever receive anything different from what is described. We value your satisfaction, so our team will go out of its way to ensure you are content with the service.
Prompt Replacement
If, for any reason, you are not happy with the service rendered by your virtual assistant, we can immediately replace them with no questions asked.
Free Trial Of 7 days
Experience the exceptional services of Wishup for a full seven days with no strings attached. Get the most out of our skilled virtual assistant and use it to your advantage.
What Social Media Services Does Wishup Offer?
A real estate virtual assistant from Wishup can help expand your business remotely. Here is how they can handle your social media.
Make A Posting Schedule
Posting regularly is essential to ensure you are always visible to your followers. A real estate assistant can make a planner for you.
Interact With Audiences
Business owners cannot engage in a one-on-one conversation with all their followers. A virtual assistant can!
Preparing Scripts
Making a script for the visual content is a commendable practice. However, it requires in-depth research and creativity. A real estate virtual assistant can take the time to do all needed to make a worthy content script.
Handling Queries
Once your social media handles grow, many people make queries. A real estate virtual assistant can check and answer those queries.
Helping You Build Connections
Networking is crucial in the real estate industry. A virtual assistant can help you with networking by reaching out to relevant individuals.
Editing Content
You can shoot endless footage to create content, but you cannot upload all of that content. At times videos require re-shooting. A virtual assistant can assist with editing.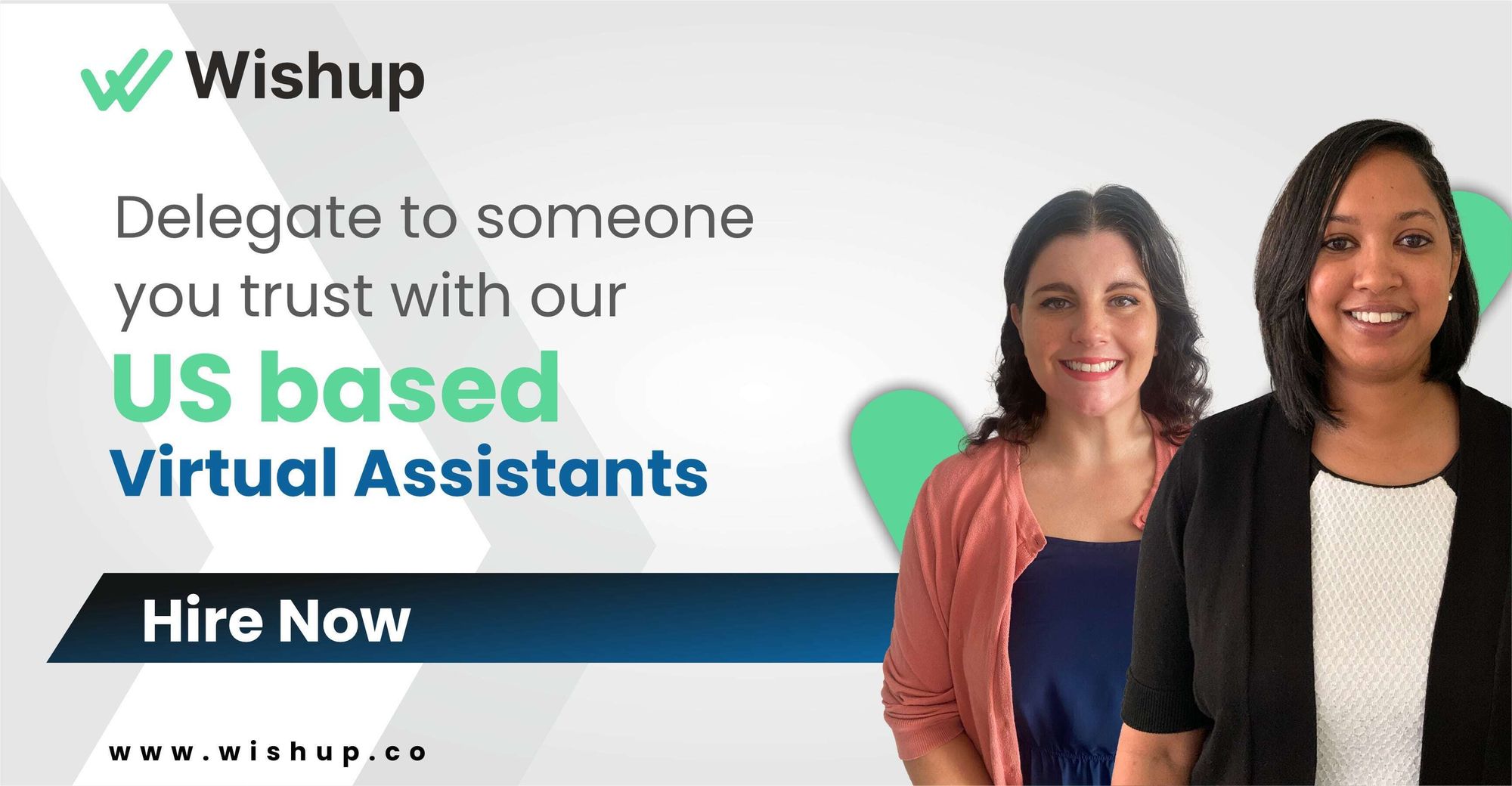 Conclusion
As a realtor, you are faced with many challenges when it comes to scaling up your business. But don't let fear stop you from achieving your goals. Every deal and network is essential for the real estate industry to grow, so have the courage to capitalize on them.
With the right help by your side, you can make great strides with your business faster than ever with social media for real estate. To set yourself up for success, consider building a team with experts like Wishup virtual assistants at the helm.
We provide quality assistance in real estate tasks that will bring synergy to your team and ensure smooth operations in all deals.
So don't hesitate any longer – start constructing a team to take your real estate endeavors up a notch. Click here or mail us at [email protected] to hire a Wishup real estate virtual assistant today or for a free consultation.
Social Media For Real Estate Frequently Asked Questions
What Social Media Platforms Are Best For Real Estate?
The three most popular for real estate agents are Facebook (97% of realtors use it), LinkedIn (59%), and Instagram (39% use it).
How Is Social Media Used In Real Estate?
Social media is used in real estate to get expansive reach, targeted advertising, and cost efficiency.
How Do Realtors Post On Social Media?
Realtors have an array of social media channels to post on. You can use these avenues to showcase listings you're excited about or give helpful advice in the real estate industry.