New business owners know how social media can lead them to growth. But can they do it alone?

If not, do they need to hire a real estate virtual assistant or a full-time employee?

What is the best way to promote your business on social media?

Business owners, new in real estate, always wonder about these questions. While businesses of all sizes can benefit from a strong social presence, one cannot overstate the value of social media in real estate. But, every business or brand needs time and good content to take advantage of social media entirely. This blog is about using social media to promote your real estate business.

Why Do You Need To Build Social Media?
It is the age to go social, no matter how traditional the business is.
Of course, most of you know that social media is a primary growth tool for every business. However, it can truly help you transform your real estate business. Here is how.

Let us begin with numbers first.

77% of realtors are on social media for real estate in some way, shape, or form.
In comparison to other sources, 47% of real estate businesses report that social media generates the highest quality leads.
99% of millennials (and 90% of baby boomers) start their housing search on google (as opposed to in-person referrals)

These statistics indicate that nothing can stop your business from growing if you are well-equipped to use social media. In addition, social media has become the hub for property buyers. Hence, it is an important aspect of your business.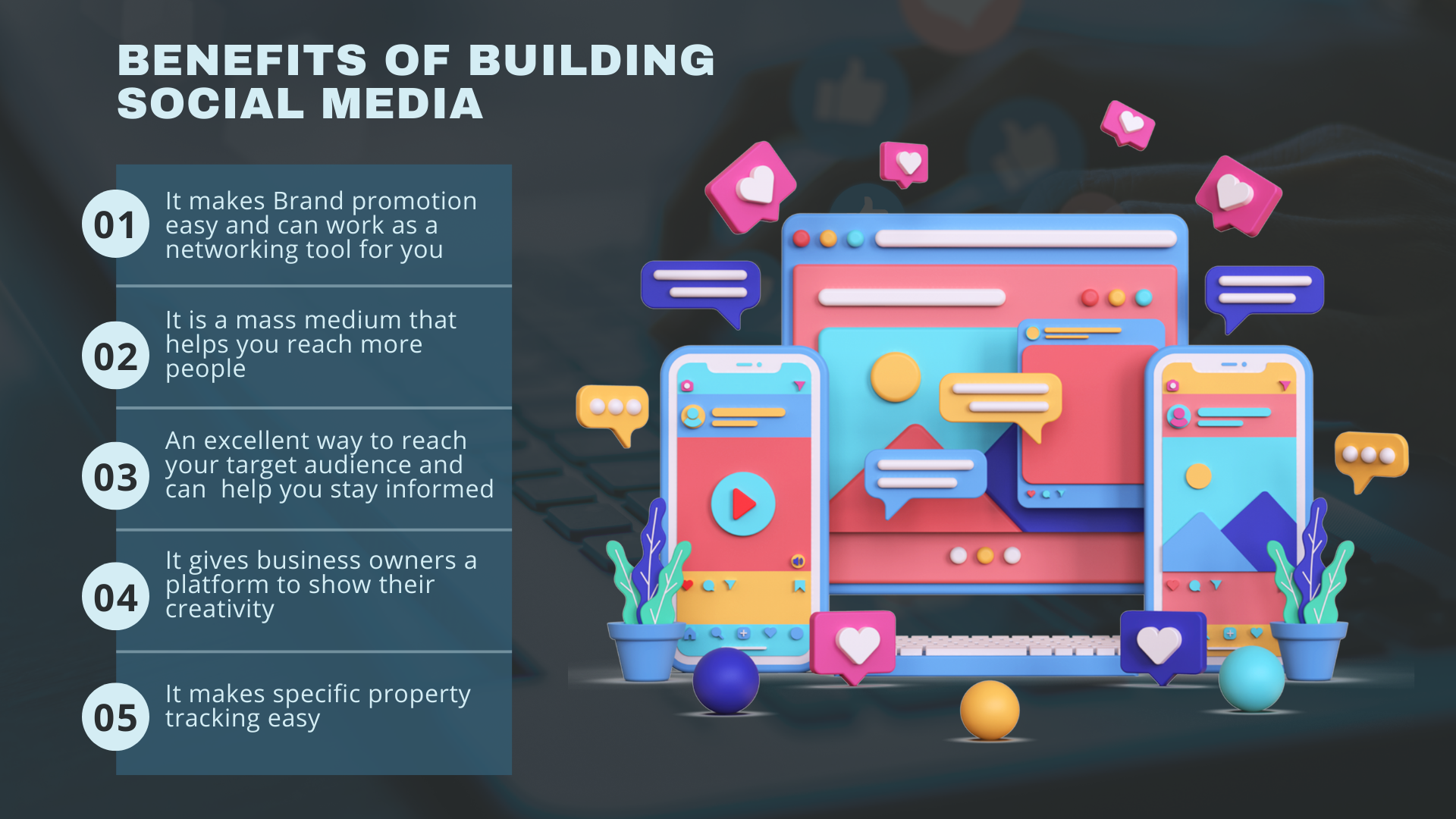 Quick Benefits Of Building Social Media
It makes Brand promotion easy
A mass medium that helps you reach more people
An excellent way to reach your target audience
It can work as a networking tool for you
It helps you stay informed
It makes specific property tracking easy
It gives business owners a platform to show their creativity

How To Effectively Use Social Media For Your Business?  
Tips To Fully Utilize Social Media Handles
Town Promotion Over House Promotion
Homebuyers want to know the good, bad, and ugly of each town they are considering to move. However, most real estate blogs simply provide buyers with basic demographic information and possibly some flowery language about the area. Instead, use your social media channels to give potential clients a much more in-depth understanding of the markets you serve, including the benefits and drawbacks of each neighborhood.
You can show your creativity while naming your social handles. For example, you can start with the names like @cityof… or @placeof…
2. Do Not Lose Yourself
Many realtors work with ghostwriters to write their marketing copy, but this method has drawbacks. The copy simply does not ring true; it fails to convey to clients your true personality. According to studies, customers want to connect with those with whom they do business, and there is no shortcut to creating your own authentic social media content that reflects who you are as a real estate agency.
3. Customer Education Should be your priority
Talking about common real estate pitfalls educates your buyers, making their browsing experience more enjoyable and qualifying them to work with you.
Social media is the ideal platform for this. If you have a blog, consider writing articles about home-buying tips and promoting them on social media. Perhaps you could tweet a "Home Buying Tips of the Day" - with the hashtag #realestatetips.
4. Interact With Your Followers
Today's home buyers expect instant answers to their questions, but the platforms where they ask those questions have shifted.
Home buyers are calling real estate agents with questions about a property or neighborhood much less frequently than they used to. Instead, they are going online, using Facebook's Recommendations feature, and Twittering at real estate offices. Prepare for this outreach, answer their questions, and use these questions to initiate dialogue with followers who may be in the early stages of the purchasing process.
5. Engage With Your Followers
Respond quickly and politely to readers who leave comments on your social media sites. One word of caution: do not feel obligated to respond to those who post abusive comments. Social media attracts its fair share of online bullies, and not every remark directed at you is worth your time.
6. Share Positive Stories And Client Testimonials
All platforms are ideal for sharing customer testimonials, allowing you to use user-generated content to establish legitimacy and credibility with your target audience. In addition, sharing client testimonials can help you connect better with your viewers.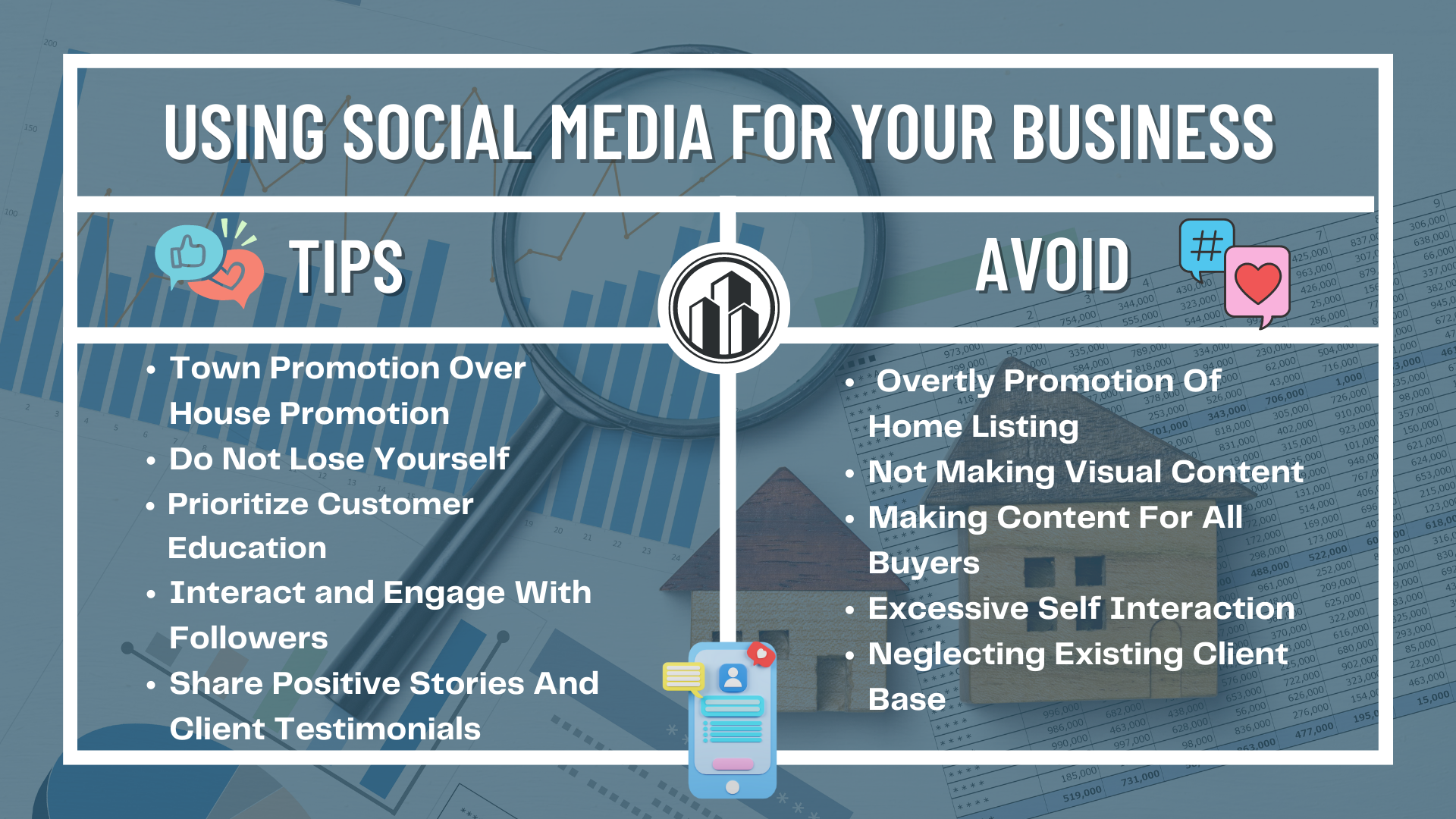 Things To Avoid As A Realtor
1.Overtly Promoting Your Home Listings
It is fine to tell people about the houses you are selling, but do not make the house the main topic of your conversation. Instead, consider common questions home buyers and sellers ask you and turn them into posts. People will return if you provide valuable content.
2.Not Making Visual Content
While it may be tempting to avoid the expense of filming and editing a video, online video is an important component of home marketing. Consider this: home buyers are visual buyers, and if done well, a video can create an emotional connection with them that a photo-based listing cannot.

70% of marketers plan on increasing video activity on Instagram. Real estate business owners should not miss out on making reels.

YouTube videos can also help your website rank higher in search engines like Google, where many home buyers and renters begin their search for a new home.
3.Making Content For All Buyers
As a social media trend, most realtors make content only for first-time buyers.

According to a recent National Association of Realtors (NAR) report, 24 percent of home buyers in the United States are 41-50 years old or younger. Approximately 22% of them are first-time buyers. So think again if you are just talking to first-time home buyers on social media.

4.Excessive Self Interaction
A post, link, photo, or tweet on your profile may appear attractive to you, but it is not very sensible if it does not resonate with the people who follow your page.

Listening is more important than talking on social media. Take note of what others are saying about you and your brand. Solicit and collect feedback via informal polls or free survey services such as Survey Monkey or Google Forms. This ensures that every piece of content you share on social media reflects your customers' interests.

5.Neglecting Existing Client Base
Invite past buyers and sellers to follow you on social media. As a result, your sites will become richer communities of shared experiences and objective advice from those who have recently completed the home buying/selling journey.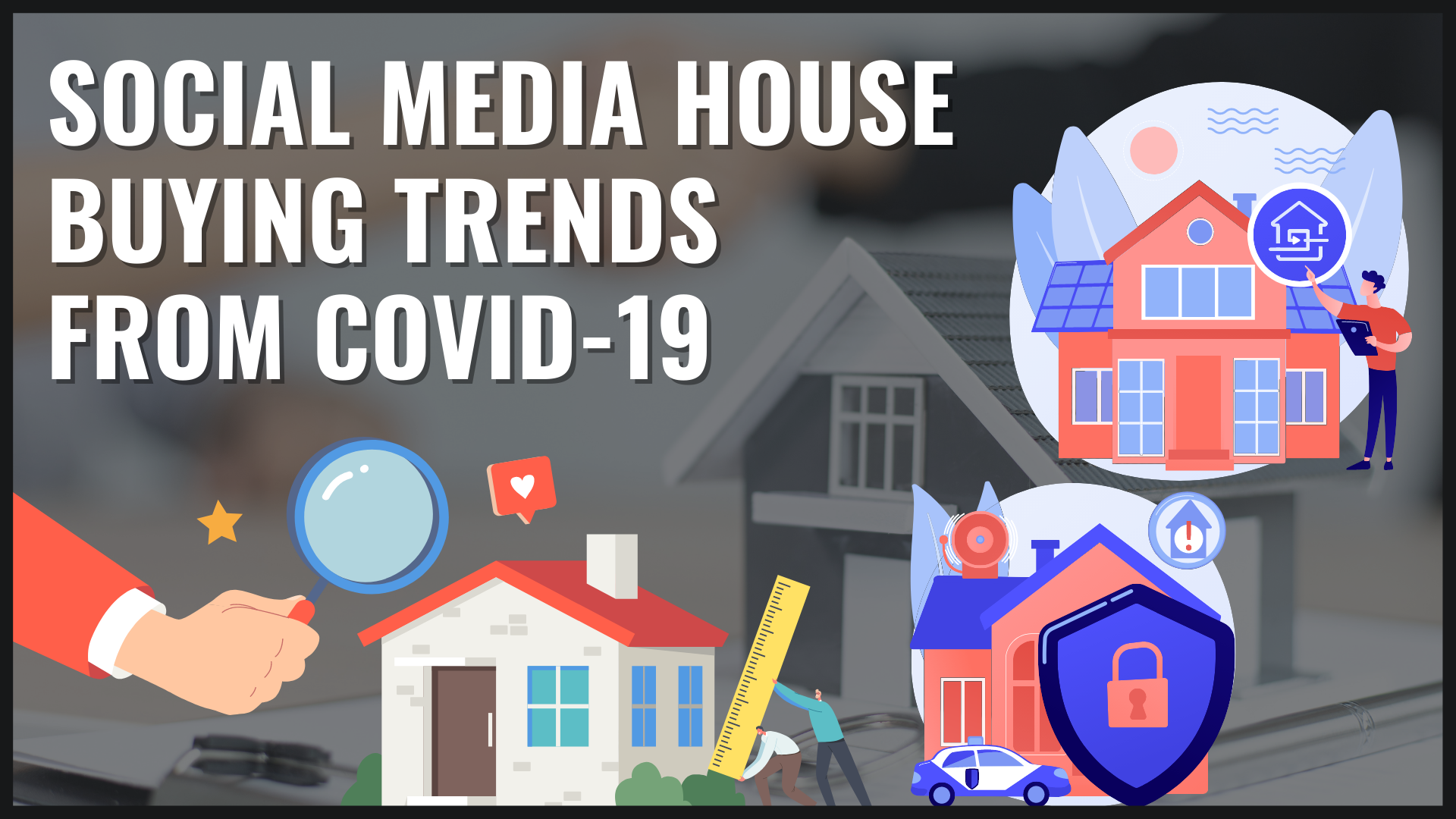 Social Media House-Buying Trends From Covid-19
Understanding recent customer trends and preferences is an excellent way to improve sales and grow your real estate firm. While social media has always been a valuable tool for realtors, COVID-19 has elevated it to the forefront.
The rise of virtual showings is one of the most significant changes. Although some agencies reserved virtual viewings for special circumstances or luxury homes, it is now a common practice.
As health and safety regulations are relaxed, virtual showings will likely become more popular, as buyers have discovered a significant benefit: lower costs. In addition, buyers looking for new homes in unfamiliar areas can save time and money on travel costs until they are certain about their options.
The length of the search process is also reduced because buyers can view multiple homes in a short time via online video or virtual tour, rather than waiting weeks for an open house or a space to open up during a showing.
Given its importance, let us review how to use various social media platforms to share real estate content.
Facebook For Real Estate Business Owners
Facebook is a fantastic resource for real estate professionals. It provides a variety of high-quality options, including targeted ads for local listings, Facebook messenger for client conversations, and the ability to share multiple forms of multimedia, including images, videos, and even live video.
Instagram for Realtors
Realtors can create a business account on Instagram and include contact CTA buttons so those who land on your profile can send you a message on the platform, an email about a property image that piqued their interest, or other personalized options. They can also pick the best time to post on Instagram and increase their reach.

The platform is ideal for sharing high-quality image content, such as the image below, which shows a new property announcement.

TikTok for Real Estate Business Owners
TikTok is a growing platform for all industries. Still, it can be especially useful for realtors, given that the audience prefers behind-the-scenes content, which is exactly what house walkthroughs are. As a result, viewers can resonate with this content, adding to the views and likes of a real estate company.

How Should You Step Into Social Media Marketing?
All realtors want to expand and reach a wider audience. Initially, every business owner manages their social media handles, but gradually they cannot find the time. Business expansion is the primary reason business founders have to draw away from other significant business activities.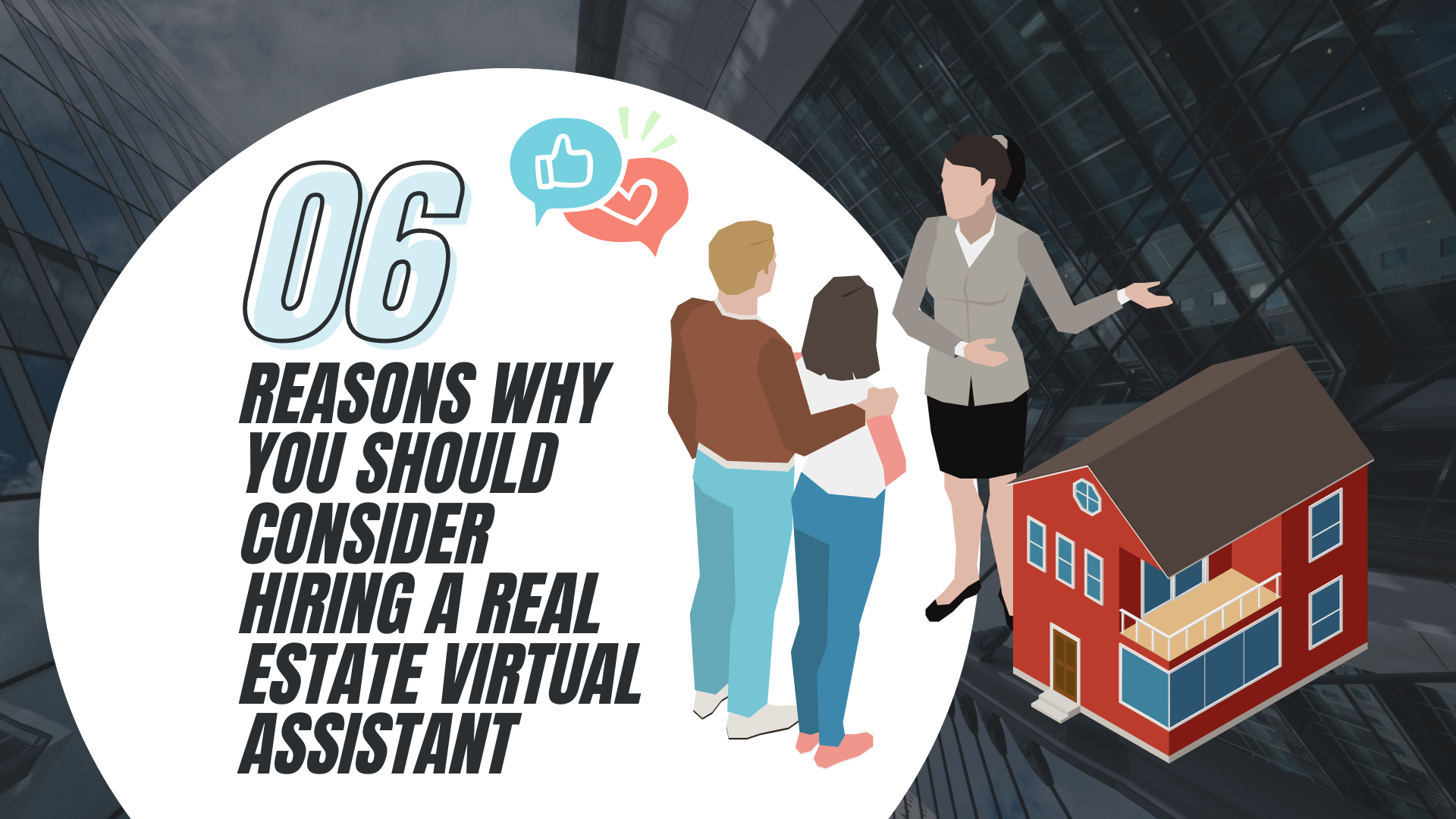 Consider Hiring a Real Estate Virtual Assistant
A real estate virtual assistant can help you grow your business remotely. Here is how they can handle your social media.
Make A Posting Schedule: It is essential to post regularly to ensure that you are never invisible to your followers. A real estate assistant can make a planner for you.

Interact With Audiences: Business owners cannot engage in a one-on-one conversation with all their followers. A virtual assistant can!

Preparing Scripts: Making a script for the visual content is a commendable practice. However, it requires in-depth research and creativity. A real estate virtual assistant can take the time to do all needed to make a worthy content script.

Handling Queries: Once your social media handles start to grow, many people do the queries. A real estate virtual assistant can check and answer those queries.

Helping You Build Connections: Networking is crucial in the real estate industry. A virtual assistant can help you with networking by reaching out to relevant individuals.
Editing Content: You can shoot endless footage to create content, but you cannot upload all of that content. At times videos require re-shooting. A virtual assistant can assist with editing.

Hire A Virtual Assistant & Grow As A Realtor
Every deal and every network is essential for the real estate industry to grow. This is why it is a challenge to scale up as a realtor. However, with the right help by your side and a comprehensive understanding of the industry, you can expand your business at a faster pace. So, do not lose a chance to build a team that can pave the way for success.

Click here or mail us at [email protected] to hire a Wishup real estate virtual assistant.

To grow as a realtor, you can also refer to other resources, including ebooks and white papers on our website.

Subscribe to Wishup Blog | Remote Teams | Remote Employees
Get the latest posts delivered right to your inbox