10 Reasons Why You Should Hire a Real Estate Virtual Assistant
This article lists 10 compelling reasons why real estate businesses must consider hiring a virtual assistant to boost their business.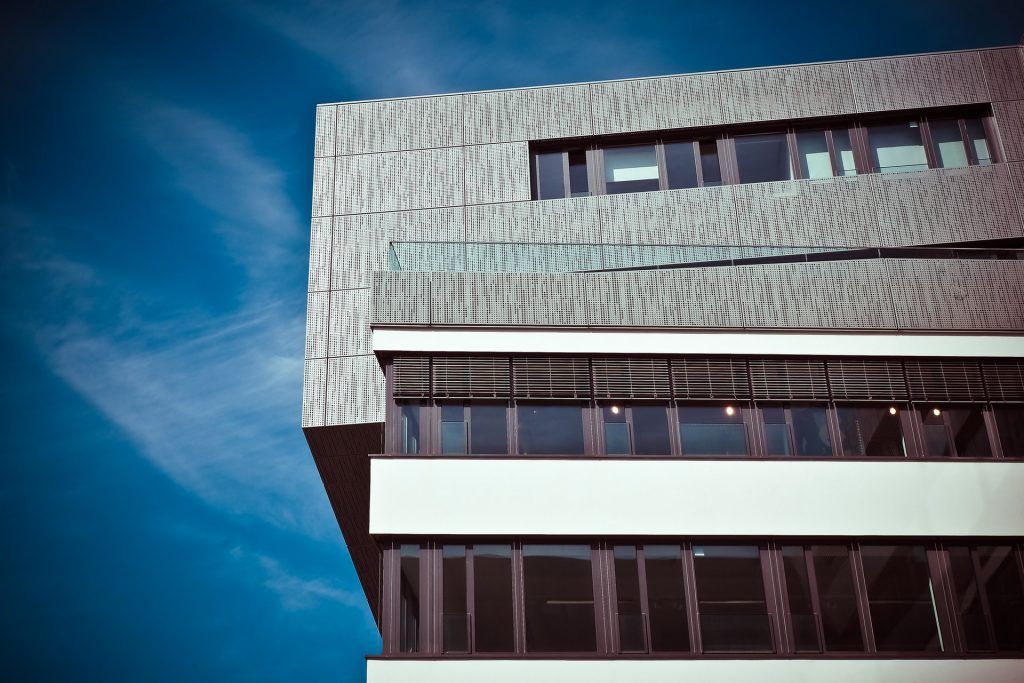 If you're just starting out as a real estate agent, you might be wondering how you can build up your business. In the modern real estate jungle, a realtor who can stay ahead of the curve is the king. But understanding how to beat the real estate market is not easy. It costs time, money, and effort. Your real estate agency may grow at breakneck speed, and you'd need to be superhuman to keep up. Or you need to hire a virtual assistant.
A study from Harvard Business Review found that knowledge workers spend nearly 40 percent of their time on discretionary activities that could be handled by others. Training an assistant can cost you more than money. Instead, hire a real estate virtual assistant. There is a lot that a VA can do, from finding leads, putting up site pictures, communicating with potential customers, and much more. Real estate virtual assistants are just the right move for an edge in the real estate market. Serving as an extension of your real estate team, the real estate virtual assistant is the key to accomplishing business goals.
A real estate virtual assistant can oversee all administrative tasks, plan schedules, create documents, and interact with clients in a cost-effective way. They can handle time-consuming yet critical tasks like making calls, closing sales, and conducting research, while managers can focus on other growth-related activities.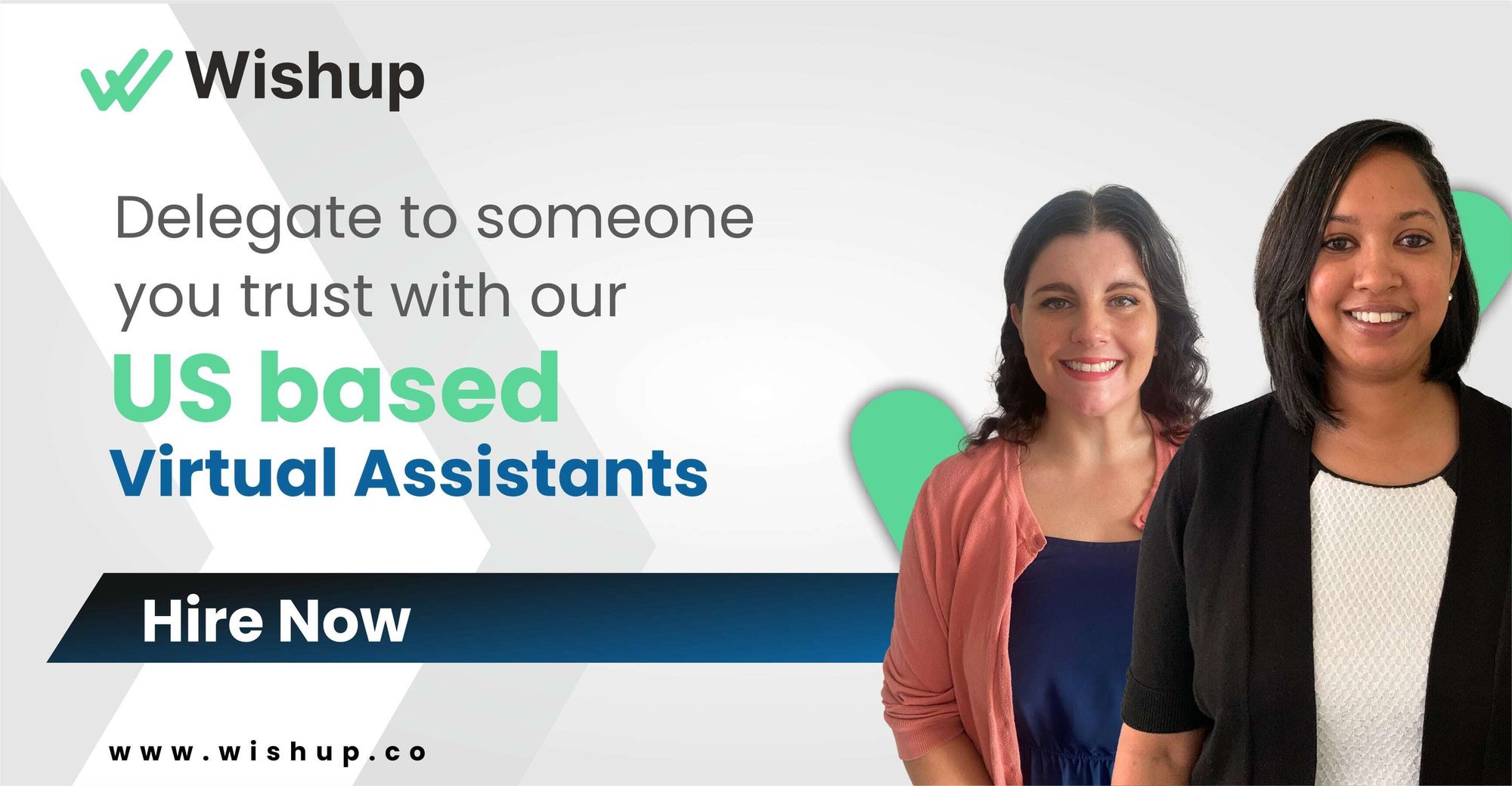 Who is a Real Estate Virtual Assistant?
A real estate virtual assistant is someone who can manage mundane company tasks like finance tracking, database management, marketing, lead generation, cold calling, and website development. They operate remotely and offer their skills to realtors so that they may concentrate on other important duties.
Tasks a Real Estate Virtual Assistant Does

"What can a real estate assistant do" is a question most of us ask when considering hiring one for our real estate business. Some important tasks performed by a real estate VA include:
Handling your calendar
Assisting with scheduling
Managing your online presence
Property research
Posting, designing, and maintaining listings
Responding to live chat and email inquiries
Verifying and scheduling appointments with sellers and buyers
Website maintenance
Preparing marketing materials
Data entry and bookkeeping
Creating a monthly newsletter that is sent out to clients and prospects with news and insights about your real estate market.
Using SEO (search engine optimization) tools for your website to make your business show up more readily in Google searches.
While you are leading the initial contact with prospects, your virtual assistant can keep the conversation going. Or, you can have your virtual assistant research potential leads. Another method is to find B2B leads by scraping Google or simply choose specific lead generation software.
Best Practices for Hiring a Real Estate Virtual Assistant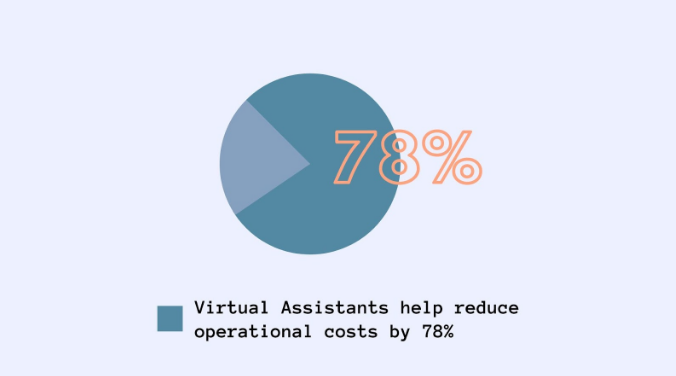 Hiring a VA's services can reduce the business's expenses by 78%. But this can be daunting for many realtors, especially with many online options. Since hiring the wrong one can be detrimental to your business, it is crucial that you define your goals and expectations before hiring a VA. A real estate professional in your network may work with a virtual assistant who has the time to take on a few extra hours each week.
Referrals can save you the time of a lengthy interview process. After asking for referrals, another way to expedite the hiring process is to work with a virtual assistant service provider or gig economy website.
Determine The Type of VA You Need
You should first identify the type of VA you want to hire. There are different factors to consider including:
domestic or international
educational qualifications and additional skills
experience level
technical skills
language fluency
part-time or full-time
Set clear expectations
Analyze the weak points in your business development and marketing strategy and determine the skills you need in your real estate VA.
Set realistic goals and work expectations and design your hiring requirements accordingly.
Give your top candidates a test
Once you have shortlisted eligible candidates, give them a test to evaluate the skills you consider indispensable for the position. This will help you find the most suitable one.
Is hiring a full-time virtual real estate assistant a good idea?

Many realtors earning around $170,000 or more work more than 60 hours a week. Due to their hectic schedules, these busy realtors may find it hard to focus on important tasks like doing market research, bookkeeping, and even designing marketing content.
Hiring virtual assistants can help them divide the load and get everything done in a cost-effective and efficient manner. This will also be helpful in reducing the work stress of managers, improving their productivity. Also, they can offer assistance outside regular business hours since they have flexible work schedules.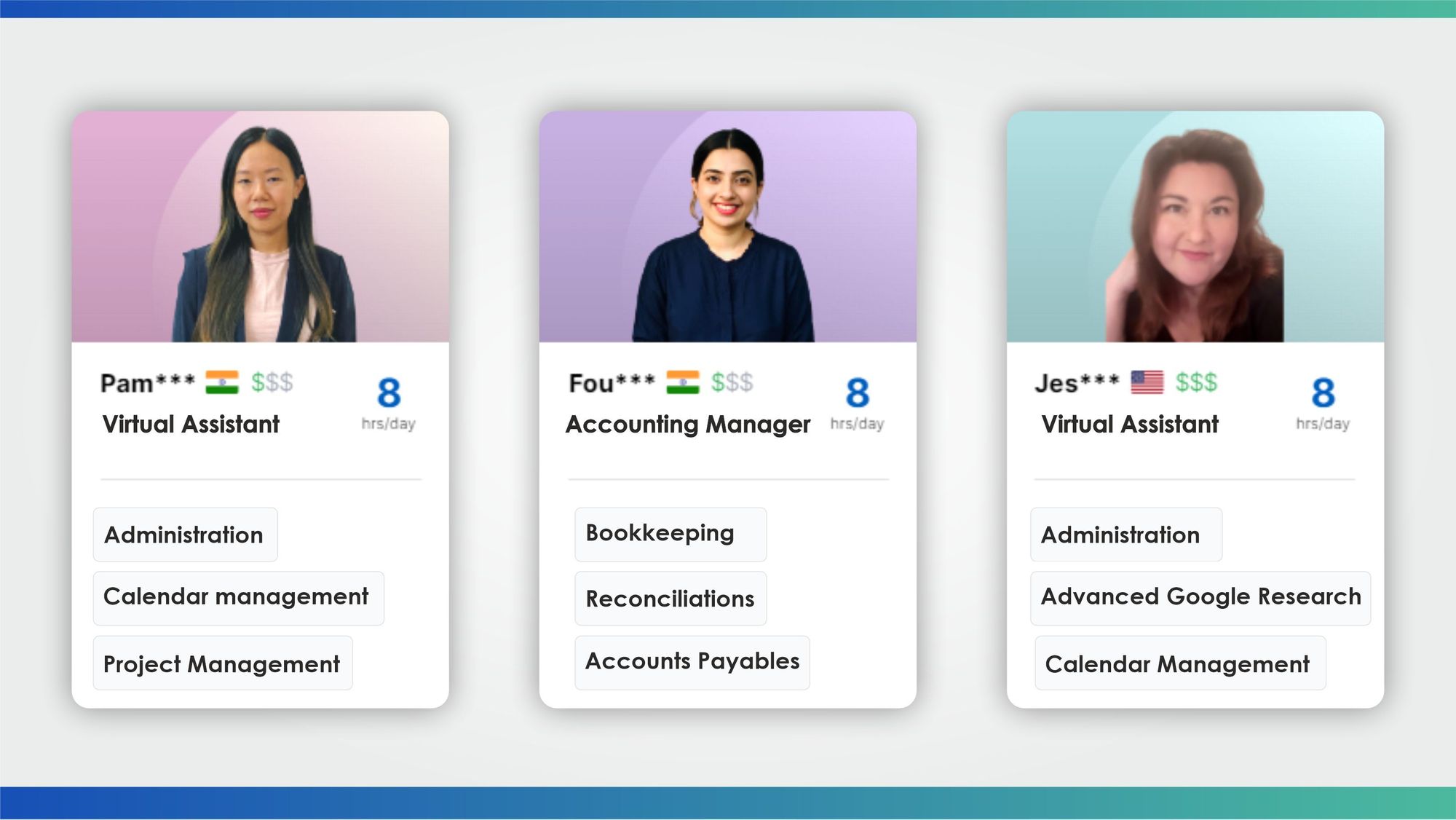 Benefits of hiring a real estate virtual assistant

Managing a real estate business can be tough. Virtual assistants real estate are highly skilled professionals who can reduce the workload of realtors by managing important yet mundane tasks in a cost-effective way. The top reasons to hire a real estate VA include the following:
Cost-Efficient Solution
Real estate agencies are constantly on the move.
A realtor must organize all their everyday transactions, from checking emails to phone messages.
A real estate virtual assistant is an independent contractor who provides you with the best services at budget prices.
According to some estimates, real estate virtual assistants can streamline business labor costs by 40 percent.
Additionally, your real estate business can avoid overheads like social security benefits, insurance for health, medical and unemployment purposes, and much more.
No Leave or Holidays
One of the biggest problems real estate agencies today face is the existence of labor laws that stipulate vacation, sick leave, or overtime fees.
Cut down on all these costs and add the productivity your business needs to get ahead with virtual assistant outsourcing.
As the real estate VA can work virtually, he or she can manage time more effectively.
Stay Ahead of the Trends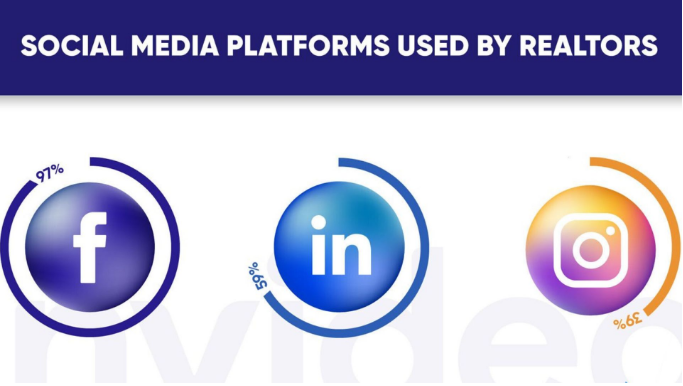 The real estate business is changing with the advent of new technologies such as social media and mobile-first online platforms.
You need someone with specialized skills to create the perfect e-newsletter, update your listings and database, and cash in on social media to remain in touch with clients and partners.
This is where a virtual assistant comes in. Hiring a real estate virtual assistant is a solid investment.
Industry expertise
The best real estate virtual assistant has a high level of industry experience. They will be able to handle various responsibilities like customer service, social media, sales, and marketing.
By hiring a real estate virtual assistant, you can access these skills without paying for a full-time employee.
Avoid Payroll Paperwork and Management
Hiring a real estate virtual assistant is an investment because outsourced virtual assistants pay their own taxes.
They also do away with the need for payroll paperwork and management.
Cut Down on Infrastructure
From company conferences and seminars to regular functioning, office equipment such as office supplies, computers,, and electricity are needed for in-house employees.
Your VA provides the best services at the most affordable rates using their own virtual office and cuts down on the need for a cubicle and its associated headache.
More Scalability
Virtual assistants for realtors possess greater efficiency and productivity owing to their industry expertise. They can also do a wide range of tasks, from easy administrative work to complex marketing.
When your business requirement increases, you can always request virtual assistants for real estate to work for extra hours.
If they are unavailable, you hire another VA from a real estate virtual assistant service to handle the extra workload.
Boost Productivity
Money is not the only currency real estate agencies deal in.
Time is equally important.
A real estate virtual assistant organizes the time so you can focus on what matters the most.
Handle paperwork and incoming calls as you prepare for meetings and appointments by delegating these to the VA.
The real estate virtual assistant can oversee communications, filter your work commitments and fulfill all the tasks allotted. Accomplish more in a day as you opt for a VA.
Pay As You Go
Pay only for time spent on the task, and save your real estate business a fortune.
Virtual assistants can function from any location at any time based on your needs and requirements, providing the flexibility to manage the budget and delegate tasks.
Supplement Staff
Rather than hiring additional staff at peak times in the business, opt for virtual assistants when needed.
A trained real estate virtual assistant works by the hour. They also use time-tracking software, allowing you to track their work easily, resulting in faster turnaround times.
From scheduling appointments with prospective clients to closing transactions and monitoring buyer or seller feedback, your real estate VA is also the right choice for enhancing your sales conversion.
Experienced VAs can handle prospect management and lead generation with ease.
Improve the Work Quality
Real estate virtual assistants are degree holders with varied skills, higher training, and certifications in their domain areas.
Consequently, you get finer work and more expertise at a lower price.
Specialized skills are available, from organizing property listings, clients, and contacts to managing and updating the CRM program so leads can turn into loyal customers.
Whether you need a presentation for an important client, relevant content for real estate websites, or well-organized detailed spreadsheets for financial projections, a VA is perfect for the job.
Get Fresh Ideas
A real estate virtual assistant is an extension of your work team.
Virtual assistants constantly catch up on real estate marketing trends, organize and research listings, and ensure your real estate website stands out.
Knowing each client's needs and preferences enables real estate virtual assistant companies to create communication that works best for your realty business.
Service Provider Websites
Virtudesk
Summit VA Solutions
Gig Economy Websites
Fiverr
Freelancer
Upwork
Wishup – the perfect solution for all your real estate needs!
Pocket-friendly services
Wishup offers realtors access to exceptional talents at reasonable prices, making it the best service for businesses on a tight budget.
Accelerated hiring procedure
At Wishup, relators can onboard VAs within 24 hours. This accelerated hiring procedure will save you both money and time.
Talented Professionals
All VAs offered by Wishup are highly trained and experienced professionals who understand the ins and outs of the industry. They are fluent in over 200 skills and 70+ no-code tools.
Privacy and Data Security assured
Wishup ensures that all important client data including financial details are kept secure and confidential, by using secure channels of communication and ensuring all our VAs sign NDAs before being signed on to clients.
Immediate replacement
If realtors are not happy with the VA they have, Wishup connects them immediately with another VA that fits their requirements, no questions asked.
7-Day Trial with a money-back Guarantee
Realtors can always opt for the 7-day trial offered by Wishup before deciding to enter into a long-term commitment with one of our VAs.
What Real Estate Services Does Wishup Offer?
Web Research
Virtual assistants in real estate offered by Wishup can perform research to aid you in keeping abreast of industry trends, competitor assessments, and other significant corporate information.
Data Entry
Virtual assistant services real estate like Wishup offers VAs who can perform important administrative tasks like data entry.
Updating social media accounts
VAs of Wishup are trained in posting and managing the content of the company across all social media platforms.
Schedule management
Our VAs are experienced in managing the activity schedule of businesses, including managing posting content, developing marketing strategies, keeping records up-to-date, etc.
Calendar management
Our VAs are experienced with tools like Google Calendar and will manage your appointments, add buffers to prevent overlaps and maintain your personal and work calendar perfectly.
Fixing appointments
It is common for realtors to forget about appointments in their busy schedules. Our VAs will schedule your appointments with clients and manage meetings efficiently.
Updating CRM
Our VAs are efficient in performing administrative tasks like updating CRM, lead generations, and client follow-up so you can focus on closing deals and growing the business.

Conclusion
Hiring virtual real estate assistants can help business managers delegate time-consuming tasks and concentrate on activities generating revenue. Real estate VAs are affordable, highly skilled, and can handle a variety of obligations with no additional infrastructure or training costs.
Wishup is one of the best virtual assistant real estate services that can connect realtors with the top talents in the industry. We offer our clients reliable, experienced, and affordable virtual assistants to all our clients. To start hiring a VA from virtual assistant services for real estate, hiring process, email us at [email protected] or book a free consultation today.
Real Estate Virtual Estate Frequently Asked Questions
Why hire a real estate VA?
The major benefits of hiring a virtual assistant include reduced workload, access to top-notch skills, improved work quality, better efficiency, and reduced expenditure on infrastructure, training, and payroll.
Real estate teams hiring for companies on a tight budget can benefit from real estate VAs.
How to use a real estate virtual assistant to grow your business?
A real estate virtual assistant can take up the mundane workload of managers freeing up time for them to focus on growth-related tasks. They can support the marketing efforts of the company and successfully generate leads.
Businesses can also hire VAs during peak season, reduce payroll expenses, and divert this money for growth operations.
How much must you pay an in-house real estate assistant?
An in-house real estate assistant gets paid according to their experience level. The average total salary for a real estate assistant with less than one year of experience is $14.38 hourly.
Real estate assistants with 20+ years of experience make an average hourly salary of $19.
The total pay of in-house real estate assistants can be anywhere from $25k-$54k.