How can a Virtual Assistant help analyze daily reports and improve business performance?
Data is the backbone of any successful business. A virtual assistant can help you analyze daily reports, uncover insights, and make informed decisions that lead to improved performance. Let's unlock the potential of your business data and take your success to new heights.
Daily reports are an important part of a business. They provide organizations with a snapshot of how the business is performing and how it can improve in the future. However, simply looking at the numbers in these reports is not enough. Instead, you need to understand them. For example, you may see that you're making a lot of sales, but they aren't as profitable as you expected. In this case, you may want to reduce overhead or find other ways to make the sales you're making more profit.
Thus, the question arises - as a busy business owner, how can you find the time to analyze your business reports and improve business performance?
The answer is hiring a virtual analyst!
In this blog post, we'll discuss how a virtual assistant can assist in analyzing daily reports and ultimately enhance your business performance. With their help, you'll be able to gain valuable insights that can inform your decisions, leading to improved operations and increased success. Let's explore the various ways in which a virtual assistant can help you analyze daily reports and improve your business performance.
Read on!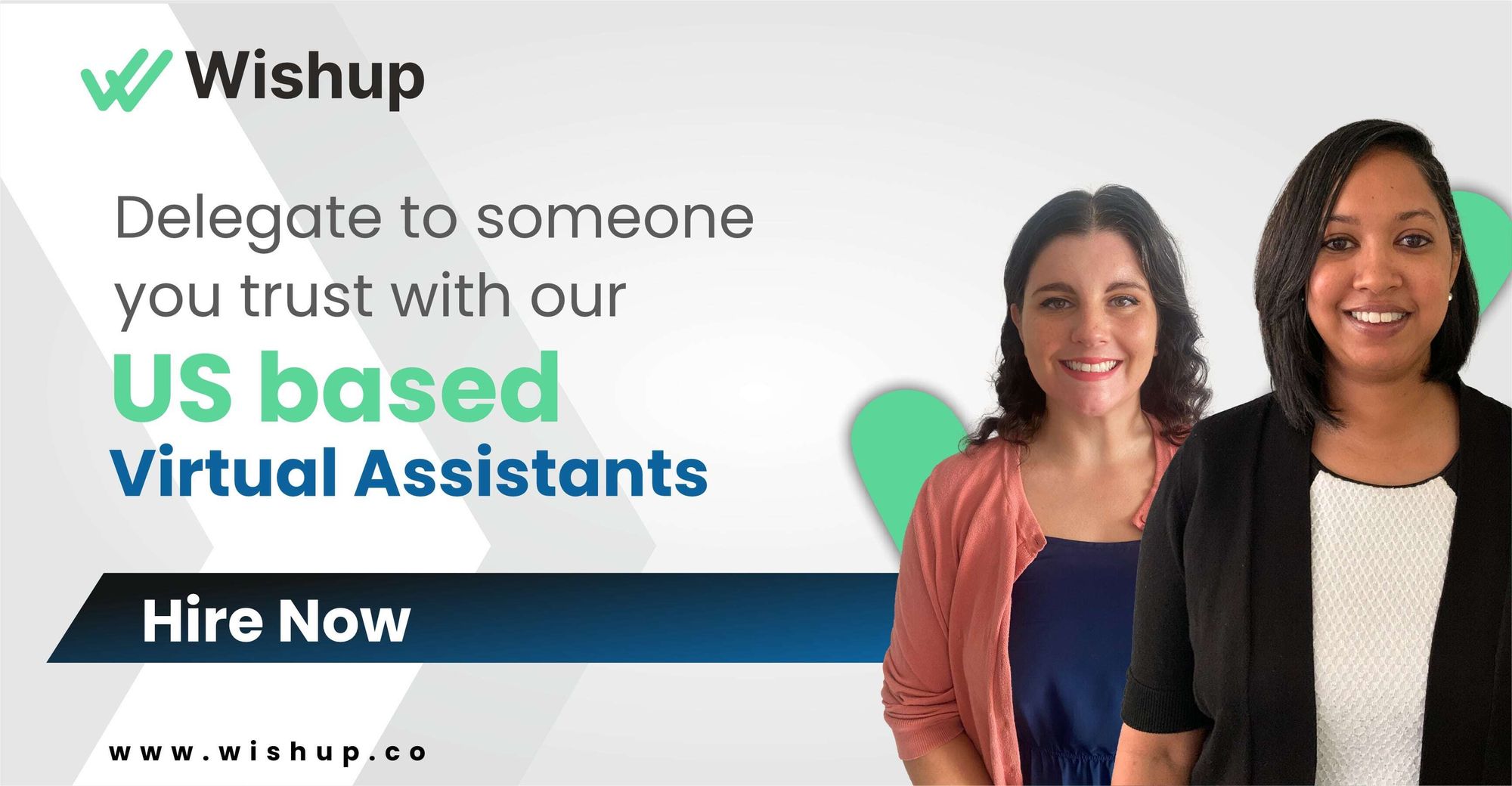 Ways in which a virtual data analysis assistant can help you analyze business reports and improve business performance
If you are struggling with analyzing your business reports, hiring a virtual executive assistant can be a smart choice. These professionals are trained to leverage multiple tools to analyze data and reports and give you valuable insights.
With their experience and expert knowledge, a virtual assistant can help you identify key problems in your business, come up with strategies to resolve them, and boost business growth.
In this section, we will discuss how a remote personal assistant can help you analyze business reports and improve business performance.
1. An expert virtual assistant can analyze your business reports and provide you with valuable insights
Analyzing daily reports involves more than just crunching numbers; it's about interpreting the data and discovering key insights. A virtual assistant can be of great help in recognizing trends and patterns that may have gone unnoticed. With their assistance, you can make decisions based on sound information which can positively impact your business's performance.
2. They can help you save time and cost, and boost your productivity
By hiring a virtual assistant, you can save time and increase productivity. Rather than spending time analyzing daily reports, you can focus on other important tasks, such as strategizing and growing your business. The virtual assistant will provide you with a comprehensive breakdown of the data, including the key insights that are necessary for making smart decisions.
Further, reports suggest that a virtual assistant can help businesses save up to 78% of their operational costs.
3. Report generation according to your unique business needs
Apart from helping you analyze your daily reports, a data analysis assistant can also help you create customized reports. They can generate reports based on the most relevant metrics for your business and format them in an easy-to-grasp manner.
4. They improve accuracy
Accuracy is paramount when it comes to analyzing reports. With the assistance of a virtual assistant, you can ensure that the data is precise and up-to-date. Moreover, they can help you detect any inaccuracies or inconsistencies in the data, thereby enabling you to rectify them before making any decisions based on the information.
5. A virtual assistant brings consistency to the table
It is essential to analyze reports regularly in order to make informed decisions. Juggling all of your responsibilities can make it difficult to find the time to do so, though. Hiring a virtual assistant can be a great solution, as they can help you stay current with the data and insights by analyzing reports consistently.
6. By carefully analyzing your daily reports, a virtual data analysis assistant can help you identify key opportunities for performance improvement
A virtual data analysis assistant can be a great asset in helping you identify opportunities for improvement in your business. Through analysis of daily reports, they can pinpoint where your business is doing well and where it needs to be strengthened. With this information, you can devise strategies to improve your business performance and reach your desired objectives.
7. They can help you implement strategies effortlessly
Working with a virtual assistant can be a great way to take advantage of the insights gained from daily reports. Through collaboration, they can help you devise action plans and strategies, and see to it that they are carried out effectively. This can be beneficial in achieving your objectives and optimizing the performance of your business.

5 major reasons to choose Wishup for hiring an experienced virtual data assistant for your business
From CRM maintenance to data analysis, a VA can assist you with a variety of tasks. If you're in the market for a top-notch virtual data assistant for your business, look no further than Wishup! We're your go-to virtual assistant outsourcing partner that'll help you find the perfect VA quickly and easily.
Here are some of the reasons why you should choose us:
We do complete background checks on all our VAs: At Wishup, we make sure all our virtual assistants are the best of the best. We vet them with background checks, reference checks, and screening, so you know you can trust them to do the job – and do it right. You can rest easy knowing you're working with a reliable and trustworthy assistant.
We only hire the top 1% of the applicants: We have a strict selection process that allows us to work with the top 1% of applicants. Our screening procedure includes several rounds of interviews, tests, and reference checks to make sure we only team up with the cream of the crop.
Comprehensive in-house training: At Wishup, our VAs get extensive training to make sure they know the newest industry trends and the best ways to do things. This training covers time management, communication, and other important skills to help them give top-notch service.
Quick replacement: If things don't pan out, don't worry - we got you. We provide instant replacements if your virtual assistant isn't quite working out. Whether the mismatch is with personality, workload, or skillset, we'll make sure you get the right VA for the job.
7-day free trial: If you decide to go ahead with us, you will also get a 7-day free trial. Here, you can work closely with one of our VAs and experience the quality of their skills and services.
Frequently Asked Questions
1. Who is a data analyst virtual assistant?
A data analyst virtual assistant is a remote professional who offers their services to businesses, aiding them in data-related tasks such as collection, cleaning, analysis, report generation, and visualization. Such types of virtual assistants interact with their clients via email, phone, or video conferencing. This allows them to work from a distance and provide the same level of assistance as an in-person assistant would.
2. What skills do data analysts need?
Data analysts must possess a blend of both technical and soft skills to be successful. Technical skills might comprise familiarity with statistical analysis, data visualization, database management, programming languages like SQL or Python, and an understanding of data mining and machine learning techniques. In addition, they must have the strong critical thinking, problem-solving, communication, and team-working skills. Moreover, data analysts should be meticulous, well-organized, and have excellent time management capabilities.
3. When should I hire a VA?
Hiring a virtual assistant (VA) can be a great option when you have too many tasks to complete on your own or need to focus on key responsibilities. A VA can provide assistance with a variety of administrative duties such as appointment scheduling, email management, report analysis, and data entry, which can help free up your time.
From a data entry assistant to a virtual analyst, you can hire different types of remote professionals according to your business needs. This can be a great solution if you only need assistance on a project basis or have a short-term need for extra support. Plus, you can hire a VA part-time or full-time, and they can work remotely, saving you money on office space and equipment.
Wrapping up
Analyzing daily reports is a crucial part of running a successful business, but it can be really time-consuming and overwhelming. A virtual assistant can help you save time, boost productivity, give you valuable insights, and make sure your reports are accurate and tailored to your specific needs. That way, you can make more informed decisions that will improve your business performance and help you reach your goals.
So, don't wait - get a virtual assistant today and watch your business soar!
If you want to hire the best VA for analyzing your business reports and improving performance, we at Wishup are here for you. Email us at [email protected] to get in touch with us and schedule a free consultation today!