Why Do You Need to Hire a Virtual Assistant Before Holiday Season?
Holiday season means fun! But, can you leave the work behind? Don't be in dilemma and hire a virtual assistant, so you can enjoy the holidays without work stress.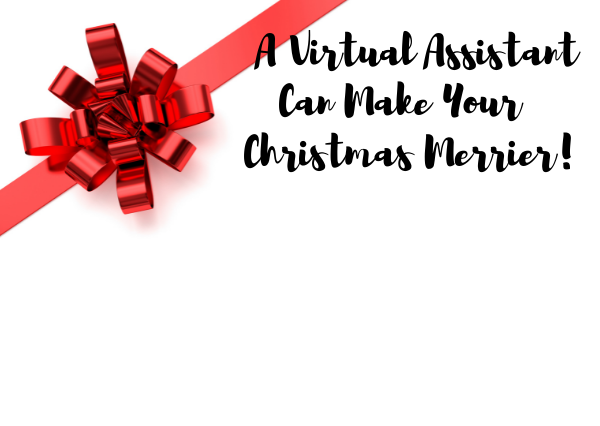 Why Do You Need to Hire a Virtual Assistant Before Holiday Season?

December is a month of charm, bringing the eve and new year. But can you leave work behind for celebrations? No chance! When you hire a virtual assistant, you ensure that your business proceedings do not halt while you enjoy the festive season.

Everyone loves to be more indulgent in the festivities during Yuletide season. It is the charm of holidays, and be it your home or outdoor spaces, the surroundings brim with celebrations. The best option for business owners is to collaborate with remote assistants, who can take the workload off, letting them peacefully enjoy their festive break.

Let's begin with what can a virtual assistant do for you if -

You Are A Small Business Owner

Startup founders require the assistance of various kinds. Whether a B2B company or an E-commerce store, you need an experienced and trained professional to run the business. A professional's help becomes even more essential because of these factors:

Product Marketing & Promotion: Marketing trends have a dynamic that you must follow if you want your product or service to perform well. You can best utilize a remote assistant's services around holidays, especially before a week or two. Offering deals and coupons can help you boost your sales.

The professional can help you avail advantage of holiday marketing. Festivals and special events are the best time to offer discounts, promotional coupons, and sales. Consumers wait for concession opportunities on days like Black Friday, Christmas Eve, new year's, Easter, etc. You can ensure this way that previous customers keep visiting your pages and sites, along with new customers who seek festival discounts.

Handling Sales: People usually like to do queries around holidays, as they expect a new product launch or discount on the particular product they want to buy. Hiring a VA can respond to customer queries.

The Christmas season is also the giving season. Bulk sales and increased demand for bulk discount coupons are common during this time. A remote assistant to handle queries and conversions is a bonus.

Credit: Canva
Help you deal with an increased number of shoppers: The number of shoppers automatically increases before and during festivals. People buy gifts, goodies for themselves and their loved ones.

It can be tiresome to manage all the work together in such a scenario. Additionally, you would not want to lose your shoppers even when you are on break. Therefore, an extra hand can benefit you, relieving you from the stress of handling shoppers.

Handling Social Media: Social media is a necessary business tool. Taking a break from social handles during festivals means significantly losing engagement. It could also lead to a decrease in your brand reach and followers.

More than 4 billion people are using social media. You can tremendously grow with an impressive social media presence. Having a social media assistant by your side can help you maintain social media content consistency. You can restfully enjoy the holidays with family and friends without getting tensed about your engagement or follower count.

Tip before hiring a Virtual Assistant: It is always advisable for startup owners to have absolute clarity about their pain points. You can begin by creating a list of tasks that a remote worker can complete for you. It is an excellent way to ensure that you hire an ideal fit.  

If You Are An Executive

Executives have a severe workload as they are involved in both planning & organization and daily functioning of the company. Festivities can be relaxing for them, only when they have a professional helping hand. Here's how a remote assistant can help you if you are an executive.

Handling Gifting & Organizing Cards: Conveying your greetings to colleagues and superiors can take an eternity. You can save that time for celebrations with family by delegating such tasks to a trained and professional virtual assistant.

Your VA can make a list of associates for you to decide the gifts for each individual. The VA can then start with the dispatch, saving your time.

Filling In For Your Staff: Your employees also deserve a break to spend some good, dedicated time with their families. The previously piled up work may make them conscious to voluntarily ask for holidays. You can use the services of a remote assistant and relieve your staff.

Calendar Management: Scheduling the day and managing the calendar is recurring. Executives spend the majority of their day at meetings and discussions with teams. A remote desktop assistant can prepare your calendar when you get back to work. It will help you save time and prepare directly for the meetings.

If You Are An Author

The job of an author requires both intellect and organizational skills. As an author, you may need a remote assistant during the festive season because of -

Inbox Management: You plan to spend some quality time with your family during celebrations. But are your clients on the same page as you? Probably not all. A remote assistant can manage your mailbox and only inform you about the messages that require your immediate attention.

Managing Events: Authors regularly have to attend book signings, readings, and other event invitations. They also have to organize book launches and promotional events for peers. Indulging in festivities means a break from all these events. Hiring a VA is helpful as the professional can reschedule the events and keep all the participants informed.

Researching For Projects: Why not enjoy the holiday season and leave the research for your next project on your virtual assistant? A virtual assistant can aid you with the research for your next project. Research is hectic and takes ample time, but the good part is that it does not require your direct and consistent involvement. You can let a remote assistant handle the research to save time.

Credit: Canva

Confused? Hire a Personal Assistant

General anxiety before you hire a remote assistant for the first time is understandable. Hence, hiring a personal assistant can work wonders for you. According to a survey by Airtasker, the remote workforce can perform better. They provide a higher rate of productivity than in-office staff.

You can hire a personal assistant to handle basic and recurring tasks like preparing the work calendar. The professional can help you be fully prepared for the upcoming year because engaging in festivities does not mean losing the edge on work.

Exploring Some Benefits of Outsourcing Remote Assistant

Using outsourced help is one of the best things to step into. Here are some benefits of hiring a virtual assistant during holidays.

Spend Restful Time With Family: Remote assistants from outsourcing agencies usually belong from different geography than yours. Their holidays and your holidays come at varying times in a year. They can help you with complete dedication, allowing you to have stress-free holidays and continue your business activities.

An extra helping hand: An entrepreneur can always use extra help at work. Managing accounts, marketing, hiring, procuring products, and everything else alone can lead to severe energy burnout, stopping you from focusing on essential tasks and decisions. A virtual assistant can add more hours to your day by helping you.

Cost-efficient Business Solution: Startup founders are mostly short on budgets. Hiring in-house staff can cause you to spend twice as much as you would for a remote assistant. Hiring a VA from dedicated agencies like Wishup can help you save costs by up to 78%. This is no less than a silver lining for small business owners who mostly have tight budgets. You can allocate these funds to other worthy areas.

Now that you know the benefits of hiring a virtual assistant, you should know why choosing a trusted company like Wishup to hire a remote assistant is important.

Why choose Wishup?

With Wishup, you choose flexibility, the lowest prices, and highly-experienced virtual assistants. Get the details below:

Keep Your Options Open: If you need the help only around festivities, there's no point hiring a VA for an entire month. Sadly, most outsourcing companies do not offer flexible hourly plans. The good news is - Wishup does! You can hire a remote worker for a minimum of 2 hours/day.

Best Prices: By now, you know why you cannot splurge all your budgets on staffing. You do not need to when you hire an assistant from Wishup.

No Stress Of Training: Experts at Wishup pre-filter and pre-interview the remote assistants, so you do not have to spend time training them.

Specialized Assistance: Understand it from an example. If you want to increase your page reach, you must work with an experienced social media assistant acquainted with the latest trends and best practices. Wishup can bridge the gap between you and the kind of assistance you're looking for.

Summing Up

Festivities arrive once a year, and they are meant to be spent with close ones. But at the same time, you cannot ignore your brand. It is an everyday effort that you ought to continue. When you hire a virtual assistant, you can ensure a balance between your personal and professional life.

A remote assistant can be your saving grace when the demand rises during the yuletide season. Simultaneously, you can enjoy holidays, without any work stress. Moreover, they can provide you with maximum productivity without burning your pockets.

Start with booking your free consultation by mailing at [email protected] to get the right help!