The 10 Best Books For Aspiring Entrepreneurs in 2023
We've put together this crisp and precise list of ten books for entrepreneurs, written by top entrepreneurs, that will help you with every area of your business - from ideation, strategy, execution, management, and operations.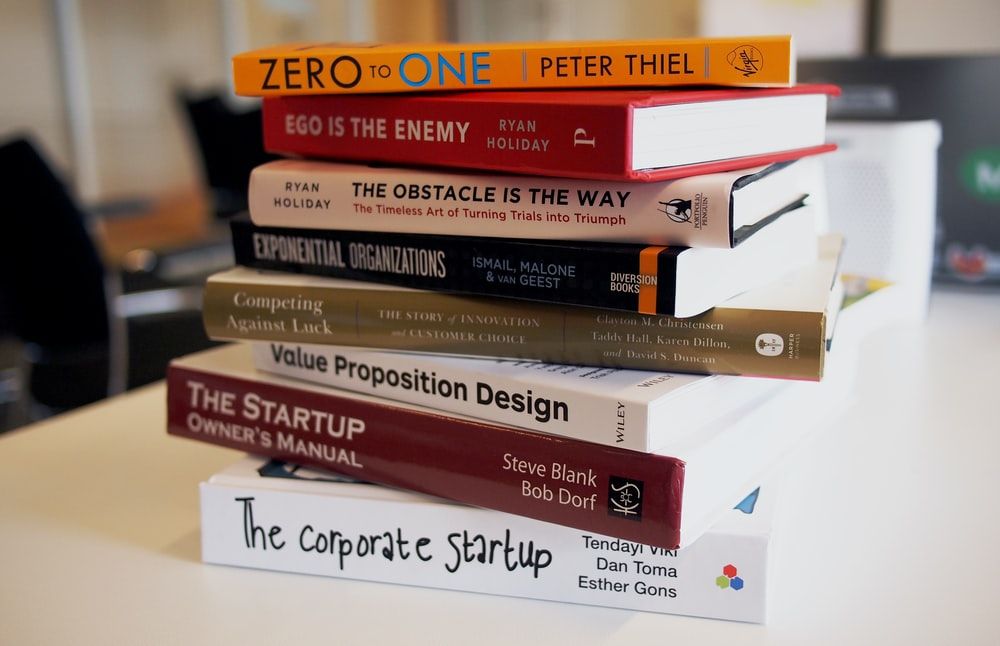 One simple Google search, and within seconds you'll have a hundred different lists in front of your eyes with book recommendations for the best books by entrepreneurs. However, we realize that running a business takes a lot of time and work, and you probably don't have the time to go through a list of 100 different books.
That is why we've put together this crisp and precise list of ten books for entrepreneurs, written by top entrepreneurs, that will help you with every area of your business - from ideation, strategy, execution, management, and operations.
In this blog, we'll also discuss what all these books have in common and how outsourcing, along with these business tips, can help you achieve your goals as an entrepreneur.

Thinking, Fast and Slow by Daniel Kahneman
When a Nobel prize for economics winner sits down to write a book, it's definitely one that's worth your time. Thinking Fast and Slow, published in 2011, talks about the two systems that control our brains and fight to be in charge of making decisions, which lead to us making errors and mistakes. One system is impulsive, and the second one is conscious and aware.
In short, this book will help you understand where you are better off trusting your instincts and how to be more mindful of your decisions. In addition, the book dives deep into explaining how our brain is lazy and stops us from using the full potential of our intelligence.
Finally, the book tells you how you're better off using your mind when making money decisions instead of your heart. You can learn many life lessons and description copywriting services from this book, not specifically for entrepreneurs.
The $100 Startup by Chris Guillebeau
via The Success Bug
Chris Guillebeau was in his mid 30's by the time he finished touring every country on earth. Nevertheless, he met with several individuals and small business owners who turned their small investments into profitable businesses on these travels. What differentiated these successful entrepreneurs from their struggling competitors was the drive and passion for their field of work.
This book aims to help you understand your passion, add value to society with your interest, and build a profitable business. It also develops an understanding of your customers and what demographic would be the best target audience.
Additionally, the book also covers the topics of marketing, its importance, and the preparation needed before launching your brand.
Performance Partnerships by Robert Glazer
via Amazon
Written by a leader of the largest affiliate marketing agency, this insightful book offers an in-depth look at how affiliate marketing works and the future of affiliate marketing for businesses. This book stands out from the rest because Robert Glazer speaks from experience and how he navigated his way through affiliate marketing, formed marketing partnerships that worked in his favor, and turned his idea into one of the best startups.
Suppose you are a budding entrepreneur who wants to understand the potential of digital marketing, specifically the power of affiliate marketing. In that case, this book deserves a spot on your bookshelf.
Gratitude and Pasta by Chris Schembra
via Goodreads
If two things can bring people together in this world, it's meaningful conversations and good food. That's precisely the point that Chris Schembra, the founder of 7:47, tries to bring across in his book. His company tries to help people build long-lasting relationships through curated dining experiences.
There's no denying that being an entrepreneur can be lonely. So often, you may find yourself feeling stranded with no one you can connect to. Gratitude and Pasta: The Secret Sauce For Human Connection discusses the importance of business connections and provides a guideline for creating a network that goes beyond just business through these dinner parties.
While it may seem harder to host dinner parties now that we are all isolated, Schembra insists that you can have a remote work virtual gathering that is still as impactful as a real dinner party with the power of digital technology.
Zero To One by Peter Thiel
It always helps to learn from the best in the industry, and who better to pick up a few business tips from than venture capitalist Peter Thiel, who co-founded PayPal and was the first outside investor in Facebook.
The core idea is that entrepreneurs are stuck with stagnant ideas that are just copies of existing businesses. So these companies move the world from 1 to n.
However, it takes more than just reworking an existing idea to be a great business. While we may think that every possible idea that can be conceived already exists, there's so much in the world left to discover.
More importantly, these revolutionary ideas will lead to more than just economic growth - but will help drive human progress forward.
Start With Why by Simon Sinek
via Medium
Simon Sinek wears many hats - a motivational speaker, marketing consultant, founder of SinekPartners, and author. His TED Talk discussing this very book is the third most-watched Ted Talk of all time on YouTube.
He discusses that to be a great leader, you must first start with the question "Why?" to inspire further and motivate your employees and colleagues. Understanding your purpose will help you stay focused on your entrepreneurial path.
Grit: The Power of Passion and Perseverance by Angela Duckworth
via Goodreads
Have you ever felt that you were not the smartest, most talented, or most skilled person in your field? If you have, you're not alone. A scientist's daughter, Angela Duckworth, spent a big part of her life unhappy with herself for not being clever.
However, after years of experience in marketing, consulting, and neuroscience, she has finally understood that genius is not what makes you successful. Instead, all it takes is passion and drive.
Her experience building her character lab at the University of Pennsylvania and interviewing many high achievers who were not necessarily the brightest in their fields helped her create this book. It will motivate you to pursue your entrepreneurial dreams if you've been counting on yourself.
Rework by Jason Fried and David Hansson
via Goodreads

How often have people advised you to sit down, devise detailed plans, and give you broken-down guides on running your business? If you're tired of overcomplicating things and want a simple way to run your business, this is just the book for you.
When running your company, getting lost in the sea of modern software, tools, fancy office infrastructure, and other distractions is easy. However, the most effective method is to stop planning and start doing when it comes to getting things done. That is precisely the message of this book.
This insightful book, written by Jason Fried, the CEO of Basecamp, and his partner and programmer David Hansson, will help you avoid distractions and be more productive.
The Entrepreneur Mind by Kevin D. Johnson
via Goodreads
This book is a collection of 100 business lessons across strategy, finance, education, marketing, sales, motivation, and leadership. In addition, there are some impactful tips, some hard-to-swallow advice, and some ideas that will change your perspective on running a business.
This book doesn't sugarcoat being an entrepreneur. It's hard work, requires a lot of sacrifices, and will often need to be the priority in your life, but that's the price to pay for success and why so few people are truly successful at what they do because they are willing to do the work.
Written by the president of Johnson Media Inc, Kevin D. Johnson, who has experience working with brands like Porsche, Coca-Cola, and Microsoft, these tips are gathered from personal experience. They will surely resonate with you as an aspiring entrepreneur.
Founders at Work by Jessica Livingston
via Goodreads
Finally, what better way to get motivated in your entrepreneurial journey than reading and learning from successful businesses that started from scratch?
We often hear and read about successful companies that started from nothing but rarely did we get to know about the stories of how they got their success, the hurdles they faced, and the obstacles they overcame.
Jessica Livingston answered all these questions and more in this book, where she interviewed some of the most prominent entrepreneurs in the world.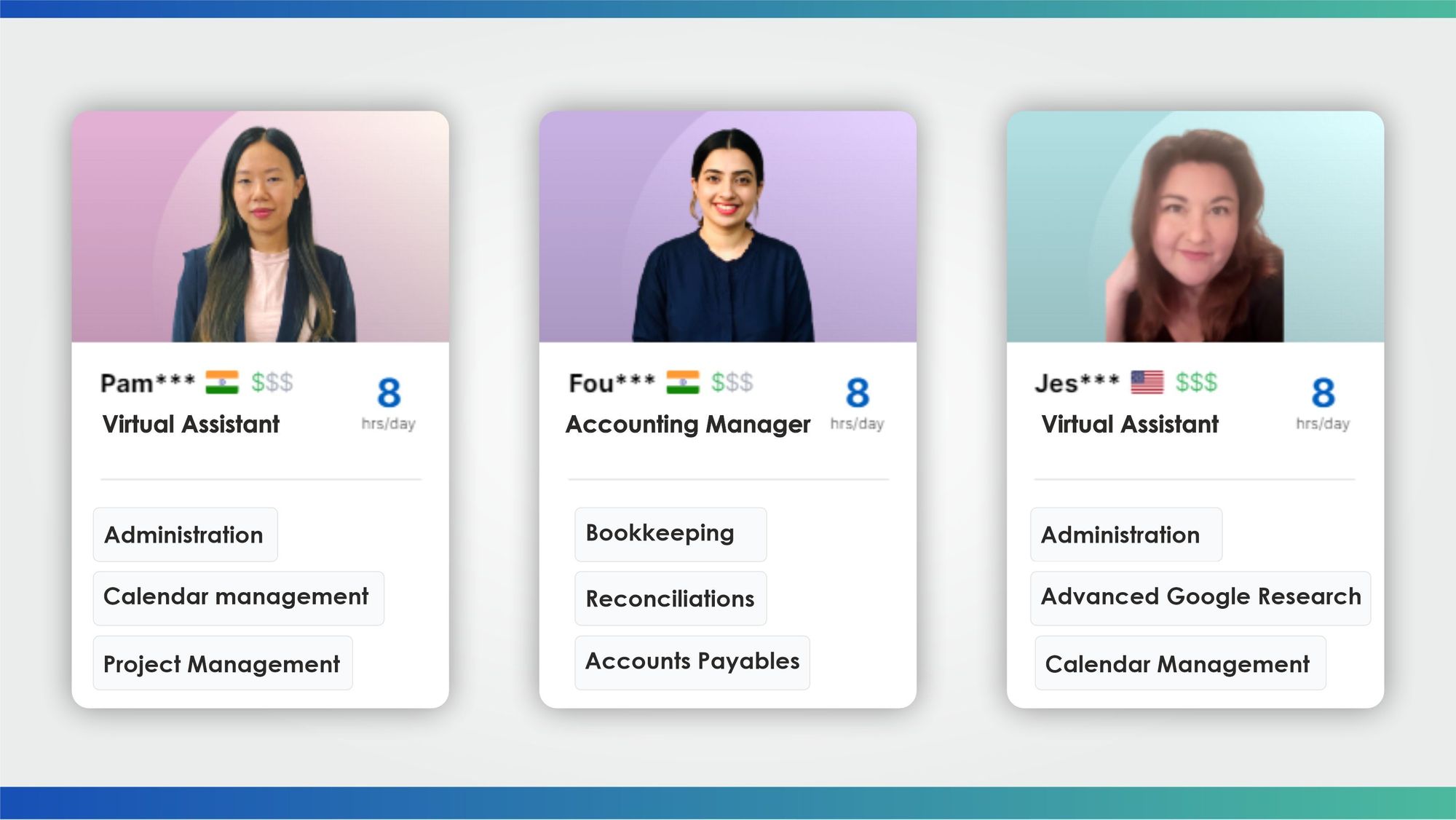 So, what do all these books have in common?
While these entrepreneurs might have worked in different fields, they succeeded because they invested time and effort into developing effective business strategies. If you look closer, despite the differences, all these books point to a few common aspects of what it takes to make it as an entrepreneur.

A business is not a one-man show. It takes partnerships and collaborations to make things happen. Accepting that you can't do everything alone and being able to delegate is the mark of a successful businessperson.

You have to play to your strengths. Of course, you can't be good at everything, but analyze your strengths and use them to your advantage. Similarly, it makes sense to figure out what you're not good at and find ways to fill those gaps to ensure your business doesn't suffer.

A good entrepreneur is a good leader first. You must inspire and lead your employees with a shared vision if you want to have to succeed in any industry.

As the face of your business, your time is the most valuable resource. Spend it wisely by strategizing and inspiring your team toward growth.

As a small business owner trying to make it big, you might think that the best use of your time is to cut costs by trying to do everything yourself. However, while necessary, tasks like administration, customer service, travel planning, communication, and marketing can take your focus away from strategy and planning, which should be your core activities as a company leader.

And if you think doing these things yourself saves time, you are wrong. By handling these daily routine tasks, you waste time that could be spent more effectively, hurting your business growth and profitability.

So, what's the solution? Outsourcing.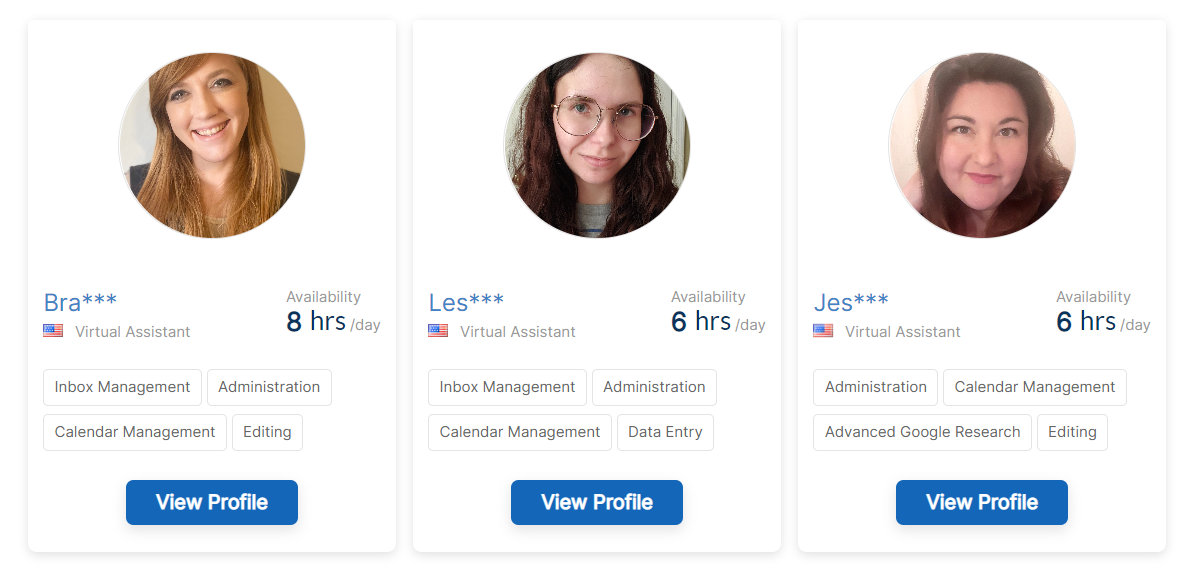 View More VAs

Why should entrepreneurs outsource?
Outsourcing is the process of contracting out some part of your work to a third party. It can be as simple as delegating a single task or a team function, such as payroll or HR, or it can be complex, such as outsourcing all your manufacturing to one company.
You should consider outsourcing if you want to: save time, increase efficiency, and reduce costs and risks associated with hiring and managing employees.

In a recession, outsourcing is an effective cost-saving solution when every small business is trying to cut costs.

You can outsource parts or all of your business, including hiring an outside company to do work for you or sending work overseas. Let's examine the advantages of outsourcing and why they're beneficial for startups and small businesses.

Benefits of outsourcing
Source: Agiliway

1. Save money - The main reason for outsourcing is to save money and increase profits by paying someone else less than what you would pay an employee. When you outsource, you do not have to pay for benefits like health insurance or contribute to retirement funds. You also save on other costs such as office space, electricity, and equipment used if the work is done in-house.

2. Increased efficiency - You can get more work done in less time by hiring a company specializing in your industry. This means your employees will have more free time to spend with their families or on other tasks that help the company, such as marketing or customer service.

3. Higher quality - With an experienced team working on your project, you can get a higher level of quality than what would be possible if someone inexperienced from your existing team were assigned to the task. It would also keep them away from their core duties.

4. No training required - By hiring someone who already knows how to do a specific type of work, you can save yourself the time and money that would be spent on training.

5. New skills - By outsourcing tasks to people from different backgrounds and with various levels of experience, you can gain new skills and a fresh perspective that may help improve your business in other areas.

6. Reduced risk - By outsourcing, you are reducing the amount of work done in-house and increasing the number of professionals working on your project. This means there will be less chance for mistakes or errors.

What are the best ways to outsource?

Outsourcing to a Virtual Service Provider
A virtual assistant is a person who provides administrative, technical, and personal support to clients remotely.
There are many ways to outsource your work to a virtual assistance agency. Depending on your needs and requirements, you can hire an individual or a team of assistants from a virtual assistance company.
Virtual assistants can be hired for various tasks, such as data entry, customer service, and travel planning.
The first step in outsourcing to a virtual assistant is to identify the task that needs to be done and then search for a company that offers those services. Wishup is one of the leading virtual assistant services, providing high-quality services at affordable rates.
Work with freelancers

A freelancer is a person who provides professional services to clients on a contract basis. They are usually hired for temporary work or specific projects. Freelancers can be hired through remote job sites like Upwork, Fiverr, and freelancer.com.
The hiring process involves a lot of research and screening before hiring someone. You will need to check their portfolio, skillset, reviews, and feedback before you make the final decision, which can take a lot of time (remember that thing you're trying to save by outsourcing?) and be counterproductive.  
The hiring process for one freelancer is different than that of another, so there are no standard rates. Since they work independently, there is also a high chance they might ghost you, and you will be left to do the work yourself at the last minute.
Why is Wishup the best Outsourcing solution?
Wishup is the top virtual assistance service provider focused on bridging the gap between aspiring entrepreneurs and top global talent. Here are some things that make us the best option for small businesses looking to outsource their operations.

Opportunity to work with global experts
When hiring remotely, you're not limited to a specific geographical region. Working with Wishup's virtual assistants is the best option because you can work with the best global talent. You can hire someone to do anything from customer service, bookkeeping, or even software testing with a few clicks. You can focus on the tasks you're good at and delegate everything else to an expert.
We hire only the top 1% of applicants
By hiring from Wishup, you can save yourself recruitment efforts and costs. We handle the screening, vetting, and hiring ourselves and select only the top 1% of applicants.
Pre-trained virtual assistants
At Wishup, we offer our virtual assistants an intensive four-week training program to familiarize them with various skills and tools they will use on the job. We also believe in upskilling and perpetually offer workshops and courses to help in the long-term career development of our VAs.

Instant replacement policy
When you hire a virtual assistant from us, we offer an instant replacement if you are not satisfied with their service or if they are unavailable for work. That way, your work doesn't have to suffer, and you don't lose any additional money.
7-day free trial
When you hire a virtual assistant from Wishup, you can get a free 7-day trial before subscribing to our services. Then, when you decide to subscribe to the service, our affordable services start at $9/hour.
Read our blog - How To Make The Most Of Your Wishup Virtual Assistant - to learn more.
100% confidentiality guaranteed
When you hire a virtual assistant from Wishup, you are guaranteed complete data security and confidentiality. Your personal data is 100% secure with us, as all our virtual assistants sign a non-disclosure agreement before being assigned to a client.
Read our blog - How Wishup Ensures the Security of their Clients' Data - to learn more.
How to hire a Virtual Assistant from Wishup

The hiring process is relatively simple.
First, we recommend you write down the tasks you want to assign to your virtual assistant.
To give you some examples and pointers, you can use a virtual assistant to do anything from simple tasks such as sending emails to more complicated tasks like planning travel or even helping you organize webinars and virtual events.
Next, you can sign up for a free consultation on our website and schedule a meeting with a member of our team. Use this call to learn more about our services and list your expectations to help us pair you with the best virtual assistant.
After the meeting, your work is pretty much done. We will review our extensive roster of talented, qualified VAs and find the best-suited person for the job. Overall, the process doesn't take more than 24 hours, and you can start onboarding your virtual assistant.
We recommend working closely with your VA in the initial week to monitor their work and brief them about their job responsibilities. You will also have a project manager assigned to overlook the project, and you can reach out to them with any concerns or questions you might have.
Read our blog - How to hire a virtual assistant for your business: A step-by-step guide - to learn more.
"Don't worry about being successful but work toward being significant, and the success will naturally follow" - Oprah Winfrey.
Depending on the nature of your work and your approach to business, you may relate to some of these books more than others. However, each one has a plethora of valuable lessons for aspiring entrepreneurs that will help you on your business journey.

If you would like to hire a virtual assistant to help you succeed in your entrepreneurial journey, click here to schedule a free consultation regarding your remote assistants here or drop us a mail at [email protected].