Bookkeeper Job Description: Role, Qualifications, and Sample Templates
Discover what it takes to be a bookkeeper, including the duties and qualifications of the role, with our sample templates for job descriptions. Whether you're looking for work or to hire, read the blog to learn more.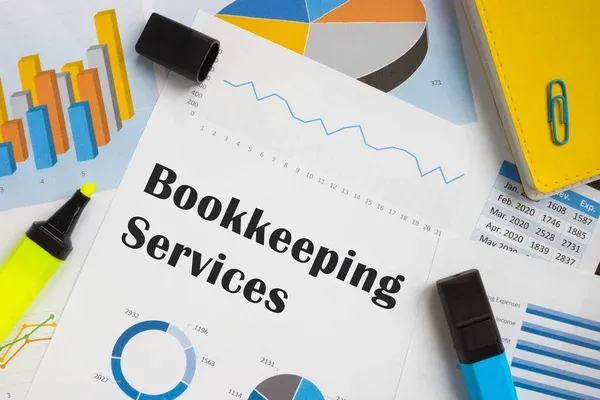 Bookkeeping is an essential part of businesses of all types and sizes. It involves recording, tracking, and managing financial transactions. A bookkeeper job description and role involves ensuring that all financial dealings are logged correctly and in line with the necessary legal requirements compliance.
They are in charge of ensuring all cash flow is accurately documented and updated. They also help you analyze your business finances and ensure everything is up-to-date and accurate. Without accurate bookkeeping, a business can easily end up in a financial mess and even get into legal trouble.
In this blog post, we will have a closer look at the job description of a bookkeeper. We will talk about their role, responsibilities, qualification, and more.
Read on!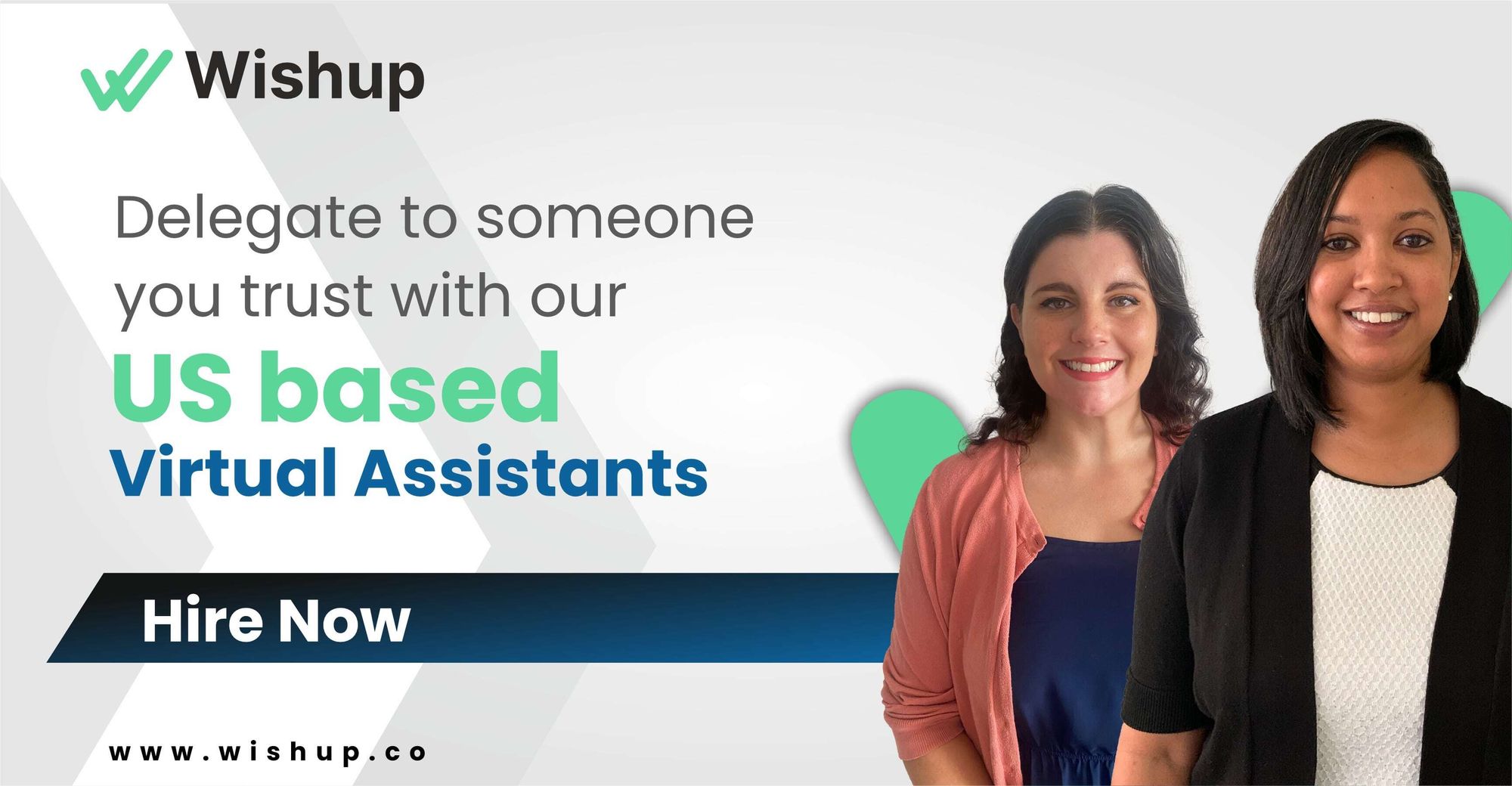 Who is a Bookkeeper?
Bookkeepers are professionals responsible for keeping businesses organized and on top of their finances. They record, manage, and maintain all the financial transactions within a company.
It includes purchases, sales, receipts, and payments. Along with this, they also make sure all the financial records are accurate, accounts are balanced, and financial statements are prepared. Bookkeepers also ensure legal requirements compliance and help you avoid penalties and mistakes down the line.
Tasks of a Bookkeeper
A bookkeeper is essential to ensuring a business runs without any issues. Here's a look at some of the major accounting or business administration tasks performed by a bookkeeper:
Entering transactions into the company's financial system
Creating and updating spreadsheets and reports
Reconciling bank statements and double-checking financial records to ensure everything adds up
Keeping track of all the finances and creating financial statements like a Profit and Loss Statement, Balance Sheet, etc.
Preparing accounts and statements like cash flow statements, general ledger, etc.
Keeping inventory records up-to-date
Managing accounts payable and receivable
Ensuring all invoices are sent out, and payments are collected
Preparing and filing taxes on time
Making sure that your business stays compliant with the latest legal regulations
What are the duties and responsibilities of a Bookkeeper?
The duties and responsibilities of a bookkeeper vary from business to business. Depending on the company they are working for, a bookkeeper has to perform several responsibilities and take care of multiple tasks.
Here are some of the bookkeeping responsibilities performed by a bookkeeper:
Creating different accounts
Defining bookkeeping policies and principles for a business and ensuring they are being followed
Recording and maintaining daily financial transactions and ensuring they are accurate and up-to-date
Preparing and presenting financial reports to management
Developing and implementing financial procedures and policies
Creating a trial balance for the accountants
Monitoring the project budget and ensuring that all the expenses stay within the limit
Providing support to other departments, such as payroll or human resources
What skills are necessary for full-charge bookkeepers?
Being a full-charge bookkeeper requires a lot of expertise and skill. This can include but is not limited to, managing a business's financial data and transactions, having a high level of mathematical and accounting skills, etc.
Finding a virtual bookkeeper with the right skill set is essential for your business's continued growth and success. That said, let's have a quick look at some critical skills a full-charge bookkeeper should possess:
Strong mathematical and analyticafvirtul skills
Knowledge of accounting principles and financial regulations
Knowledge about the relevant payroll taxes and other taxation laws and regulations
Attention to detail and accuracy
Proficiency in different accounting software and spreadsheets
Good communication and interpersonal skills
Ability to multitask and perform various financial tasks
Strong organization and planning skills
Problem-solving and decision-making skills
Educational or training requirements for becoming a bookkeeper
While there are no strict educational requirements to become a bookkeeper, understanding accounting principles and bookkeeping practices can be helpful. Some jobs also require bookkeepers to have a bachelor's degree in accounting or a related field, while others may just require a high school diploma.
Bookkeepers can also opt for various certifications to enhance their knowledge and improve their employability. These include the Certified Bookkeeper (CB), Certified Public Bookkeeper (CPB), and QuickBooks Certified User.
Talking about the training requirements, bookkeepers will have to undergo on the job training to acquire the necessary skills and knowledge before they start working at a company. It usually involves working under a supervisor, a more experienced bookkeeper, or an accountant. It can also include attending seminars and workshops or taking online courses.
Experience requirement
While having a formal education is great for a bookkeeper, employers also look for practical experience. Most employers want someone with at least two to three years of relevant work experience. This could include knowledge and experience in bookkeeping software, financial statement prep, bank reconciliations, and payroll processing.
Additionally, employers usually favor candidates with a prior client or customer service experience and stellar communication abilities. Those just starting in the bookkeeping world can get relevant experience through internships and entry-level jobs.
Bookkeeper Salary Expectations
When it comes to bookkeeper salary expectations, the average yearly salary in the U.S. is $42,726 as of March 2023. However, the actual salary could vary depending on the location, experience, and industry.
Bookkeepers in an entry-level job can expect to make around $30,000 each year, but those with more experience can make up to $60,000 or even more. Plus, freelance bookkeepers usually charge an hourly rate starting from $20 or above, depending on their qualifications and background.
How does a Bookkeeper impact your business?
1. Great financial savings
A bookkeeper can be a great asset if you're looking to save money. They will keep track of your expenses, bank accounts, etc., and help you figure out where you can cut costs. Plus, they will provide regular financial reports, so you can make knowledgeable decisions on where to invest your money.
2. Always updated finances
Hiring a virtual assistant bookkeeper can help you keep your financial records up-to-date and accurate. This can help save you from making costly mistakes and give you a better handle on your business's financial situation at all times.
3. Expertise readily available to you
A bookkeeper can bring a lot of experience and expertise to the table. They can help you make smart decisions and give you tips on tax planning, cash flow management, and other financial matters. Their expertise will ensure you are always on top of your finances and can make smart decisions.
4. More effective cash flow management
A bookkeeper can make your life easier when it comes to managing cash flow-related matters. They can monitor your spending and income, create predictions of your cash flow, and help you spot any issues before they become serious problems.
5. Greater scalability
One of the major bookkeeper responsibilities is to help you grow your business. They can produce financial reports and provide the necessary information to make smart decisions and scale up effectively. With the right data, you can take advantage of new opportunities and keep your business growing sustainably and profitably.
Bookkeeper Job Description Samples
Now that we have discussed what a bookkeeping job is, let's look at some bookkeeping job description samples for more clarity.
1. Job Title: Full-Time Bookkeeper
Job Description:
We are looking for a skilled and organized professional to join our team as a full-time bookkeeper. The ideal candidate should have a firm grasp of accounting principles and bookkeeping. They should have familiarity with QuickBooks and other bookkeeping software.
Key Responsibilities:
Keeping accurate financial records
Managing accounts payable and accounts receivable
Producing financial statements
Helping with tax preparation.
Skills Required:
Bachelor's degree in Accountancy or any other equivalent qualification
Data entry skills
Good communication and attention to detail
2. Job Title: Part-Time Bookkeeper
Job Description:
We are searching for an experienced part-time bookkeeper to join our team. The perfect applicant should have prior experience with managing bookkeeping software in a flexible setting. This is a flexible part-time role with growth potential.
Key Responsibilities:
Overseeing accounts payable and accounts receivable
Balancing bank statements
Tax preparation
Skills Required:
Good typing speed with proficiency in Excel, QuickBooks, and other similar software
Gmail operation
Proven bookkeeping experience
3. Job Title: Remote/ Freelance Bookkeeper
Job Description:
We seek a highly detail-oriented and knowledgeable remote/freelance bookkeeper to become part of our team. As a remote bookkeeper, you will ensure that our financial records are kept up-to-date and accurate. You should be comfortable working independently and have a sound understanding of accounting principles and practices.
Key Responsibilities:
Record financial transactions and reconcile accounts
Create financial reports, including profit and loss statements, balance sheets, and cash flow statements
Ensure compliance with accounting regulations and standards
Skills Required:
Proven experience as a freelance bookkeeper or in a similar role
Excellent organizational and time-management skills
Ability to work independently and remotely
If you want to hire a bookkeeper for your business, use the above examples as a bookkeeper job description template to get started!
Wishup: The one-stop-solution to avoid all hiring hassles and save significant costs
1. Rapid hiring procedure
At Wishup, we get it—hiring a virtual bookkeeper can be a real headache, especially for small businesses. That's why we've made the process easier with a fast and efficient. Once you have chosen your bookkeeper, you can onboard them within 24 hours!
2. Top 1% of Applicants
We only hire the top 1% of our applicants to ensure you get the best possible services.
3. No additional training is necessary
We offer top-notch training to all our VAs. They are trained on 70+ no-code tools and have over 200 skills. Our assistants are experts in their field, so you don't have to worry about training them.
4. Assured security
We take the security of our client's financial information very seriously. We have stringent security protocols in place to ensure your data is protected. Our bookkeeping assistants also sign a non-disclosure agreement and follow strict data security measures.
5. Dedicated account manager
At Wishup, we are committed to providing our clients with exceptional service. That's why we assign a dedicated account manager to every client, who will work closely with you to understand your business needs and ensure that our bookkeeping assistant is delivering the results you expect.
6. Instant replacement (if dissatisfied)
If, for some reason, you are not satisfied with your virtual assistant, don't worry - we'll get you a new one right away!
7. 7-Day Free Trial
Try us out for free! We give new clients a 7-day trial so you can experience what it's like to work with us. It's a great way to test our services before committing to a long-term partnership.
What accounting services for small businesses do our bookkeeping assistants offer?
1. Expense statements
You can rely on our virtual bookkeeping assistant to keep your business expenses in check and prepare detailed expense statements for you. They will categorize expenses, balance bank statements, and track pesky receipts and invoices!
2. Data Entry
Our VA bookkeepers ensure that all the financial information is properly entered into the accounting software, including invoices, payments, and expenses.
3. Payroll Management
Small business owners can rely on our bookkeeping assistants for payroll needs. We help process employee payments, manage employee benefits, and ensure everything aligns with all the applicable tax laws.
4. Tax filing
Our bookkeeping assistants can also help you with tax filing. They can prepare and submit tax documents like income tax returns, sales tax returns, and other necessary forms.
5. Timely payment
You can hire our virtual bookkeeper to ensure all the bills are paid on time. This way, you don't have to worry about any late fees or penalties.
6. Invoices
Creating and sending invoices is a major component of running a small business. Our bookkeeping assistant can produce invoices for your customers and clients, expediting payments. This helps keep cash flowing smoothly and stops any cash flow issues from popping up.
7. Creating financial statements
Having a grasp on the financial standing of your small business is key for making smart choices about the future. Our bookkeeping assistants create financial reports, like income statements, balance sheets, and cash flow statements, so small businesses - like yours - clearly understand their finances.

Conclusion
To sum up, having an accurate and precise bookkeeper job description is essential for finding the ideal candidate for your business's financial needs. It helps draw in the right people and outlines the qualifications, duties, and capabilities required for the role. This greatly benefits both the employer and the employee, saving time, effort, and energy.
With Wishup, you can avoid the time-consuming process of going through job descriptions. Our platform enables you to look for the best virtual bookkeeper within a few clicks without requiring a lengthy hiring process. Visit our website to schedule a free consultation, or email us at [email protected]
Bookkeeper Job Description Frequently Asked Questions
1. Is a bookkeeper an Accountant?
Bookkeepers and accountants have some similarities in their duties, but they are not the same. Bookkeeping involves keeping precise financial records, inputting transactions, reconciling bank statements, and preparing financial reports.
Accountants take on a more strategic role, analyzing financial data and preparing tax returns, financial statements, etc. Accountants usually need higher levels of education and certification than bookkeepers.
2. What type of job is a bookkeeper?
Bookkeepers are professionals responsible for keeping track of all a company's financial records. They record financial transactions, take care of accounts payable and accounts receivable, reconcile bank statements, create financial reports, and help with tax-related stuff. They can work in various industries, like healthcare, retail, and manufacturing.
3. Do you need a bookkeeper if you use account software?
While accounting software can help make financial record-keeping easier, it doesn't replace the need for a bookkeeper. Bookkeepers make sure the data entered into the software is accurate and current. Not only this, but they offer helpful advice and potential solutions to issues the software alone couldn't pick up on.