Virtual Wholesaling Real Estate: The Ultimate Guide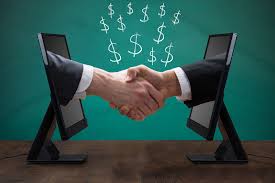 The real estate industry is filled with challenges, even for an experienced realtor. Many real estate agents find it complex to find new clients or close deals, and some may even find themselves losing bids to local investors. All these can cause a slump in the business, and very soon, you might end up with a sinking business. This is where virtual wholesaling real estate can become incredibly useful for realtors.
Real estate virtual wholesaling will allow wholesalers in huge volume business deals and establish a competitive edge over their local competitors. They can also take advantage of a sizable virtual real estate market and make gains on par with those from investments made in their local market.

What is virtual wholesaling real estate?
Real estate virtual wholesaling is very similar to the conventional wholesale transactions in real estate we are familiar with sans the physical presence of the wholesaler. However, this process has become relatively easy with the development of technology and the internet and the proliferated use of digital devices.
Virtual real estate wholesaling allows wholesalers the flexibility to work from any location and in multiple marketplaces.
In short, virtual wholesale realtors can flip properties in just about any property market, sitting in any part of the world, without ever having to visit the properties themselves.
Virtual wholesaling vs. Traditional wholesaling
Though real estate virtual wholesaling and traditional wholesaling are similar in some ways, they also have a few differences.
Virtual wholesaling occurs virtually through an online market, whereas traditional wholesaling is done offline.
Wholesalers never physically visit the properties they sell in virtual wholesaling, whereas they visit and examine the properties they are flipping in traditional wholesaling.
Virtual wholesaling allows individuals to work from anywhere in the world, whereas they must be at a specific location in traditional wholesaling.
Why wholesale virtually?
A whopping 74 percent of people in the United States feel that having a home is the most important. So, venturing into the real estate market is highly beneficial for investors.
Virtual real estate wholesaling has several benefits. Some of them include the following:
Nationally expand your business
One major issue that many real estate wholesalers face is the saturation of their local market.
Virtual wholesaling will help you expand your business nationally without limiting yourself to any geographical location.
With virtual wholesaling, you can easily upscale your business and include multiple cities in your portfolio.
Avoid down cycles
Real estate markets undergo four cycles: recovery, expansion, hyper-supply, and recession. If you serve only one local market, the ongoing cycle will dictate how much revenue you can expect during the local downturn.
If you practice virtual wholesaling, you will serve more than one market. This will help to keep your revenue steady.
Effective time management
Traditional wholesaling consumes much time, especially for tasks like property viewing.
With real estate virtual wholesaling, investors can blindly make an offer without viewing the property, saving time.
Wholesale online real estate
Numerous tools are now available that will allow you to run your team virtually, quickly, and efficiently. You can also easily build a buyer database that you can manage virtually at no cost.
High returns with low risks
In virtual wholesaling, the investors do not hold any property physically. This means that your business will not be affected by the changes in the market.
Virtual wholesalers can get good profits without risking much money in the market.
Steps to do virtual real estate wholesaling
Effective virtual wholesaling real estate needs planning just like any other business. The seven steps involved in virtual real estate wholesaling include:
Learn the wholesaling business model
Before starting any business, knowing the business model and how it works is crucial.
Have a thorough understanding of how different virtual markets work and familiarize yourself with the tools used in virtual wholesaling.
Start first with the local market. Then, you can begin looking into other markets when your company expands a little.
Choose suitable real estate investment areas
Many people in the younger generation prefer places like Cincinnati and Oklahoma City.
So, choosing the right location plays a vital role in the profit margins of a virtual wholesaler.
The different factors you should consider before deciding on a market include the following:
number of interested investors
growth of population in the area
healthy average days on market
number of available houses
Assemble your toolkit
If you are into virtual wholesaling real estate, use the appropriate software and tools to keep everything as organized and straightforward as possible.
The right tool set will help you plan how to communicate with clients, sign deals, send documents, engage with title agencies, and deliver marketing materials.
Find the right property
Securing properties below market price to increase their allure to the final consumer is the secret to wholesaling.
Often, distressed houses and motivated sellers make for the finest candidates in wholesaling, which also holds for virtual wholesaling.
Virtual wholesalers can use online listing sites to find properties that fit their requirements. When choosing properties, consider budget, property size, and location.
Get in touch with motivated sellers
Contact the seller when you see a home you're interested in to get it under contract. If seller information is not directly available, try internet research and public tax records to determine how to contact them.
Before contacting anyone, prepare your pitch and keep all the necessary information on hand. Then, do your homework and decide the best offer for the property.
Identify partners
Virtual wholesalers can benefit greatly from partnering with people in the locality. They can scout the property, take pictures, speak with sellers, and oversee contract signing.
Virtual wholesalers can partner with suitable real estate agents and assemble a team to run the business smoothly.
Assign the contract
In this last step, the contract is assigned to the end customer. You will get your wholesale fee during this time.
Virtual wholesalers can use digital contract solutions to send contracts to the final buyer immediately, making the process more straightforward.
Do you need the experience to start virtual wholesaling real estate?
No, experience is not necessary to begin real estate virtual wholesaling. Many successful wholesalers start without much experience.
But looking into some short-term courses to guide you through the entire process might be beneficial. This can be beneficial when you are trying to develop a business strategy. By doing this, you can avoid the common errors newcomers unintentionally make.
Do you need a license?
Virtual wholesalers do not require a license to start a virtual wholesaling business. License is mandatory only for real estate brokers operating in a specific state.
But having a license can give you several advantages. These include the opportunity to represent both sellers and buyers on transactions, enhanced credibility, and access to MLS (Multiple Listing Service).
Can you do it all alone?
Virtual wholesaling is tricky, especially with the work you must put in to close a deal. This can make it a bit daunting to run the virtual wholesaling business all by yourself.
Virtual wholesalers, including experienced ones, need someone to help them with the monotonous yet crucial daily tasks like clerical duties, researching, locating prospective clients, and preparing documents. This is where virtual assistants come into the picture.
Hiring a virtual assistant for wholesaling real estate will help you to focus on closing deals and growing your business.
Wishup: The ultimate solution for virtual assistant services
Wishup is one of the best virtual assistant real estate wholesaling services that can offer virtual wholesalers trained and experienced VAs for their business needs. We help virtual wholesalers choose a VA best suited for their business approach and requirements.
Our VAs are experts in several tasks, including bookkeeping, administrative duties, maintaining precise financial records, designing marketing campaigns, and conducting research.
Rapid hiring process
According to a report by the Society for Human Resource Management (SHRM), the average time required to fill a position is 36 days. But this is too long a time when you are looking to grow your virtual wholesaling business.
The VAs offered by Wishup can onboard within 24 hours, helping you save a great deal of time and cash.
No additional training is necessary
The virtual assistant for wholesaling real estate offered by Wishup are highly trained individuals familiar with the know-about of the real estate industry. They are also trained in the different software and tools used in the industry.
Since our VAs are highly skilled, no additional training is necessary, and they will be prepared to manage their tasks immediately.
Security Assured
At Wishup, maintaining the privacy of our clients is given the utmost importance. Therefore, we ensure that all sensitive information, including transaction details, financial data, and passwords, is confidential.
We have set up several layers of security to protect our clients' data from security breaches. Our VAs are also reliable and trained not to disclose any client information.
Wishup offers a remarkable no-questions-asked refund policy
Virtual wholesalers can hire VAs from Wishup without worrying about not getting their money's worth. If dissatisfied with the services, you can get a no-questions-asked refund.
If unhappy, replace your VA right away
At Wishup, we go to great lengths to ensure you are paired with the ideal VA. If you are unhappy with the VA we have provided, we offer our clients the opportunity to replace them.
You will be able to replace your VA right away, no questions asked.
There is a 7-Day Free Trial to take your VA through a test drive
If this is your first time hiring VA from Wishup, you may hesitate to start your long-term contract immediately. No worries; we have a 7-day free trial that will allow you to get familiar with the VA and our service.
If you are happy with what you see, you can register for the long-term service.
Wishup for Virtual Real Estate Wholesaling
Building buyer list: The VAs from Wishup can help you to create a list of prospective buyers and their requirements. Having a good idea about their needs will enable you to match them with suitable properties.
Building seller list: Our VAs will help you manage systems to locate motivated sellers in the market and create a list.
Preparing selling pitch: They will analyze all essential details related to the property and help you prepare the right pitch to market to your sellers effectively.
Property analysis: Our VAs will find the knowledge, resources, and information necessary to assess a property's after-repair value (ARV), potential rehab costs, and whether it will appeal to the buyers on your list.
Research: They will research information like legal requirements when selling, competitor details, current market trends, etc., to help you stay on top.
Data entry: They will record all essential data, including buying and selling information, financial details, etc., related to your business.
Updating CRM: The VAs you hire from Wishup will help you to regularly update your CRM, which enables you to follow up with leads and contact them when needed.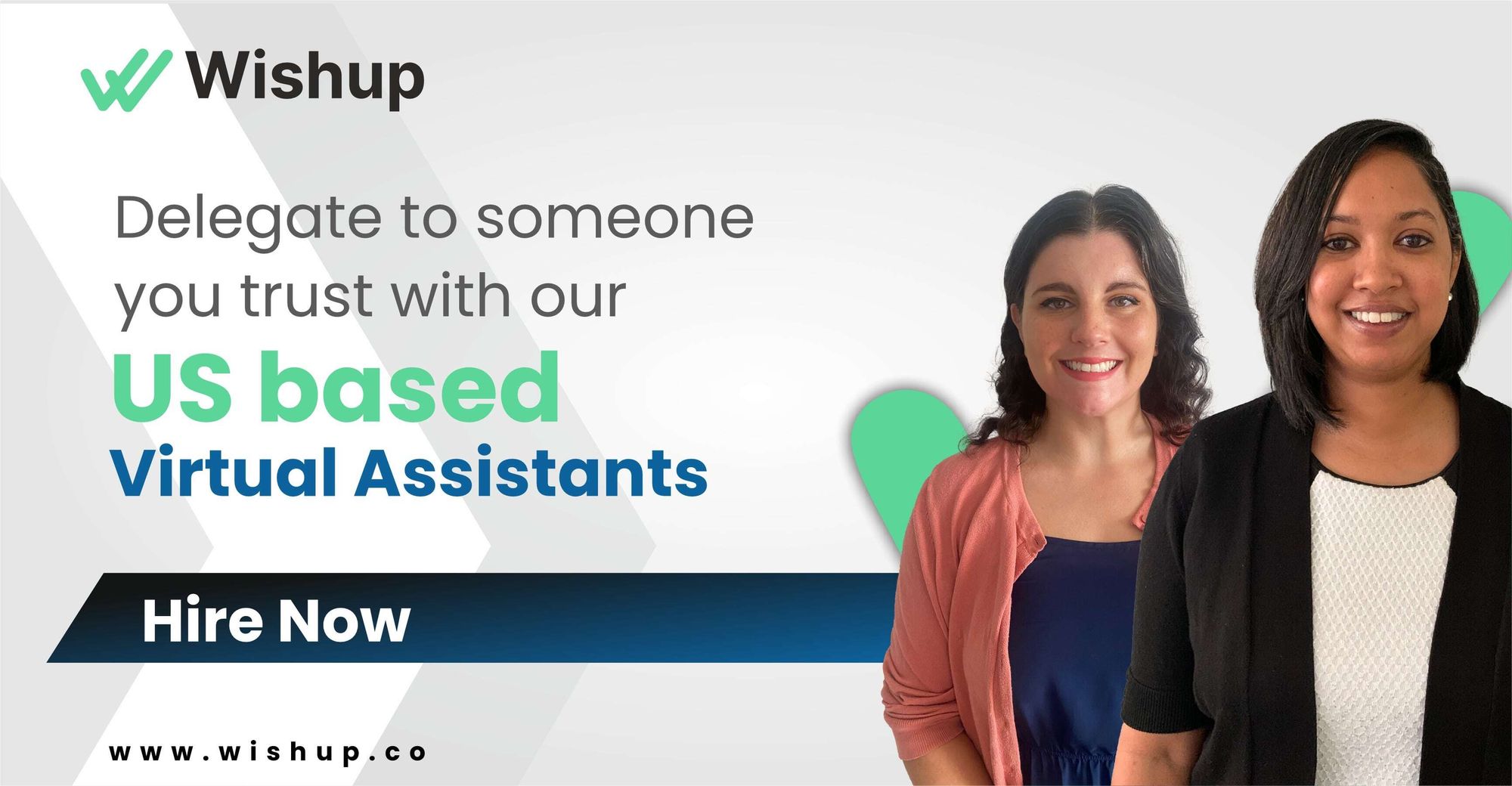 Conclusion
Real estate is an excellent investment choice in today's economy. Virtual real estate wholesaling is the best way to get started in the industry. It is budget-friendly and profitable, and the business models are easy to understand.
Wishup can help virtual wholesalers looking to distribute their workload to an efficient VA. Schedule a free consultation with Wishup today or email us at [email protected] to connect with a skilled and experienced VA.
FAQs about Virtual Wholesaling Real Estate
Is virtual wholesaling real?
Yes, virtual wholesaling is real. It indicates the buying and selling of properties remotely using digital devices.
What is virtual real estate?
Virtual real estate denotes digital properties that exist in an online setting. These include several forms, like pieces of land, avatars, and buildings.
Can you wholesale houses in Canada?
Yes, real estate wholesaling is permitted in Canada. But since each province may have different laws, it's essential to check with the local officials before you begin wholesaling.