Top Tools to Help Improve Remote Teams' Email Marketing Strategy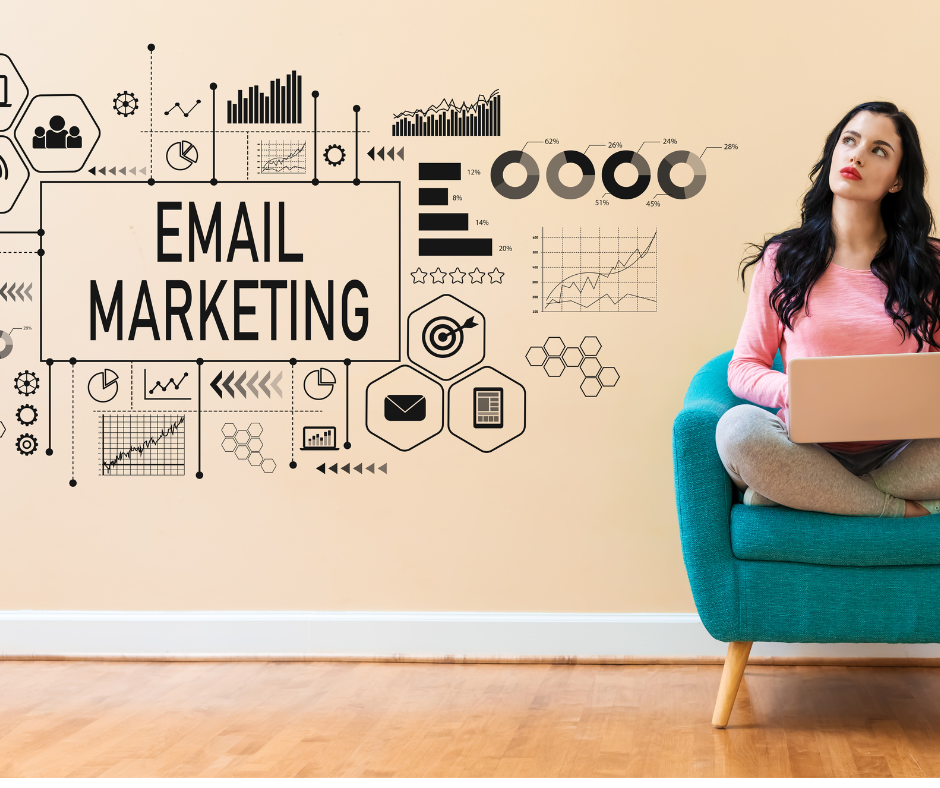 Since 2020 our lives have been changing and we have been adapting, this is no different for our workplace. Now, more than ever, people are working remotely. This also means that the way we connect has changed and we are learning new ways of how meetings are conducted and different ways we communicate with our customers. Email marketing is no different. Email marketing, which brings in $36 for every $1 spent is still one of the most lucrative forms of marketing. But as times have changed, so has email marketing with remote work.
We're going to discuss the top tools of email marketing strategy for remote companies.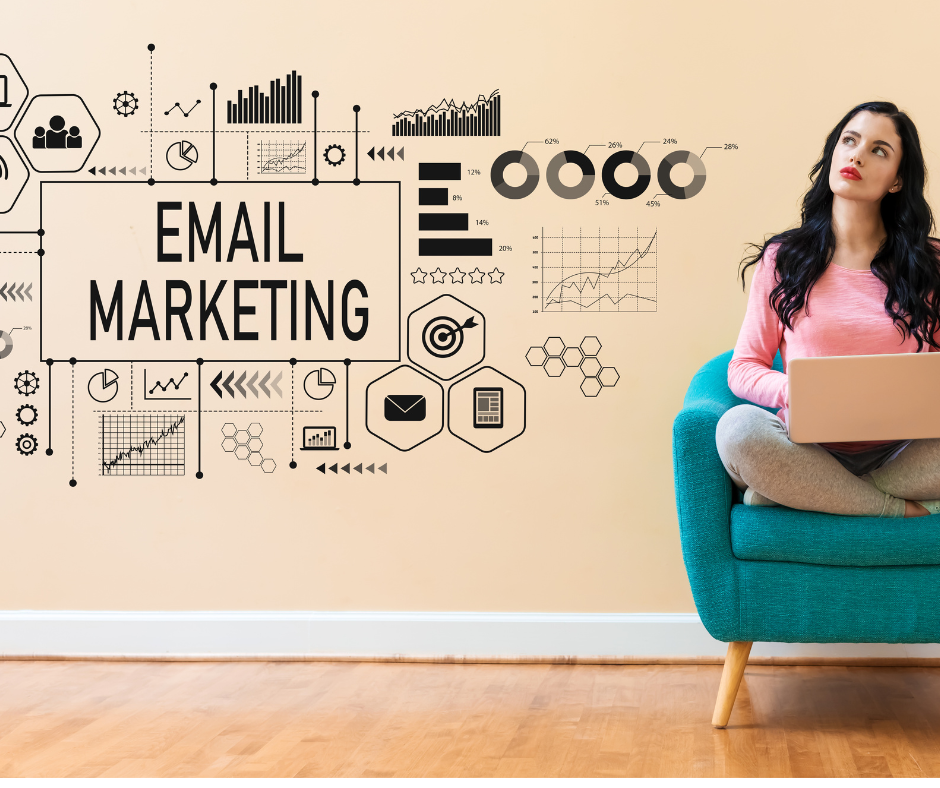 Defining The New Normal
The 'new normal' is what we have come to learn. Our offices are now a 1-minute commute and our method of communication is via webcam or email. This means inboxes are more saturated than ever. So when it comes to your email marketing team, the state of mind and best practices should be at the top of your priority list. The goal is to improve your email marketing strategy while your entire team is remote.
For example, the new work from home (WFH) policy has led everyone to reinvent their strategies. Not just companies but individuals as well. The work versus personal time can become a gray area because the 9-5 work day is no longer as clear as leaving the office to head home. Now that your office is 15 feet away from you, people spend more time 'at work' than at home.
With all these new changes and adjustments, marketers need to consider everything in their email marketing campaigns. Keep in mind that we are all going through the same adjustments of working from home such as the social aspect of going to the office every day.
ReThink Your Customers Needs
Just as everything else has shifted, so have your customers' needs. Think about it, the office is where you can interact with different people and have a new social encounters every day. Now, the only office companion you have may be your furry friend. We all are missing a bit of the social connection we once had. This goes for your customers as well. So when you are strategizing your email marketing, think of things that they would also benefit from.
When it comes to brainstorming your email marketing ideas, think of opportunities for companies to come up with different levels of engagement and leverage social interaction within your marketing program. You could create contests with your platform, and host webinars to better understand your software or other community-based programs to get more engagement with your customers while also fulfilling a social interaction need. Foster a digital ecosystem for your business where your customers look forward to your email communications because it gets them engaged with others.
The Shift In Consumer Buying Habits
Customer buying habits have certainly changed. For marketers, especially in the ecommerce realm, you most likely saw a large spike in online sales throughout 2020.
Now that most people have continued to work remotely, take advantage of the time your customers spend on the computer. Because people are home and spending more time on the computer than ever, it is easy to see the rise of e-commerce and online shopping.
People have become much more comfortable with making online purchases. This opens the door to drive your email marketing. Use the time spent when emailing your customers to provide them a piece of value every single time. For example, this could look like giving them a promotion code for a new and exciting product, or a blog post to help them get the most out of your software.
This is the time to be as dialed in as possible to engage with your customers. This helps improve your overall open rates because when a customer knows they will get something valuable from your communication, they are more likely to open your email.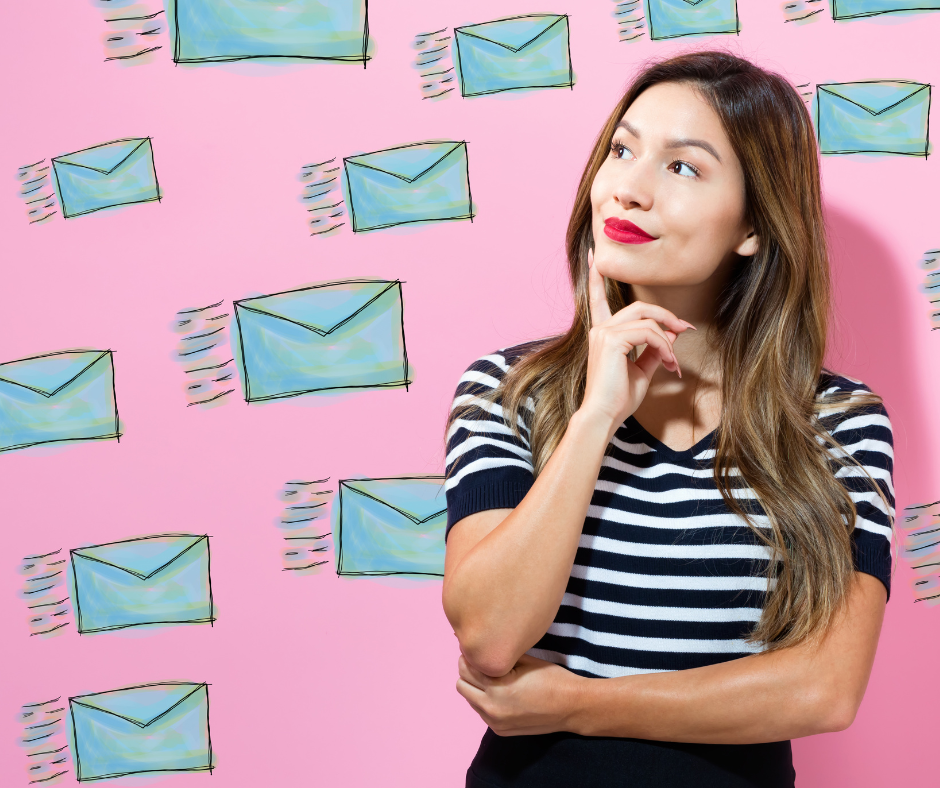 What Tools You Should Be Using
Email Verification Tools
You may have a subscriber list of hundreds of thousands. Unfortunately, email lists decay and depreciate as time goes on. If you're using the same email list as you were 2 years ago, this could run you into some trouble.
People may delete their email accounts, some accounts have been shut down, or you're sending to inactive subscribers. So when you have an essential message to get to your customers, you need to have a clean email list. A clean email list is free of spelling or syntax errors, where your emails have been run through software that determines if they are deliverable or not.
By using an email checker, such as Emailable or Clearout, you can process all of your emails and get defined categories of which email will deliver, which is risky, or which is no longer a valid address.
The reason being is that email service providers (ESPs) also are advancing as time goes on and have put spam traps to detect any unwanted or 'fishy' emails. Sadly, email marketing emails also often end up in this 'spam' category. The main reason sending emails to invalid inboxes. This ultimately could lead you to get blacklisted, an email marketing agency's worst nightmare. In short, getting blacklisted is when your email is put on a 'do not receive' list where none of your emails will get delivered to your desired inboxes.
The benefit of having a clean email list is that you're able to boost your sender reputation score, improve your deliverability, help your conversion rates, and increase your overall ROI, securing your domain with DMARC policy will help. For email marketing, it doesn't matter how great your content is if no one ever receives your email.
Have a clean email list if you want to increase conversion rates, sender reputation score, deliverability, and overall ROI. This ensures that your emails are being sent to valid addresses. Email marketing is one of the best ways to reach your target audience and increase revenue, but sending an email is not enough, you have to have them delivered.
CRMs
One of the best ways to improve your email marketing strategy is by utilizing the tools that a Customer Relationship Management (CRM) technology can provide. CRM, in short, is a technology that your company uses to manage all its relationships and interactions with customers and even potential customers. Any CRM aims to improve business relationships to grow your business.
Essentially a CRM software will work with your email marketing by syncing leads and customer information with your other systems. So, for example, you can send automated internal alerts for things such as scheduled calls or to send follow-up emails.
So why does this help improve your email marketing strategy? When it comes to traditional email marketing, CRM helps by first getting a gauge on your customers' interests without spending valuable time on investigation. It can even show where your customers are in their customer journey. Also, they can have a low-cost medium to reach large amounts of clients all at the same time. A CRM strategy is aimed at keeping customers from hitting 'unsubscribe'. This is because CRM helps personalize your email communications and send the right information at the right time for your clients.
This is done by using a customized approach to email marketing and using targeted needs, usefulness, and by nurturing client relationships. By personalizing each contact, companies can get to know names, shopping habits, and even anticipate customer interests and what they are looking to buy next. It turns every marketing interaction into something directly applicable to each individual's needs. This takes your email marketing from being an annoying pest that frequents your clients' inboxes to more valuable communications to interested parties.
A CRM is a central place for your customers' data, you don't have to fumble around to find out which customers have what interests or when they are most likely to buy products. Instead, it is seamlessly connected to your marketing channels and can give you a clear picture of your audience. With the advent of smartphones more people are doing their work on the go. Mobile CRM enables sales, marketing and customer service teams to access and manage key information in real time, wherever they are.
By utilizing CRM software in your email marketing strategy you're able to improve your overall ROI because you're sending the right emails at the right time, to the right audience.
Virtual Assistants
Take advantage of a virtual assistant and watch what happens to your email marketing campaigns. By using a virtual assistant, you're able to take the nitty gritty minute steps out of your day and focus on the bigger picture. A virtual assistant helps you take care of administrative tasks, online research, your bookkeeping and even your email marketing.
When it comes to the day-to-day, you may be feeling overwhelmed with small tasks that take a big chunk of time. But with a virtual assistant that is specialized in email marketing, you're able to relax and focus on the big ticket items.
Your email marketing assistant can help you build a unique and fresh email marketing strategy so you're not sending out random emails when you have the time. A dedicated assistant is able to steadily grow your client relationships and send target emails to help improve your overall ROI.
When you invest in an email marketing assistant you're investing in your company's list growth, an increase of engagement with your customers, and the ability to track your core KPIs to determine how well your email strategy is going.
By growing your email list you're able to start communicating with new and fresh customers, and along with a list verification software you're able to keep track of all the healthy and engaged recipients and keep off any blacklists or spam traps.
When you send consistent communications to your consumers you're able to build a reputable relationship with them. They rely on you to keep them informed with the latest deals or newest products. And when you track your core KPIs such as click-through rate, bounce rates, and deliverability you're able to determine what's working in your campaign and what's not. Then make the necessary adjustments to see your email marketing strategy soar.
With a virtual assistant, you don't have to worry about the small details of your email strategy, instead, you can put it in the hands of an expert.
To Review
Your email marketing strategy and working remotely have changed and shifted as time has gone on, and will continue to do so. It is up to you to take the tools and put them to good use to ensure that you stay ahead of the competition. To summarize the top tools your remote company should use for email marketing strategy:
A list verification service: keep your email lists clean and healthy for the best ROI and deliverability rates
A CRM: keep track of what your consumers like and what their purchasing habits are. You can take advantage of sending the right emails at the right time.
An email assistant: remove the guesswork of email marketing and hire a virtual assistant who knows what metrics determine success and how to make necessary adjustments.