Why Remote Employees Need to Collaborate More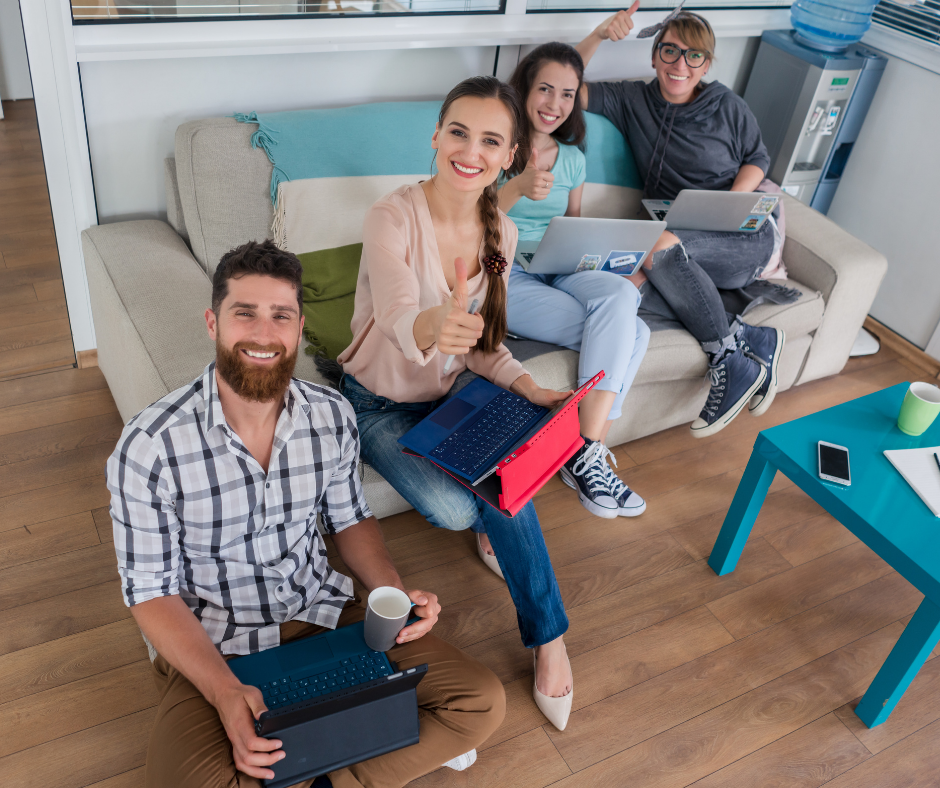 With the pandemic, working remotely has become increasingly popular. Additionally, some companies have started to soely work remotely, as they saw the benefits it can bring.
However, employees can feel disengaged when working from home because interaction with other coworkers may require more effort.
Remote collaboration allows employees in different states or countries to connect and build bonds that will enable them to learn new skills and feel more engaged within the company.

Additionally, collaboration among employees leads to better employee retention and better communication among coworkers.
Luckily, some programs and activities encourage more remote collaboration. As long as these activities are implemented keeping the three basic principles of remote work, they will improve performance.
Remote Work Doesn't Encourage Collaboration.
Remote work has become increasingly popular with the pandemic. However, it takes some aspects of face-to-face work that make collaboration difficult.
For instance, when working in an office, you can easily talk to co-workers at the water cooler or while grabbing a cup of coffee.
With remote workplace, much more of our communication becomes asynchronous. This is becoming increasingly common as teams become more dispersed across different time zones.
Additionally, employees can brainstorm together with a real whiteboard in front of them. Employees may find ways to collaborate when working remotely, but it will not feel the same since they always need to be in front of the computer.
Furthermore, remote work requires more calculated and planned interactions, which takes away the spontaneity of working at an office.
Overall, companies must focus on three basic principles in remote work: communication, coordination, and culture.
First, communication allows employees within the company to easily exchange information.
The second, coordination, gets employees working together to reach a specific goal.
And lastly, culture sets standards and beliefs within employees to engage more with each other.
Elements like virtual meetings, text communication, e-mails, project management tools, and joint calendars allow good communication and coordination between employees.
Why Remote Workers Need More Collaboration
Remote work involves people working in different cities and, possibly, different time zones. If an employee feels like they are working alone, without a group of people working towards one goal, they can feel disengaged.
Therefore, it is essential to keep a nice flow of communication between employees and their goals.
It is vital that they feel like they belong in the company and have people to talk through projects they are working on.
A study highlighted in Harvard Business Review found that remote employees feel left out and even ganged up on when there's conflict:
Additionally, e-mails and messages lack the nuance and emotional tonality that a face-to-face conversation brings to the table.
These misunderstandings and miscommunication between coworkers can lead to frustration and decreased productivity.
How to Encourage More Remote Collaboration
As mentioned before, effective remote collaboration requires communication, coordination, and culture. Therefore, creating programs that encourage collaboration and help employees learn new skills allows for more engagement.
Knowledge-Sharing Activities
These activities give way to a better learning culture within the company. Knowledge-sharing actions create a database and network of knowledge between employees that is essential for successful virtual teams.
These benefits include quicker onboarding and training, stronger bonds between coworkers, encouraging employees to share ideas and collaborate fuels innovation, and much more.
For knowledge-sharing activities to be effective, employees need a place where knowledge is centralized. This is what a Deloitte study defined as knowledge management.
Deloitte's study revealed that many organizations see knowledge management as sharing it rather than deriving value from it.
That is helpful for them to quickly find answers to their questions when working on a project together or when they are a new employee who needs some quick information.
Not only does this allow for more productivity, but it also allows employees to work together in finding the answer to their questions.
Additionally, it is essential to encourage employees to work among their peers to learn new skills as a group.
To make onboarding a little more personal, you can get new hires to connect with other employees to walk them through what it is like to work in the company.
Not to mention mentorships between leaders and junior employees, which allows for the junior employee to learn new skills.
At the same time, the senior employee will learn the younger employee's perspective in the company.
Peer-to-Peer Employee Connection Programs
As mentioned before, peer-to-peer activities are a great way to get employees to collaborate and learn new skills together.
You can pair employees within the same department, but it is even better to pair employees who may not work together in other circumstances.
That will allow both sides to get a new perspective and share their knowledge.
The structure is very important when creating these collaborative sessions. Therefore, it is helpful to develop structured sessions that guide employees through the topics they can discuss.
Formal Mentorship Programs
Formal mentorship programs allow employees to learn new skills with any expert employee within the company.
This type of program will enable employees to feel like they genuinely belong in the company, build communication skills, and improve their performance by learning something new.
Mentoring programs help employees feel more engaged and less likely to leave the company or use it as a stepping stone.
Randstad, for instance, has a global mentoring program and chose Together to get a better user experience and more engaging mentorship programs.
As a result, employees who were part of mentorship programs in the company were 49% less likely to leave the company.
Like Randstad, Cruise Automation needed to automate how they ran their mentorship programs. The company is building the world's most advanced self-driving vehicles.
Cruise focuses a lot on internal development to get the top talent they hire to continue to build on their skills and career.
The company's mentorship programs need a lot of organization since they can include over 100 employees that want to learn a new skill.
With Together, Cruise ran a program with 300 engineers. Both mentors and mentees gave the program a 3.8 rating out of 4.0.
Together's work with Cooley is an excellent example of onboarding among newer and more experienced employees. The global law firm with 1,500 lawyers all over the U.S., Europe, and Asia, needed to make the onboarding process quick and scalable.
Therefore, Cooley connected new hires with more experienced employees to go through the onboarding.

This mentorship allowed for significant relationships between mentees and mentors, which is why 95% of employees think the company is a great place to work.