Digital marketing is an essential cog in running a modern business. While digital marketing unlocks more with less investment than traditional marketing methods, it is a time-consuming process and needs to be well planned out. As an entrepreneur, you definitely don't have the time to manage social media, conduct keyword research, and write detailed whitepapers.
Get Started Here
While developing your company's digital marketing strategy definitely needs your focus, its implementation is best handled by someone specifically trained in the field. With a virtual assistant, who also knows digital marketing you can speed up your marketing efforts and outsource them to a trained professional.
A virtual assistant works remotely to assist your marketing team. You can hire a virtual assistant at just a fraction of the cost of hiring full time. In fact, it is also possible to hire a virtual assistant for specific digital marketing campaigns. If you find yourself on the verge of a burnout, it is time to get some help. If you want to get more hours in your day, hiring a VA is the way to go.
Get Started Here

What Can a Virtual Assistant With Digital Marketing Knowledge Do For Me?
They can help perform the following tasks:
Email marketing
Creating newsletters
SEO
Keyword research
Content marketing
Blog management
Social media management
Creating lead magnets
Analyzing competitor strategies
Let's look at the benefits of hiring a virtual assistant who also specializes in digital marketing for your business.
Get Started Here
Outsource Digital Marketing
1.       Website management
Your virtual assistant knows the importance of having an attractive virtual storefront for leaving a good first impression on clients, partners, and vendors. To get more business, having a website that is regularly updated and maintained is important. Hire a virtual assistant to make sure your website runs smoothly at all times. Nowadays most candidates applying for such positions already have the skill of managing websites. You can see the candidates' personal portfolios and projects to assess them better.
Virtual assistants have started gaining traction and even affiliate marketers have started using virtual assistants to manage their websites. One such example is Paulo from upsidedad.com who uses virtual assistants to manage his parenting niche affiliate website.
2.       Social media management
Having a social media account is the first step towards building a global reach. A dynamic presence on different platforms with constant customer engagement is necessary. But social media marketing is a task that is labor intensive and not meant for business owners to handle. A virtual assistant will attune your accounts with your social media market strategy. They will create and schedule relevant posts at regular intervals using social media management tools, reply to customer queries, and constantly engage your audience.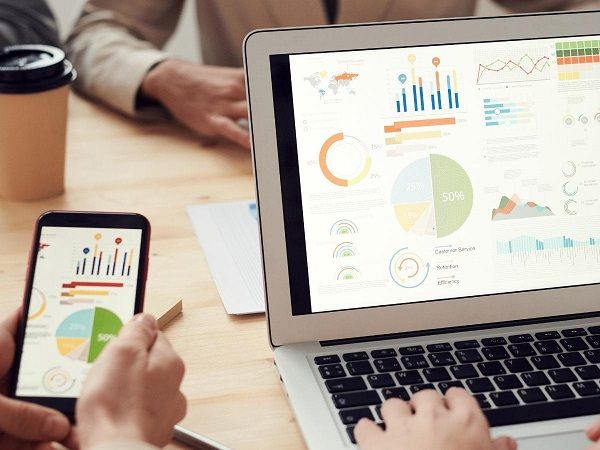 3.       Email marketing campaigns
Email marketing is a tool that has one of the highest ROIs. No wonder that businesses invest heavily in this mode of marketing. Hire a virtual assistant to write copy for email campaigns, add visually appealing elements, and schedule them on a regular basis. They will also update the list of newsletter subscribers and weed out inactive ones.
4.       Blog management
While you can write blogs for your business, it makes more sense to hire a virtual assistant to do it for you. However, make sure that the virtual assistant you are looking for also has content writing skills, as all may not be experts at the same. Guest blogging helps you build brand presence that can help you get more leads.
Writing blogs is a time-consuming task that needs extensive research and some creativity. Even if your VA doesn't personally write blogs, you can task them with making sure they're updated regularly.
5.       SEO research
Content that you publish online is useless if it is not optimized for your audience. Search engine optimization is a time-consuming task so it makes no sense for you to take care of it. Hire a virtual assistant to perform keyword research for understanding what your customers are looking for online and to provide you with link building services that will help you in ranking your domain on SERP.
Your VA can also verify keyword density in your blogs and ensure all your content is optimized.
6.       Content marketing
If you have no time to write marketing content for your business, it's time to hire a virtual assistant with content writing skills or who can help you manage a team of writers. Your VA will identify talented writers, maintain an editorial calendar, and identify the right keywords for your content marketing campaigns. Content marketing can include blog posts, explainer videos, e-books, social media posts, infographics, and more. The more varied content types you create, the higher your chances to engage more visitors.
7.       Google Ads
Google Ads must be highly relevant and unique to catch the eye of customers. At the same time, your landing pages must have relevant content to draw in your audience. Let a trained VA implement your strategy for PPC (paid per click) campaigns.
8.       Graphic design
Some virtual assistants are multifaceted. Based on your requirements, you can choose from a pool of diverse professionals who have graphic designing skills. Some virtual assistants can be tasked with handling the graphic design department for your website and social media posts.  
9.       Keep customers happy
Often, customers take to social platforms for interacting with brands. It's naturally not possible for you to respond to every customer query and message on your social handles. When you hire a virtual assistant to look after your handles, they will reply to customer comments (positive or negative), respond to private messages, and resolve their queries quickly.
10.   Competitor analysis
To beat your competition, you must learn what they are up to. Hire a virtual assistant to keep an eye out on the industry and analyze your competitors' digital strategy. You can use these insights to fine-tune your own digital strategy.
11.   Affiliate marketing
In a quid pro quid world, affiliate marketing is important to get visibility across different domains. Your digital marketing virtual assistant will identify the right partners that you can collaborate with to increase online brand visibility. Also, use appropriate affiliate marketing software or affiliate tracking software so you can analyze and adjust you campaigns instantly for better results. Or similarly, they could help you start a referral program.
12.   Curated email newsletters
Email newsletters are important to keep your customers updated on new developments, content, promotions, etc. Hire a virtual assistant with designing skills to create attractive newsletters. Your VA is trained in working with tools like MailChimp, Infusionsoft, GetResponse, etc., adding call-to-action buttons, updating email lists, and scheduling campaigns.
13.   Editing and proofreading
Grammatical errors in your online posts can seriously hurt your brand's credibility. Your virtual assistant is a trained professional with good communication skills. They will proofread your online content and make sure there are no errors.

Boost Productivity
14.   Crack different time zones
If you hire a virtual assistant from a different time zone, you can keep your work going throughout the day. Your assistant can schedule posts and interact with customers while you may be sleeping.
15.   Get a fresh perspective
The benefit of working with people from different backgrounds is the fact that every individual has unique insights to offer. Because VAs come with a diversity of experience, your business will have much to gain from their fresh perspective. It could be an innovative marketing campaign or a novel newsletter idea – working with an experienced digital marketing virtual assistant will allow you to take your marketing efforts to the next level.
16.   Reduce your stress levels
Planning and executing a digital marketing campaign is both time-consuming and stressful. If you try to take on too much upon yourself, you run the risk of running yourself to the ground. By bringing in a trained marketing professional to look after this department, you can stop spreading yourself too thin and reduce your stress levels.
17.   Avoid overworking your staff
In a startup, employees may be expected to work longer hours than typical but this doesn't mean you can risk overworking your marketing team. When you hire a virtual assistant to support your team, you relieve them of clerical and administrative work that wastes their time and hampers productivity at work.
18.   Focus on your strengths
As a business owner, you can't do it all, even if you are a jack of all trades. Let a trained professional handle your business' online marketing while you focus on your strengths to grow your business!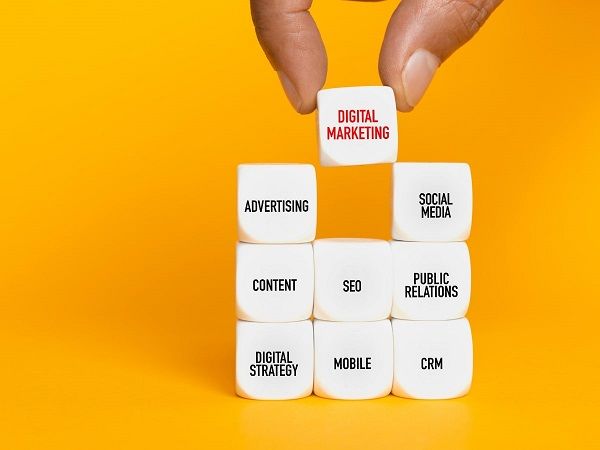 Save time and money
19.   Save on training expenses
Hiring a full-time employee is a huge commitment. First, you need to conduct weeks of interviews and a lengthy recruitment process. Then, you need to train new employees for months. When you hire a virtual assistant, you save time and money on training. Instead, you get a trained professional to look after your online marketing efforts.
20.   Reduce your operational costs
A big benefit of hiring virtual employees is the fact that you don't have to pay for an office space, equipment, team dinners, etc. Stop burning a hole in your pocket by hiring full-time. Build a team of trained virtual assistants and save thousands of dollars in operational costs.
21.   Cost-effective hiring
For a small business, spending hundreds of dollars on recruitment is just not feasible. When you sign up on a dedicated virtual assistant platform like Wishup, you can hire remote employees without spending big bucks on recruitment.
Scale Operations
22.   Expand capacity
Hiring a virtual assistant is a great way to scale your business without putting a strain on your cash flow. When you hire a VA, you can essentially expand capacity without investing in a full-time resource, office space, and furniture. Your VA works from their home or a personal office, supporting your marketing team remotely. Because they already have a breadth of digital marketing experience, they don't need extensive training and get to work immediately.
23.   Always available
A virtual assistant is not restricted by geographical boundaries. They are available on multiple platforms and can be reached for a quick word or feedback at any point in time. Because they won't ever be stuck in a traffic jam, they'll always be around to discuss work.
24.   Higher accountability
A virtual assistant does not come with the false sense of security of many full-time hires. How much they make at the end of a month depends on the number of hours they dedicate and the quality of work. This means your VA takes greater ownership and demonstrates higher accountability compared to full-time employees.
25.   Higher retention
Once you've established a good rapport with your VA, they are likely to keep working with you. There's no risk of them getting poached by competition since they are used to working with multiple clients.
26.   Hire as you need
Expanding operations is no longer a tricky beast. You can hire a virtual assistant whenever you need to, saving money and time in the process. Hire as you need, without layers of formalities and scale your business quickly with virtual assistants.
27.   Global talent pool
Your hunt for a professional doesn't need to be limited to a certain geography. At dedicated virtual assistant platforms like Wishup, you can choose from a truly global talent pool.
28.   Easy replacement
If you must let go of your virtual assistant for some reason, you can replace them in a jiffy. Simply browse through verified profiles online and pick a replacement for your VA.
29.   Get some alone time
When you enlist the help of a virtual assistant, you get another pair of hands looking after your online marketing needs. This allows you the time for exercising, reading, leisure, sport, or just about anything you like.
30.   Just a click away & Get Started Here
Hiring a virtual assistant is nothing like hiring a full-time employee. Simply sign up at Wishup, browse through verified virtual assistant profiles, and take your pick. Hiring a VA is just a click away!
By hiring a virtual assistant for your business, you ensure that your business' online presence never takes a hit. Hire a virtual assistant from Wishup and get quality support at just the fraction of a full-time assistant's salary.
Subscribe to Wishup Blog | Remote Teams | Remote Employees
Get the latest posts delivered right to your inbox