How to Efficiently Manage a Cross-Cultural Remote Team of Virtual Assistants
To keep your business productive and your employees satisfied and engaged, it's essential to address them promptly and effectively. This comprehensive article will guide you to discover how to manage your cross-cultural remote team to reap these benefits.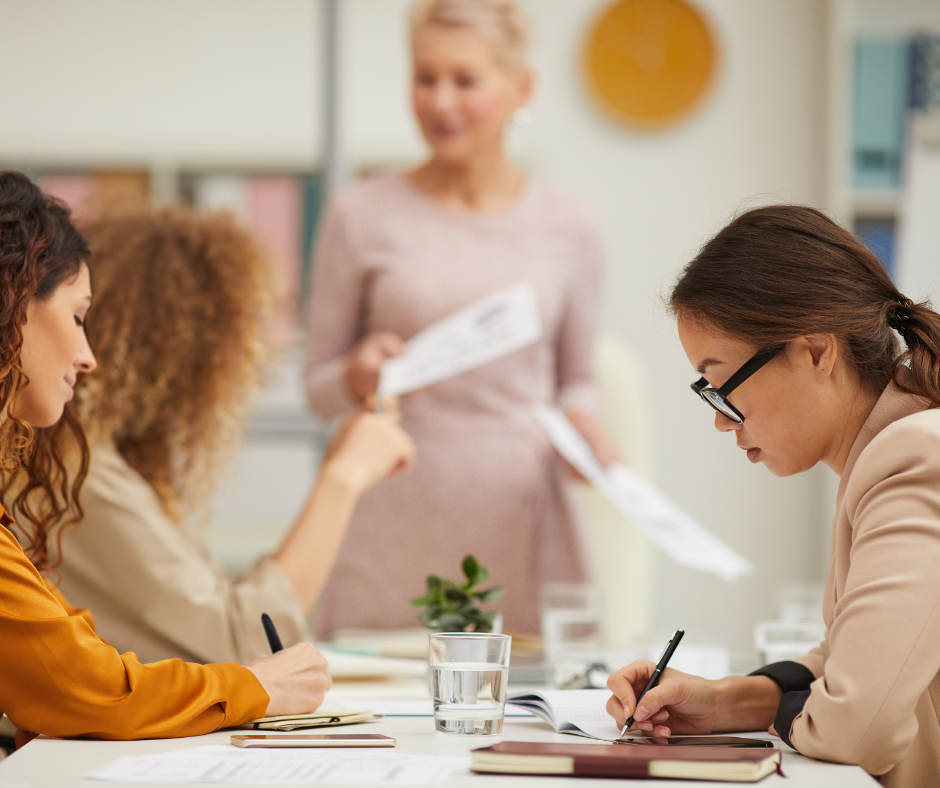 In today's post-pandemic world, it's impossible to talk about the workplace without mentioning the terms "hybrid," "virtual," and "remote." As a result, many entrepreneurs and small businesses have switched to working with virtual assistants, not only because it's a more financially viable option but also because it's convenient for both short and long-term commitments.
While working with geographically dispersed teams of virtual assistants is more common across all industries, one aspect remains relatively novel: the intersection of various cultures within the same work environment.
Having virtual assistants from all over the world brings about many fresh opportunities and challenges. However, to keep your business productive and your employees satisfied and engaged, it's essential to address them promptly and effectively. This comprehensive article will guide you to discover how to manage your cross-cultural remote team to reap these benefits.

Who are Virtual Assistants?
Think of a virtual assistant as a regular employee in your office who works remotely. Though initially, virtual assistants were only hired for administrative tasks, the role has evolved since the 1990s, and you can now hire a virtual assistant from basically any industry and for any task.
What separates a virtual assistant from an in-house employee is that they are not on your payroll but instead outsourced from a virtual assistance agency, such as Wishup. This is a good thing because it means that you are not responsible for paying their insurance, pension, or any other financial costs you would cover for an in-house employee.
Apart from everyday administrative tasks such as email and schedule management, you can now hire virtual assistants for various tasks such as travel and event planning, customer service, data management, and more specific roles like bookkeeping and software testing.
Why outsourcing makes sense for small businesses?
As a small business owner, you are used to handling every part of the business yourself. While being hands-on is good, spending all your time answering calls and managing inventory is not the most productive use of your time.
As your business grows, so do the responsibilities. While more orders and a bigger client base are signs of you going in the right direction, if you continue spending your time on menial tasks, you're bound to hit a plateau or, worse, burn out completely.
You might say that hiring an employee might be a financial risk early in your entrepreneurial journey, and you won't be wrong. We are currently in unpredictable financial times, and with a recession coming, you want to play your cards right. By outsourcing work to a virtual assistant, however, you are avoiding those risks altogether.
Want to know how? Let's discuss the benefits of outsourcing to a virtual assistance agency like Wishup.
Benefits of outsourcing from Wishup
Outsourcing is more cost-efficient
As we discussed earlier, by outsourcing, you are only paying the virtual assistant for the work done hourly. You don't have other financial responsibilities such as 401 Ks, paid leaves, pension plans, or health insurance. Since you hire virtual assistance as a service, those expenses are borne by us.
This makes working with a virtual assistant more affordable, considering our services start at $9/hour. If a virtual assistant works 40 hours a week, you would still be spending only $20,000/year. Hiring a full-time assistant, comparatively, would cost you $40,000/year onwards for a beginner-level candidate and up to $75,000 for a more experienced professional.
Quick onboarding in 24 hours
We often talk about money being a valued resource, but time is just as valuable.
Consider this - if you're looking to hire someone, you must make a job description first. Then post it on job portals, and wait for people to apply before going through resumes and scheduling interviews. According to a report by Glassdoor Economic Research, this is a highly time-consuming process and can take up to 23 days.
By hiring from Wishup, all you have to do is schedule a free consultation, list your requirements and let us pair you with a virtual assistant in under 24 hours.
Work with hand-picked, pre-trained, top 1% of talent
At Wishup, we value quality above all else. We interview, vet, and hand-pick only the top 1% of applicants. After they are onboarded, we provide all our VAs with a four-week intensive training program and familiarize them with over 70 tools that will come in handy on the job.
We also believe in upskilling and continuously provide upskilling opportunities to assist our VAs in their career development.
Opportunity to upscale with ease
There are times when your company is busier than usual, like during the festive season. While an extra pair of hands will be helpful, hiring a full-time employee is not a practical option in such cases because their services won't be required for long.
In such cases, outsourcing to virtual assistants is the most efficient solution because you can hire them for a brief period with no commitments.
The excellent part of outsourcing to Wishup is that you can always extend your contract if necessary and even hire the same virtual assistant during your next busy period if you are satisfied with their work.
Free trial and instant replacement
Finding a quality employee is like finding the perfect pair of shoes. Before knowing they are suitable for your business, you need to try them out.
At Wishup, we can provide you with a free 7-day trial to let you try out our services before deciding to subscribe.
At any point after subscribing, if you feel unsatisfied with your VA or if they are unavailable for work due to an emergency, we provide an instant replacement within hours at no cost. This ensures that your work is not affected at any point.
Work with global talent
When you hire a virtual assistant from Wishup, you get an opportunity to work either with local US talent or expand your horizons and work with India-based virtual assistants who could offer a fresh perspective to your organization and use their vast experience and qualifications to improve efficiency and maximize profits.
Working with a diverse global team might be a first for small business owners. However, with a few simple tips, you can easily navigate working in a cross-cultural environment!
Let's discuss how.
What Is a Cross-Cultural Remote Team?
As the name suggests, a cross-cultural remote team is a group of employees working remotely and having diverse backgrounds. These diversities might include ethnicity, religion, language, gender, sexual preferences, etc.
The possibility of successfully managing such a team might feel out of reach at first. After all, each of your employees will have specific needs, goals, and expectations from you.
Some of them, for example, might be new to some of your technology and wonder, "how does VoIP work?" Others might require much less supervision and "micro-management" as they are already seasoned experts in their area.
The only way to find all this – and more – out is by establishing a transparent, open, and non-judgmental line of communication between you and your cross-cultural remote team. Before we give you some suggestions on how you can achieve this, let's take a deeper look at what challenges and opportunities a cross-cultural remote team can offer.
Cross-Cultural Remote Teams: Benefits and Challenges
Managing a cross-cultural remote team comes with both opportunities and hurdles. We have compiled a list of the most common.
Benefit 1: Diversity and Inclusion
These days, the urge for companies to employ a more diverse pool of people is no longer seen as something "nice": it's becoming an expectation and a necessity. Not only do job applicants prefer to work for multicultural teams, but customers also prefer brands that promote diversity and inclusion by hiring great talent regardless of personal or cultural differences.
Benefit 2: Global Talent
If you choose to build a cross-cultural remote team, you automatically open the door to a global base of candidates. By doing so, you can tap into the best talent for the job and secure the right people regardless of where they live or work from.
Benefit 3: Agility and Flexibility
Because a cross-cultural remote team offers your business a broader range of skills, expertise, and perspectives, you can expect to achieve higher agility and flexibility when managing and completing projects. These types of teams, in fact, generally know how to make the most of the resources they have available, which translates into smoother, more efficient workflows.
Challenge 1: Productivity
Staying productive as a cross-cultural remote team is one of the biggest challenges you will face as a business leader. With each employee located in a different part of the world, you might find it challenging to stay on top of everyone's performance. Later in our guide, we will explore how you can solve this.
Challenge 2: Communication
Ensuring clear, constant, and coherent communication is paramount to running an efficient and productive cross-cultural remote team, but it can also be challenging. Having to deal with different time zones, lifestyles, and backgrounds – and, potentially, different languages – might mean you risk not getting your message across. But don't worry – we will tell you how to achieve this.
Challenge 3: Constant Learning and Training
Here, we don't simply mean that your team will need a regular delivery of training and learning sessions – you will need that, too. As the manager of a cross-cultural remote team, you are always learning something new, making it essential to keep yourself informed, up-to-date, and knowledgeable on issues such as diversity, inclusion, and equitable opportunities in the workplace.
How to Manage Cross-Cultural Remote Teams in 5 Steps
Now that you know what a cross-cultural remote team is and its potential opportunities and challenges, it's time to get to work. Let's discover how to ensure your cross-cultural remote team stays engaged, productive, and motivated.
1.    Focus on the Opportunities
First, you'll want to ditch any negative thoughts by switching your focus from the challenges to the opportunities you can access by managing a cross-cultural remote team. Look at each of your team members carefully.
What can they bring to the table? What are their strengths, and how can you nurture them? How can you ensure that they do their job well while at the same time feeling part of a team that encourages and supports them? Write down a detailed plan of action and follow through with it.
2.    Respect and Appreciate Differences
A cross-cultural team will open your eyes to some amazing differences in physical traits, personalities, and emotions. Treasure this, embrace the differences, and acknowledge them positively and empoweringly.
To this effect, you mustn't create a forcefully neutral environment regarding cultural differences. Yes, every single one of your team members deserves and must be given the same respect and professionalism, but this doesn't mean negating the features that make them unique and valuable.
3.    Don't Be Afraid to Communicate
Earlier, we briefly discussed that communicating to and within a cross-cultural remote team is challenging. While this is true, the good news is that there are plenty of ways to ensure that the way you communicate with your team is efficient, positive, and productive.
First, you'll want to consider implementing some well-known employee communication and collaboration platforms. There are lots of them around: from Skype to Airtable, Slack to Notion, Zoom to Google Meet, and Microsoft Teams, you'll be spoilt for choice. All the apps listed have a wide range of integration that makes your work even easier without unnecessary switching between apps. Teams time tracking integration by TimeCamp is just one example of many other great additions.
Then, you'll need to train all your employees on how to use these tools appropriately. Don't assume that because Skype or Google have been around for a while, everyone will know exactly how to make the most of them for business purposes.
Another crucial aspect to consider is language. If you are an English-language company, it's expected that all your employees speak good English. Nonetheless, as many of your new team members are going to hail from different parts of the world with different native languages, it's essential that you clearly state that all communication should take place in English.
Last but not least, remember it's always best to over-communicate than to leave your employees feeling lost, confused, or neglected. One extra email, one more WhatsApp message, and one emoticon sent at the end of a long video conference call add up and help keep your remote team engaged, involved, and satisfied.
4.    Encourage Participation and Involvement
A solid, transparent, and well-communicated work culture is paramount within any work environment, even more so if your team is primarily remote (or exclusively). Work culture can help employees create and nurture a sense of belonging and make them feel valued and important.
All this, in turn, enables you to reap lots of business-related benefits, such as boosting productivity, retaining talent, and returning higher profits. Creating your unique work culture requires organizing regular team-bonding events, allocating time to one-on-one meetings, sharing knowledge, and touching base with everyone to ensure you are all on the same page.
5.    Accept and Deal with Potential Conflict
Things are not always smooth sailing in the world of work, and this applies to cross-cultural remote teams, too. However, when issues or conflicts arise, it's essential not to turn a blind eye or feel like you have failed your managerial tasks.
The first step you need to take is identifying the mistake and its consequences. Then, you'll need to contact the team member responsible for the problematic event and speak with them privately about it. Try to do this as soon as possible to avoid any negative feelings festering for too long, obfuscating your ability to rationalize and solve the problem.
Before you start talking, allow them to explain to you what happened. It's essential to hear their perspective on it, as this will help you judge the entire situation better and determine the next steps.
Finally, remember to learn from situations like these. What could you have done to prevent this conflict from happening? How will you manage a similar situation in the future?

Create a Strong, Efficient Global Team of Virtual Assistants
Managing a cross-cultural remote team is no easy feat. However, our guide illustrated what benefits you can achieve from choosing the right management style and how to implement this type of management.
Whether a remote team member works in facility management, administration, customer service, or any other department, by following our tips, you will ensure that they receive the support and encouragement they need to thrive wherever in the world they are based. To hire a virtual assistant today, click here to schedule a free consultation, or drop us an email at [email protected]
Author Bio
Richard Conn - Senior Director, Demand Generation, 8x8
Richard Conn is the Senior Director for Demand Generation at 8x8, a leading remote phone systems with integrated contact center, voice, video, and chat functionality. Richard is an analytical & results-driven digital marketing leader with a track record of achieving major ROI improvements in fast-paced, competitive B2B environments. Richard Conn also published articles for domains such as Socialbakers and LitExtension. Check out his LinkedIn.