Can Virtual Assistants Make Good Office Managers?
Looking to improve your office operations? Consider hiring a virtual assistant as your office manager. With the ability to handle administrative tasks, a skilled virtual assistant can significantly impact your business. Learn how they can help you streamline your operations and boost productivity.
As an entrepreneur or a small-business owner, there must be a lot of activities that require your attention constantly. But maintaining an "office," in both real and virtual terms, is perhaps the most challenging.
But an office manager can rescue you from the administrative quick-sand. According to Zippia, 7% of office managers worked for small businesses with under 50 employees. Even Michael Scott had Pam Beesley helping him out!
In this article, we go over the common challenges in office management and share how a virtual assistant can manage them.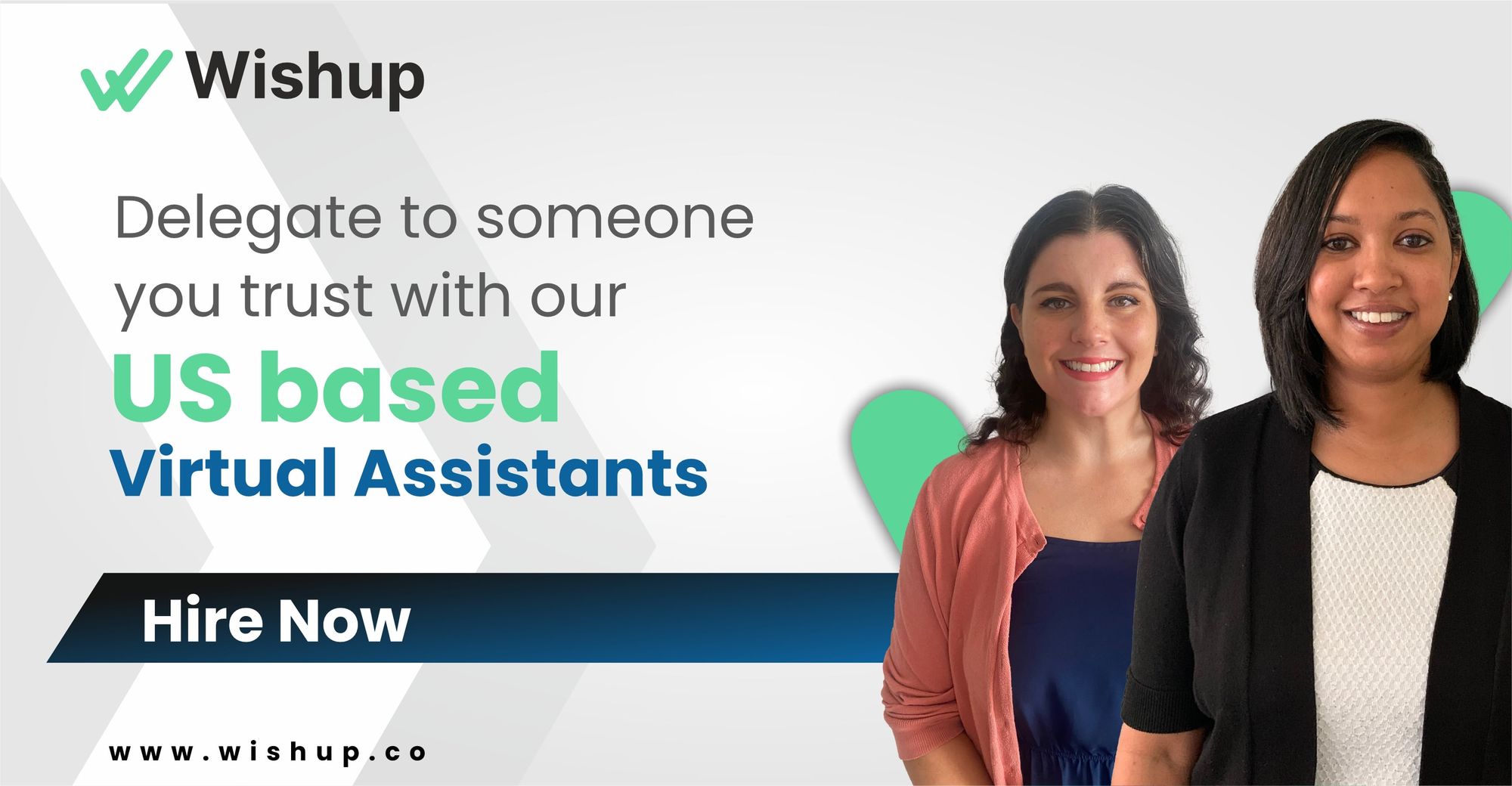 Challenges faced by office managers
Coordinating activities inside the office
Coordinating between different suppliers or departments of the company is an integral part of office management. You need to ensure each department/employee has what they need to work efficiently. This could mean stocking up the office stationery supplies, fixing broken equipment, ensuring a clean, comfortable, and hygienic working environment, etc.
Resource management
Many of the administrative or facilities-related tasks are time-consuming and time-sensitive, including resource management. Here, you must track resource usage and availability and follow up consistently with the providers.
For example, if the window for office appliance maintenance is missed, it could result in broken or malfunctioning equipment. Or if utility bills are not paid on time, it could affect productivity.
Communication
Communication is key in office management. For example, letting your employees know how long it would take for the new ink cartridges to reach or how long the elevator in the building would be down for maintenance are just small parts of it.
Office management involves discovering the employees' needs proactively and trying to get them met. This involves a lot of communication with the teams, the management, and even third-party vendors.
Organization
It takes a lot of organization and planning to keep a workplace running without a hitch. Tasks like organizing events and conferences for employees or stakeholders, induction programs for new joiners, or running safety drills are all essential for every company.
But these things tend to take a lot of coordination, organization, and planning. Not to mention the budget-related challenges to be dealt with for each of them.
Should you hire a virtual assistant as an office manager?
An office manager is integral to any enterprise, be it a start-up, a small company, an entrepreneurial business, or even a multinational corporation. Even if you're a company of one, having an office manager can make life much easier for you.
But why should you hire a virtual assistant as an office manager? Is it really possible to manage an office virtually? Let's clarify these queries.
Cost efficient
Hiring a virtual assistant as an office manager is cost-effective. Practically, hiring an office manager can be expensive, as it would be a full-time position. It would also take a lot of effort to conduct interviews, vet, and hire the right candidate. But with a Wishup virtual manager, you can get part-time or even hour-based office managers who are pre-screened and ready to go.
Virtual management
It's not like an office manager will fix broken equipment or clean up the office by themselves. Instead, they are going to enlist various third parties for the tasks. A virtual assistant can do the same for you, but much more efficiently and in less time, given their excellent management skills.
Facilities management
Physical presence is no longer a constraint for office management. With many virtual inventory tracking methods and notifier systems for when office supplies are used up, virtual assistants can keep track of what is needed, when, and when to order what.
Event organization
Event organization is a big part of an office manager's duties. Be it organizing induction programs for new hires, events for employees, or even scheduling meetings. A virtual assistant can ace event management, no matter the scale of the event, and make it a success.
Payroll management
With an office manager on your team, you never have to worry about end-of-the-month payroll management issues. These assistants track the working hours and projects of your new and old hires, note the leaves they take, and calculate their paychecks for you accordingly.
Time management
When you hire a virtual assistant for office management, you gain more time on your hands. You can use this time to clock in more productive hours at your enterprise or rest on your laurels for a minute and relax. As the virtual assistant will take care of your time-sensitive tasks, your stress levels will also reduce.
What can a virtual assistant do?
Now that we've established virtual assistants can make great office managers, let's look at some tasks they can take off your plate as an online office manager:
Organize meetings based on the availability of all the concerned people to ensure zero scheduling conflicts.
Manage different databases for the company, including employee, customer, and vendor records.
Implement and maintain office administrative policies.
Manage travel itineraries, arrange for transport and accommodation, and other related assistance for official travels.
Keep track of stationery, IT equipment, and other office supplies, order new stock when required, and schedule regular maintenance for office appliances.
Coordinate with staff, clients, and suppliers.
Supervise the work of administrative staff, cleaning staff, and other third-party vendors.
Manage office budget and process invoices.
Onboard new employees and induct them into the company.
Off-board exiting employees and ensuring a hassle-free exit process.
Maintain the health and safety protocols of the workplace by ensuring the installation of proper measures like fire extinguishers, water hose pipes, etc., and schedule periodic fire drills.
Follow-up on repairs that are pending with vendors.
Organize events and conferences for the company.
Prepare reports and presentations.
Assist with payroll-related tasks.
Set up interviews with prospective candidates and verify their references.
Respond to correspondence, queries, and complaints.

You can even get a personal manager for hire if you want your personal tasks to be streamlined with as much effectiveness as your workplace-related tasks.
How can Wishup help?

Wishup is the one-stop solution to all your outsourcing woes. At Wishup, we offer remote staffing solutions for entrepreneurs and small businesses and help them scale. We do not outsource your tasks. Rather, we recruit and train people to meet your business needs. Our virtual assistant services are highly rated and are recommended by many start-ups and entrepreneurs.
Here are some reasons why Wishup is the best place to hire virtual assistants.
Flexibility
With Wishup, you only pay for the hours of service you need. You can hire our virtual assistants full-time, part-time, or even hourly. Since no long-term contracts are involved, you can scale up or down your virtual assistant requirements based on your evolving needs.
Quick onboarding
Onboarding an employee can be lengthy, especially when background checks are involved. With Wishup, as our employees are screened and vetted thoroughly right at recruitment, you can simply choose a virtual assistant that meets your criteria and onboard them in 24 hours.
Affordability
We recruit and train the top 1% of global talent in-house. So our affordability comes as a pleasant surprise to many. With our hourly rates starting at $9, you can be sure it's a steal.
Free trial and instant replacement
We offer a 7-day free trial to test out our services before committing. We also guarantee an instant replacement in case of unavailability of your assistant or during an emergency.
Data security
We screen and vet all our candidates as part of our rigorous recruitment process. Our virtual assistants also sign NDAs before starting to work for you because we realize trust is an important factor when it comes to letting a third-party handle your confidential data. This way, your data security is ensured.
How to hire an office manager with Wishup?
You can hire from us in three simple steps:
Identify your areas of need
Make a list of tasks you would like to outsource to your virtual assistant. Our virtual assistants can perform a variety of tasks right, from personal assistance to social media management. When you have an outline of what you want them to do, it can make it easier to find the right assistant for you.
Schedule a free consultation
Once your requirements are ready, you can reach out to us and set up a free consultation. You can select a profile that suits your budget and needs.
Onboard your virtual assistant
And you're good to go. Your virtual assistant is here to take some burden off your shoulders, so show them the ropes and sit back and relax.
Conclusion
Managing an office as a small-business owner or entrepreneur need not be expensive or stressful.  You will have nothing to worry about when you delegate tasks to someone who does their best consistently.
A virtual administrative assistant can take over your office management responsibilities, from coordinating activities and ensuring resource availability to planning events and approving leaves. The best part? Subscribing to virtual assistant services for office management is easy with Wishup.
Hire a virtual assistant with us today. Book a free consultation with us or drop an email to [email protected]!