Starting a business is much like becoming a mother: the months of anticipation and preparation, the all-consuming schedule and sleepless nights (especially during the early stages), a lingering feeling of being alone in it.
There's a reason entrepreneurs call their business their 'baby'.
And just like a baby, your business needs your complete attention and you need a whole lot of support while 'raising' it.
Running a successful business needs a bunch of administrative tasks to be handled every day. Think managing time sheets, tracking reimbursements, setting up client calls. While a business owner can efficiently tackle these, it doesn't really make sense for them to do so when they can instead focus on business growth.
Especially if your business is still small, you're all too familiar with feeling a little too overwhelmed. The thing is, there's absolutely nothing wrong with admitting that you need help. And when it comes to daily administrative tasks, you certainly need to find a qualified professional to support you.
Why do I need to hire a virtual administrative assistant?
An administrative VA is trained to handle those daily tasks crucial to your business:
Receptionist duties like answering calls and checking messages
Banking - transferring funds and paying bills
Checking, sorting and responding to emails and managing spam
Calendar management
Setting up meetings
Managing social media accounts
Creating and sending out cards, thank you notes, discount offers and newsletters
Developing training and instructions manuals for new staff members
Converting files to different formats
Proofreading various office documents
Managing time sheets
Managing payroll and reimbursements
Basic HR duties
Making travel arrangements and bookings
These are but few of the tasks your virtual administrative assistant can take on. So why exactly do you need such a professional? Let's take a look at some powerful benefits of hiring a virtual administrative assistant.
Save time
1. Get more hours every day
What does every business owner want? More hours to their day. What if this utopian ideal could actually become your reality? With a skilled virtual administrative assistant, it totally can. Your admin VA can handle a gamut of recurring tasks you're currently taking on yourself, leaving you with more hours in a day. Use this time to focus on things that actually matter to your company's growth.
2. More work done in less time
Hire a virtual administrative assistant to take care of daily office work. When you have a dedicated resource taking care of crucial business tasks while you focus on core business areas, the benefits are clear. On the whole, you get more work done each day. If you're looking to supercharge your business, build your entire team on the back of virtual employees!
Save Money
3. Outsource a task, not a role
Since VAs are hired on an hourly or project basis, you get the liberty to outsource a task unlike with a full-time employee where you need to hire for a role. This saves you a whole lot of money as you no longer need to shell out a fixed monthly salary.
4. An affordable alternative to hiring
If you're somebody who has just started up and cannot afford to hire in-house staff right away, hiring a virtual administrative assistant is the way to go. Sure, you could hire full-time resources for administrative tasks, but what if you don't really have enough tasks to fill up 40 hours every single week? In such a case, your employee ends up spending downtime at your expense. With a virtual administrative assistant, you only pay for the hours you need. Don't lose sleep over how you're going to bear the massive fixed cost of salaries and benefits. Hire a virtual administrative assistant and pay only per hour.
5. Reduced operational costs
Entrepreneurs struggle hard to make ends meet. To be wise with your money, hire a virtual administrative assistant and outsource daily tasks. With the help of a VA, you can cut down on operational expenses. Since a VA works independently, you need not spend money on office space and office supplies (stationery, coffee, computers) that are known to burn a hole in many a business' pockets.
6. Don't pay additional benefits
Hiring a virtual admin assistant is not the same as hiring an employee. You need not worry about taking care of additional benefits such as healthcare facilities, pension and other miscellaneous expenses. Moreover, you do not have to pay for their vacation time and can plug the money you save back into your business.
Increase Productivity
7. Happy workers = higher productivity
Since your administrative VA works remotely, they save on travel time and can use this for other activities and interests they enjoy outside of work. Striking a balance between work and personal life is sure to reflect in their better performance at work. So both your VA's and your business' productivity shoots.
8. Focus on your strengths
There's a slim chance you enjoy daily repetitive tasks over work that adds real value to your business. By hiring a virtual administrative assistant, you can delegate those tasks you're uncomfortable with or find to be your 'weak areas' and focus on your strengths. Given how highly skilled they are, VAs can take on all such tasks while leaving you with the bandwidth to increase your productivity.  
9. Avoid overworking your staff
Hiring a virtual administrative assistant not only allows you to declutter your mind of trivial tasks but also gives your existing staff room to breathe. Instead of overworking your team (which is typical of growing businesses) that is sure to see a dip in efficiency, take some tasks off of their plate and assign these to your virtual administrative assistant.
10. Put your sleep hours to work
What happens when you hire a virtual assistant from a different time zone? Your work doesn't stop even as you sleep! Your VA will perform tasks on your behalf while you enjoy some much-needed rest.
Time for Yourself
11. Spend time with family
A lot of entrepreneurs' families complain about them not spending enough time. Of course, no one party is to blame. Running a business is such a demanding and all-consuming activity that it can leave no room for quality time with loved ones. When you hire a virtual administrative assistant, you not only have enough time to go on family vacations every now and then, but can also enjoy a relaxed conversation every day at the dinner table.
12. Live unstrained
Ever noticed a man looking twice his age, face hanging down, worry clearly evident on his sweaty brows? That's an entrepreneur who's yet to discover the benefits of hiring an administrative VA! No, seriously, stress is a part of life and even more when you're a business owner. But you can choose to get rid of it by hiring a virtual administrative assistant. Hand over routine tasks to them while you go out to your favorite café and munch on some delectable desserts. After all, 'desserts' is 'stressed' spelled backwards!
13. Find time for self-care
You cannot pour out of an empty vessel, can you? Neither can you give in your all to your business when you neglect self-care. Don't feel guilty about spending time on yourself. Tending to your hobbies, exercise, meditation or simply spending some alone time is crucial to retain your sanity. Hire a virtual administrative assistant and delegate work while you focus on some one-on-one time with yourself.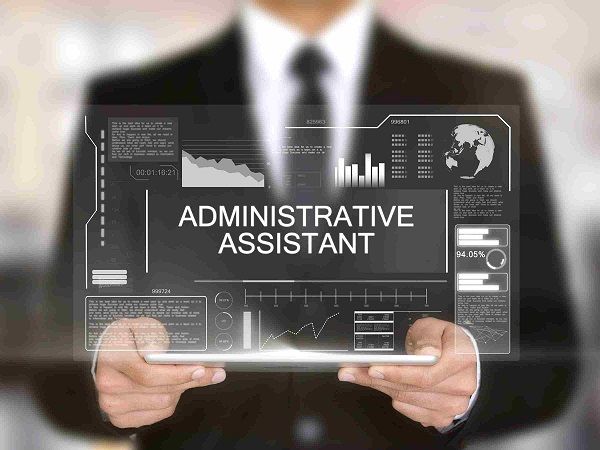 14. Focus on your health
Health involves the physical, mental, emotional and spiritual well-being. It's a no-brainer that entrepreneurs have to constantly compromise on their health in all respects. Transferring some of your responsibilities into the hands of a trusted virtual administrative assistant will give you room for rejuvenation and renewal.
15. Gain perspective
While your VA handles all tasks that are important but mundane and routine, you can take a step back and spend some time reflecting upon your business; your short-term and long-term goals, the many loopholes and how to overcome them. Not only that, you can use the saved time to gain perspective on your life in general and set things right in your personal life as well. So, hire a virtual administrative assistant today!
Emotional Benefits
16. Eliminate pressure
You desire to stay in control of every aspect of your work and fear entrusting even a part of it to someone you don't know. While this is a rational apprehension, you must realize that you're not superhuman and need an extra pair of hands. Outsource admin tasks to a VA and say goodbye to unnecessary pressure. Don't suffer from Superman Syndrome!
17. Don't lose the human connection
By design, we are social beings and the need to connect is crucial to our existence. Loneliness, an epidemic many entrepreneurs suffer from, is one of the major causes of depression. Sure, in a business environment, you do get to experience the joy of a community but the joy of communion can only be shared in a personal environment, not a professional one. Long story short, take time out to enjoy short vacations with your family, road trips with your kids, and dates with your significant other. To be able to do all this while your business runs in the background needs an expert virtual administrative assistant.
18. Balance is key to life
In the words of the famous Chinese philosopher, Confucius, "To go beyond is as wrong as to fall short." Our natural human inclinations tend towards the extremes. In a bid to live life in black and white, don't miss out on the myriad of beautiful colors in-between i.e. balance. Striking a balance between your personal and professional life is the key to success in both areas. And in order for this to happen, you must hire a virtual administrative assistant and have daily work taken off of your plate.
Grow Your Business
19. Assign low-value tasks
As a business owner, you are all too familiar with the repetitive tasks that need attention on a day-to-day basis. Don't yield to the temptation of shifting your attention from the 'core' operations of your business to daily admin work. Hire a virtual administrative assistant to book tickets, set up meetings, and make travel arrangements while you devote your attention to crucial aspects of your business.
20. Focus on higher value tasks
When you hire a virtual administrative assistant, you get the freedom to focus on your business' core operations that relate to growth and scale. Delegate mundane tasks to your admin VA and bring your focus back to strategy, analysis, and market share.
21. Focus on profitability
A business runs on profits. Neglecting this aspect can really break your business. To focus on long-term progress and profitability, hire a virtual administrative assistant that takes care of low value yet indispensable business tasks.
22. Scale operations
When you do everything by yourself, your business growth is stunted. Get an expert VA on board to support your business. But to really scale operations, you need to build an army of seasoned professionals.
23.Track competition
Keeping a close eye on your competitors can make or break your business. But is it feasible to faithfully track their moves each day? Most definitely not. Hire a virtual administrative assistant to conduct regular competitor analysis and use their insights to keep your business ahead of the curve.
A Competent Resource
24. They bend, they don't break
Everything about a VA, from their work to their schedules, is flexible. They are highly skilled professionals in a variety of different fields such as social media management, transcription, accounting, digital marketing and much more. You don't need not to take them out on fancy lunches or parties, you're truly free to maintain a purely professional relationship. Plus, they work well under demanding situations, thanks to their solid training and years of experience.
25. No procrastination
Once you have given your VA a brief on how you expect things to be done, you can rest assured that the work will be done on time and exactly how you want it. VAs work independently and are skilled at their jobs. Because they are paid by the hour, they know all too well the importance of getting work done on time.
26. No Chinese whispers
Every workspace has that infamous water cooler or coffee station where employees gather for a quick tittle-tattle. Gossip can be kept at bay if you hire a team of virtual employees. This way, you can pay attention to edifying tasks such as building your team's morale and increasing business efficiency without petty politics getting in your way.
27. Higher accountability
When it comes to full-time employees, slacking is all too common. The problem? Ownership. Most salaried employees don't see the need to be held responsible for their actions. But this will never be the case with a virtual administrative assistant. You will rarely (if ever) find your VA unwilling to take up responsibility. In fact, they are constantly on the lookout for your feedback (both positive and negative) so that they can step up their game. Because a virtual assistant's livelihood rests on the quality of her work, you can expect superior service compared to an in-house resource.
28. Eliminate training hassles
Virtual administrative assistants are trained and qualified in a variety of fields, from bookkeeping to email marketing to soft skills. This means you need not spend time, money and efforts in preparing them to handle work. While you will still need to brief them on your specific expectations, it's really nothing compared to teaching someone from scratch. Hire a virtual administrative assistant and say goodbye to training hassles!
Specialized Task Assistance
29. Declutter your inbox
In business, managing emails is one of the major time-suckers. There are usually three categories of mails namely 'very important', 'not that important' and 'spam'. Going through your inbox and sorting it out daily can take around seven to eight hours of your precious time. Read that again! SEVEN to EIGHT hours! Hiring a virtual administrative assistant will ensure that you have enough time to focus on the central aspects of your business, thereby enhancing productivity.
30. Introduce order in your work
A cluttered desk is a symptom pointing to a deeper problem, a cluttered mind. Well, so is a cluttered Google Drive! Your virtual administrative assistant will organize your everyday tasks and get everything in place. They can organize your Google Drive, manage spreadsheets, prepare PowerPoint presentations and convert PDFs in an organized fashion.
31. Oversee accounting
You can hire a virtual administrative assistant to make sure you're not messing up your books of accounts. Use a VA to prepare bills and invoices, make payments, manage payrolls, follow procedural checks, and even manage legal and tax calculations. Enjoy peace of mind with the knowledge that your finances are taken good care of.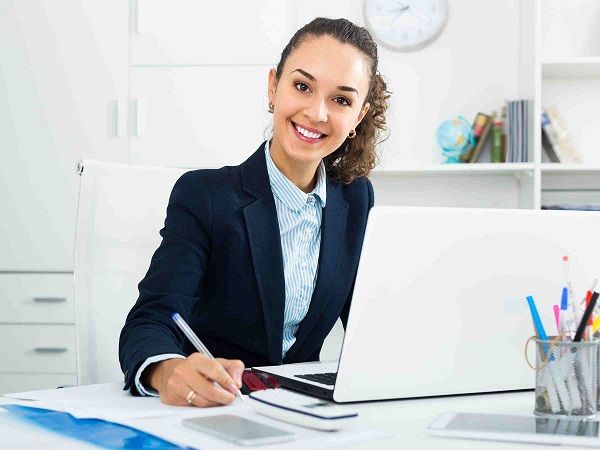 32. Get research done
Everything you do in business must be backed by solid research. Be it analyzing the market and competition or building an email marketing list, research is central to your operations. But scouring the World Wide Web is a time-consuming and laborious process. You can lift this burden off of your shoulders by hiring a virtual administrative assistant for conducting daily research. This way, you get the distilled results of hours of research which you can immediately put to work.
33. Quick travel arrangements
As an entrepreneur, you often need to attend business meetings, lunches, pitches etc., sometimes in other cities or countries. But you don't want to waste time making travel arrangements when you could instead be focusing on an important pitch. Let your virtual administrative assistant take care of your travel, bookings, and meetings. Allow them to book your flights and accommodation while you focus on things that truly matter to your venture.
34. Grow your social presence
For a business, social media management is not just about creating a profile, posting relevant content every day and sitting back and relaxing. Consistent efforts must be made to actively engage your customers. But it is also true that most entrepreneurs don't have the time to send tweets each day. Here's where a virtual administrative assistant can come in handy. Task them with recurring social media activity – posting updates, scheduling posts, resolving customer queries, maintaining business profiles, and running campaigns.
Easy hire, Easy fire
35. Just a click away
As the name goes, the search for a virtual administrative assistant is virtual, meaning they're only a mouse click away. Just by running a quick search online, you can hire some of the best minds and experts according to your specific needs and desires. It doesn't get easier than that!
36. Re-hire when desired
You may have had to let go of a former VA for some reason but if they were someone you were pleased with, you can re-hire them later when you need to. Unlike a full-time employee, they don't devote all their hours to a particular client and are likely to be available to get back with you! So, whenever you are in need of a resource, you know exactly where to find one.
37. Easy replacement
If you must let go of your VA for some reason, you can find another skilled expert in no time. Virtual assistant platforms like Wishup help you replace your virtual assistant vacancy quickly, saving you both time and money in the process.
Smooth Communication
38. Contact with ease
Your virtual administrative assistant may not be available for in-person discussions but that has no effect on their service quality. It's supremely easy to stay connected – through email, messenger, phone calls, and video calls. Because your VA will make sure they're available for communication, even geographical distance doesn't matter. Contact your VA easily, at any time of the day.
39. Round-the-clock availability
Hiring a virtual administrative assistant from a different time zone means they're likely to be available at all times, especially if you have an army of VAs. Because your virtual assistant is there for you at all times, you essentially get a support system for your business.
40. Talent on demand
With a virtual assistant, you can quickly meet your staffing needs. Experiencing a slump? Only pay for the hours you're using? Suddenly experiencing growth? Hire multiple virtual administrative assistants to take on the extra work. In fact, letting go of your VA is much easier than letting go of an employee. Forget about your scaling worries with talent on demand!
Remember that you cannot do everything by yourself. And why should you, when you have expert virtual assistant platforms like Wishup ready to help you out? Hire a virtual administrative assistant today and give your business the support system it needs.
Subscribe to Wishup Blog | Remote Teams | Remote Employees
Get the latest posts delivered right to your inbox