Social Media Assistant Job Description: Qualifications, Responsibilities, and Templates
If you're looking to hire a virtual social media assistant then here's a few job description samples that will help you attract potential candidates.

Do you know how to stay current with the latest social media trends? Know how to engage with customers online and create compelling content? This is where a Social Media Assistant comes in!
A social media assistant is an individual who assists in creating and managing content for social media accounts. This job role is responsible for ensuring that content reaches its intended audience.

Let's look at what they do with the social media assistant job description and dive deeper into the qualifications necessary for success, so let's jump right in!
Who is a Social Media Assistant?
The role of a social media assistant is essential to help a company or brand reach its marketing goals. They are responsible for keeping content consistent across all social media accounts. It includes publishing on Facebook, Instagram, and Twitter.
But wait, there's more, social media assistants also create strategies to draw in more followers. They develop campaigns, measure analytics, and create engaging content that interests audiences.
They must stay on top of potential trends in the social space and ensure their strategies and promotions are accurate and timely. It's an important and exciting role that helps companies make an impact on their target audiences.
Tasks of a Social Media Assistant
Here are the tasks of a social media assistant:
Plan and execute strategies to build brand awareness and engagement across various platforms.
Research and analyze industry trends, audience behaviors, and competitor insights. This should be done using tools like Facebook Insights, Google Analytics, Hootsuite, and more.
Create and curate high-quality content in various formats. These include images, videos, infographics, and podcasts that align with the brand's voice.
Collaborate with designers, photographers, videographers, writers, or subject-matter experts to optimize content that resonates with the audience.
Manage social media accounts and communities. This includes scheduling, publishing, moderating, and responding to messages, comments, and reviews.
Analyze and report social media performance metrics and insights. It includes reach, engagement, conversions, and ROI.
Create regular reports and dashboards highlighting key metrics and trends. It may include monthly KPIs, A/B testing results, audience demographics, or user-generated content. Present them to relevant stakeholders, such as marketing managers or executives.
Stay up-to-date with social media trends, tools, and policies. And share best practices and insights with the team or clients.
Engage with influencers, partners, or brand ambassadors to amplify content reach.
Support social media crisis management by responding promptly to negative feedback or issues. This way, it cannot harm the brand's reputation.
Social Media Assistant Responsibilities

Responsibilities as a Social Media Assistant.
Create engaging content for all company social media platforms.
Monitor and respond to customer inquiries on social media channels promptly.
Analyze data from various campaigns and create reports accordingly.
Develop strategies to grow the social media following of the brand.
Stay updated with industry trends and best practices.
Educational Or Training Requirements

For those hoping to become social media assistants, tertiary education is necessary. 78% of all social media assistants have a bachelor's degree, many in areas such as communication, business, or marketing.
Also, 9% of social media assistants hold associate degrees - the perfect stepping stone to higher qualifications. A proper educational background is expected so that individuals can create engaging posts.
Compensation Of A Social Media Assistant
For social media assistants in the US, salaries typically vary from $31,000 to an average annual salary of $44,134. The hourly rate for these positions is also quite lucrative at a mean wage of $21.22/hour!
Here's the state-wise compensation in the US:
Job Description For A Social Media Assistant: Templates

Job Description Sample 1

We seek a quirky Social Media Assistant responsible for managing content across different social platforms. The candidate should have strong communication skills. A deep understanding of digital marketing techniques is a plus. You must have the ability to build relationships with customers through engaging content.
The successful applicant should know various areas:
Search engine optimization (SEO)
Customer engagement
Analytics
Advertising trends
Blogging
WordPress Administration
You must work independently or as part of a team to achieve your goals.
The social media assistant job description includes but is not limited to the following:
Identify target audience preferences on popular social media sites like Facebook or LinkedIn.
Develop relevant topics for Facebook posts.
Manage interactive campaigns designed to meet specific business objectives.
Analyze performance data from online activities and leverage insights into future strategies.
Monitor trends in social media tools and applications and stay updated on the latest industry trends.
Job Description Sample 2

As a Social Media Assistant, you will take care of helping our business increase its online presence. You will work with the marketing department to create campaigns designed to engage customers. An ideal candidate should know how to build relationships, drive traffic, and generate more revenue.
Social Media Assistant Job Description:
Develop, implement, and manage social media strategies to align with business objectives.
Plan content and track analytics of all media platforms, including Instagram, Facebook, Twitter, and YouTube.
Monitor online customer engagement on all channels and respond promptly.
Manage paid campaigns to maximize visibility and reach new audiences.
Analyze data from many sources to inform decisions such as marketing initiatives for future spending needs.
Generate clever content ideas that appeal to the target audience across different platforms.
Collaborate with the design team on creating graphics or other visuals that can be used in posts/ads/tweets etc.
Stay updated on the latest trends in the social media landscape. Evaluate emerging technologies and provide leadership and guidance when necessary.
Job Description Sample 3

We are seeking an enthusiastic Social Media Assistant to join our dynamic team. You will be managing social media campaigns and creating engaging content.
This includes building relationships with influencers and curating newsworthy stories. Other responsibilities include:
Staying up-to-date on trends in the digital marketing space.
Monitoring competitor activity.
Troubleshooting technical issues related to social networks.
Providing customer service support through responses to queries quickly.
Do you have what it takes?
With this social media marketing assistant job description, you get the idea.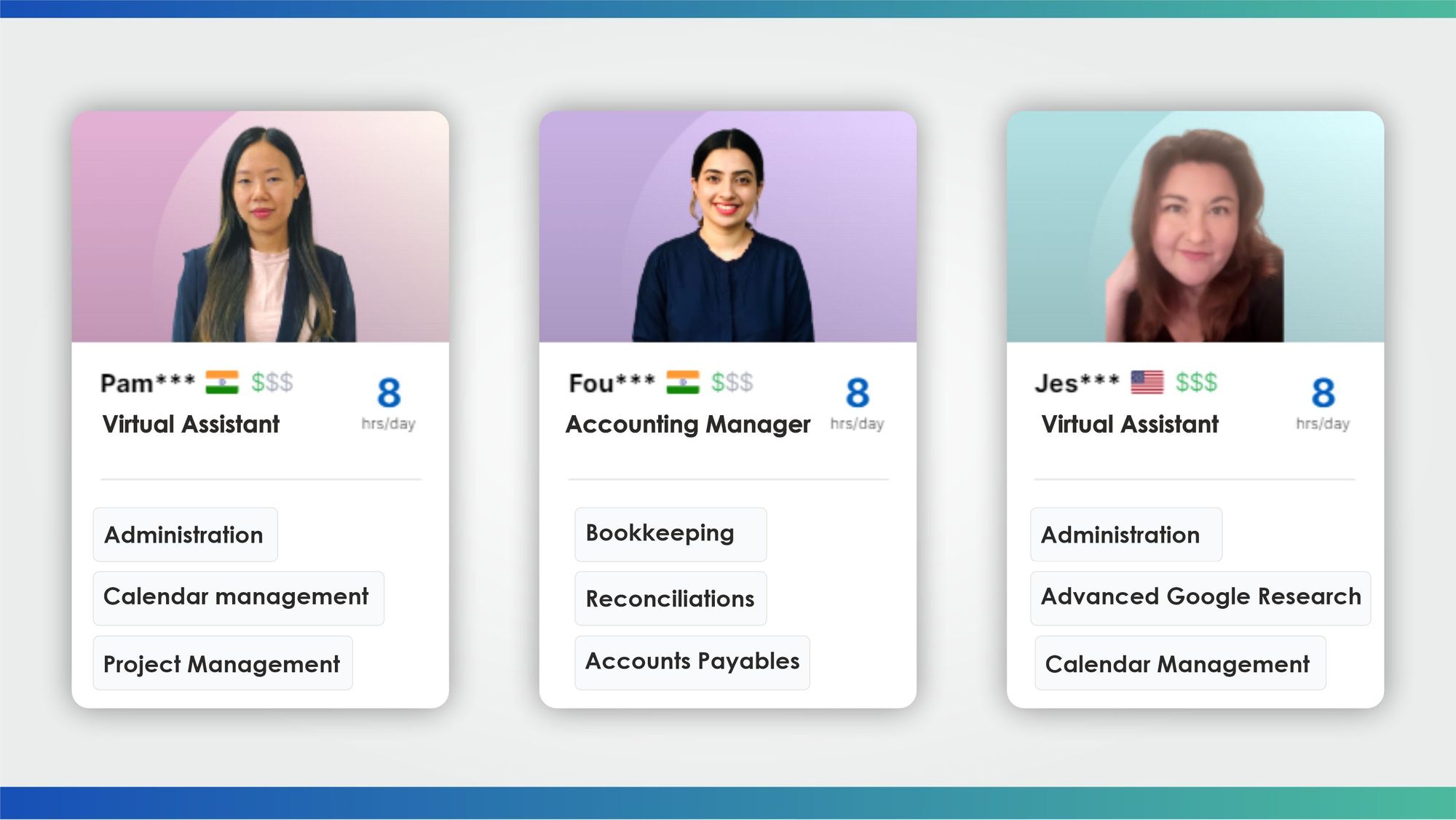 Tips To Successfully Hire A Social Media Assistant

Ask for work samples or check the brands that they have worked for. Ensure that the creative caliber of your social media assistant is in sync with your brand.
If you're looking for some really high online presence growth, ask your social media assistant to share the growth metrics of brands/pages she's worked for. If they have generated a lot of following in the past, then you're in safe hands.
Lookout for an assistant who is extremely passionate about social media and knows the game well. Getting help on the administrative aspects of social media management is a deal, but having someone sharp and intuitive to the changing internet trend is a go-grabber!
Is Hiring A Full-Time Social Media Assistant A Good Idea?
As you have seen, businesses need a more active social media presence. However, managing your company's accounts can be overwhelming, and a full-time staff member may seem like a good option.
However, hiring someone to run your accounts can be expensive and time-consuming. The best solution is to hire a virtual assistant who can manage your social media accounts economically and efficiently. They save you money, time, and energy in managing the online reputation of your business. This leaves you with the spare bandwidth to make the strategic decisions that completely fuel its growth!
How Are Virtual Social Media Assistants Different From In-House Assistants?

You may consider hiring a virtual assistant to help ease the burden. However, you should know the differences between virtual and in-house social media assistants. Let's break it down:
Cost
Virtual social media assistants tend to be more cost-effective than in-house assistants. You don't have to pay for their office space, equipment, or benefits. With virtual assistant outsourcing, you pay for their time working on your accounts. In contrast, in-house assistants require a salary, benefits, and office space, which can add up quickly.
Hiring Procedure
Hiring an in-house assistant requires you to go through a more extensive hiring process. This can involve drafting job postings, sifting through resumes, and conducting interviews. With a virtual assistant, the hiring process is often streamlined. They will provide a pre-vetted and skilled assistant ready to start working on your accounts.
Flexibility
Flexibility is one of the biggest advantages of hiring a virtual social media assistant. Virtual assistants can work from anywhere, anytime, & with any compaitble device. This makes it easier to find someone available during your preferred hours. Also, virtual assistants are usually more versatile than in-house assistants. They can often handle a wider range of tasks, from social media scheduling to content creation.
Wishup – Get Done With All Your Social Media Tasks!


Wishup is your one-stop destination for finding a virtual personal assistant to handle all your tedious tasks. Whether it's research or maintaining social media accounts, our range of services helps. It will streamline mundane activities so that you can focus on more important things rather than writing a job description for a social media specialist.
Cost-efficient services
Our services are designed to be cost-efficient so you can get the help you need without breaking your budget.
Best talent from around the globe
We have a team of experienced individuals from different countries, including the U.S., Australia, India, and many more. This ensures you get the best talent from around the globe.
24-hour hiring
Our 24-hour hiring feature lets you find the right professional for your project quickly and easily.
Zero additional Training
We provide all the training you need, so you won't have to worry about additional expenses.
Data security assured
All our services come with a data security promise, so you can rest assured that your information is safe and secure.
Refund policy with no inquiries
If you're unsatisfied with the results, we guarantee a full refund without questions.
Instant replacement
If you're unsatisfied for any reason, we provide an instant replacement. With Wishup, you can ensure your tasks are in good hands.
What Social Media Services Does Wishup Offer?


Manage multiple social media profiles
Our Virtual Assistants can help you manage your social media profiles, from Twitter to LinkedIn. They can handle tasks such as:
Setting up accounts
Creating content
Responding to messages
Scheduling posts
Managing advertising campaigns
Online research
Wishup Virtual Assistants can provide you with online research to help you make clever business decisions. Our services cover finding potential clients, gathering industry information, and tracking competitors' activities.
Follow-up with audiences
Wishup Virtual Assistants can help you stay in touch with your audience by building relationships. It also includes responding to inquiries. They can monitor conversations and analyze customer feedback to best engage with your target market.
Schedule and post content
Wishup Virtual Assistants can help you save time and stay organized by scheduling content to be published at specific times. They can also ensure that all posts are optimized for each platform. This includes visuals and hashtags. They will provide post-publication analytics to measure the effectiveness of your campaigns.
Influencer outreach
They help you establish relationships with influencers in your field by finding relevant contacts. This can help you expand your reach and attract new customers.
Review the metrics for each social media platform
We can help you examine the metrics for each social media platform to understand your audience better. The assistants can review follower growth, engagement rates, reach, impressions, and more metrics. This type of analysis can better understand which platforms are performing best for your business.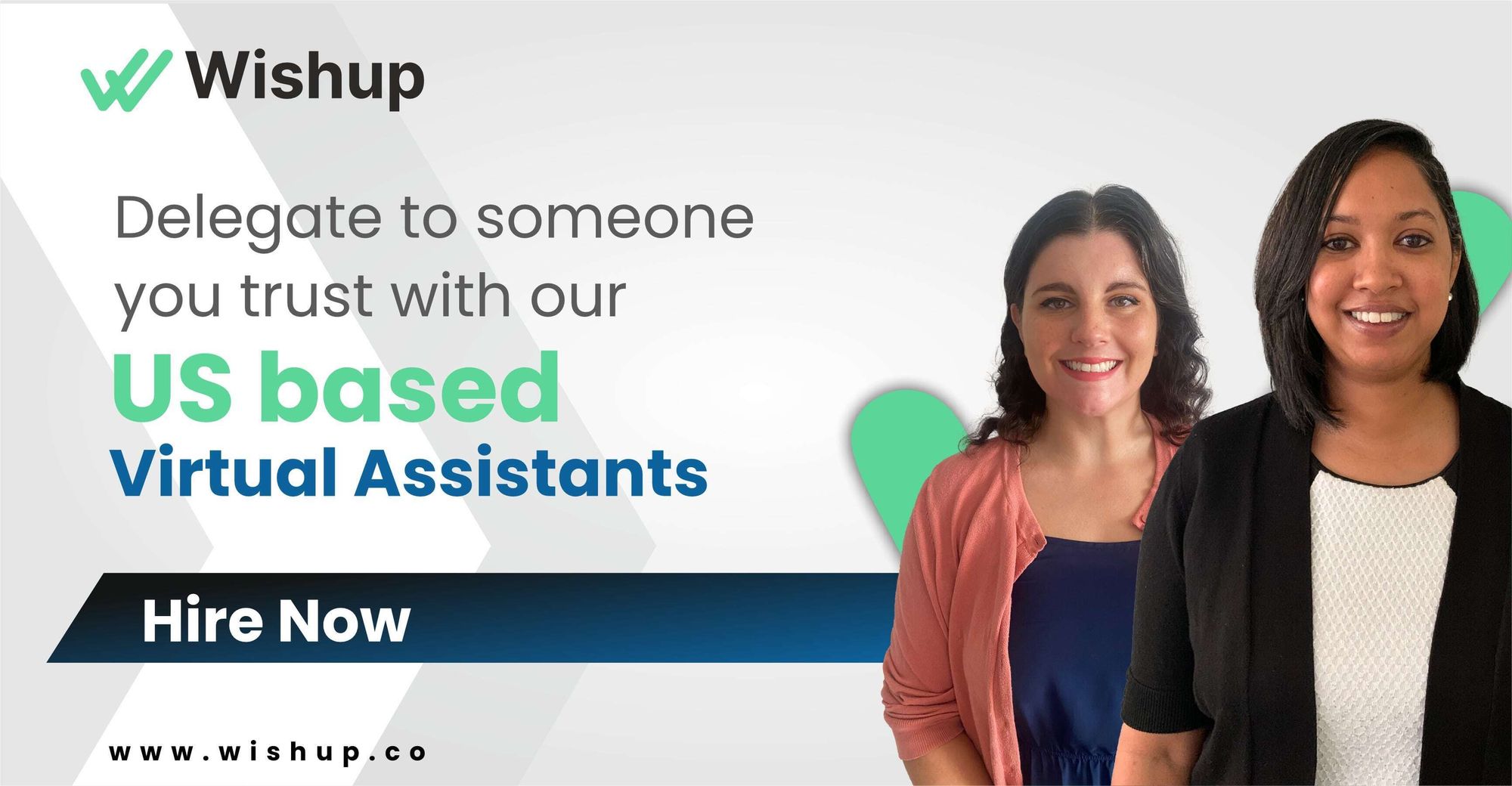 Conclusion
Nowadays, the need for social media management drives the demand for social media assistants. Businesses must have access to expert knowledge to remain competitive in the market. With our social media specialist job description, hope you got the idea. At virtual assistant companies like Wishup, we offer virtual assistant services in various categories to help businesses make informed decisions based on their financial data.
Wishup's combination of experience, dedication, and cost savings makes it the most efficient choice when searching for the best assistant.
So take advantage of Wishup's cost-effective tech solutions. Schedule a free consultation with Wishup or mail us at [email protected] – and hire a virtual assistant today! Let this innovative technology revolutionize the way you manage your social media presence.
Social Media Assistant Job Description FAQs

What are the top skills of a social media assistant?
A successful social media assistant must be tech-savvy, organized, and creative. They should have excellent written communication skills and be able to manage multiple tasks at once.
What are the responsibilities and duties of a social media assistant?
The responsibilities of a social media assistant include managing the company's presence on various social media platforms. This includes creating content (such as blog posts, tweets, Instagram stories, etc.) that align with the company's branding and message.
What tools should a social media assistant know?
Any social media assistant worth their salt should be familiar with various tools. These include essential ones like Social Media Scheduling and Video Scheduling. It also includes creative aids such as Post Inspiration and the Social Media Graphics Editor. Other must-know resources are Link Shortener, Snapshot Generator, MyList.bio., Snippets and Posts Drafts - these will help ensure success in digital marketing!