5 Advantages of Hiring a Remote Bookkeeper
Remote jobs are becoming more and more ubiquitous these days. As technology advances, remote work's future is seemingly bright. Today, you'll find that most work can be done through online platforms and the Internet. Gone are the days when employees needed to show up to their offices every morning from nine to five for work.

Bookkeeping is a tedious task that's needed in every business. Without it, businesses won't be able to see where their money is going and how much they're receiving. All in all, bookkeeping is an essential part of improving business growth.

However, hiring a remote bookkeeper can be difficult, like finding a good employee. We often struggle with finding good employees because they must fit with the company culture and demands and adapt to other employees. Many employees get fired or resign due to a bad fit or inability to meet demands.

Since bookkeeping is an essential part of a company, businesses must only hire the best staff for their bookkeeping needs. In this article, we'll talk about virtual or remote bookkeepers and five reasons why you should be hiring them today.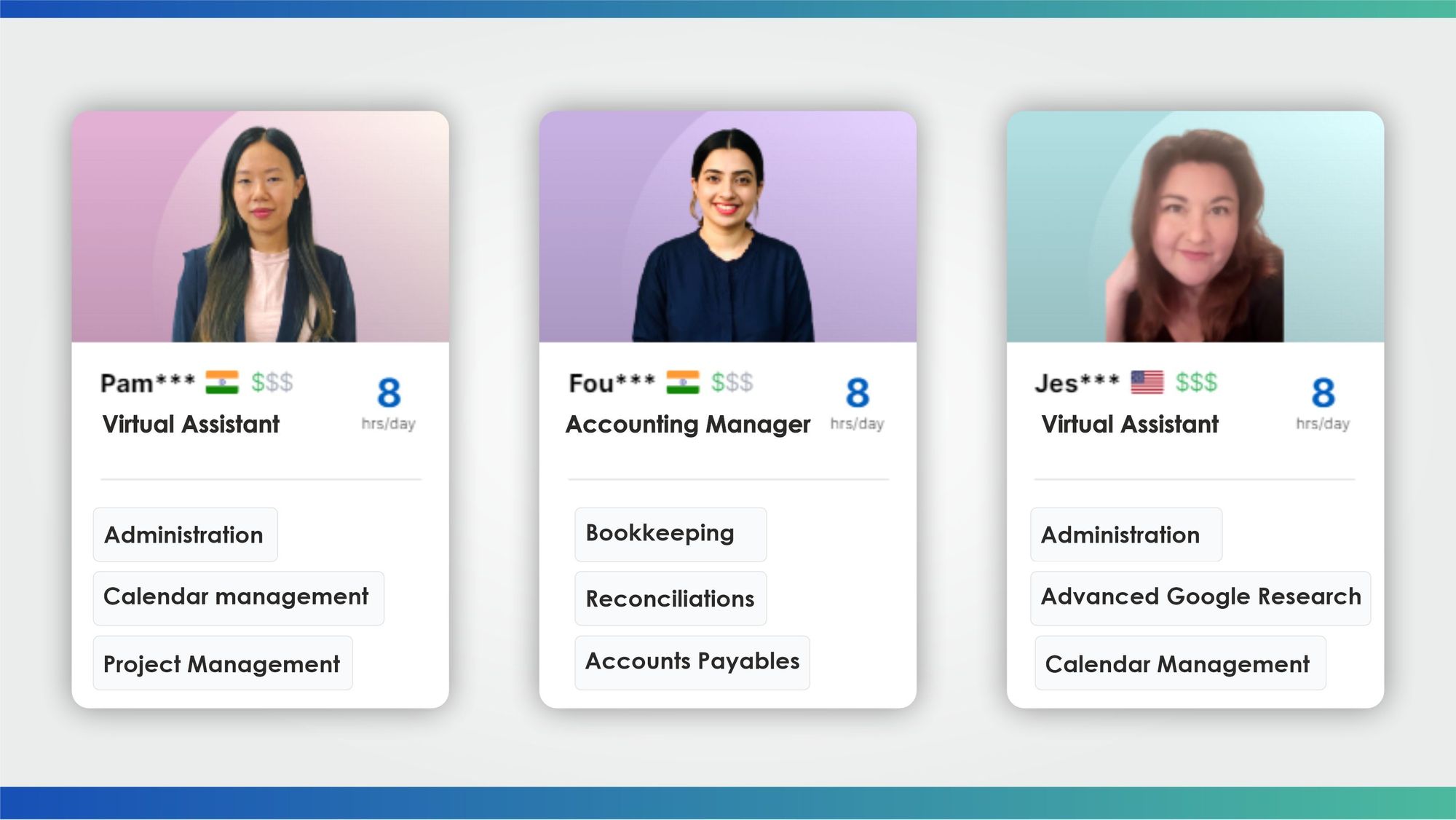 Bookkeeping is a relatively conservative job. It means keeping records of the financial transactions of a business. Ten years ago, it required a person to sit at a desk, go through papers, and input that data into a computer. These days, paperwork can be done online without visiting offices or dealing with people in real life.

Virtual bookkeeping assistant or remote bookkeeping is still keeping records of financial transactions of a business, but it is done remotely. A virtual bookkeeper or an accountant works with clients with the help of accounting software. This way, they can do business with clients remotely.

A virtual bookkeeper's job is relatively simple in theory. They must keep track of a business's daily transactions. That includes money that comes in from sales and purchases. It also includes money that goes out through expenses, payroll, and taxes.

Remote bookkeepers are individuals who are responsible for all of the business's financial accounts. They are also responsible for the accounts payable and receivables in the company. Remote bookkeepers can work independently as individual contractors or freelancers. They can also work in a department based on how big the company they are working for is.

Online bookkeeping service works just like how usual bookkeeping and remote jobs do. For example, a business usually gives the remote bookkeeper access to financial information such as financial statements and online bookkeeping software. Then, the virtual bookkeeper must take all the data they access and use it to create daily, monthly, and yearly entries. These reports will be shared with the clients and can only be accessed through secure folders.
Benefits of Virtual Bookkeepers
The difference between a bookkeeper and a remote bookkeeper is that the latter works remotely and can work from anywhere in the world. You won't need to worry about how many hours they work in an office and whether or not they are working as they are supposed to and knowing what documents to shred. Virtual bookkeepers might be one of the best investments a business can make.

Below, we expand on why virtual bookkeepers are worth hiring and the top five benefits of hiring them.
Save up on overhead costs
Overhead costs of operating costs can take a toll on a business. These costs usually mean the expenses it takes to create a product or service. These costs include rent, water, gas, utilities, internet, and even phone service.

When hiring a new employee, you must set up certain things in an office, such as a desk, computer, and other tools. However, when you hire a remote bookkeeper, the only thing you need to purchase is probably online software and cloud space for files.

Hiring a remote bookkeeper means you won't need to provide an extra chair, desk, and new computer for the new hire— you'll save on overhead costs.
Give yourself time and space to focus on other tasks
When the burden of financial responsibility is free from your list of things to do, you can have more time and focus on doing other things. This might be a perfect time for you to work on other things, such as brainstorming new ideas, thinking of new systems, or tackling things on your agenda that you've been putting off.

Either way, when you make room for other things than bookkeeping, you can better focus on building your business and improving your brand. And no worries, you can always communicate well with your remote bookkeeper using team chat apps.
Get a new perspective.
You could be a master at bookkeeping, or you could be less experienced. Having a remote bookkeeper will undoubtedly offer you a new perspective on things financially. You might have missed a few things from the financial reports. By having a remote bookkeeper, the chances of finances being neglected will be decreased.

A virtual bookkeeping assistant will keep all your finances on track, and they can even offer you some advice if you need it.
Remote bookkeepers are efficient and convenient in the long run
Unlike an employee that works in your office from nine to five, remote bookkeepers are available 24/7. So, when you have a bookkeeping emergency, they'll be easy to contact and ready to help you whenever you need them. An in-house employee won't be able to help you whenever you need to, so remote bookkeepers are more convenient.

Remote bookkeepers are also more efficient since you won't need to cover overhead costs or train them. This makes them excellent long-term investments in the long run.
Remote bookkeepers can start immediately
There's a big chance that remote bookkeepers are already skilled. So, you don't need to train them or wait for them to start working. Hiring a bookkeeping assistant usually means they are ready to start working immediately.
Since more remote bookkeepers are already skilled, you won't need to worry about training or recruitment costs.
Final Words
Businesses are constantly on the lookout for better efficiency and workflow. But, most importantly, every business needs to keep its costs low and output high. So, finding ways to keep a business running as efficiently and effectively as possible is necessary.

Businesses can run efficiently without neglecting their financial responsibilities thanks to remote bookkeeping. A remote bookkeeper might be your answer if you're looking to elevate your financial department.

Author Bio

Andre Oentoro is the founder of Breadnbeyond, an award winning explainer video company. He helps businesses increase conversion rates, close more sales, and get positive ROI from explainer videos (in that order).

Twitter: @breadnbeyond
Email: [email protected]
LinkedIn: Andre Oentoro