2023 Guide to 7 Best Accounting Software For Small Businesses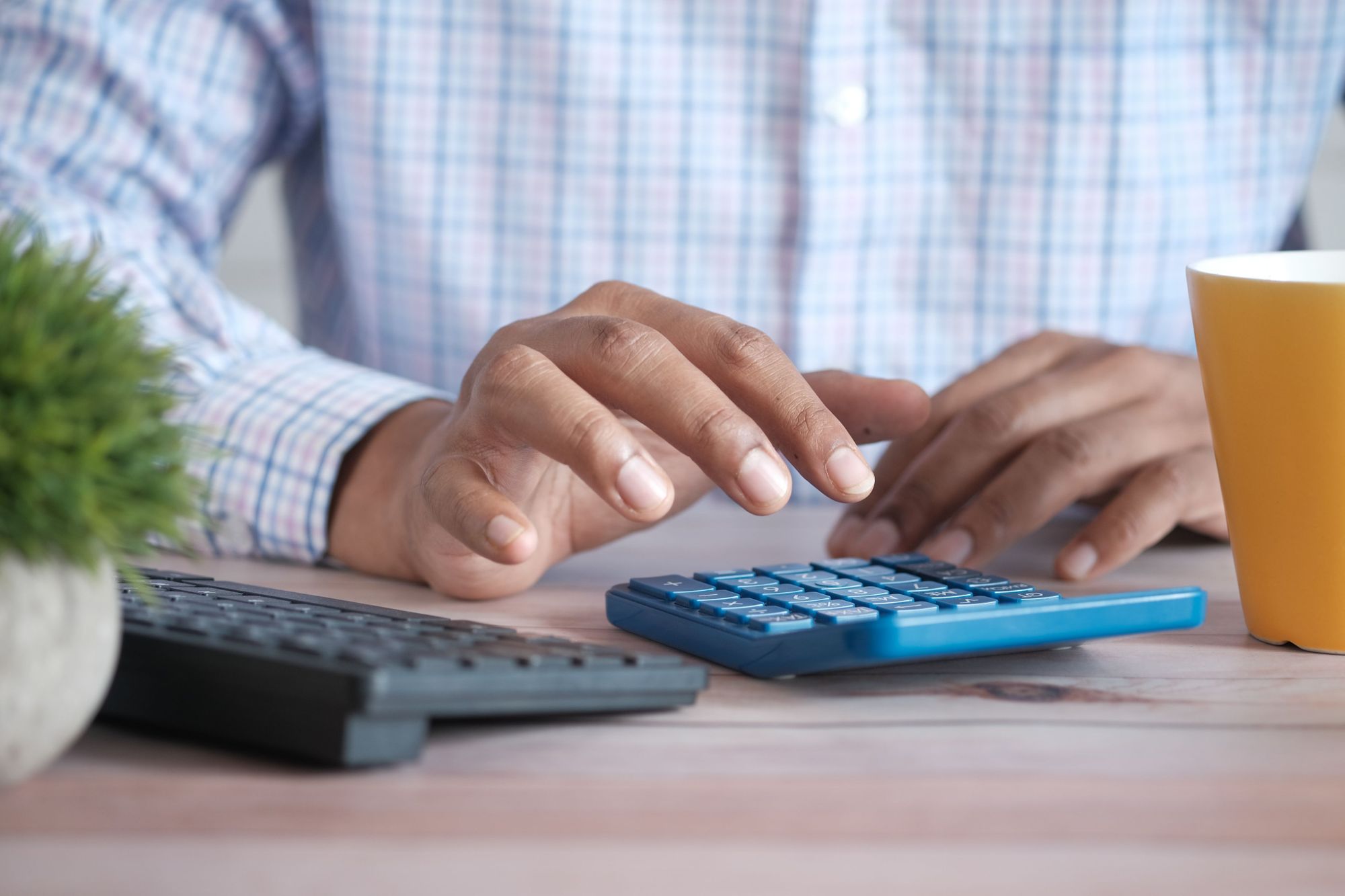 If you are a small business looking for the best accounting software, this is just the blog for you.

We are progressing to a world where working online has become more convenient than physical work. As a result, every job is getting its AI-generated replica. As a result, accounting and bookkeeping have grown from a job to a tool in the digital age. Accounting software is a tool that bookkeepers, accountants, and business owners use to handle accounting transactions and maintain track of finances.

Accounting software can do wonders for small businesses, as it is more efficient and makes minimum mistakes. Accounting software benefits small business owners by managing accounts receivable and payable, preparing for tax season, and gaining clear views of their revenue. According to statistics, 58% of businesses admitted to using accounting software to meet the needs of their clients. Apart from that, 70% of companies showed a strong ROI after using accounting software.

After researching various accounting and bookkeeping services, we have listed the best accounting tools suited for small businesses. Continue reading to learn about this software and the features they provide.

Top 8 Accounting and Bookkeeping Software Small Businesses

Zoho Corporation is a small business accounting software that allows you to keep track of your accounts, create invoices, work with your accountant in real-time, and more. Accounting software, human resource management software, inventory control, and customer relationship management (CRM) are the options.

Because it has strong accounting capabilities and automation for bank feeds, categorization, invoices, and more, Zoho Books is one of the best small business accounting software for automation. It also includes over 40 app connections, allowing you to use it with your existing software. Zoho Books is simple to set up and requires no accounting skills.

Features :
Invoicing
Automated tax calculations
Client Portal
Many exportable forms and sales tax reports
Sales orders
End-to-end encryption
Compare bank transactions
Tax compliance
Audit reports
Reports and schedules

Pricing: Following are the plans offered by Zoho Books.

Free-Zoho Books offers a free plan per user.
Basic-This subscription is at $5 per month for three users.
Standard-The standard program is for five users charging $40 per month.
Professional - At $60 per month, this plan includes ten users.


FreshBooks is an iPhone, Android, and iPad app that merges cloud-based accounting and invoice software. It's simple to use for small business owners with little or no accounting knowledge, has several features and functions, is competitively priced, and can be used anywhere.

Compared to other accounting software, FreshBooks allows users more invoicing customization. Its major purpose is to send, receive, print, and pay invoices, but it may also do basic bookkeeping for a company. Service-based firms can use this accounting software to submit proposals and invoices, track project time, and collect payments.

Features :
Multi-currency international billing
Time tracking browser extension
Automatic tax calculations
Tax integrations with apps
Payment reminders
Easy to integrate with other tools
Online credit card payments
Tax-friendly expense categories
Customizable recurring invoices

Pricing: Following are the plans offered by FreshBooks.

Lite - This plan charges $4.50 per month for five billable clients.
Plus - This plan charges $7.50 per month for fifty billable clients.
Premium - this plans charges $15 for unlimited billable clients

Xero is online accounting software for small and developing businesses. It's cloud-based, with Android and iOS apps available. It's known for its user-friendly interface, which works with various people, including team members, employees, and your accountant.

Xero is one of the best accounting software for small businesses since it has various key features such as a Hubdoc where you can capture bills, receipts, project tracking, and expenditures. It's ideal for small business accounting because of its two-step verification, which keeps your data safe, and its many plans, which cater to various business demands. If you run an online store, you can also integrate Xero with your e-commerce platform.

Features :
Invoices
Business data protection
Updated financial reports
Real-time cash position
Fast and easy bank reconciliation and integration
More than 450 app integrations
Create expense claims
Collaborate with staff or accountant

Pricing: Xero offers the following plans.

Free - Xero offers a 30-day free trial for unlimited users.
Early - This plan charges $12 per month for twenty invoices and five bills.
Growing - This plan costs $34 per month for unlimited invoices and bills.
Established - This plan charges $65 per month for all features.

Wave Accounting is an excellent small business accounting software and financial service provider. Wave's free features handle all of a freelancer's or service-based business' accounting needs, making it the top free software in our assessment.
It's cloud-based, simple to use, and even business owners with no accounting or bookkeeping background may use it. Wave backs up all of your data, and you can connect your bank accounts to sync your expenses from anywhere. It's a billing and accounting system with credit card processing and payroll services.

Features :
Multiple user system
Easy-to-read dashboard financials
Double-entry system
Income and expense tracking
Profit and loss statement reports and cashflow
Organized income and tax categories
Sales tax tracking

Pricing: Wave offers the following plans.

Free - Wave offers a free version of accounting, invoicing, and receipt scanning.
Credit Card Processing - It charges an additional 2.9% plus $0.30 for Visa, Discover, and Mastercard and 3.4% plus $0.30 for American Express.
Bank Payments (ACH) - This plan charges 1% per transaction with a minimum $1 fee.
Payroll - This plan charges $35 per month plus $6 per active employee and $6 per independent contractor.

QuickBooks is accounting software that was developed and marketed by Intuit. Its products are for small and medium-sized businesses, and over seven million of them use it. Most small business accounting experts use QuickBooks Online, and there are a variety of online training resources and forums where you may get aid when you need it.

All accounting functions are accessible from a single dashboard, making bookkeeping more fluid and efficient. Even if you don't have any accounting background, it's easy to use. It's also simple, inexpensive, and packed with tools and features for small business accounting. It maintains everything in one place and ensures that your company is tax-ready throughout the year. If you run an e-commerce business, you can also automate your accounting by integrating QuickBooks with your e-commerce platform.

Features :
Expense tracking
Financial institution integration
Receipt scanners
File quarterly and annual tax returns
Sales tax calculations, returns, and payments
Integrate taxes and expenses with an accountant
Track miles with GPS
Custom reports with cashflow tracking
Automate and sort transactions and expenses

Pricing: QuickBooks offers the following pricing plans.

Simple - This plan charges $12.50 per month.
Essential - This plan costs $25 per month.
Plus - This plan costs $40 per month.
Advanced - This plan charges $90 per month.

Sage Business Cloud Accounting is a multinational brand that provides small businesses with online accounting and business services.
It specializes in developing budgeting and accounting software for small businesses.
It's now cloud-based, and you may customize it to fit your sector, company size, and requirements.
Over three million businesses use it to link with particular accounting solutions.

It's a respected company providing software that doesn't require any accounting knowledge and is set up for several users, accounting software for small businesses with multiple users. Your accountant can view your books and use the program for no extra charge.

Features :
Payroll Management
Inventory control
Tax compliance
Create and send invoices
Accept and receive payments
Manage finances and cashflow
Forecast cash flow
Integrate with financial institutions and apps
Available on all devices

Pricing: Following are the plans offered by Sage.

Start - This plan costs $10 for entry-level accounting.
Accounting - This plan costs $25 for all the powerful accounting features.

Small businesses can use GoDaddy's accounting software. It includes capabilities to automate and organize your bookkeeping and accounting solutions, and it doesn't require any prior accounting experience. You may produce and send invoices automatically, accept online payments, and access company reports.

This accounting software integrates with Amazon, Etsy, eBay, PayPal, and other platforms. Although GoDaddy is for online merchants, it may fall short for small businesses looking for comprehensive accounting solutions like automation, tax forms, and payroll.

Features :
Online payments and processing
Recurring invoices
Create custom invoices and send them
Track sales and expenses
Integrate with online retailers
View reports including profits and loss

Pricing - GoDaddy offers the following plans.

Get Paid - This plan charges $4.99 per month.
Essentials - This plan charges $9.99 per month.
Premium - This plan costs $14.99 per month.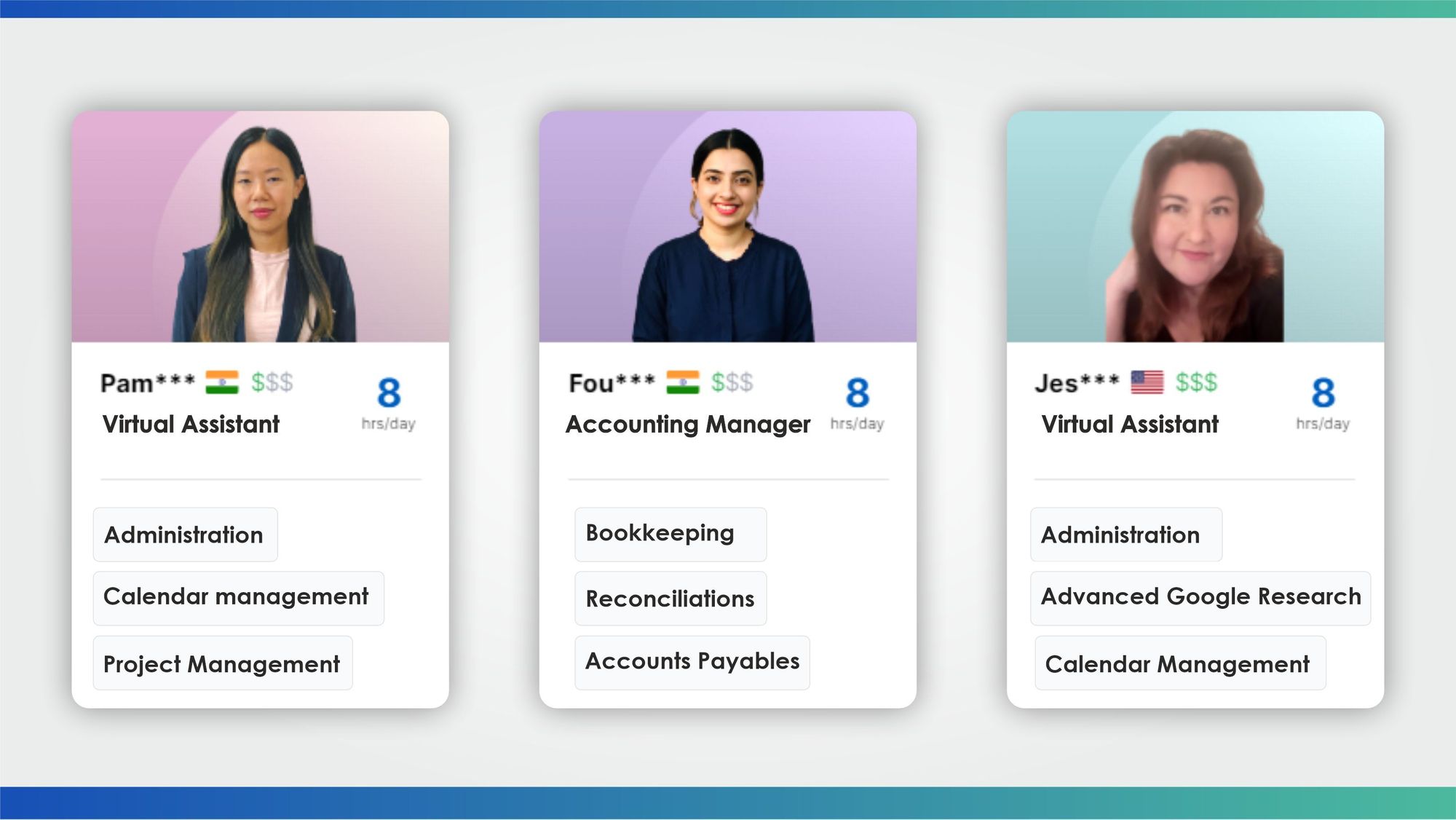 What Are Accounting Software For Small Businesses?

Small business accounting software is accounting software designed only for small enterprises.
They can use it in place of or beside an accountant to help you record and report your small business's financial transactions.
It allows you to keep track of your income and expenses, as well as store receipts and important financial papers.
It also assists you in staying in compliance with tax laws and preparing tax returns.

What Can Account Software Do For Small Businesses?

Source: Canva

All small firms should use accounting software in today's more mobile world rather than paper or a spreadsheet. Accounting software is not only more accurate, but it also aids in the proper setup of double entries. Accounting software allows customers to integrate their corporate bank accounts and credit cards with the software, which cuts down on data entry time. Transactions will flow into the accounting software once they have synced it, where they can be stored in various accounts.

Accounting software for small enterprises aids in the management and tracking of funds. It also has automated capabilities for organizing receipts, reconciling data, and interfacing with your financial institution, so you don't have to worry about your company account being balanced or adding the numbers correctly.

While most accounting software is simple to use, a basic understanding of accounting principles is required to create accurate financial reports.
As a result, many businesses use bookkeepers or accountants to keep track of their records or examine them.
Businesses can access their records at the same time as their bookkeeper or accountant with cloud-based online accounting software.  

Accounting software for small businesses has the following basic features:
Invoicing
Syncing your bank and credit cards
Accounts payable
Receivable balances
Preparation of basic financial accounts, such as profit-and-loss statements, balance sheets, and cash flow statements
Customers' payments are collected online.
Accountants and tax professionals have access to the system.

How Do Accounting Softwares For Small Businesses Work?

Transactions will show in a queue once a business' bank accounts and credit cards are linked with the accounting software, and we can sort them into the categories listed on the chart of accounts. After selecting the category, transactions populate the financial accounts of the company. In seconds, business managers may analyze profitability, compare revenue and costs, check bank and loan balances, and expect tax liabilities by running a financial report. Having instant access to this financial data empowers business leaders to make critical decisions.

Many accounting programs also support third-party application integration. It could integrate a time tracking program with accounting software to add labor to a client invoice in a service-based business.

Accounting Software Challenges Faced By Small Businesses


Source: Unsplash

Businesses are constantly seeking ways to increase cash flow, get paid faster, improve accuracy, gain actionable insights, and assure relevant and impactful reporting. You can overcome these obstacles with the correct technology, allowing you to focus on growing your business. No matter how renowned your accounting software is or how premium your subscription is; software applications have their limits. Here are some of the challenges faced while using accounting software.

With sharing and integrating financial information, using various databases to manage multi-company accounts may be a royal pain, taking far longer than it needs to. Besides being time-consuming, you lose visibility into company-wide accounts and live data, which can lead to erroneous or delayed decisions.

Unclear implementation costs
It's risky to switch to a new financial or ERP system.
Costs and timelines can vary when installing a new solution, and we frequently underestimate them. This can delay live schedules, clients may incur additional supply charges to complete the task, and revenue losses because of insufficient functionality and processes.

Companies that manage projects and bill for services may find it hard to track billable time and incremental hours. This eventually leads to misunderstandings and errors, resulting in late invoices, improper billing of projects, and a loss of cash.

While communicating with various departments in a company that uses multiple databases, the battle is genuine. Lack of integration between departments limits visibility and information sharing, resulting in erroneous judgments and a reduction in corporate efficiency.

The escalating cost of renewals
Besides the high initial expenses of software, much on-premises equipment and software require maintenance and upgrades.

Contracts and subscription billing
Manually calculating contract and subscription billing using worksheets and isolated databases may be a real pain, especially when unique customer pricing is considered.

You're probably wondering which tool would be ideal for your company after reading this. You will face challenges regardless of the software you use. Apart from the above-listed challenges, there will be many additional obstacles to face.

Is there a way out of it?

Of course. Just hire a virtual assistant.

Hire A Virtual Assistant For Accounting

While you focus on fulfilling your customer's needs, you must also take care of your office's accounting and bookkeeping functions. You can look for online bookkeeping services to oversee your accounting or bookkeeping needs if you are a small firm with limited workers to handle these responsibilities. Virtual accountants and bookkeepers are identical to in-house. They monitor your company's finances, remind you to pay bills, assist you with tax calculations, and help you manage money. A virtual assistant bookkeeper differs from another bookkeeper such that they operate remotely and only when you need them.

Benefits Of Hiring A Virtual Assistant Accountant

A growing firm must always have a stable inflow and outflow of cash. At Wishup we provide professional virtual assistants who can help grow your business. Here are some benefits you get after hiring virtual assistant accountants from Wishup :

Time-Saving - An accounting virtual assistant relieves you of the burden of repetitious accounting procedures, allowing you to focus on more important activities. You'll also have more free time, which will help you achieve a better work-life balance. Accounting virtual assistants are familiar with the most recent accounting systems, which allow them to work more quickly.

Increased Productivity - Getting someone with talent and years of expertise to do the work is an easy method to boost productivity. Most accounting virtual assistants have distinct skills and know-how to manage finances and accounting effectively. Wishup recruits and develops highly qualified accountants.

Improved Finances - The accounting virtual assistant will alert you to potential tax liabilities and other transactions. That's not all, though. They'll keep track of bills, invoices, credit cards, bank transactions, and other financial matters.

How To Hire A Accounting Virtual Assistant
Now that you understand how valuable accounting virtual assistants are, you must wonder how I can employ one? Wishup, one of the leading virtual assistant agencies, provides accounting virtual assistants who are trained for your organization.

Here's how you can hire an accounting virtual assistant in 3 easy steps :
First, make a list of the tasks you want to delegate to your virtual accountant.
Then write a detailed email containing all the specifications and responsibilities that your accountant should handle.
Finally, mail us at [email protected] to schedule a meeting.  

One of the most effective ways to recruit accounting virtual assistants is through virtual assistant firms. There are various benefits to hiring a virtual accounting assistant through Wishup. To begin, choose from a pool of qualified accountants. Accounting software and tools will no longer be a concern for you. Your virtual assistant will make certain that you receive the greatest services at the best possible pricing.

Wishup, for example, concentrates on personalized help through a streamlined onboarding process. However, you must identify which tasks to delegate to your virtual accounting assistant to get the best results.

Final Note

Source: Canva

Accounting and bookkeeping can be a real hassle if done in an unorganized manner. In reality, accounting and bookkeeping are the fundamental tasks that decide the growth and success of a business. Hence, assure that the services you choose give you the most profitable results.

At Wishup, we provide you with the most optimal solutions for any business-related queries. Email us today at [email protected] or visit our website Wishup.