How Painful Is Recruitment – And How To Combat The Challenges With Wishup?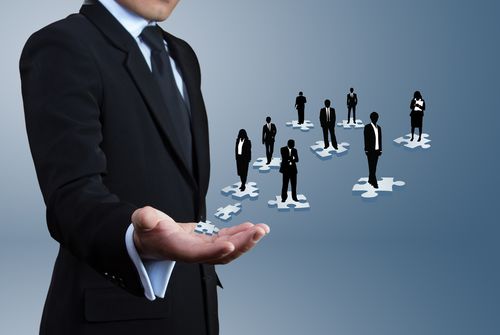 Hiring a good team in today's economic and business landscape is daunting.

About 4.5 million Americans left their jobs in November 2021 due to shifting employment trends and a transition toward remote work. The United States Department of Labor data quantifies a fundamental shift in how employees and employers value labor since the pandemic began.
Employees are now debating whether to stay at their current jobs or search for more promising prospects elsewhere, while employers are struggling to find employees with the right skills.

Recruitment teams, especially,  have been forced to transition into systemic changes accelerated by COVID-19, varying from the widespread use of video calls to a preference for remote working. As a result, employers have been forced to reconsider hiring styles, workplace facilities, and even the compensation & perks offered to prospective employees. Apart from these, there are several other challenges that hiring managers face while hiring their best employees.

This blog highlights these recruitment pains and how to move ahead in the hiring game beyond these challenges.

How Painful Is Recruitment – The Challenges
Choosing the right candidates

Image Source: Freepik

The primary challenge that recruitment consultants face in 2022 is candidate shortage. According to a National Federation of Independent Business study, 87% of HR professionals had "little to no eligible candidates" for the positions they were trying to fill.

Finding the ideal candidate who fits the position can be challenging and time-consuming. When searching through a pool of unqualified candidates, your options are limited due to a tight budget or geographical location. As a result, you often choose a candidate simply because they are the best fit at the time, regardless of whether or not they are the best overall.

In addition, because of the talent shortage, employers must compete for a smaller pool of quality candidates. This means they must differentiate themselves from the competition and make their company look the most appealing to applicants.

Passive talent is the new talent

LinkedIn estimates that only 30% of the global workforce are active job seekers, and the remaining 70% of the workforce comprises passive talent. This is because most people want to hear from recruiters when new positions become available, even if they are currently working elsewhere.

You won't find passive candidates browsing job boards or your careers page because they aren't actively looking for work. Instead, you must interact with them on social media, where they are most active.

That's because almost half of the professionals use social media to keep up with the businesses they work for. As a result, you would need to engage in extensive advertising and promotion on your social media platforms, which would be very time and resource-intensive.

Additionally, you will need to plan various recruiting events, including meetups, webinars, and hackathons, to invite potential applicants to attend and participate in them. You'd also have to work harder to persuade passive candidates to pick your company over your rivals.

The challenge of recruiting recruiters

Image Source: Freepik

Many employers are realizing that they require recruiters more than ever, especially those who fired their hiring teams when the pandemic struck. The demand for more recruiters has grown with the increase in hiring to accommodate that growth.

However, hiring a recruiter means higher remunerations. According to a study conducted by Recruiter.com and Revelio Labs, salaries for recruiters have risen, particularly in competitive industries such as technology, finance, and healthcare.

When multiple positions need to be filled, or an employer enters an exclusive agreement with an agency, some agencies and third-party recruiters may package their services and charge fees (20 percent of base salary or even higher). While some recruiters charge a small upfront fee and serve as the employer's HR department to coordinate searches, others charge by the hour for searches.

Furthermore, using traditional recruitment services to hire ideal candidates implies minimalistic and out-of-date hiring practices and little to no pre-vetting of the candidates.

Many recruiters might struggle to understand technical job specifications and explain them to passive candidates. When trying to entice passive candidates for niche tech jobs, they may lack the technical know-how of the job, making it difficult to spike their interest in the role.

Hiring is a time-consuming process

Hiring managers want to fill positions as soon as possible because unfilled positions cost money and cause operations to stall. However, depending on your industry, the hiring process could take several months, frustrating for recruiters. The most recent SHRM survey reveals that the typical time to fill is 45 days.

Long interview processes and sluggish background checks can make candidates impatient, making employers find it challenging to fill positions.

Additionally, candidates who require immediate financial support do not have the luxury of waiting for excessively distant start dates. If they perceive a delay in the selection, a candidate might feel pressured to accept a position with your company's rival, even if the job you offer is their dream job.

Furthermore, a candidate might take a month or a couple of months to join your company – depending on the previous company's notice period – which is a long time to fill a position.

Candidates drop out midway through the recruiting process, due to which the entire cycle needs to be repeated

As discussed earlier, today's candidates are too picky and impatient to wait through the lengthy recruitment process. If you take too long to respond, you may have to say goodbye to a potential employee. In addition, finding, interviewing, and negotiating candidates can take time, and if a candidate leaves, the process starts over.

This means you'd have to sift through hundreds of applications, shortlist the best candidates, and repeat the interview process, wasting valuable time and resources.

Furthermore, the best candidates have many options, which means they are picky. Consequently, if they receive a better offer elsewhere, they may keep you hanging or decline the job offer.

As a result, recruiters and employers must always be on their toes to entice and retain potential candidates, as they will not choose to work with a company that has a poorly managed recruiting process.

Hiring or Firing – both are extremely hard and expensive with an in-house workforce

Image Source: Freepik

As an employer, you're responsible for providing your employees with numerous employee benefits, tools (desks or computers), training, and other costs that make in-house employees more expensive than the hourly charges you need to pay for an outsourced assistant.

Furthermore, due to the complexities of notice periods, high rehiring costs, and emotional ties to the employee, it can be challenging to fire an employee who isn't performing well. And when employees leave or are fired, you're left scrambling to find replacements.

Since there isn't enough time to find and train a new hire with just two weeks' notice, other team members must pick up the slack while the missing person is away. Moreover, the cost of onboarding new employees, including training, can be extremely high.

The Solution?
Using Virtual Assistance

Virtual Assistants are increasingly being recognized for the diverse skill sets they bring to a business and how they help small businesses grow. Furthermore, the recent emphasis on remote work, as well as the ease of access and affordability of cloud-based technology, has contributed to the popularity of virtual assistants, as they can work efficiently from anywhere in the world.

With no geographical restrictions and no longer being concerned about the overhead and other costs of hiring in-office staff, you can now access the talent you need to grow your business.

As your small business grows, you might also need to scale up your team quickly, which could be time-consuming and expensive if you employ the conventional approach of posting an ad, shortlisting candidates, holding interviews, and handling the paperwork. Virtual assistants, on the other hand, can be onboarded in less than a day.

You may hire a virtual assistant on a contract basis to provide expert administrative, artistic, or technical assistance for a fraction of the cost you would typically associate with an expert in that field.

And if you are looking for someone closer to home, US based virtual assistants have distinct advantages. These benefits include:

There are no time zone differences
They are fluent in your native language
US based virtual assistants have similar cultural backgrounds
They are more familiar with local communication formalities
They have their local networks
They possess creative and strategic thinking capabilities
They have an ownership mentality

Why Wishup?

Wishup is a platform that connects small businesses, entrepreneurs, and start-ups in the United States with pre-vetted and pre-screened US based virtual assistants and offshore virtual assistants.

Wishup provides business owners with virtual assistants capable of managing diverse tasks such as administrative and executive assistance, bookkeeping, inbox management, scheduling meetings, handling customer relations, recruitment, onboarding & training new employees, updating your e-commerce listings, coordinating e-commerce deliveries and finances, and making travel arrangements, among many other tasks.

How can Wishup US Virtual Assistants help your business overcome all the recruitment hurdles?

Image Source: Freepik

Zero recruitment costs

With Wishup, you can rest assured that not even a single penny is going out of your pockets in the hiring process. So you can relax as you only have to pay for the working hours of a virtual assistant.

You have to pay nothing, be it employee benefits like insurance, paid leaves, bonuses, or pre-hiring costs such as advertisements and promotions to attract and employ talent.

Top 1% of global talent

Wishup offers you virtual assistants selected from the top 1% of global talent. These are well-educated professionals specializing in over 200 skills and tasks. You only have to identify a competent person for the task without worrying about relocation, tax, and other issues.

In addition, hiring from a pool of global talent gives you access to a set of more diverse and qualified candidates, covering the diversity and inclusivity aspects of your business.

Immediate, 24-hour onboarding

The hassle of lengthy onboarding ends right here! With Wishup, hiring a qualified professional for administrative or general tasks is a few clicks away. Furthermore, onboarding begins in a day, helping you swiftly build a remote team of experts.

Seven-day trial and money-back guarantee

You can enjoy a free virtual assistance trial with Wishup virtual assistants and decide if it works for you and your business. This seven-day period will allow you to test your virtual assistant regarding your work principles and culture. If you do not like the virtual assistant, you will get your money back.

Read our blog: Free Virtual Assistant 7-Day Trial – How To Make The Most Of Your Wishup Virtual Assistant
No-questions-asked replacement policy

Wishup offers the fantastic benefit of having your virtual assistant instantly replaced if you are unsatisfied with your primary assistant or if they are unavailable due to an emergency, with zero questions. This is much easier than replacing an in-house employee, whom you will have to train again.

100% pre-vetted, pre-interviewed, and pre-trained by Wishup

All the virtual assistants from Wishup have been thoroughly screened, with multiple background checks and verifications. In addition, they are pre-interviewed and vetted, so you don't have to spend time on all those taxing interview steps or onboarding stages.
Your hiring hassles end right here with Wishup!

Recruiters face numerous difficulties, even in an excellent economy and a booming job market. The only business that survives and achieves long-term success in the industry is the one that overcomes these difficulties.

Outsourcing receives little attention when it comes to recruiting. Most businesses employ internal personnel and spend more money doing so.

However, today's hiring landscape is demanding, and outsourcing is the key. A virtual assistant for all your recurring yet essential tasks can help you save money and diversify and accelerate your business without any geographical or time-zone barriers.

Depending on your needs, our virtual assistant services provide the option of full or part-time US virtual assistants. Wishup makes it relatively simple to hire virtual assistants, and you can have one on board in under a day. To get started, simply email us at [email protected] or visit our website Wishup.co.