7 Best Fiverr Alternatives In 2023: Sites Like Fiverr For Businesses And Entrepreneurs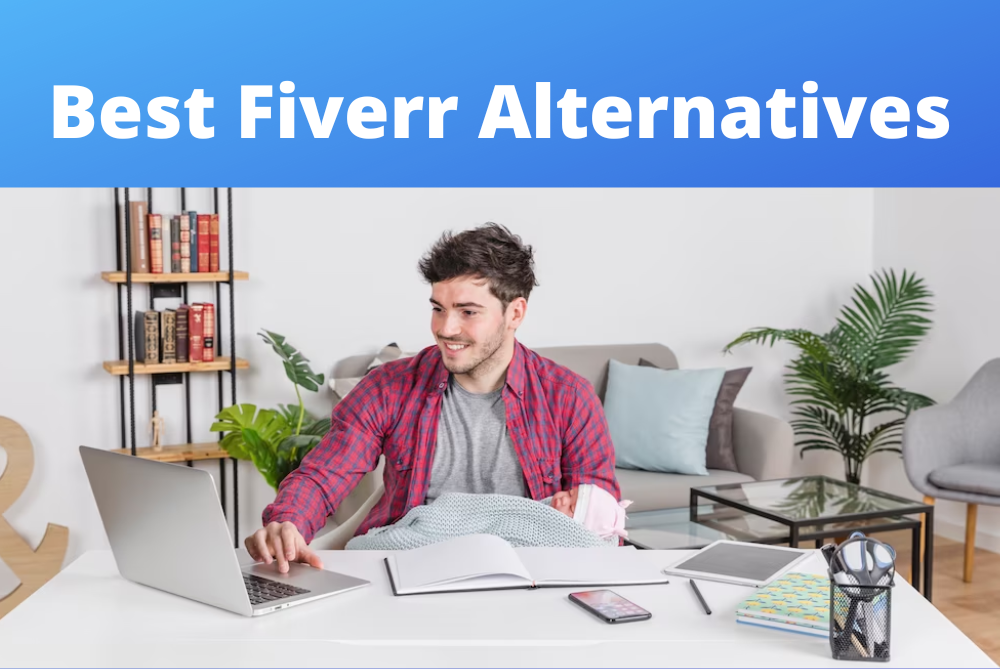 Unquestionably, Fiverr is one of the best online marketplaces for independent contractors. It's freelance services have gained popularity over time and is a trusted source in the world of freelancing websites like fiverr.

Fiverr connects businesses with independent contractors who offer everything from graphic design and web development to video editing. Because of its sizable, vibrant community and affordable work, Fiverr is used by companies and independent contractors.

However, no solution can be "one size fits all!"

Imagine you and your company do not benefit from the Fiverr freelance marketplace. Many different fiverr alternatives are available, including more specialized platforms offering greater security, better quality, and flexibility. Which freelance platform is best for you entirely depends on your needs and preferences.

Let's get to know all these sites like fiverr. But first, let's understand how Fiverr works.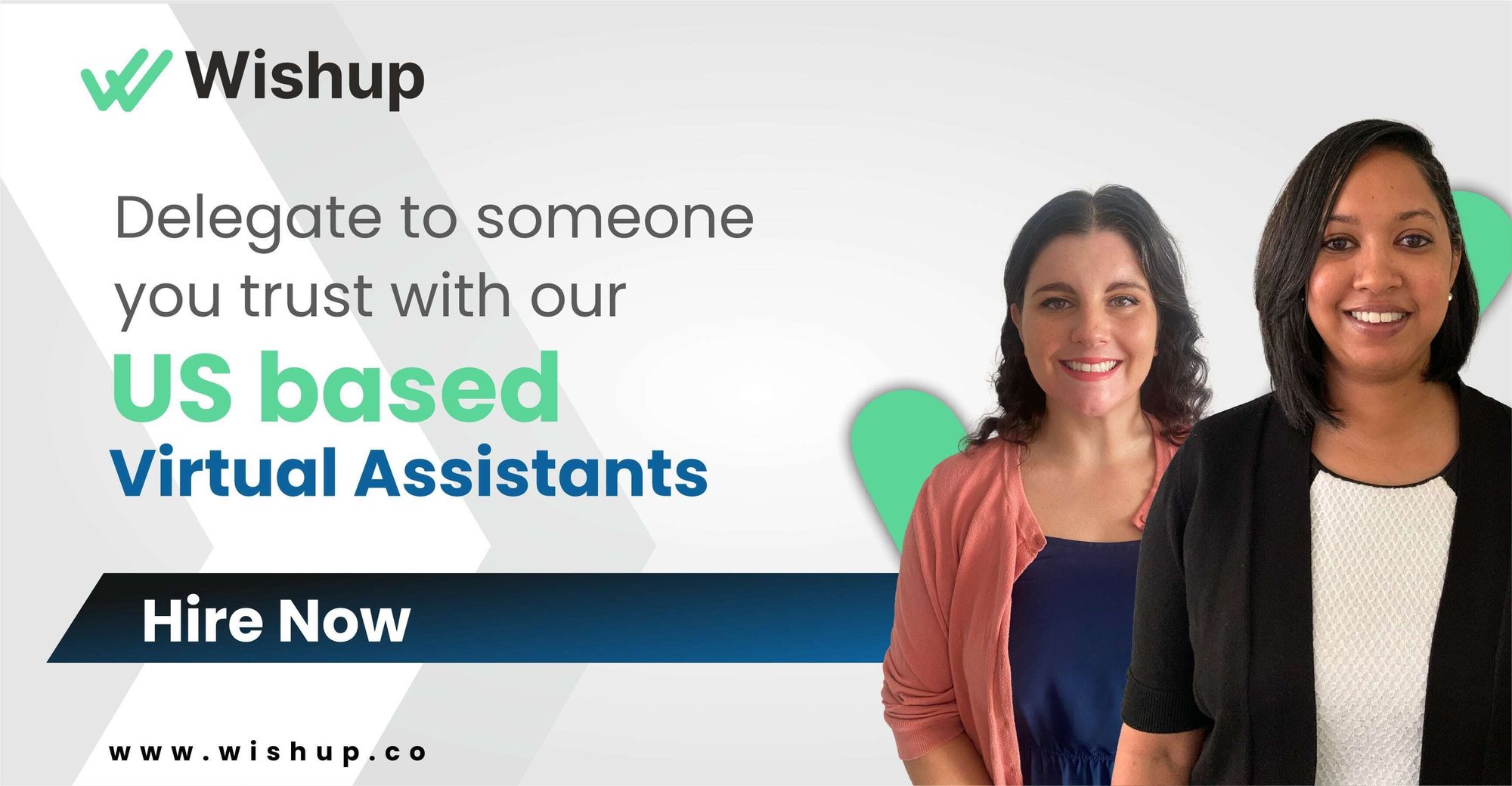 How Fiverr operates?

Online freelance website, Fiverr, connects customers with low-cost talented freelancer from around the globe.

Fiverr's business model aims to simplify hiring or being hired as a freelancer. The online marketplace eliminates the need for hiring, firing, and HR departments. Smaller companies can handle tasks more on a case-by-case basis, and independent contractors can sell their services to any business anytime.

Customers can pay for Gigs—any digital service in multiple job categories—on Fiverr in advance. Gigs can include anything from voiceover work to WordPress design, graphic design,  writing services, transcriptions, NFT artwork, and Twitch graphics.

Orders are typically fulfilled in one or two days, but the seller determines the delivery window, which may be longer if the seller is backlogged with orders. The seller will be paid 80% of the total amount when your order is successfully fulfilled. So, for instance, a $5 gig means the freelancer will get $4 to complete the order.

Why go with the other best fiverr alternatives?
Clients may be let down when ordering and paying for freelance talent from partially inactive profiles that have yet to be removed from the site because almost three million projects are posted online.
In addition, there are other fiverr alternatives where you can find professional freelancers who can provide better quality services at lower costs, depending on your budget.
Listed below are the reasons why you can go for fiverr alternatives:
Better Deals:
There are many sites like Fiverr that you can use as a work market to negotiate better terms with a skilled freelancer.
Long-Term Fix:
Fiverr is a freelance gig-based marketplace, so hiring freelancers for every new project is the way out. However, on other sites like fiverr (Wishup), where the company and your virtual assistant both want to help you grow your business, you can keep dependable, lasting relationships with your virtual assistant.
Furthermore, one executive virtual assistant can help you with a variety of tasks.
Better Vetting Process:
Other fiverr alternatives have a much more thorough application process for accepting freelancers, such as having specific knowledge and experience. In contrast, Fiverr is much more welcoming and accommodating to anyone looking to sign up for the freelance platform and offer their services.
Choose Someone From Your Niche:
Many fiverr alternatives outsource services for particular markets, ensuring you receive the highest level of service possible for the jobs you want to complete.
Extensive Freelancer Pool:
These fiverr alternatives also provide many profiles to choose from and home jobs to post. In addition, you can select services based on quality and business requirements.

Best websites like Fiverr

It can get daunting to sift through so many fiverr alternatives online and choose the one that works the best for you. Therefore, we have compiled a comprehensive list of all the Fiverr competitors to help you choose the best!

Wishup (Best fiverr alternative for long-term assistance and extensive range of tasks)

Hiring a VA is straightforward if you know which company offers the best virtual assistant services.
Even better, there is one that can meet all of your business needs – Wishup!
Wishup is a platform that provides virtual assistant services to startups, small businesses, and entrepreneurs to streamline and improve the efficiency of their business operations.
The virtual assistants are trained in over 200 skills. Besides executive and administrative virtual assistants, it offers virtual bookkeepers and software developers.
In less than a day, Wishup can assist you in setting up your remote team. After rigorous testing, it hires only the top 1% of candidates. To ensure that the VAs meet client expectations, a committed task force actively supports them.

Pros and Cons

Pros
Onboarding happens in less than a day
You get the top 1% of applicants globally
Wishup assigns a Dedicated Account Manager to help you throughout the hiring process.
The company offers thoroughly vetted and screened professionals
There are zero costs for hiring
You get a 7-day trial period with a 100% money-back guarantee
The VAs have received in-house training in 70+ no-code tools and 200+ skillsets
You have the option to choose from both Indian and US based virtual assistants

Cons
The VAs are not available on weekends.

How to hire from Wishup?

When using Wishup, the hiring procedure is simple. Furthermore, because you can hire our customer service virtual assistant for as little as a few months or even weeks, it's also accessible to upscale or downscale your team as and when necessary.
A virtual assistant can be hired in three easy steps:
You must first schedule a free consultation with the Wishup experts.
Second, communicate your company's needs and goals to our team.
Third, wait for the experts to pair you with the profile that most closely matches your company's needs.
You can start working with virtual assistants in just 24 hours.

Who uses Wishup?

Wishup is a cutting-edge platform and a robust fiverr competitor that connects business owners with qualified assistants who operate remotely. Entrepreneurs, startups, and small businesses can use Wishup's full range of virtual assistant services, which include appointment setting, email and project management, data entry, customer support, accounting, and more.

Pricing

Wishup makes it simple for customers to choose a package that fits their budget by offering hourly pricing starting at just $10.

The monthly service package with 4 hours/day costs $999.
The monthly service package with 8 hours/day costs $1799.

99designs (Best fiverr alternative for graphic design)

99Designs is one of the best fiverr alternatives, offering global graphic design service for startups and small businesses. It employs a design contest marketplace approach and acts as a meeting place for a sizable community of business owners and designers.
Through the platform, designers can locate and contact people and organizations looking for top-notch designs, submit their work, establish connections with clients, and get paid for their efforts.
On the other hand, businesses have access to a pool of imaginative and talented people who can offer them various graphic and web designs, such as logos, websites, and business cards, that align with their needs, objectives, and brand.

Pros and Cons

Pros
There are countless web design categories for which you can order custom designs.
Utilizing the platform is simple.
Crowdsourcing and one-to-one projects can be used to find and hire freelance designers.
Businesses can stay within their budgets – thanks to several pricing tiers.
Bundle packs can be purchased for a reasonable cost.

Cons
Even though 99designs is less expensive than well-known designers or digital agencies, it is still quite expensive.
Only more expensive packages like Gold and Platinum offer expert designers.
Since 99designs bases its business model on crowdsourcing, some designers are forced to work for no pay.
You won't get a full range of services from 99designs.

How to hire from 99designs?

Businesses can order design work from 99designs in many different ways. You can search the designer community independently using filters for project type, industry, skill level, language proficiency, or custom keywords.
Alternatively, you could launch a design competition in which various designers submit concepts based on your creative brief, and you select your favorite. You can also ask for a free design consultation if you need clarification on what's best for you.

Who uses 99designs?

For countless industries, 99designs provides design inspiration and graphic designers. If your company needs design assistance, you can choose 99designs.

Pricing

There are four price points on 99designs. Individuals or smaller companies frequently use one-to-one designers or fixed-priced content packages. 99design Pro is designed for agencies. Prices vary depending on the type of campaign you run.

Prices do not include sales tax.

The following are the contest package prices:

The Bronze tier costs $299.
The Silver tier costs $499
The Gold tier costs $899
Lastly, the Platinum tier costs $1,299

A membership fee of $500 per year is charged for the Pro subscription. You then pay for either fixed-rate contest packages or negotiate with individual designers on top of the membership fee.

Upwork (Good fiverr alternative for freelance talent in IT and programming, engineering, graphics design, and digital marketing)

It is a merger of two websites once under the same ownership - oDesk and Elance. This freelance website has become one of the most well-known fiverr competitors, offering independent contractors with expertise in various fields, including IT and programming, engineering, graphics design, and digital marketing.
Currently, it ranks among the largest and most popular online marketplaces worldwide, and has more than 16 million freelancers.
Upwork's robust search engine with several filters makes it simple to find the ideal match and hire freelancers. There, users can adjust the scope of their search criteria. Additionally, Upwork takes proactive measures to stop fraudulent acts and transactions.

Pros and Cons

Pros
It's simple to find clients and freelance jobs.
The contract, billing, invoicing, and mediation are all handled by Upwork.
You can share files, collaborate, and even provide real-time feedback on work done.
The billing process is accurate and fair.

Cons
Upwork's commission fee is your responsibility.
Like any other online platform, fraud and scams are always a possibility.
On UpWork, quality freelancers of varying caliber can be found. Although you can narrow your searches and focus on specifics, the process can be difficult and time-consuming.

How to hire from Upwork?

Visit the "My Jobs" page.
View the job posting you want to apply for.
Find the agency or freelancer you want to hire.
Select the Hire Agency or Hire Freelancer button.
Send an offer
After clicking Hire Freelancer or Hire Agency, you can edit the offer to include the project title, description, and payment terms.

Who uses Upwork?

Individuals, businesses, and agencies can all use Upwork for multiple freelancers from different job categories. Small shops and large multinational corporations, including over a third of the Fortune 500, are among the enterprise clients. To access additional services and benefits, they all pay a subscription fee.

Pricing

The marketplace fee is 5%* of all payments you make to independent contractors for hourly and fixed-price work, Project Catalog projects, bonuses, and BYO agreements.
For instance, if your payment totals $100, Upwork will receive an additional $5.
A one-time per-contract initiation fee of up to $4.95 is additionally required for all new contracts.

Toptal ( Best professional services for designing, software development, and financial expertise)

There is a talent network – Toptal ( a website like Fiverr) for independent designers, developers, financial specialists, and other job categories. When a job needs to be done, the platform ensures that businesses get only the best.
Unlike fiverr, the experts that Toptal offers are among the top 3% in their specialized fields.
Toptal enables employers to quickly find the talent they need for a position, significantly simplifying their hiring process.
Toptal guarantees that businesses are using an affordable platform for hiring independent contractors. The freelancer they chose can work for them during a trial period, after which they can add them to their team.

Pros and Cons

Pros
The freelancers on Toptal go through a rigorous selection process.
Within one to three weeks, the platform assists businesses in finding the applicant who best fits the position.
Toptal employees guarantee they can work during the hiring company's regular business hours.

Cons
The cost of high quality is high. These excellent freelancers should cost around $1000 per day.
It covers a limited variety of freelance creative workers.
Before you create an account and apply your project details, there is little information about the talent pool.
A $500 refundable deposit is required which might make you consider Toptal alternatives.

How to hire from Toptal?

Toptal has a talent database that it narrows down based on your preferences.
After that, you speak with a Toptal hiring expert to review more details about your job.
They use this data to select the top two freelancers for the job based on pricing, availability, and skills.
Finally, you discuss the scope of your project with each freelancer.

Who uses Toptal?

Startups, companies, and organizations can use Toptal freelance services from a growing global network of top talent.

Pricing

Freelancers on Toptal determine their rates based on location, experience level, and skills. The following are the typical freelancers' Toptal hourly rates:

Developers: $90–$170 per hour
Designers: $80-$150 per hour
Finance experts: $90–$230 per hour
Project managers: $90–$150 per hour
Product managers: $90–$150 per hour

PeoplePerHour (Good for freelance services in multiple categories)


PeoplePerHour is a freelance marketplace that connects businesses with talent. It is ideal for small businesses, and human resource needs worldwide.
You can choose between a fixed fee and a per-hour rate, giving you budget flexibility. In addition, you can easily access tools for messaging, project tracking, and history, among other things, from the platform's attractive dashboard.
File sharing is available on PeoplePerHour, so you can exchange documents without leaving the website. Additionally, it offers escrow protection to ensure hired professionals complete the task. You'll also appreciate the platform's built-in project tracking and billing tools.

Pros and Cons

Pros
You have access to talent from everywhere in the market.
The marketplace improves the chances of finding the right match based on your needs at a small cost.
You only receive qualified applicants.
You can use the platform's dashboard to manage the entire hiring process.

Cons
Due to competition, there is less price flexibility for particular projects.
The platform commissions and fees are high.
For technical or financial problems, there is little to no customer support.
You may need to sort through many spam accounts.

How to hire from PeoplePerHour?

Look through Hourlies for offers with fixed prices that are available right away.
Create a project and let people find it!
View profiles and make direct contact with freelancers.

Who uses PeoplePerHour?

PeoplePerHour is an online freelance marketplace that helps businesses outsource specific projects to local freelancers when required. It connects freelancers with businesses or partners who require work done quickly and affordably.

Pricing

PeoplePerHour charges a service fee of £0.6 + 10% to buyers. For bank transfers, the buyer fees for Premium Programme participants are 0% (Gold members) and 2.5% (Silver members).

Guru (Best for Job Description Writing freelancers)

Guru.com is a platform where employers and independent contractors can collaborate on projects. In addition, an employer can access a directory and the portfolios of a large pool of independent freelance professionals thanks to the platform's global user base.
Platform users can list themselves as organizations or individuals providing services in more than eight categories. As a result, employers can quickly and carefully choose a freelancer or guru they believe is the best fit for a particular project.

Pros and Cons

Pros
Guru.com only levies a few cents per transaction to process payments on its system.
It has a simple yet complete dashboard for viewing and managing your projects on the website.
You can highlight your jobs to reach a more significant number of gurus.
The hiring procedure is straightforward.

Cons
It has ineffective management of job scammers.
Service fees can be pretty high.

How to hire from Guru?

Sign up to become a website member and verify your information quickly.
Post a job listing.
Receive quotes from freelancers in a matter of hours.
Look for freelancers.
Begin hiring.

Who uses Guru.com?

With its enterprise-level solution, Guru.com allows large businesses to manage various jobs and talents. This service tier simplifies the hiring and management of numerous gurus. Additionally, if a company enrolls in Guru's enterprise solution, a Guru.com representative will provide them with individualized service.

Pricing

You can find, employ, and manage freelancers on Guru for free. However, it charges a small handling fee of 2.9% for each invoice you pay.

Outsourcely (Good for long-term remote work)

This platform aims to link companies with talented freelancers everywhere.
Employers can browse the candidate database by filtering candidates based on the specific skills they are looking for in candidates. They can also post a job and get applications instead. Candidates can create an online profile and apply for various positions.
The candidates can be privately chatted with, live interviews can be conducted, and phone and email messaging are additional features. However, it charges the businesses a monthly subscription fee.

Pros and Cons

Pros
It is an excellent resource for locating remote workers everywhere.
The website offers a broad selection of job offerings.

Cons
Experienced independent contractors seek higher salaries.

How to hire from Outsourcely?

You can hire remote talent by posting jobs online, directly searching for talent matches based on skill requirements and level of expertise, or both.
Then, you interact with remote workers.
After thoroughly interviewing and clearly understanding expectations, pay rates, payment terms, and work schedule, you finally hire remote team for your venture.

Who uses Outsourcely?

Outsourcely focuses on a specific business model: startups with small, remote teams worldwide. You might feel out of place here if you're an organization, a small business, or just need temporary workers.
You might prefer this if you don't fit that model. With you in mind, Outsourcely provides a few unique features that enhance communication, such as live video and voice messaging.

Pricing

Each remote worker's profile includes a salary preference (in US dollars) field. Some remote workeSome independent contractors make less than $5 per hour, while others make more. The entry-level plan costs $19 monthly, while the most expensive plan costs $229.
Our Verdict

There are many things that Fiverr gets right. However, you're right to be wary, given that some expertly created logos cost hundreds or even thousands of dollars, while a seller on Fiverr charges only $5 for the same service.
You might hesitate to give them money because there is no safety net or rules. Therefore, knowing your options of sites like fiverr for hiring independent contractors is a good idea.
Thanks to all these sites like Fiverr, customers can choose from various international experts with various specialties and fields. Additionally, these sites like fiverr provide the best prices while maintaining the highest level of services.
If you compare all the services offered based on their prices, professionals, and service areas – the best alternative is Wishup. With affordable prices (starting at $10/hour), you can hire individuals selected from the top 1% of talent and maintain long-term relationships with these virtual assistants.
The services also cover a wide range – from bookkeeping and software development to general administrative tasks such as data entry and travel planning. To know more about Wishup's services, you can simply book a free consultation or mail at [email protected].

FAQs for best fiverr alternatives
Is Upwork better than fiverr?
When it comes to outsourcing high-caliber jobs, Upwork is preferable to Fiverr. The main distinction between Fiverr and Upwork is that Fiverr is better suited for shorter-term, straightforward projects, whereas Upwork is better for longer-term, more involved projects.

Which platform is best for beginners?
Beginners who are in need of hiring remote workers at just a fraction of the cost of full-time employee should use Wishup. PeoplePerHour is also a good option for hiring freelancers for short-term projects.

Is Fiverr worth it for business?
Fiverr is a good platform for freelancers and customers, but relying on your expertise is essential because low-priced gigs, even those with a 5-star rating, could damage your business.