Customer Service Virtual Assistant: Detailed Guide For 2023
Just like a good marriage, good customer service requires consistent efforts at nurturing trust. Given this enormous responsibility, customer service employees are particularly stressed at work. Keep the efficiency of your team going by enlivening it with a Virtual Customer Support Assistant.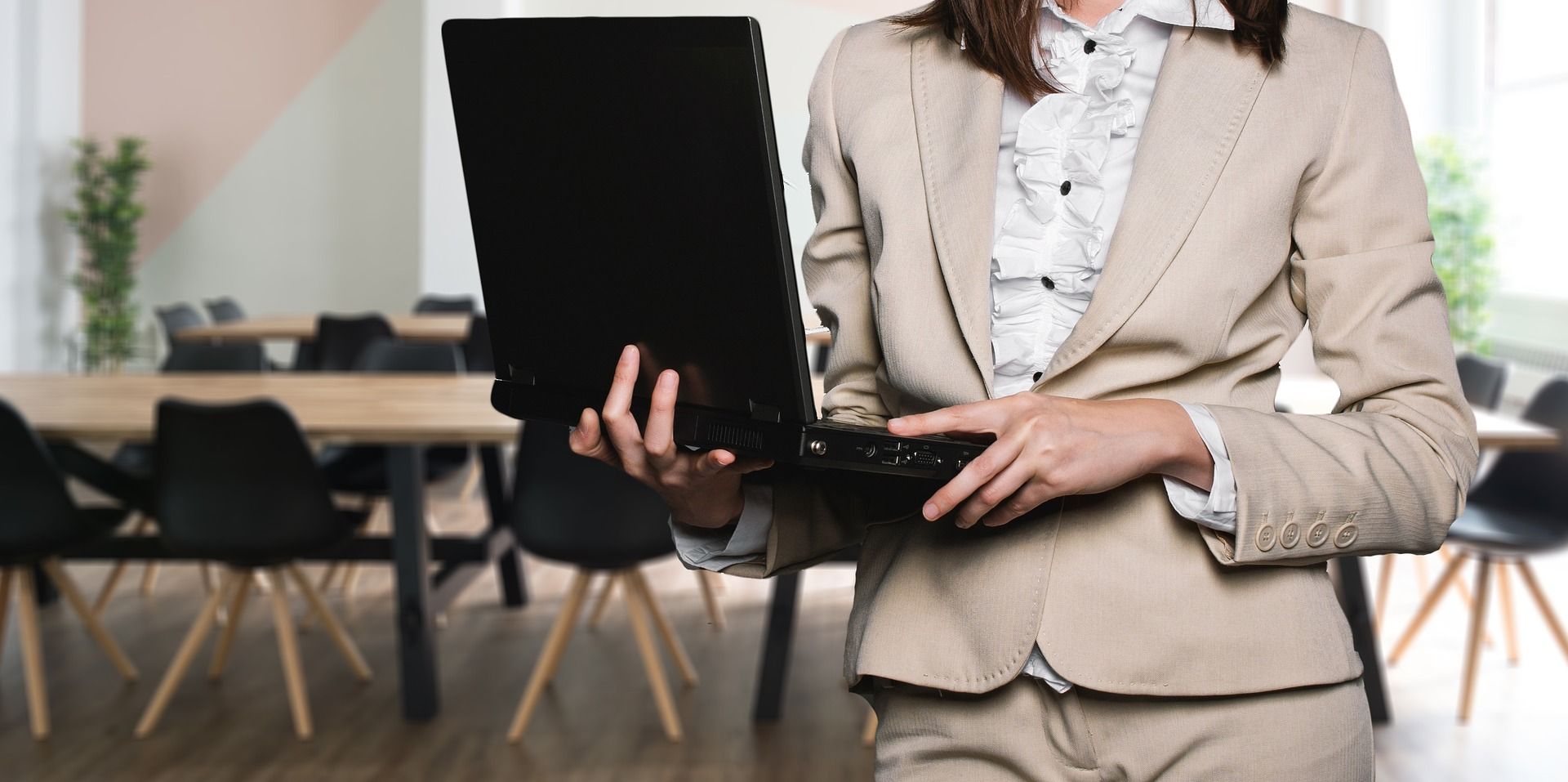 For any business, the customer is king. They have an important role in the success of a business. Happy customers remain loyal to your business. This will help you grow and boost profits.
Customer service involves numerous aspects. This involves offering high-quality products and after-sales assistance.
Businesses should offer a satisfying experience with every purchase.
Customers want a firm to solve their issues without delay. Having 24*7 customer service can give you an edge over competitors. This is where a customer service virtual assistant can help you.
An in-house customer service assistant can be costly. You will also need to use extra resources to maintain a team. This can affect business growth.
A customer service VA can offer your clients great service without much cost. They work remotely. You need not give them equipment, training, or resources.
A virtual assistant for customer service will be available 24*7 This will improve the happiness of customers. It can improve your company's image.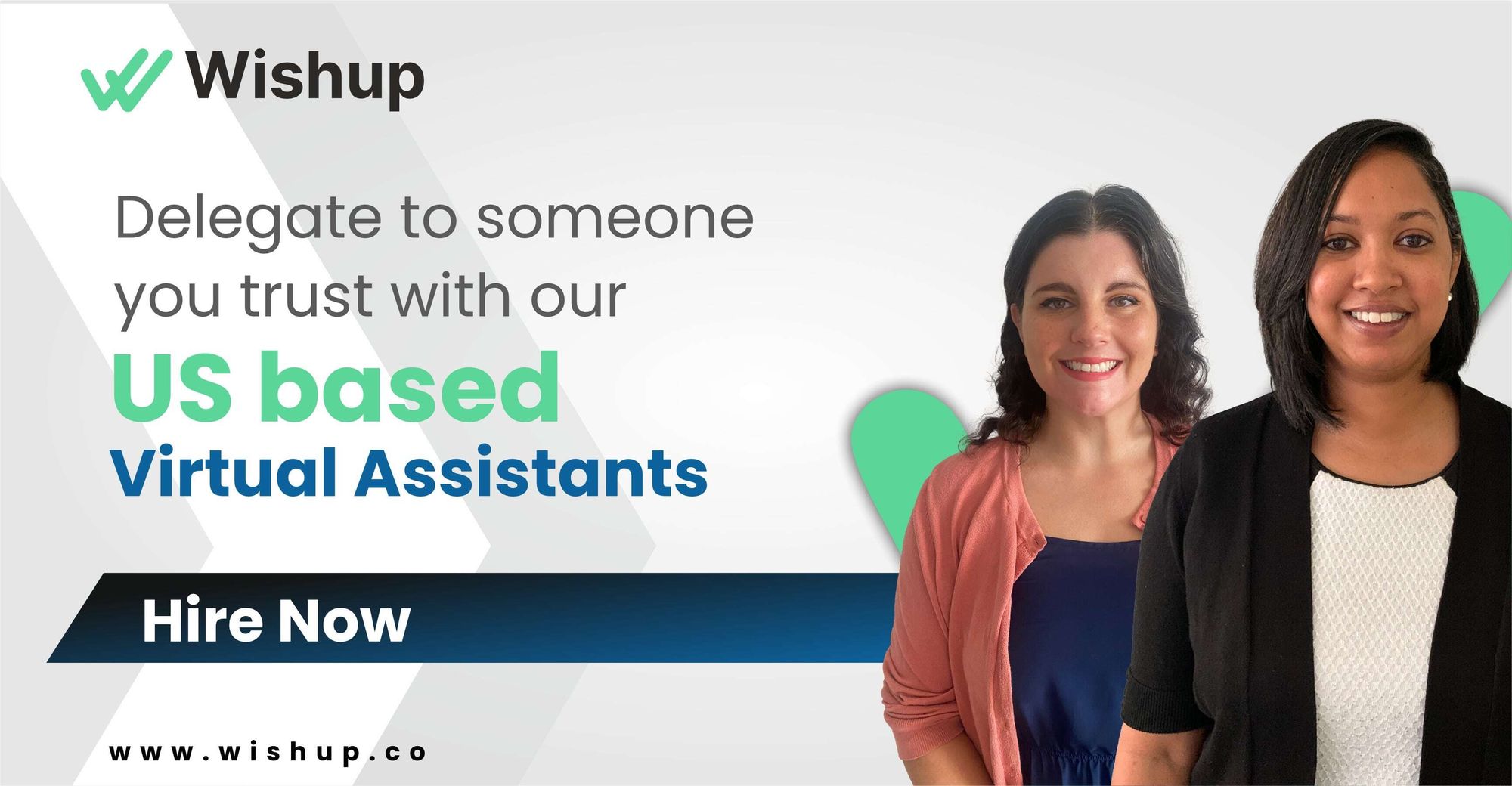 Who is a Customer Service Virtual Assistant?
A virtual assistant for customer service is someone who responds to complaints from clients. They help clients with orders and resolve their issues.
Customer service virtual assistants offer product details to customers. They handle messages and offer receptionist services. They take calls and provide chat support.
Virtual assistant customer service handles the workload of client managers. This will help managers to focus on other important tasks.
Why a Customer Service Virtual Assistant is important for business?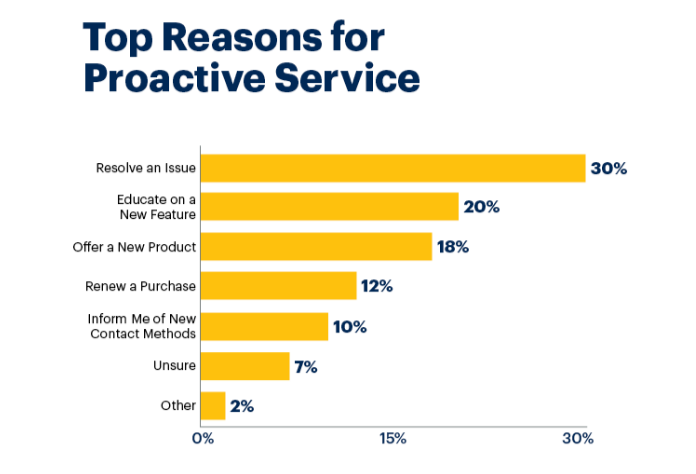 A customer service VA is important in every business. They can remotely handle all client questions. They are available 24*7. So, clients will get rapid responses.
Customer service VAs are familiar with the business landscape. They are skilled in modern technology and tools.
How Customer Service Virtual Assistants can improve customer experience?
A VA for customer service is a skilled professional. They have many years of experience in the field. They can give quick responses to customer questions.
Customer service VAs can handle large amounts of calls. They can work during busy seasons like holidays. They reduce customer wait times. This improves customer experience.
Professional behavior
Customer service VAs have a professional attitude. They can handle angry or upset clients with ease. They will not lose their cool in any situation.
Communication skills
A customer service virtual assistant has good communication skills. This includes written and oral communication. Many customer service VAs know multiple languages.
Providing apt responses
Customer service VAs can give the right responses to clients. They have years of industry experience. They know the answers a client expects.
Solution for queries
A virtual assistant outsourcing in customer service can offer solutions to common client issues. They can direct important issues to the right department.
They can answer client issues in different forms of communication. These include email, phone, and live chat.
Getting feedback
A customer service virtual assistant collect feedback from clients. They can create and send satisfaction surveys to clients.
Customer service VAs can analyze the surveys and make reports. This can help businesses understand the customer experience.
What are the tasks that can be delegated to a Customer Service Virtual Assistant?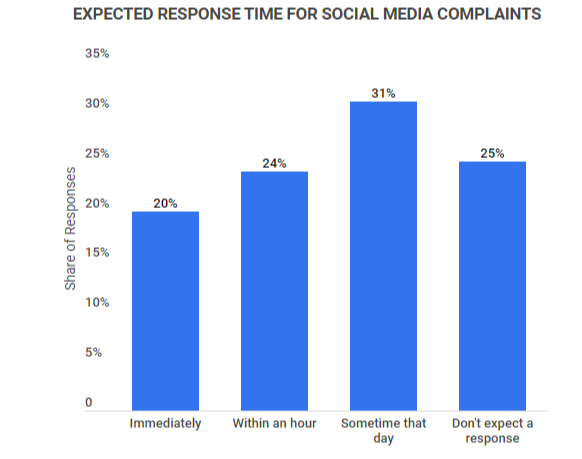 Customer service VAs can do a number of business tasks. These include administrative, customer service, and financial tasks. They can act as a point of contact between clients and the firm.
Customer service VAs assist businesses in improving their brand image.
Handling initial inquiries about a product/service
A virtual assistant for customer service can manage initial client inquiries about products. They can do this over the phone or live chat. They can direct clients to the right department for more details.
Telephone answering service
A VA for customer service can perform the duties of a receptionist. They can answer calls from clients. They can offer assistance and solutions to issues.
Managing client transactions, profiles, and accounts
A customer service VA can manage client accounts. They can handle issues in transactions and errors in accounts. They can help clients operate the account.
Shopping cart management
Clients can sometimes face difficulties with their carts. Customer service VAs can use the right tools to make order management easier for clients.
Maintaining the CRM
Customer service VAs can maintain and update client records. They can use CRM tools to analyze data. They can help businesses identify issues and correct them.
Processing orders placed offline or online
Customer service VAs can process online and offline client orders. They can keep track of the order during transit. They can answer client queries about the order status.
Generating invoices
Customer service VAs can generate invoices when clients make a purchase. They can report any price issues to the manager.
Processing payments
Customer service VAs can offer help with processing payments. They can resolve payment issues for clients.
Refunds processing
VAs can help clients process their refunds. They can answer client queries related to refunds.
Checking feedback from customers
Customer service VAs can collect feedback from clients. They can sort and analyze this feedback.
Keeping track of social media profiles
Customer service VAs can manage your social media handles. They can keep track of client messages. They can also answer client complaints.
What are the benefits of hiring a Customer Service Virtual Assistant?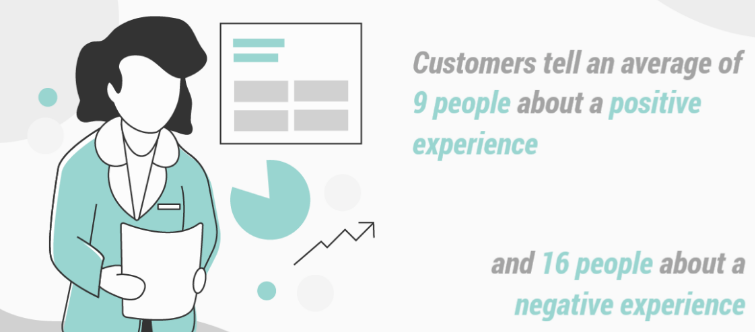 A business with bad customer service can fail miserably. Around 91% of clients will switch businesses after one poor customer service experience.
A good customer review can get you more clients. Hiring a virtual assistant customer service can help you improve customer service. This can boost business growth.
Reduce operational costs
Hiring full-time customer service assistants is costly. Businesses have to spend extra on equipment and office space.
A customer service VA can offer their services remotely. This reduces operational costs.
Save money on training
Customer service VAs are skilled professionals. They know how to handle clients smoothly. You do not need to spend money and time to train them.
No office expenses
Customer service VAs operate remotely. You don't need to create office space for them. They don't need office supplies and staff lunches.
Customer satisfaction skyrockets
A customer service virtual assistant can answer client queries politely. They can prioritize client calls based on the severity of the issue. This will improve client satisfaction.
Customer loyalty
Customer service VAs can give you free publicity. They can get you positive reviews and recommendations.
Clients happy with customer service will become loyal to you.
Bilingual support
Many customer service VAs are bilingual. You can attract international clients with their help.
Extend business hours
Hiring VAs from another time zone will help you extend business hours. You can get 24*7 customer service with VAs.
Branding
90% of Americans choose to do business with firms depending on their customer service. A VA offering good customer service can boost your brand image.
Consistency
A customer service VA can offer good service regularly. They can keep clients loyal to your firm.
Increase efficiency
Customer service VAs can do the daily repetitive tasks for you. You can analyze the data they collect. his will help you make wise business choices.
Focus on core responsibilities
A VA acts as a support for core activities. You can focus on key business areas with VAs handling customer service. This will increase growth and productivity.
Decrease employee workload
Businesses want employees to do everything in their power to satisfy clients. This can take up a lot of their time. Hiring customer service VAs can free up employee time.
Reduce pressure
Customer service VAs can reduce the stress on your staff. They can cover all mundane tasks. This will increase productivity.
Enhanced competitiveness
Good customer support creates value chains for your firm. This will give you an edge over competitors.
Allocate workforce elsewhere
Sometimes, businesses have to assign staff to other departments to cover emergencies. Customer service cannot be neglected during emergencies.
Hiring VAs will allow you to assign staff elsewhere.
Greater flexibility
You can include new members in the remote customer team easily. You can hire new customer service VAs when you need them.
In-depth knowledge
Customer service VAs are experts in their field. These professionals can handle all customer service tasks.
Work-life balance
Business owners have to handle many important tasks daily. Supervising customer service can be difficult for them. Hiring VAs will improve their work-life balance.
From where can you hire a Customer Service Virtual Assistant?
Businesses can hire customer service assistants from different platforms. You can hire in-house assistants offline. This involves a long hiring process.
Businesses can hire a VA from freelance platforms and VA agencies. This is cheaper and easier.
Freelancer platform
You can hire customer service VAs from freelance platforms. These include Upwork and Fiverr. But these VAs charge higher prices. They may not be available at all hours.
Virtual assistant agency
You can hire VAs from virtual assistant companies like Wishup. You will get skilled customer service VAs for reasonable prices, starting at just $999/month.
In-house Assistant
These assistants make around $39,070/year. You have to give benefits and paid leaves. You need to invest in office space and tools.
What are the best practices for training and managing a Customer Service Virtual Assistant?
Having a customer service VA is good for your business. You should know to train and manage them. This will increase their efficiency.
Incompetent VAs can cause business issues. These include incomplete tasks, unhappy customers, and loss of sales.
Set the right expectation
Have a clear knowledge of the areas you want to train the VAs. Have realistic training goals.
Provide enough training material
Provide your VAs with enough training materials. Include all tools you use in daily operations.
Communicate effectively
Communicate your expectations to the VA. Tell them the tasks you want them to do. Tell them how you want them to do these tasks.
What are the ongoing trends of a Customer Service Virtual Assistant?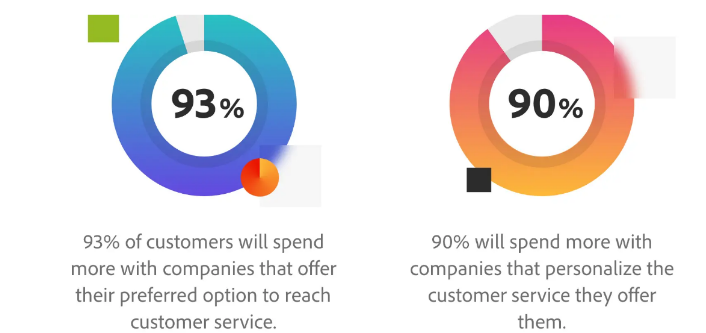 Remote work was an unfamiliar concept a few years back. But the COVID-19 pandemic forced many businesses to close physical offices. Employees used remote work to complete tasks during the pandemic.
Many also prefer freelancing. According to Statista, by 2027, 50.9 percent of the U.S. workforce will be freelancers.
The customer service landscape is now accepting remote work. Clients want prompt replies to their questions. Remote work allows assistants to answer client questions 24*7.
Wishup: The ultimate stop for all your Customer Service Virtual Assistant demands
Wishup is the ultimate customer service virtual assistant service platform. We help business owners connect with customer service VAs best for their needs.
Our VAs can help you with multiple business tasks. Our services are budget-friendly.
Budget-friendly solution
We offer VAs at fair prices. Businesses on a budget can hire customer service VAs from us.
Hassle-free onboarding
You can onboard our VAs within 24 hours. There are no hidden hassles.
Industry experts
Our VAs are experts in their fields. We train them in all the necessary tools and software. We perform strict verifications on them.
Customer satisfaction
Our VAs are experts in customer service. They will improve the customer experience of your business.
Data privacy
We have many systems in place to protect our client's data. Our VAs handle confidential data accordingly.
Immediate replacement policy
If you are unhappy with your customer service VA, we will replace them immediately. No questions asked!
7-Day risk-free trial with a money-back guarantee
You can always opt for our 7-day risk-free trial before entering into a long-term commitment.

Conclusion
Hiring a customer service VA is important for any business. A VA for customer service will keep your clients happy. This will boost your business growth.
Wishup is a great platform for hiring VAs. Our professional VAs will ensure to answer your customer questions 24*7. We will help you through the onboarding process. So, schedule a free consultation with us. You can also drop us an email at [email protected].
Customer Service Virtual Assistant Frequently Asked Questions
Is a virtual assistant the same as customer service?
Virtual assistants can handle a wide range of tasks, including customer service. Customer service associates specifically handle customer issues.
What skills do you need to be a virtual assistant for customer service?
A customer service VA should have good communication skills. They should be patient and use positive language. They should take responsibility and be attentive. Time management is also important.
Are BPO and virtual assistants the same?
BPO agents only make or pick up calls. VAs perform multiple tasks. This includes administrative, financial, and customer service tasks.