How to increase traffic to your website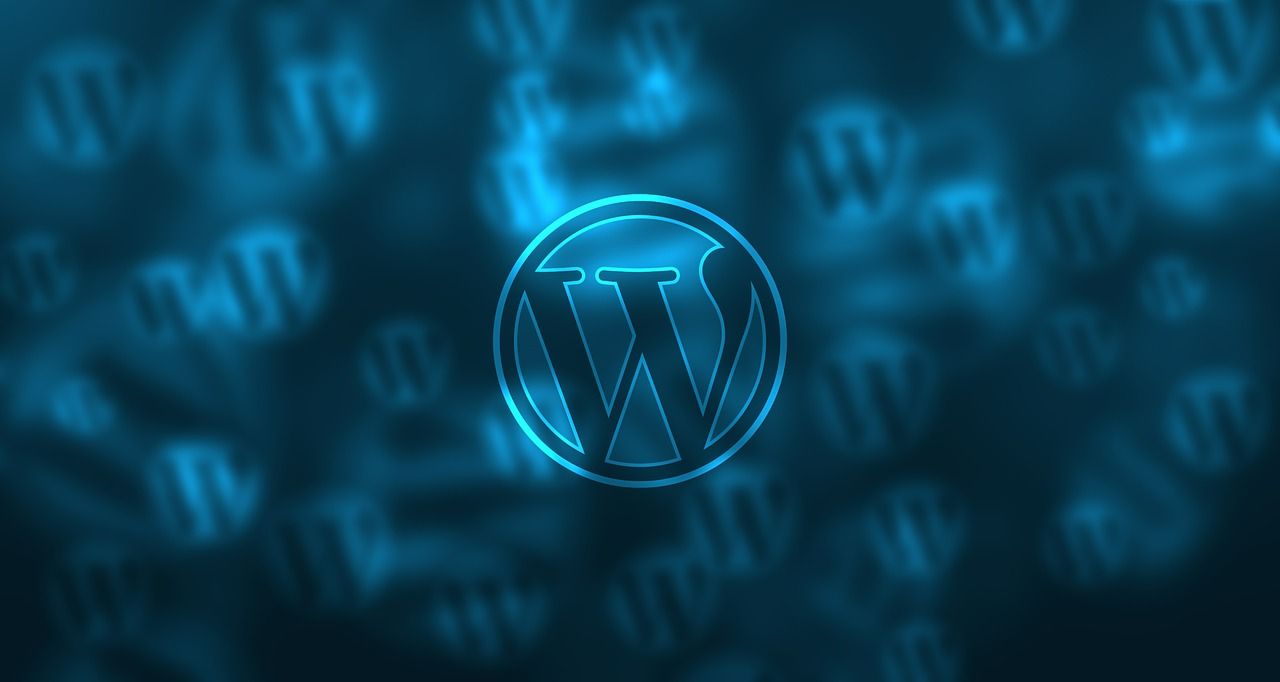 Do you write great content for your blog, but find that it has very few views?
Starting a blog has become easy with so many free online blogging platforms like WordPress, Weebly, etc., but viewers for your blog might seem challenging sometimes.
Blogging is no longer just about writing; you have to figure out how to distribute your blogs for maximum reach. Any writer who's ever published a blog has experienced the frustration of trying to grab more eyeballs.
How to get more website and blog traffic

Your content is well written, and you have some excellent points that you would like to share, but try as you might; those traffic numbers just don't seem to be getting higher. Though we'd all like it if readers just magically came to us, the reality is, it takes some work to build an audience.
But there's no need to worry; you don't need to be a marketing expert to learn how to promote your blog. You can easily increase traffic and gain more visitors by using some of the best-proven practices discussed in this article. But before we jump into that, let's try and understand why we need to receive the right kind of traffic.
Your goal should always be to generate relevant and targeted traffic – which is exactly what all of the tactics and strategies included in this guide will help you with. Once you have a clear idea of precisely what you want people to do with your blog, you can optimize your blog to improve its likelihood of monetizing well.
Minor tweaks are all that are needed to make a big difference. When used wisely, the strategies listed below can help have a significant impact on your content writing.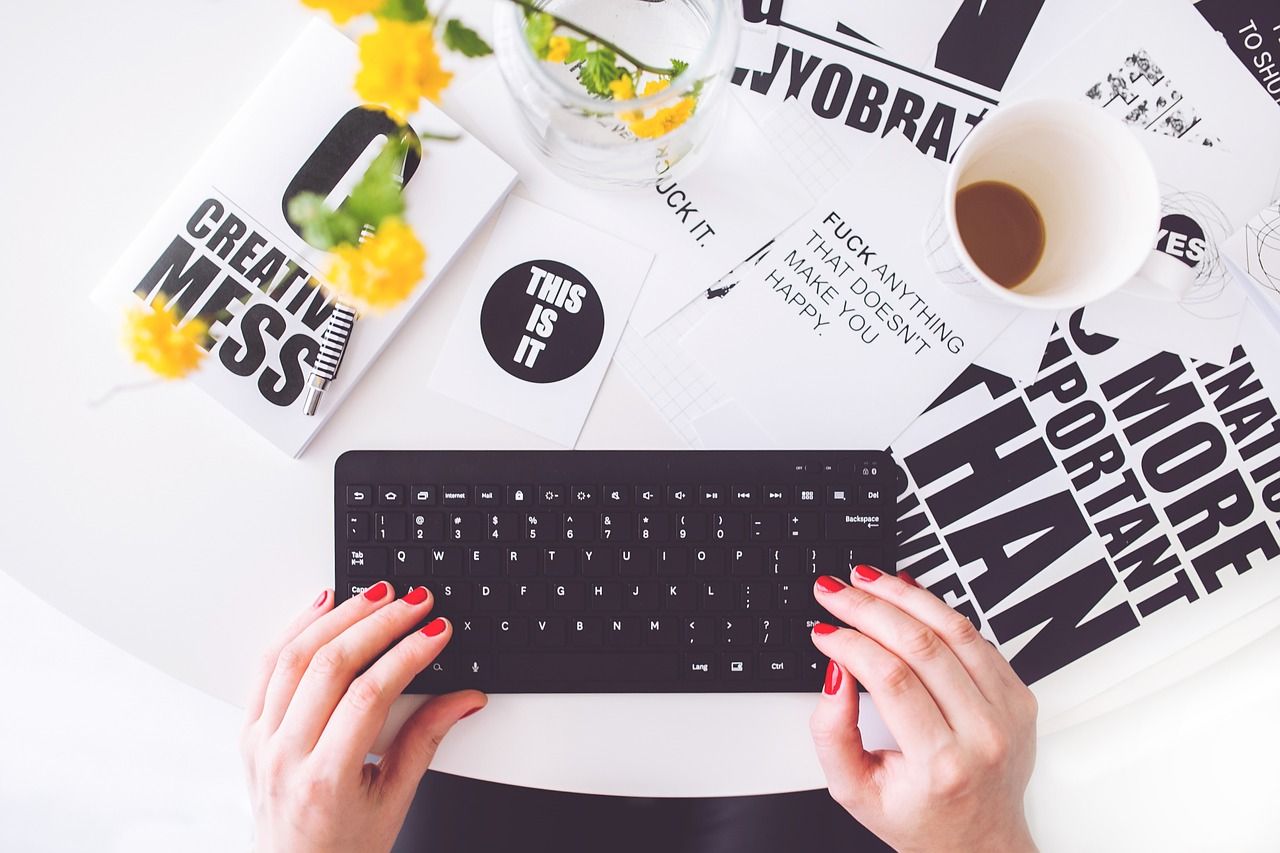 Image Source: Pixabay
Let's get into how you can drive more traffic to your website and your blog:
1. Approach towards your content
Traffic generation doesn't start after publishing your content; it begins at the writing stage itself.  Therefore, if you want to increase blog traffic, the best thing you can do is simply create better content. The content that you are posting should not only be great in quality but also be posted strategically. This can be done by:

Topic selection:  The content that you write should meet a specific demand.  It begins with understanding what your audience wants to know and writing based on those factors. Nowadays, content falls into two categories, i.e., Funny/entertaining or informational/educational.

Choose any of the above and determine your niche. Doing so will help you build your community and have an active number of readers.
SEO: Search engine optimization is one of the essential tools that you can use to put yourself on the map. You can use platforms such as Google Trends, BuzzSumo, or SEMrush. For example, Google Trends can help you assess people's interest on the internet, i.e., the increase/decrease of what remains trendy.

Meanwhile, BuzzSumo will help you determine which topics on the internet cause the most social shares, and SEMrush can help you find out exactly what keywords to use to generate traffic.

Using all these tools to your benefit while creating your content can help you get a jumpstart in the right direction. Not only that, there are many content writing services that can help you with SEO. Also consider how website design affects SEO.
Value: Now that you've got yourself your topic and content style, it's time to think about how you can make your content stand out from every other blog out there on the internet. The reality is that there are several posts out there that are talking about the same thing.

The key is adding a component to your blog that separates you from everybody else. That might mean finding a unique angle, including more depth, adding more detail, improving the readability, or giving away more information. Also, make sure that the content you put out adds value to the readers' experience.
Headline matters : It's human nature to judge a body of writing by reading its headline. They can easily make or break the success of your post. A catchy blog title stands out, and a simple boring one can have your audience simply scroll by it. In addition, a good headline can trigger an emotional response from the reader, such as joy, shock, curiosity, excitement, etc.

The headline should promote your content by including target keywords. Keep in mind that the headline is a promise you make to your reader, and you should consistently deliver on that promise.

Your headline should leave an unanswered question that will make the reader want to click on your blog. Adding statistics to your headline can further make it look attractive.
Visual Aid: With visual aids, you can help enhance the user experience. As human beings, our brain prefers visual elements. For example, we love colors and objects because such factors activate emotional responses in our brains.

This makes us more engaged and immersed in our surroundings. You can visualize data with graphs or charts for your blog and include infographics, screenshots, drawings of a cartoon, or even a meme.

But you can't just take any image from Google and use it in your post. This will only lead to copyright claims. Remember to use resources that provide royalty-free photos.
Layout: Bad website design stops your users from spending more time on your blog, which decreases the number of visitors that you might get. Meanwhile, a good design makes it easier for them to discover more content, explore different sections, and spend more time on your site.

In addition, a simple, clean, and functional theme makes an excellent first impression and offers a great user experience. If you're looking to improve the design of your website, it's important to find professional website design companies that can create a website that not only looks great but also functions seamlessly. A professional website design company can help you optimize your website's user experience by creating a clean, simple, and functional theme that makes a great first impression. With a good design, your visitors will find it easier to discover more content, explore different sections, and spend more time on your site. By working with professional website design companies, you can ensure that your website will not only look amazing, but it will also be optimized for a great user experience.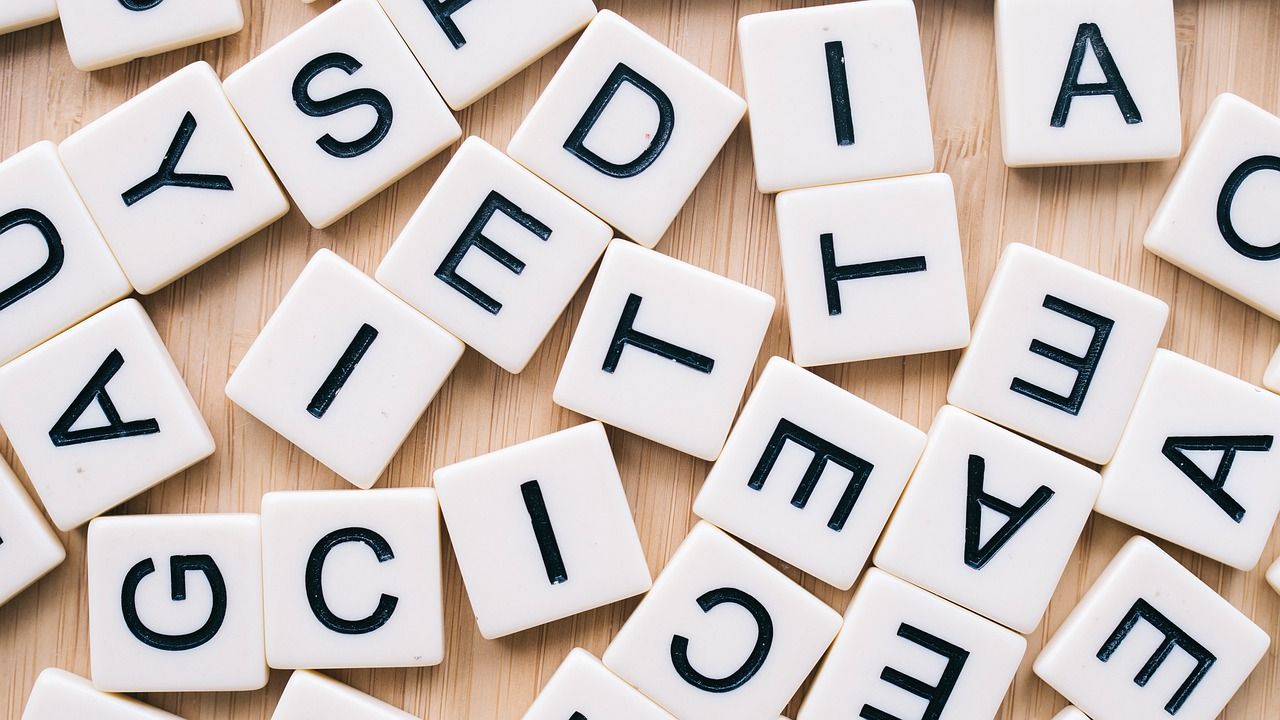 Image source: Pixabay
2. Understand your audience better
Create an audience profile of your target audience so that you can cater to their needs much more accurately. These are known as buyer personas in the e-commerce industry. Find a template that suits you and ask a few questions at the end of your blog. This could be in the form of a survey.
For example, the types of questions that you can ask are: did they find the post helpful? How old are they? What is their occupation or educational level? What are the problems they face, and how can you help resolve them?
In doing so, you'll better understand your audience and provide them with the right content that will be receptive to them. Better content will always lead to higher traffic.
Image source: Unsplash
3. Optimize website speed
In this era where any information is just a click away, no one wants to wait for a website to take its sweet time to load fully. If your website is slow, the users will simply leave your post and click on the next one. Keep in mind that while ranking sites, Google prefers those with a quicker page load time.
If you happen to be writing on WordPress, you need to optimize your WordPress performance to ensure that your website loads fast. This means you need to use caching, avoid unnecessary bloat, and optimize your images.
But if you don't use WordPress and need to check your site speed, then Google's Page Speed Insights tool will give you your speed score and tips on what you can do to give your site the edge it needs to be at its optimum level. Make sure that you use some thought about which blogging platform would be the best.
Making your blogs mobile-friendly is another way to increase your traffic. Studies show that an average person spends nearly 3 hours a day at their tables or on their phones. Hence, there is no question that going mobile should be the next step for bloggers.

Image source: Unsplash
4. Creating Links
It is important to understand that internal links play a huge role in SEO utilization.
Let's say you have written many different articles on your website. But if you link the articles of the same unit, it may help Google understand the context and relationship better between them, which will help with the ranking of your website.
With the help of internal links, a user reading your current post will be led to another post written by you, thus increasing your engagement and view count.
It is always recommended to link your older articles to your new ones. Another kind of linking that can be used is called Backlinking.  A backlink is an incoming link to your content from an external website. Backlinks are one of the most influential signals in Google's rankings.
Getting backlinks from popular and reputable websites might prove to be a difficult task, but there are a few methods that you can use to go about it. This includes writing as a guest on their blogs and asking those influencers to link your blog to their website.
This will increase traffic to your blog as your post will be shared with a new demographic.
Image source: Unsplash

5. Forming an Email List
Email marketing is one of the most efficient tools that you can use to keep your existing readers coming back to your site. Many bloggers who start their journey spend much of their time and concentration on bringing new readers every time, but the trick to maintaining constant traffic is making sure that your existing readers come back to read your post regularly.
This can easily be done by asking them to subscribe to your blog. Then, you can create an email list of your subscription. Finally, you can send the readers a reminder of the new post you have just published.

Having an email blast is one of the most cost-efficient ways of reaching out to your audience. Without it, you might be losing potential subscribers each day.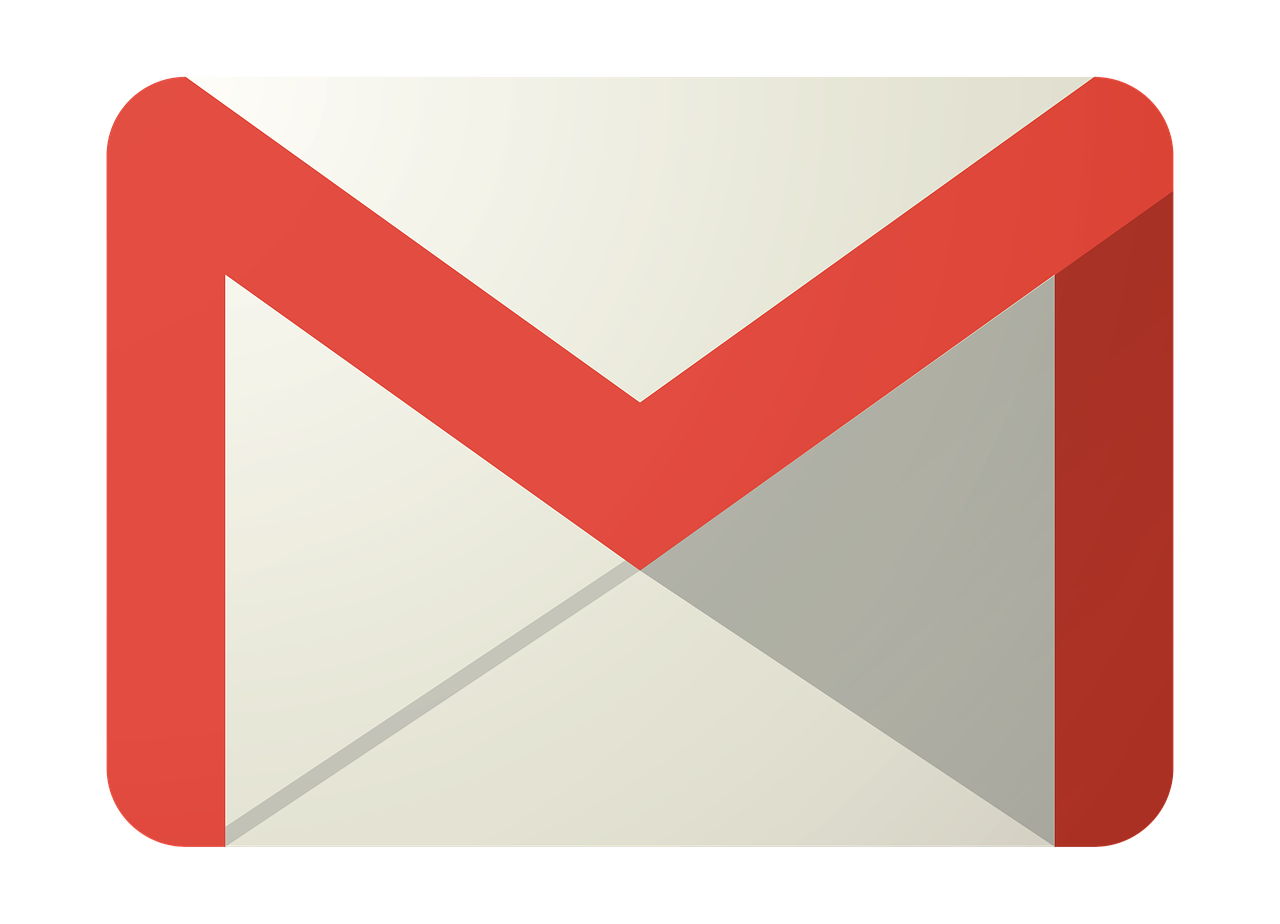 Image source: Pixabay
6. Use Social Media
This means adding social share buttons to your blog.  Your goal is to make it easy for your audience to share your writing. Sharing through social media can give your post the correct exposure and tell you how much your readers are engaging with your posts.
However,  adding too many social sharing buttons could potentially have a negative impact. The key is to identify the most important social networks for your audience. For example, if your content is about lifestyle, it may be helpful to include a Pinterest or Instagram share button.
On the other hand, you can spend time on your social media accounts and share your content writing there. However, you will find that the bigger the social media platform, the harder it is to establish yourself there. Therefore it is wise to use platforms that are easier to explore and create engagement.
For example, you can spend time on Quora by answering questions under your expertise. This way, you can create backlinks to help you receive traffic to your blog. Or else, if your blog is about small businesses, you can publish directly to LinkedIn.
Image source: Unsplash
7. Don't shy away from online communities
If you want to create engagement, whether in the form of backlinks or other social media presence, you'll need to be on good terms with other bloggers. You'll want to establish a good relationship with other bloggers with the same niche to build blog traffic. This can be done by commenting on their blogs. Commenting is a great way to show that you are active in the community, which helps you establish your credibility.
You can further your engagement by interviewing certain bloggers and tagging them in your post. Or you can write a list of the top ten bloggers; after doing so, you can again tag them on your social media, thus letting them know. The chances are that the blogger will retweet and share a post mentioning them, so you'll be getting more shares and more traffic.
Linking your blog posts is great for SEO, but it's vital to link to outside sources. This signals to Google that you're not a scammer and helps build a positive review of you as well as of the other bloggers that you are linked to, thus ranking your website higher in the searches.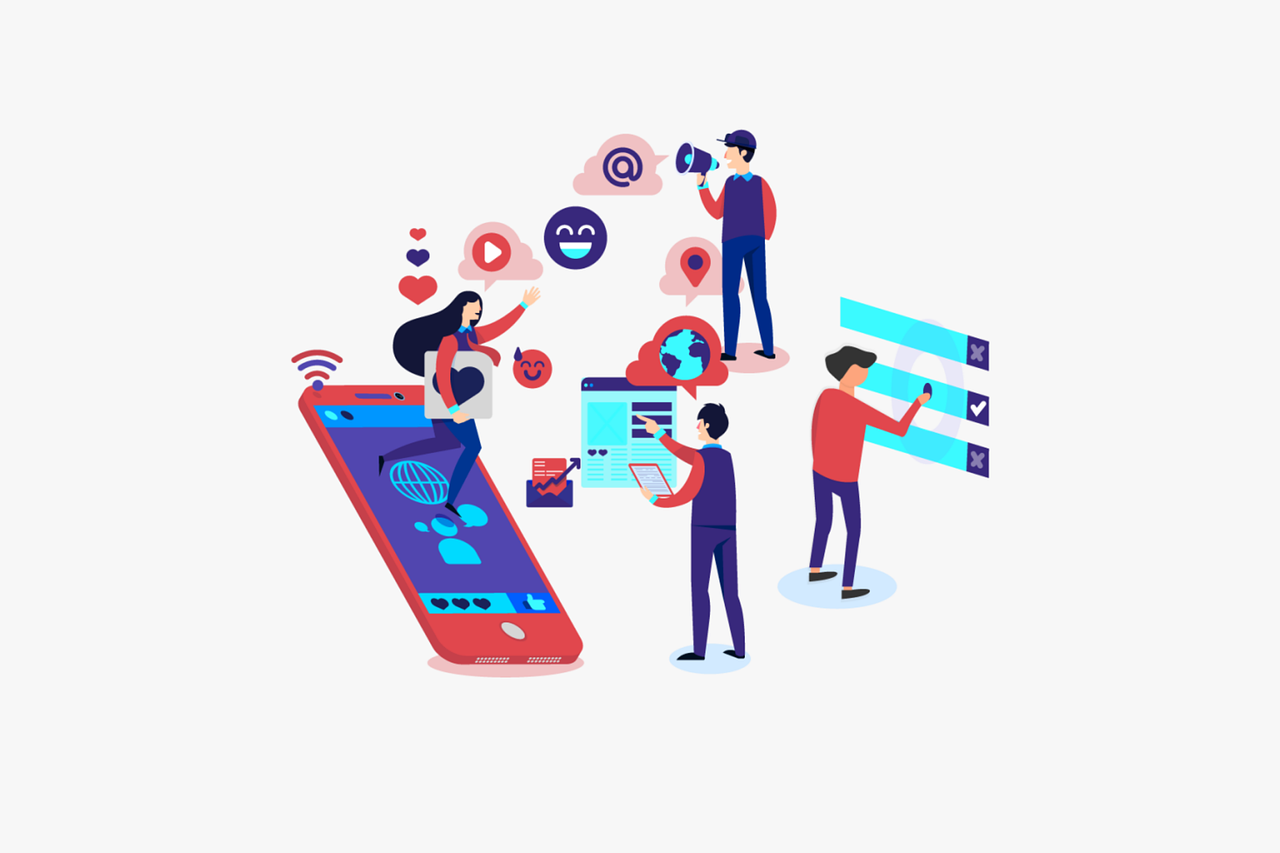 Image source: Pixabay
8. Paid advertising
Though it's not the ideal way to go about increasing the readership of your post, if you have a blog budget, then you can direct readers through pop-up ads, which will, later on, get converted into an email membership.

Therefore utilizing paid advertisement can become a lucrative investment in the long run. This will give you a financial return and drive a lot of positive engagement to your blog.

Finally, it's time to craft a winning strategy and get started!
You are now armed with all the information you need to strategize the perfect engagement for your upcoming blog. Remember to use those tactics that are the best fit for your blog and provide you with the most relevant solution.
Writing blogs regularly can become a difficult task, and much of the work can be made easy with the help of Virtual Assistants.

If you want to grow your blog with quality content, click here to schedule a consultation with us at Wishup, or you could also check out our content writing services.