Why you need to hire a virtual administrative assistant for your business?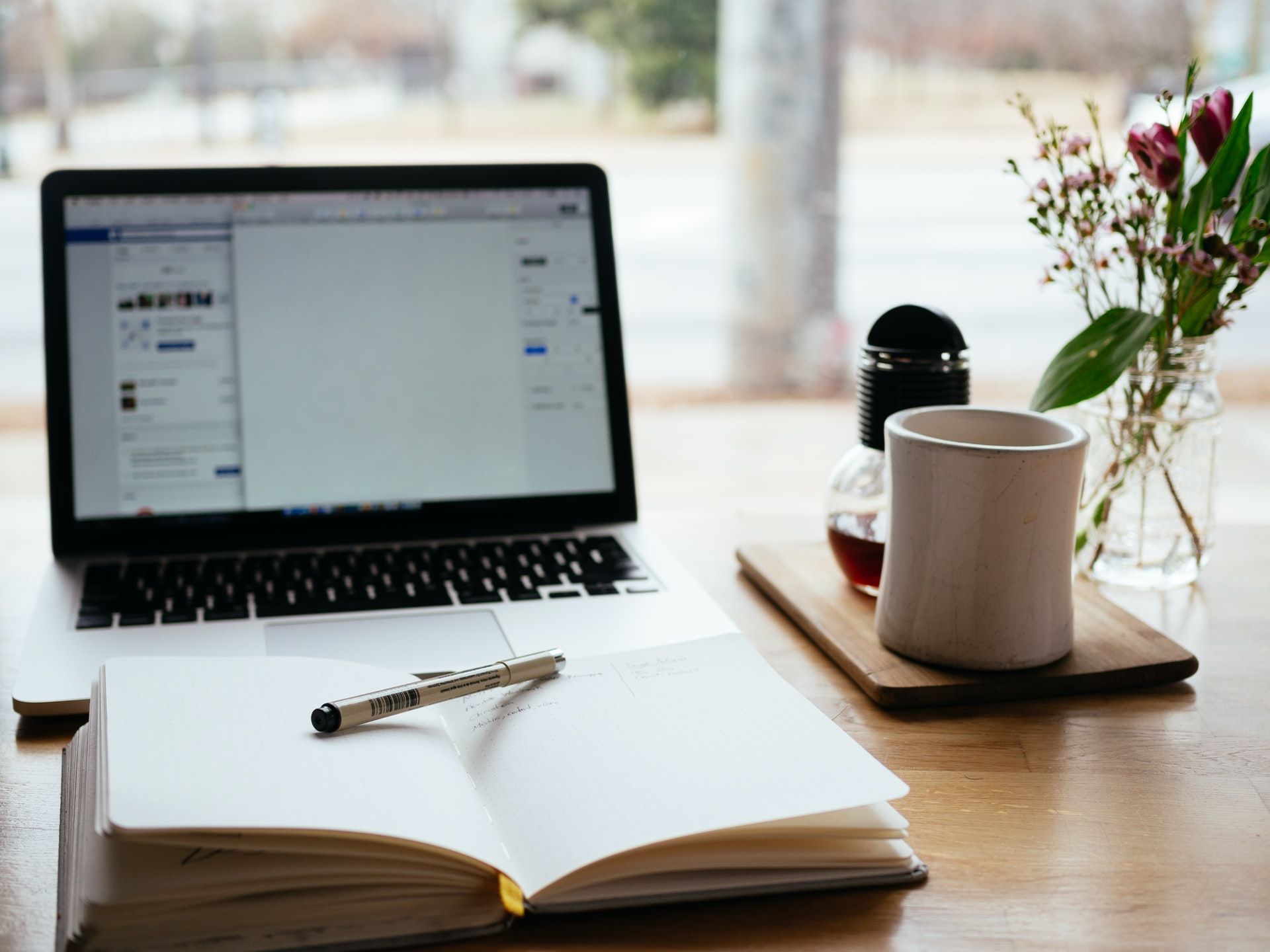 "Productivity is being able to do things that you were never able to do before." – Franz Kafka
As entrepreneurs and business owners strive to grow their businesses during the recession, one of the critical factors they need to focus on is improving both their and the organization's productivity.
However, given the limited time on our hands, it sometimes becomes challenging to complete and manage all the tasks crucial to your business efficiently. Moreover, as routine tasks start taking up more of your time, it becomes difficult to prioritize other equally important tasks that directly affect the growth of your business.
In such scenarios, what you really need is someone you can trust with all your routine tasks, and be rest assured that they will be handled with the same efficiency, skill, and attention that you give to them.
In short, you need an administrative virtual assistant.
But won't hiring an on-site assistant add to your already increasing overheads? Especially when you are looking at reducing your costs and maintaining a low outgoing as much as possible to ensure your cash reserves last longer.
Well, there is a solution that provides a win-win situation for you, i.e., getting assistance with all your routine tasks while not incurring high costs on the same.
Hire a virtual administrative assistant.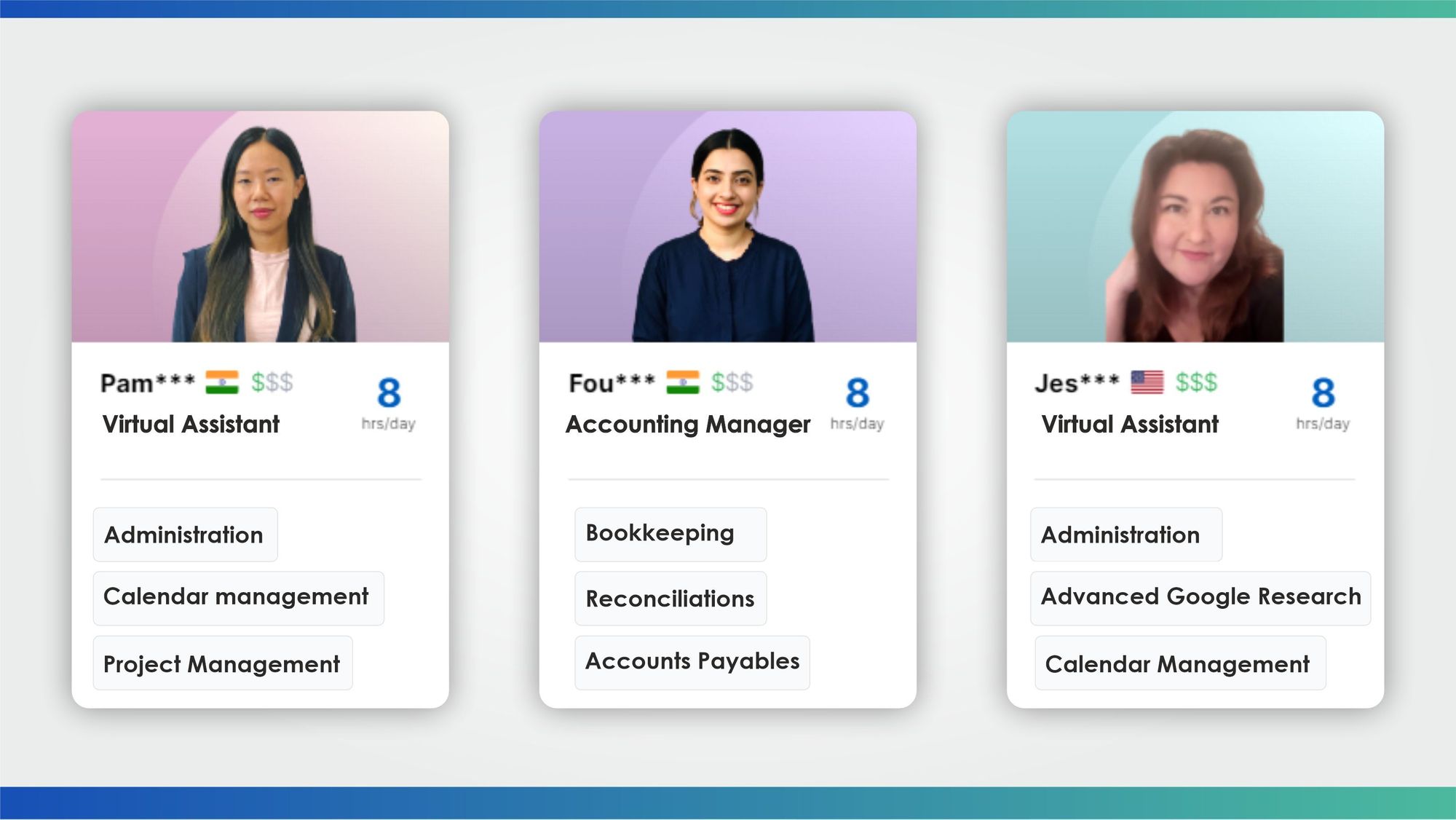 Who is a virtual administrative assistant?
A virtual administrative assistant is a remote professional who can be hired to assist you and your team with various office administrative tasks like maintaining and organizing databases, managing calendars and scheduling appointments, managing emails, creating business/meeting materials, and more.
A remote administrative assistant can be hired part-time or full-time based on your business requirements.
Advantages of hiring a virtual administrative assistant
When you hire a VA, you do not have to worry about providing them with any infrastructure or office space, as they usually operate from a remote location and have their own in-house setup and equipment. You may need to provide them only with access to tools or apps that may be specific to your business and tasks.
Since there are no overheads and other costs, such as office rentals, office supplies, medical benefits, taxes, etc., involved in hiring a virtual assistant, working with them is more cost-efficient than hiring full-time employees.
Moreover, you can hire them just for a few hours every day or week, based on your work requirements. You need not sign any long-term contracts with them or worry about the liabilities of laying them off later.
Another significant advantage of hiring remote administrative assistants is that they are flexible with their work hours and can be available at your convenience. You do not need to juggle your schedules to set up meetings with them or follow up on the tasks assigned to them.
Virtual administrative assistants can also add value to your business by sharing the insights they have gained over the years working with different businesses and industries. In addition, their global experience and expertise can help you fine-tune your business models for better profitability and growth.
Every business has its ups and downs based on market demand, trends, and seasons. In such scenarios, you may need to ramp up or down your team based on your sales and growth. Hiring virtual assistants gives you the flexibility to hire additional resources for a specific period only based on the market demand.

Reasons to outsource your administrative tasks
1. Improves the efficiency of your organization
Hiring a remote administrative assistant to manage your tasks takes the extra workload off your current team's shoulders. In addition, it lets them focus better on the tasks they are currently managing.
It helps reduce unintentional errors and improves the overall efficiency of your organization.
2. You can focus on leading your team and growing your business
With all your routine tasks taken care of, you can use the time saved on those tasks for managing your team, planning your growth strategies, and networking with potential clients. You can also use the time saved by hiring a remote administrative assistant to plan your next product launch, bond with your team, and gear up for the next festive season.
3. Stay flexible through peak and slow seasons
Hiring a remote office assistant makes immense sense if you're having a busy season and need extra help to cope with customer orders, deliveries, invoicing, and other associated tasks.
Simply scale up or down your team as per your business requirements by hiring remote administrative assistants. Since you can hire them even for short spans, you don't have to worry about long-term contracts or any costs associated with laying them off.
4. Facilitate better communication
Not only do answering emails and writing reports take up a lot of time, but they also need to be done efficiently to create a positive impression about your organization on the recipient. A simple communication error can make the recipient feel offended or, worse, break ties with your organization.
Given the importance of this task in helping you grow your business and maintain good relationships with your clients, it needs to be either managed by you or someone you trust. Someone who works closely with you and understands quickly what you would like to convey to the recipient.
Virtual administrative executive assistants have excellent communication skills, making them the perfect choice for communicating with your clients, employees, partners and other stakeholders within and outside your organization.
Be it something as simple as responding to customer queries or sending out executive reports to your investors; they will manage the task with the professionalism and etiquette it requires.
5. Save on staffing costs
When you hire on-site employees, you need to consider quite a few additional costs, such as the additional office space required to accommodate them, providing them with technical equipment, office stationeries, etc. You also need to consider taxes and medical benefits that you would need to pay on their behalf. Additionally, you will incur costs on recruiting and training the new employees, per your organization's requirements.
All these costs put together can make hiring a new employee unviable and put a significant strain on your limited financial resources.
Hiring a VA, on the other hand, is much more cost-effective and less as compared to an on-site employee.
The Wishup advantage for hiring virtual administrative assistants
Wishup is one of the pioneers in virtual assistance services and has been offering its services to entrepreneurs and small businesses in the US much before the pandemic made remote working a norm rather than an exception. It is the preferred virtual assistant provider for over 500 start-ups and small businesses in the US and other global markets.
A fully remote organization, it has launched virtual assistant services across different categories, such as administration, executive assistance, project management, bookkeeping, software testing, and even software development.
One of the most significant advantages of hiring a virtual assistant from Wishup is that you can get one on board in less than 24 hours. Moreover, it offers the option to scale up your team as and when required.
Wishup screens all the applications it receives and hires only the top 1% of all applications it receives to ensure that you work with the best, highly-qualified talent. Moreover, it trains all its virtual assistants in 200+ skill sets to ensure they can easily manage all the tasks you delegate to them.
It ensures that the virtual assistant assigned to you is skilled enough to manage all your tasks and monitors them for efficiency and proper execution of the tasks on your behalf. In addition, its reporting and monitoring systems are designed for maximum utilization of the virtual assistants' time assigned to you.
Wishup also offers comprehensive support to the virtual assistants in their initial days with your organization to ensure that they are in line with your requirements and meet your expectations. It has a no questions asked refund/replacement policy for its customers, just in case they are not satisfied with the virtual assistant hired by them.
When you hire a virtual assistant from Wishup, you do not have to worry about any long-term contracts or commitments. Depending on your project requirements, you can hire a virtual assistant for both short-term and long-term, part-time or full-time.

Virtual administrative assistants are the next big thing!
Don't lose out on the opportunity to reduce your staffing costs while maintaining your organization's productivity by hiring a remote office assistant.
There are numerous tasks that administrative executive virtual assistants can do efficiently, thanks to their industry experience and multiple skill sets. In addition, when you hire a remote office assistant, you also enjoy the advantage of hiring from a global talent pool and not being restricted to local hires.
Moreover, you don't have to worry about any overhead costs, taxes, and health benefits, leading to substantial savings for your business. Given the competitive and uncertain times, most businesses face nowadays, investing in a virtual assistant today makes immense sense.
To start enjoying the benefits of hiring a virtual administrative assistant, schedule a free consultation with Wishup or send us a mail at [email protected]