Save 8 hours a day with an Executive Virtual Assistant
For their experience and expertise in helping business owners run a business successfully, virtual executive assistants are being compensated well the world over, with many of them drawing upwards of 5 figure dollar salaries annually.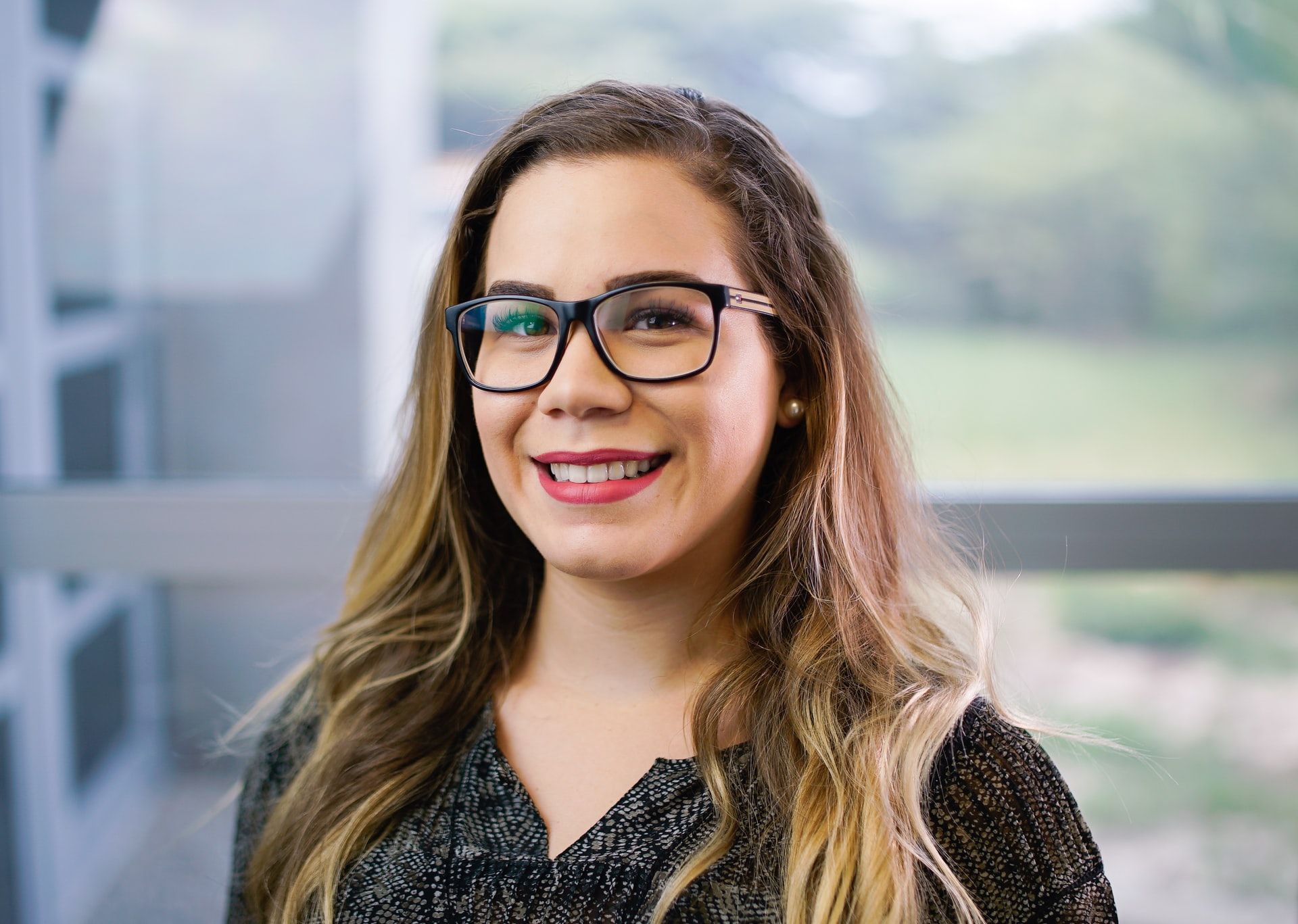 Behind every successful company is a key person the business cannot do without.
It is an executive assistant!
A executive virtual assistant handles all the mundane tasks for executives, entrepreneurs, and other professionals. They coordinate between teams and ensure consistent follow-up on all ongoing projects, allowing you to focus on growing your business.
As remote work becomes more popular, an executive assistant's role has now moved from an office environment to a work-from-home setup, making them virtual executive assistants. Surprisingly, some misconceptions and myths about US based Virtual Assistants make some business owners hesitant to hire them. People in the United States believe they might lose their critical data if they hire a virtual assistant.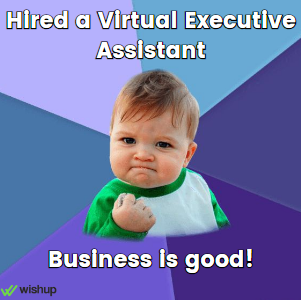 Who are Virtual Executive Assistants?
A virtual executive assistant is a remote contractor who can help you with routine administrative tasks and significantly reduce your workload. A virtual assistant (which is also referred to as a virtual office assistant or remote assistant) is a professional who works from home or remotely and provides professional administrative, technical, or creative (social) services to clients.
They are skilled, organized, and efficient workers and are often college graduates with relevant qualifications and office experience. The average salary for an executive assistant is around $54,000 a year. If you are stuck with the question of how to find such a skilled expert, "hiring a virtual assistant" is the answer.
How Does an Executive Virtual Assistant Work?
Executive virtual assistants work similarly to regular office administrative assistants. Technology has come a long way, and any task that previously required an employee to work from an office can now be done remotely by your executive virtual assistant. If you hire a virtual executive assistant, you won't have to pay for sick days, vacation days, or health insurance
Based on their preference, executive virtual assistants can work either from home or in a co-working space. All they require is access to your email, company drives, and CRMs; they can handle your routine administrative tasks even from across the globe. Virtual assistants have made their way into many mainstream enterprises in recent years, and with the emergence of VOIP services like Nextiva, 8x8, Skype and Zoom, it is now possible to also hire a virtual assistant who can answer your calls.
Trust is not an issue when working with an executive virtual assistant. For example, at Wishup, all our virtual executive assistants are required to sign an NDA before being assigned to a client, so you can rest assured your data is safe with your virtual assistant.
Read our Top 10 Skills for Executive Assistants blog to learn more.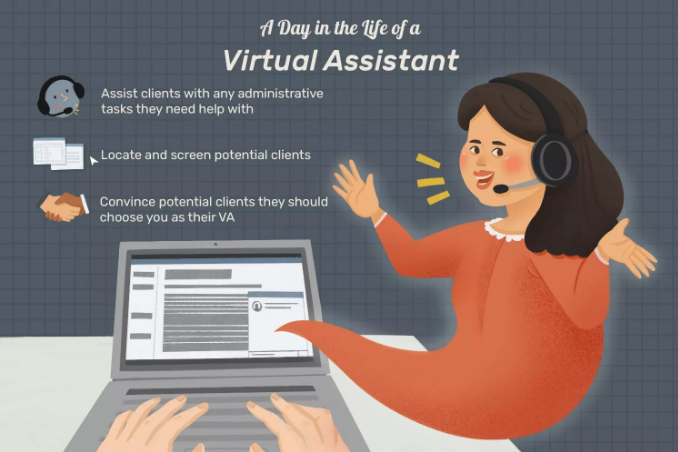 What Tasks Can You Assign to an Executive Virtual Assistant?
Executive virtual assistants possess a wide range of skills that will come in handy in various areas of your business. They can perform any of the duties commonly associated with the role of an administrative assistant and more.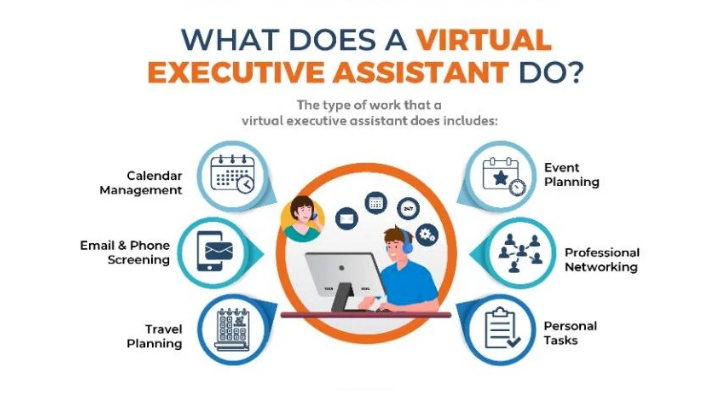 Virtual assistants help with various duties, including traditional secretarial work, website editing, SMS marketing, social media marketing, customer support, data entry, accounting (MYOB, Quickbooks), and other tasks. Let's take a closer look at some of the many tasks you can assign to executive virtual assistants. When it comes to building and maintaining a strong online presence, executive virtual assistants can collaborate with a professional web design company to handle critical responsibilities.
1. Managing your inbox - tired of missing out on important communications because of your cluttered inbox? Delegate that task to your executive virtual assistant and never lose an important email again.
2. Managing your schedule - are you constantly overbooked and burned out because you plan too many events and meetings into one day? Let your remote executive assistants take charge of your calendar and ensure no appointments are missed. Hiring such professionals ensure that you have enough breathing space before every meeting.
3. Managing data entry -storing and organizing your internal and external data is crucial. But it is also time-consuming. Let your virtual executive assistant handle data organization while you focus your time on more critical tasks.
4. Travel planning - your virtual executive assistant can find the best deals on flights and hotels. In addition, they can find the best restaurants for you to host meetings at and even build an itinerary of important places to visit when you travel.
5. Manage projects - executive virtual assistants can oversee projects, manage communications between various departments and ensure no deadlines are missed.
6. Maintain client communications - having a good relationship with your customers is the key to the success of any business. Remote executive assistants can ensure that all your client queries are answered efficiently and promptly.
7. Assist in event planning - a virtual executive assistant can't be present during an event physically. Still, they can help book the venue, find the best caterers, and organize party favors.
8. Internal office coordination - your executive virtual assistant can be the point of contact between you and other teams and follow up on important tasks, assignments, and other concerns.
9. Record minutes of meetings - with endless meetings you must attend throughout the day, keeping track of things can become difficult. You can loop in your virtual executive assistant during these meetings or send them recordings, and they can send you brief notes of important points discussed.
10. Create presentations - executive virtual assistants can help you stay prepared for meetings ahead of time by preparing precise, detailed presentations.
11. Research - remote executive assistants can help you stay updated with the latest developments in your industry, keep up with market trends, and stay on top of your competitors by providing in-depth research.
12. Making reservations - your executive virtual assistant can help impress your clients by making reservations at the best restaurants in the city for your meetings.
13. Sending clients gifts - remote executive assistants can help you make important clients feel special by sending them gifts and notes on their important dates.
14. Assist in HR-related tasks - your virtual executive assistant can manage hiring tasks such as scouring resumes, conducting interviews, and shortlisting candidates.
15. Preparing expense reports - remote executive assistants can help you manage your office finances better by preparing weekly or monthly expense reports.
The Need for Virtual Executive Assistants

In today's bustling business world, executives and entrepreneurs frequently struggle to balance workloads and time management. You can hire a VA to help you organize your inbox, ensure you don't miss out on important mail, and keep your inbox free from spam and other unwanted emails. That's where virtual executive assistants come into the picture!
Here are some of the reasons why you need a virtual EA for your business:
You can offload administrative tasks to virtual assistants and free up your time to focus on the more important matters. This increases your productivity and ensures you are using your expertise in the best way.
Virtual EAs offer flexible hours and can work from any place around the globe, making it much easier for you to manage work across different time zones.
Hiring a virtual assistant can be a good choice if you want to achieve a better work-life balance. They can take care of tedious administrative duties and free up your time to enjoy your personal life.
Getting a virtual EA is a great way to save money since you don't have to hire a full-time employee, rent office space, or get any extra hardware.
How Much Does a Virtual Executive Assistant Cost?
As per the US Bureau of Labor Statistics (BLS), the median annual salary for an in-house executive assistant in the United States is $62,060 per annum. This can be expensive for small businesses and startups with limited resources and capital. Virtual personal assistants offer a flexible work schedule tailored to your specific business demands.
On the other hand, hiring a virtual executive assistant can be more cost-effective than hiring an in-house assistant. The cost of a virtual executive assistant depends on factors like experience, location, and services provided.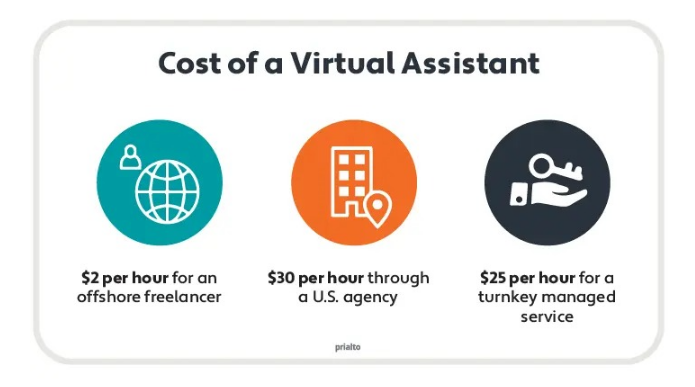 According to Time Doctor, the per-hour cost of a virtual assistant can range anywhere from $1 to $100. This gives you the flexibility to choose a professional as per your budget and other requirements.
So if you are looking for a flexible and affordable solution, a virtual executive assistant is definitely worth considering!
How to hire Virtual Executive Assistants?
1. Virtual Assistant Service Provider
Hiring a virtual executive assistant is super simple with virtual assistant service providers like Wishup. They offer a range of services and a team of experienced assistants to pick from. Chat with the provider about your needs, and they will take care of the rest.
2. Freelancer Platform
If you're looking for a virtual executive assistant, plenty of freelance platforms exist. Platforms like Upwork, Freelancer, and Fiverr make searching for the perfect candidate easy. You can browse profiles, check out ratings and reviews, and compare work history and hourly rates.
How to Get Started with Your Virtual Executive Assistant?
Set clear expectations: Outline what they are expected to do, their working hours, communication channels, and performance metrics.
Create SOPs: Creating standard operating procedures (SOPs) for your virtual executive assistant will help ensure that tasks are completed with accuracy and consistency.
Offer them all the necessary resources: Allow them to access your email, calendar, agile project management tools, and other necessary resources, so they can manage their tasks quickly and easily.
Prioritize regular communication: Establish regular channels of communication with your VA by using email, phone calls, video chats, or messaging apps. That way, you will always be in the loop about any issues that come up and know how things are going.
Wishup for the Best Executive Assistance!
When it comes to executive virtual assistant services, Wishup is emerging as a game-changer. We offer extensive services, helping business owners enhance their work and productivity in the US and beyond. Any freelance agreement you sign will be customized based on your requirements, ensuring that your specific needs are considered.
We provide cost-efficient, pre-trained, and fully-vetted experts with impressive technical and soft skills. This allows you to focus on their core competencies while scaling their operations.
Here are just some of the many reasons you should choose us!
1. Cost
Every entrepreneur's main agenda is to cut costs wherever possible while maximizing efficiency. Hiring a remote administrative assistant can help solve both of those issues.
Depending on your preferred qualifications and experience level, hiring an in-house administrative assistant can cost between $45,000 and $ 75,000 a year. Add to that other benefits like office space, infrastructure, and other benefits, and you're looking at a sum of close to $100,000 a year.
However, hiring administrative executive assistants from a virtual assistance agency like Wishup will only cost you $1799/month. This is because you only pay for the hours worked, not additional expenses like benefits, paid leaves, or insurance.
2. Time
Hiring in-house is a long and complex process. According to a Society of Human Resource Management (SHRM) report, the hiring process can take up to 36 days.
Can you really afford to take that long to hire in a fast-paced work environment?
With a virtual service provider like Wishup, you can have a virtual assistant ready to work in less than 24 hours. In addition, you don't have to spend time reviewing resumes and interviewing candidates; we do that for you
3. Work with global talent
One of the biggest challenges of hiring in-house is that you are restricted from hiring those in the same area as your office. Unfortunately, this can sometimes lead to you settling for underqualified employees simply because they live nearby.
When employing administrative executive assistants remotely, you can hire based on talent, skills, and qualifications alone. You're not restricted by the barriers of location and fixed timings, which means there's a broader pool of talent to choose from.
4. Pre-trained and vetted virtual assistants
Did you know that it takes 50 hours a year to train an employee?
When you're a small business, every minute counts and training and upskilling is an expense you cannot always afford to make.
By hiring administrative executive assistants from a virtual assistance provider like Wishup, you are hiring only the top 1% of talent, personally vetted and selected by us. We also undertake their training and teach them over 70+ skills and tools they will use daily.
5. Upscale and downscale with ease
For small businesses, work patterns can be highly unpredictable. Some months can be hectic, while in others, you barely get any work.
Hiring a full-time employee can become a risk in such scenarios.
However, you can upscale and downscale with executive virtual assistants depending on business needs. When the workload is heavy, onboard more assistants. When the project is completed, you can easily terminate the contract, as there are no long-term promises or commitments.
For more benefits, read our blog - 60 Benefits of Hiring a Virtual Assistant.
6. 7-day trial with a money-back guarantee
Try us out risk-free with our 7-day free trial and money-back guarantee! This will help you experience the work of our assistants without making any long-term commitments.
See for yourself how our services can help your business grow with no strings attached.
What Virtual Executive Services Do Our Assistants Offer?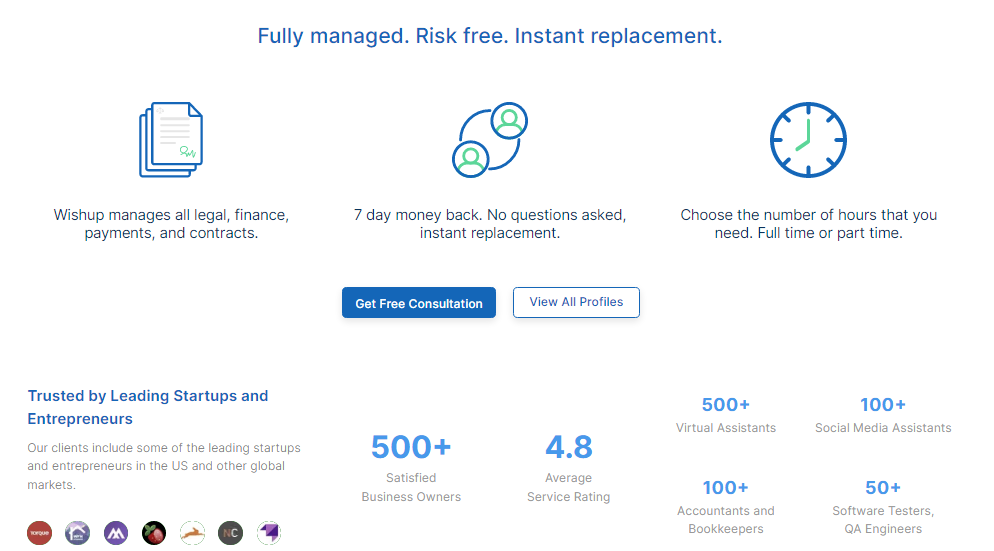 1. Co-ordination & Communication
Our virtual executive assistants can easily handle all your coordination and communication-related tasks. They can take care of your email, set up meetings, keep up with your calendar and ensure that any projects you are working on are done on time and within the budget.
2. Travel Arrangements
Do you need help with all your travel arrangements? Hire a virtual executive assistant from Wishup! They can book flights, hotels, and rental cars and even help you get your visas and other travel documents.
3. Managing Your Calendar
As a busy executive, managing your calendar can be a real hassle. But not anymore! Our expert virtual EAs at Wishup will help you stay organized by managing your calendar, setting up reminders, and making sure you never miss an important meeting or event.
4. Handle Customer Queries
Our virtual executive assistants can take care of customer questions for you, giving timely and professional answers to their queries. They can also quickly come up with solutions to customer issues, making sure your customers are happy with your services.
Hire from Wishup in 3 super-easy steps!
Convinced you could benefit from the help of administrative executive assistants? Then, of course, the next question on your mind must be, "How do I go about hiring one?"
Hiring remote executive assistants from Wishup is easy and can be broken down into three simple steps.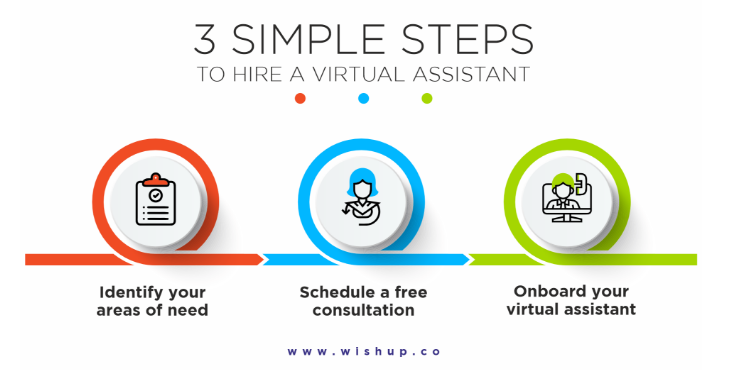 Step 1: Identify areas where you need assistance
This is the most important part. Take time to understand which areas of your business could benefit from a remote executive assistant. It could be customer service, administrative tasks, communication, or even a combination of all those things.
Step 2: Sign up for a free consultation
All you need to do is sign up for a free consultation, where we will pair you with one of our client success managers. Here you can convey your expectations and requirements, which will help us pair you with suitable administrative executive assistants.
Step 3: Get ready to onboard your executive virtual assistant
That's it! Your virtual executive assistant is ready to start! We recommend working closely with your VA during the initial days and briefing them on various processes so they can get used to how things work in your organization.
Conclusion
To sum it up, virtual executive assistants are an invaluable asset for businesses that want to make their operations more efficient and increase their productivity. They can take on a variety of tasks, such as handling calendars, scheduling appointments, connecting the CEO with other departments, and more.
By using a virtual assistant service like Wishup, businesses can save money, access experts in the field, and get up and running quickly with flexible options for their particular needs. No matter the size of your company, we offer customized services to fit your requirements. Contact us today to schedule a free consultation or email us at [email protected].
FAQs about Virtual Executive Assistants
1. What does a virtual executive assistant do?
A virtual VA is an expert who helps out busy executives, entrepreneurs, and other high-level professionals remotely. They offer a variety of executive assistant services like managing emails, scheduling appointments, planning meetings and events, booking trips, and taking care of other administrative duties as required.
2. What is the difference between a virtual assistant and a virtual executive assistant?
The main difference between virtual assistants and virtual executive assistants is the level of expertise and experience they need. Virtual executive assistants need more extensive experience and training and often work with high-level professionals. They may even have to take care of more complicated tasks than VAs, like managing finances or dealing with private information.
3. How do I know if I need a virtual executive assistant?
You could probably benefit from a virtual executive assistant if you feel overwhelmed and burned out because of your ever-increasing workload. Irrespective of the industry or background, a virtual assistant can help improve your productivity and help you maintain a healthy work-life balance.