Social media marketing tips for small business owners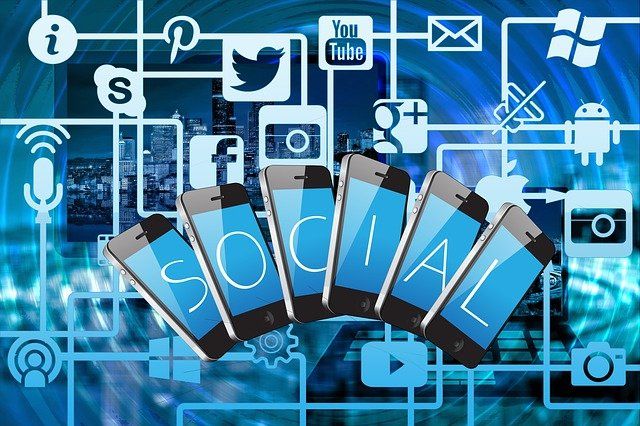 Social media can be an excellent way for small business owners to connect with prospects and customers. Social media platforms have revolutionized the way we communicate since they were first launched in 1997.
Most small-business owners are already using various social media platforms to build brand awareness, build trust with prospects, improve customer service, and increase sales.
Despite this, many small business owners are struggling to see results. Choosing the best social media strategy for your small business can be difficult when there are so many options out there.
Making the most of social media takes a lot of guesswork out of marketing for small businesses. However, it is essential to plan when it comes to social media success.
Social media platforms like Facebook, Twitter, and Instagram have become ubiquitous among consumers, making it nearly impossible for businesses to ignore them. As a result, you have a lot of opportunities to get in front of potential customers. Also, managing your activity on different social media platforms and using it effectively to enhance your online presence can be a time-consuming task. However, a social media aggregator can simplify the process by merging all your social media content from different platforms and bring it all to one place.
The number of active social media users has risen to 4.2 billion, almost twice as many as five years ago. An average user spends 2 hours and 25 minutes on social media each day.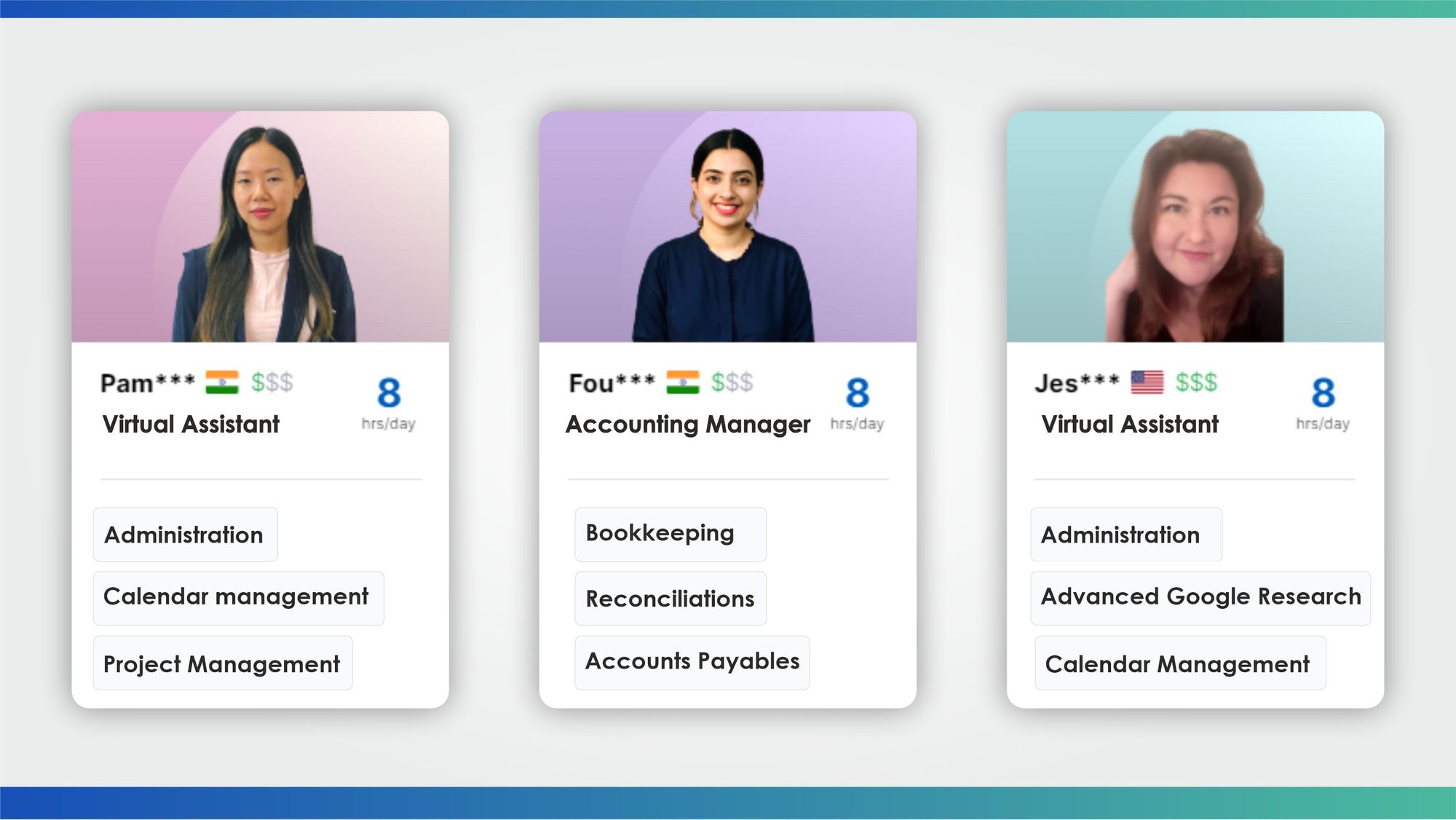 This article covers some of the essential social media marketing tips for small business owners
Set SMART goals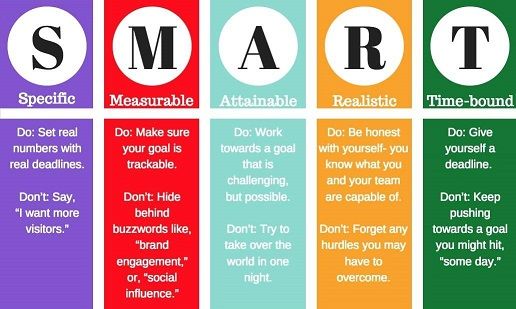 Social media has now become a staple for small businesses. Social media is part of our day-to-day lives, so we are familiar with the tools. However, you won't know what you're trying to accomplish when you don't have a plan. Therefore, there is no way to tell if your investment is paying off.
SMART stands for specific, measurable, achievable, relevant, and time-bound. For example, you could start by setting simple goals: Increase your social media followers by 500 in the next six months.
It is easy to tell if you have reached your goal with this method. After six months, you can look back at your followers and determine if you hit the goal.
Research your competition
The best way to know what's trending is to learn from what your competitors are doing. While you don't want to copy them, researching your competition gives you an idea of the latest trends and helps you learn from their mistakes.
There are plenty of trustworthy social media marketing agencies around. But if you prefer to do it in-house, you can opt to hire virtually. A social media virtual assistant is a remote employee who has expertise in managing social media channels. It is way cheaper to hire a virtual assistant than hiring a full-time employee. Moreover, by hiring a virtual assistant, you can be assured that the quality of the task would be of high quality than doing it yourself.
Create a social media calendar
A social media calendar helps you manage your posts and content for a given period. Try starting with the 70-30 rule. Use 70% of your content to inform, educate, or entertain your audience. Use the other 30% to encourage customers to make a purchase.
Understand your audience
Using social media for small businesses is about knowing your clients and posting about what matters to them. By publishing valuable content, you can influence your audience and encourage them to engage with your posts. First, research your target audience and learn about the content they like to consume. Follow that by publishing similar content that will appeal to your audience.
It is essential to be a part of an existing conversation to share similar interests and goals. One mistake entrepreneurs make on social media is only talking about their products and trying to sell. They post about their business but forget to create content, keeping in mind their customers.
Rather than just posting a picture of something essential, explain why you posted it. For example, maybe you want to share a fitness routine or travel tips for a preferred destination. Interactive and helpful content generally tends to get much more traction than generic content.
Decide which platforms are right for you
Many small businesses start venturing into all the available platforms to target their audience. It might be a good strategy if you are cash-rich and don't mind experimenting with different platforms. Otherwise, it is wise to study your demographics before you start your social media journey.
For instance, if you're targeting Gen Z, you might think it is good to target customers on Tik Tok and Snapchat. However, a study shows that a quarter of Facebook users are between 18-24.
Collaborate
I cannot stress enough how important it is to network and work with others while starting in your industry. Connecting with other people in your niche is a great way to get in front of a new audience. Work with micro-influencers and other people you respect in your space. Share their content to help you become part of the broader community in your industry.
Build Relationships
Social media is one of the unique platforms where you can have a one-on-one conversation with your customers. It allows you to build relationships over time rather than just pushing for sales.
Many successful entrepreneurs engage with their audience on social media through chatbots or virtual assistants. Ensuring a constant source of contact helps engage the customers, which results in a better relationship.
Nurturing relationships can also help you build a loyal community that will lead to ongoing sales over time. New customer acquisition is great, but don't downplay the value of customer retention.
Create a community
Creating a community helps build brand loyalty. In addition, it fosters interaction which plays a vital role in ensuring customers are tuned in to what you have to say.
For instance, the Joe Rogan Experience has 11.3 M subscribers on Youtube and over 15K group members on Facebook. This loyal set of followers interact with each other helping boost the community and enhancing the experience.
The interaction on the comments he receives on his podcasts is like none other. May it be Spotify, Youtube, or Facebook, building a community is essential for organic interaction.
Be visual
The never-ending scrolling of social media suggests that we have a very short attention span. For example, an average person has an attention span of 2 seconds while scrolling through social media platforms.
Using interactive images and videos will help you grab the attention of your customers. You can start by creating videos, posts, and gifs. Memes are an entertaining form of article marketing through which you can reach your customers.
Use influencer marketing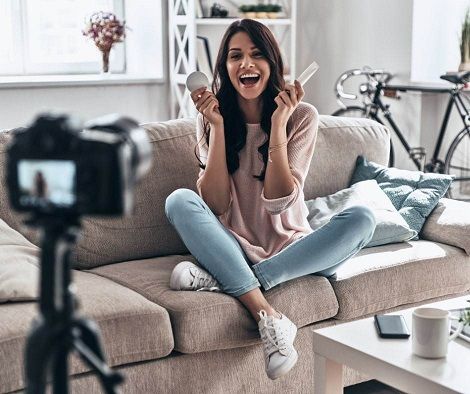 Influencers have quickly gained popularity in the past couple of years. Engaged audiences usually follow these content creators for tips, entertainment, and ideas. By advertising through influencers, you can reach a diverse audience and capture a larger market share.
Pricing for influencers depends on the followers and interaction they get on their posts.
Note: If you are looking to grow your law firm here are some attorney marketing tips
Use built-in interactive tools.
There are plenty of ways to spark interaction with your followers, from Facebook live, Linkedin blogs, Instagram stories to Twitter polls.
People love to be featured on social media, so use this opportunity to feature your followers on your stories or posts and encourage them to share them with their friends.
Final note
Social media brings in numerous possibilities to get your brand out there and skyrocket your sales. As a small business owner, it is essential to understand the power of social media and indulge in it with proper due diligence backed with a flare to impact your followers.

Working by yourself might be challenging trying to understand the nuances of social media. Therefore, it is always helpful to seek the advice of a professional or hire an assistant who can guide you through the process.