Why hire a Virtual Medical Assistant?
Hire experienced medical assistants to free yourself from daily administrative and operational tasks so that you can focus on what matters – your patients. Our Virtual Medical Assistants can help you in growing your medical practice and integrate easily into it.
Hire Now
What can our Virtual Medical Assistant do for you?
Answer incoming patient queries
Your patients never have to be on long holds again and can get all their queries answered by qualified Virtual Medical Assistants.
General administrative tasks
You can hand over any and all daily administrative work to our virtual medical assistants and they can execute it for you without missing anything.
Transcribe physician-patient audio interaction
While you focus on providing the best care for your patients, have your conversations with them expertly transcribed. Then, you can revisit the transcribed conversation whenever you need it.
Handle prescription refills
Don't spend time on day-to-day things such as prescription refills. Leave that to our virtual medical assistants who can do it proficiently for you.
Accounting and Billing
Our experienced virtual medical assistants can help you with better bookkeeping and handle all your billing so you don't have to.
Electronic medical coding
Improve patient care with electronic medical coding for procedure and diagnosis codes. Easily track claims and call up records when needed.
Manage and maintain EHR/EMR systems
Ensures that your crucial EHR/EMR systems appropriately store and track the patients seeking medical care from your practice or hospital. As a result, instantly access accurate patient details.
Real-time charting at the point of care
Avoid delays in the data entry of patient information with real-time charting. As a result, improve the efficiency and productivity of your medical practice.
Liaise with insurance providers
Our virtual medical assistants can work with insurance providers on your behalf to verify and track patient eligibility and all associated claims.
Maintain patient records
Leave the patient registration and record keeping to the expert while you focus on providing quality care.
Schedule appointments
Leave the scheduling of all your new and follow-up appointments to our virtual medical receptionists and assistants- no more scheduling conflicts.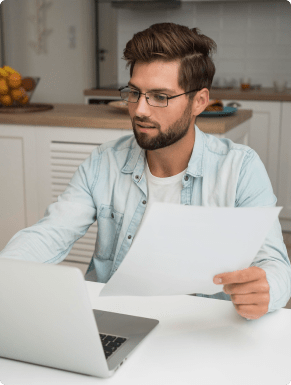 How can a Virtual Medical Assistant benefit you?
HIPAA Compliant
We are fully compliant with all HIPAA rules and regulations. Working with us ensures protection and securing all Protected Health Information.
Wishup Ecosystem Support
Wishup gives you a dedicated Account Manager to manage the virtual medical assistants you hire from us. So get full accountability and work only with the best in the market.
180+ hours of Medical Training
Wishup trains its virtual medical assistants for over 180+ hours so that they are proficient in every aspect of the role and get working with you immediately on deployment.
3+ years of work experience
Every Wishup Virtual Medical Assistant has a minimum of 3 years of work experience, so you only get people who know what they are doing and require no additional training effort from you.
Medical Support Experts
Hire qualified medical support experts that will help your practice grow. Every virtual medical assistant we provide goes through rigorous training.
Hassle-free Replacement
Easy and quick replacement of the Virtual Medical Assistant whenever needed, no questions asked, and with no loss in productivity.
Frequently Asked Questions
Our Clients Love Our Services
Working with Wishup has given our small and rapidly growing business the ability to move faster while simultaneously freeing up many hours a week. As a result, we can now focus on our strategy.


The Wishup team will be a significant contributing factor to our future success.
Jason Gorman
Founder and Managing Partner
Jackrabbit LX
I appreciate the value a Wishup VA can bring to a business.


The VAs of Wishup are very understanding and well trained in multiple skillsets, making them indispensable.
Niels Van De Bergh
Growth Consultant
Growth-Mechanics
I couldn't be more thrilled with my Wishup VA.


It took me a few weeks to get the time to organize the work to assign initially, but it's been the best business decision for me this year.
Andrew McDermott
Founder
Convia Media
Grow your team
with Wishup