6 Reasons a Content Writer is a Good Addition To Your Small Business.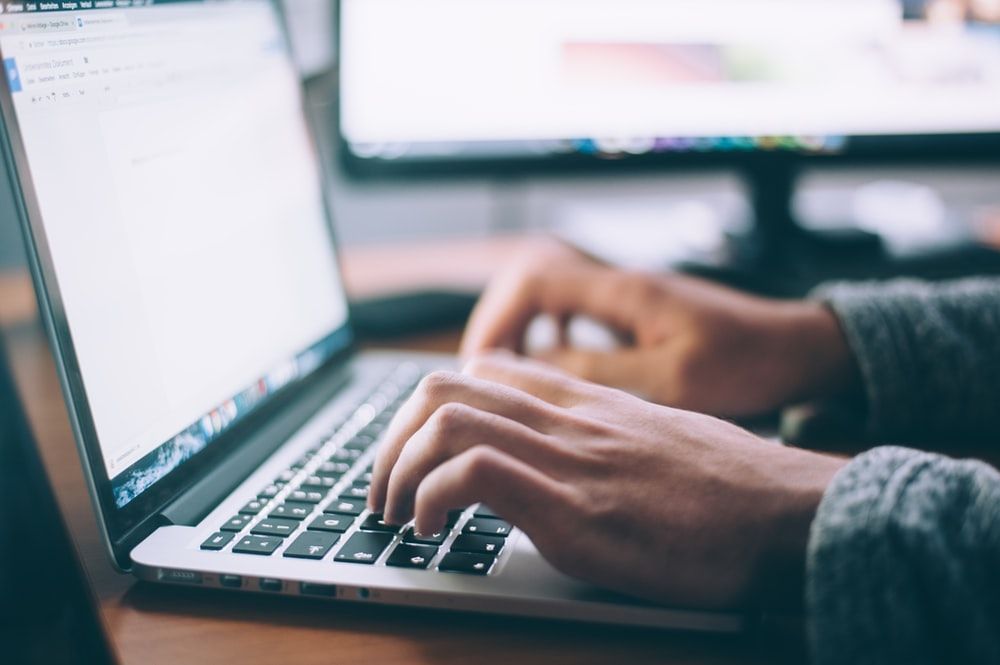 Business aside, we live in a world driven by content. From the time we wake until we fall asleep, we consume content in various forms. It's the news we read as soon as we wake up, the podcasts we listen to on our commutes, or the YouTube videos we watch on our 15-minute work break.
So in a world driven by video content, you might be wondering how content writing can help your business grow? In 2021 alone, there will be over five million WordPress blogs published every day. Everything, from your brand message to your social media presence, relies on written communication. This reliance on written content is why hiring a virtual content writer may be the best thing you do for your business.
So, what is content writing?
Content writing is one of the most crucial parts of the digital marketing of your business and brand. Traditionally, content writing involves creating educational blogs and articles for the company's website. However, it's evolved to be so much more than just that. While blogs are still quite popular, content writing also includes curating social media posts, email marketing, and creating video and podcast scripts.
Research shows that content writing can increase brand awareness by at least 37%. Many companies have also admitted that a dedicated content writing team has contributed to the success of their business. In addition, 70% of companies are also proactively investing in content marketing for their brand.
Types of content writing
Blogging
Blogging is the most traditional form of content writing, and it's proven time and again to help increase your company's digital presence. If you have a niche product or service, blogging can help you educate your audience about your brand, and show your expertise in the field. Strategic use of SEO keywords and phrases can also drive traffic to your website.
Technical Writing
Technical or long-form writing can sound complicated and can be tricky to write. However, it's the best way to educate your customers and audience about the nitty-gritty specifics of your company. Long-form content includes how-to blogs, e-books, and guides about how your products work. The art of technical writing is to make it informative and educative while also using simple jargon that isn't difficult to understand.
Copywriting
Copywriting is most often used in advertising and helps convey your brand message and values to your audience. It includes writing catchy slogans, taglines, product descriptions, and more. Copywriting requires intelligence and wit and the ability to pack a lot of value into short, cleverly structured sentences.
Social Media Writing
As of 2021, 50.64% of the population is on social media, so it comes as no surprise that having a social media presence can positively benefit your business. However, creating social media content requires understanding how different social platforms work - such as Facebook, Twitter, and Instagram. It also requires keeping up with current social media trends and what content works best for each platform.
Email Marketing
Email marketing is one of the best ways to engage with loyal customers and keep them returning to your business. While it's always good to gain new customers, client retention is also a big part of running a company. Email marketing functions differently from other content forms if you choose this strategy, you need to ensure high email deliverability and check SPF records. Here, you are not educating your audience about a new product but gently reminding them of a brand they already know and love.
Benefits of content marketing
Build a brand voice
While a good product/service is the foundation of any good company, creating a voice that audiences associate with your brand is just as important. A virtual content writer can help you find the tone of your brand and create relevant content to deliver to your audience.
Increase your reach
When you hire a virtual content writer, they are technically trained with skills such as SEO writing and know what words to use to help boost your brand's ranking on search engines like Google. SEO keywords will ensure your page pops up first when people search phrases relevant to your brand and drive significant traffic to your website. This way, you can reach out to new potential customers with content.
Make your brand look more professional
Keeping your website and social media pages regularly updated with posts, blogs, and other content makes you look more professional and active. The more you post, the more likely audiences are to remember your brand. Consistency is critical when it comes to building a trustworthy digital presence.
A consumer's perception of your brand depends on many factors, the most important of which is the voice of your brand and the values your company stands for. A good writer on your team can help you find your company's brand message and design a way to communicate it with your audience.
Show expertise
Creating content is an excellent opportunity to show your brand as an expert in a particular area. When potential customers see how knowledgeable you and your content are about the product you are selling, they are more likely to buy from you. Hence having a skilled content writer who takes the effort to understand the brand and its message is crucial to your brand.
How a content writing professional is essential to your brand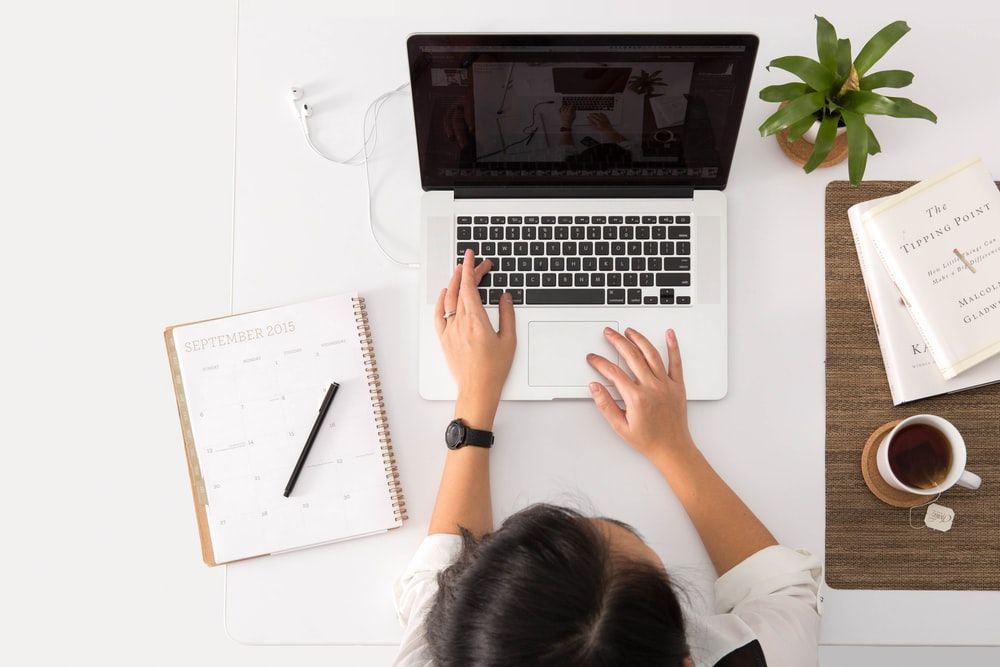 You might think that writing is easy; anyone can do it, so why do I need to hire a person and incur additional expenses? The answer is simple - B2B content marketing is more than just 'writing.' Content marketing requires more than just stringing words together on a page and hoping to bring you new customers.
Professional content writers are trained in digital marketing and possess the technical skills required to make your brand stand out on the internet can positively impact your business.
Research - content writers are experts at doing large amounts of research in short amounts of time so that the content of your website looks credible.
Adaptability - content writers can help you find your brand's tone and understand what content works on different platforms. For example, they know that long-form writing may work for your website blog, but the same might not apply to your Instagram posts.
SEO skills - writing SEO-friendly headlines and content are crucial in generating new traffic to your website. A content writer assistant has the skills and knowledge of what words work best to increase your website's SEO rankings on Google.
Quality and Quantity - With a professional content writer on your team, you don't have to compromise on the quality or quantity of content. They have years of experience writing content and meeting deadlines, so you can always depend on them to deliver meaningful content in a short time.
Why hire a virtual content writer?
Though the world converted to a virtual remote working set up from March 2020, remote assistants and virtual work from home employees have been a popular working model long before that. There are many benefits of hiring a virtual assistant compared to having a physical team present in your office.
Cost-effective
When you hire a virtual content writer, you're saving a lot on costs. Firstly, a remote assistant can be employed only for the number of hours you need them, and you can pay them by the hour as well. Secondly, since they work as freelancers, you don't incur additional bonuses and other benefits.
Quality of expertise
When you hire a virtual content writer through an agency, you can rest assured that you have a professional, highly skilled, and trained person on your team. In addition, agencies have a rigorous vetting and training process before letting you hire virtual assistants, so you know you'll be getting the highest quality of work.
More time on your hands
With an efficient and trustworthy person on your team, you can spend your time on different ways to grow your business instead of worrying about the content of your site and social media pages. Not having to think of content or other smaller tasks gives you time to focus your undivided attention on the big-picture matters.
Hire depending on your needs
One of the most significant benefits of hiring a virtual content writer is hiring them based on the skills and expertise needed. For example, you can get a social media manager if you need someone to create content for your social media handles. Otherwise, you can hire a blog writer if you need long-form technical content for your website. When you build a mutually beneficial relationship with your virtual assistant, you can continue to work with them long-term.
Flexible working schedule
Unlike traditional employees, when you hire a virtual assistant or writer, you can choose the working hours based on your requirements, and choose a virtual content writer that can accommodate to your work schedule. This is especially beneficial for companies that cater their services to clients from different time zones.
Lesser office space
Having more virtual employees means that you can reduce expenses by having a smaller office space or no office space and investing that money in your business's betterment instead.
Content plays a significant role in the growth of your company. Growing a new client base or retaining your existing clientele requires a dedicated budget and team who understand your company's tone. They must also have the necessary skills and knowledge to create content to communicate your brand values to your audience.
"Content is the reason search began in the first place"
In other words, your brand's content is the first impression a potential client has of your company, so you need to make sure that the first impression you make is the best one. With a good content writer on your team, you can show your customers that you understand their needs, build their trust, and offer something of value to them with your product.
If you are thinking about hiring a writer, check out our content writer service page for more details. You can schedule your free consultation with Wishup today by sending us a mail at [email protected].